JLo Beauty Limitless Glow Multitasking Mask Review
I Tried the Face Mask in J Lo's Beauty Line and Am Now 1 Step Closer to Achieving Her Glow
As POPSUGAR editors, we independently select and write about stuff we love and think you'll like too. If you buy a product we have recommended, we may receive affiliate commission, which in turn supports our work.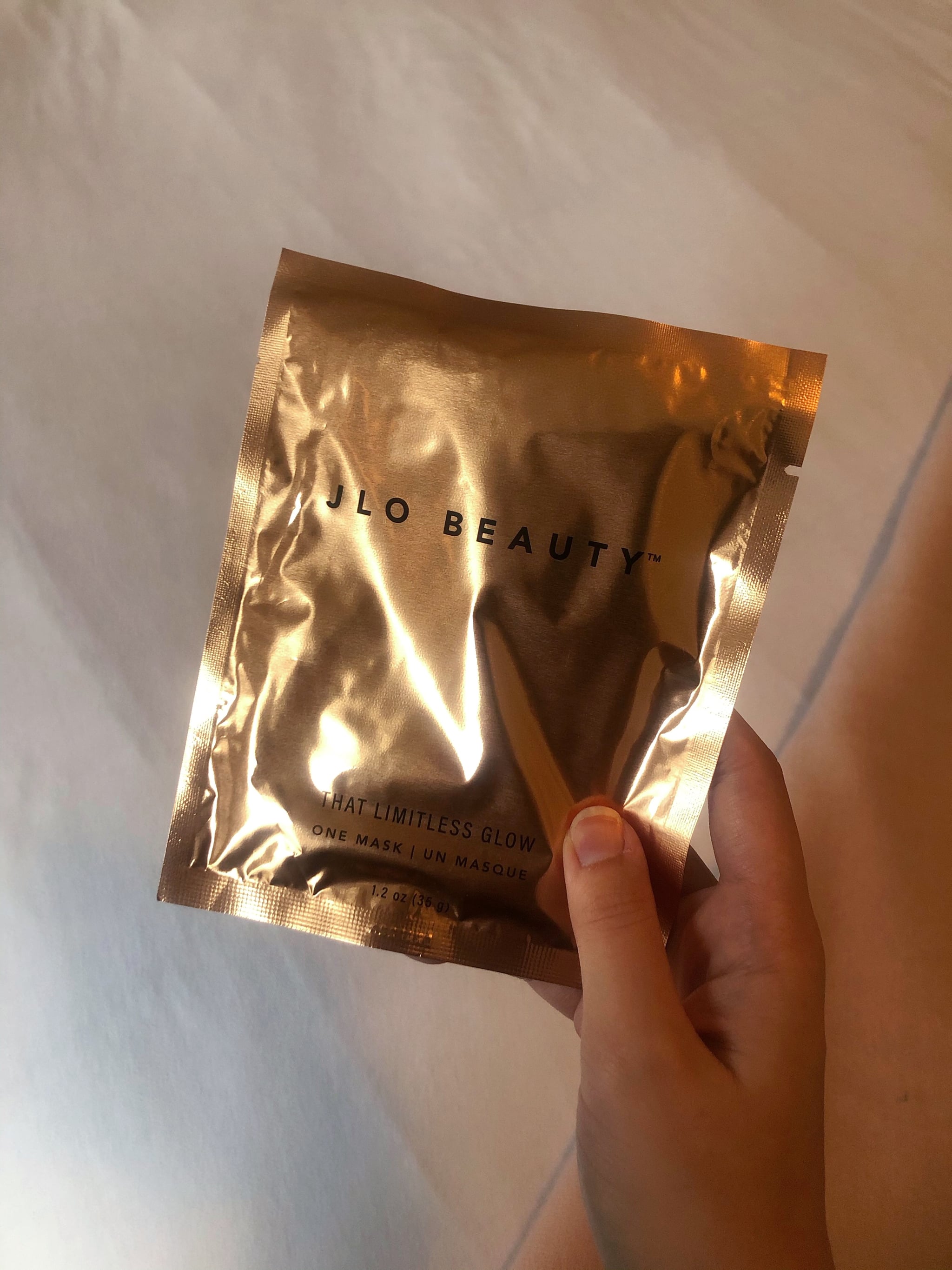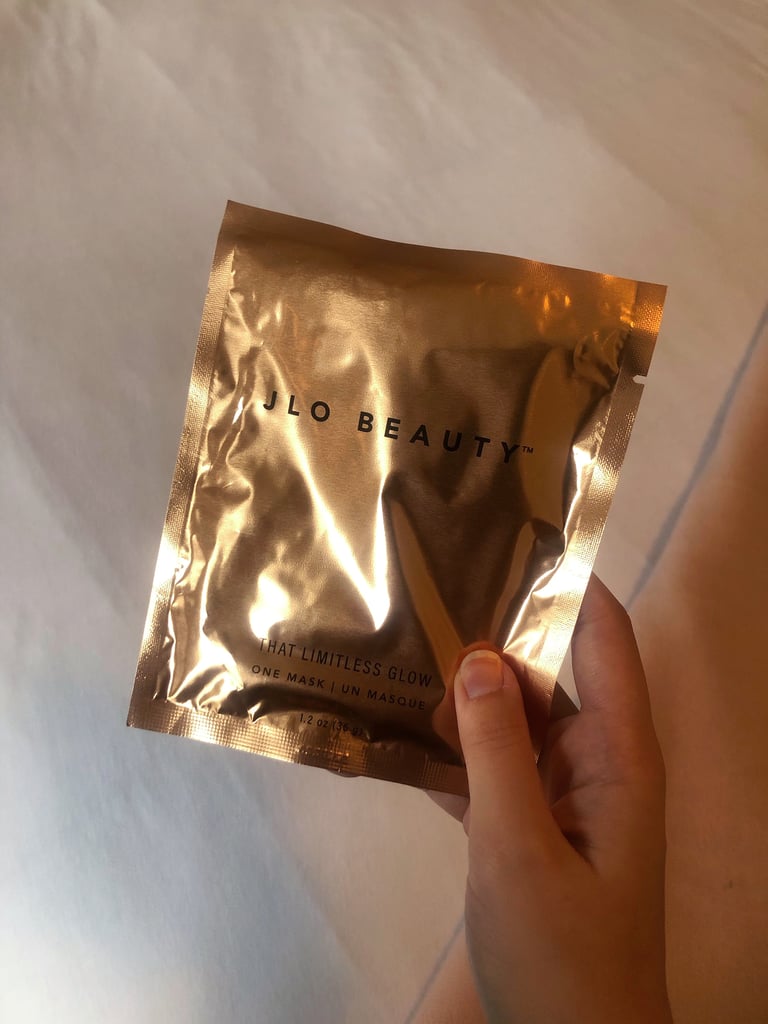 Jennifer Lopez's glowing skin is something I remember hearing about even before I had a personal interest in beauty. "She doesn't age" has probably been said more times than her debut hit single "If You Had My Love" has been streamed (which is a lot).
Now, with the recent launch of her namesake brand JLo Beauty, the singer's skin-care secrets have been even more of a topic of discussion than usual. In a Zoom interview with POPSUGAR, Lopez revealed what keeps her skin glowing from the inside out: a combination of wearing sunscreen every day, drinking lots of water, exercising regularly, eating healthy, not drinking or smoking, and, now, her line of skin-care products formulated with a secret ingredient — olive oil.
It is, of course, a dream of mine to have skin as radiant as Lopez's, but I'm not about to give up wine anytime soon, so for now I'll stick with using JLo Beauty products to get me there. Out of the eight items in the collection, I had a chance to try That Limitless Glow Multitasking Mask ($18). It's a single-use sheet mask formulated with yeast-derived ferment to soften skin, Japanese rice sake ferment to brighten, and olive oil, Lopez's secret ingredient for glowing skin passed down from her mother, to boost moisture and luminosity.
The mask comes in two serum-drenched pieces — one for the bottom half of your face, which you apply first and loop around your ears for a secure fit, and one for the top half. Because of the full-face fit that wraps around your ears and hugs under your chin, it kind of looks like a plastic-surgery bandage. That's when I knew this mask meant business. At first, all you notice is the immediate cooling effect you'll feel when you put it on, but after a few minutes, a warm sensation kicks in. It doesn't sting or tingle like an exfoliating mask; it just feels like the ingredients are activating their magic. I left it on for about 20 minutes and went about my day, which was significantly easier thanks to the ear loops and face-hugging sheet.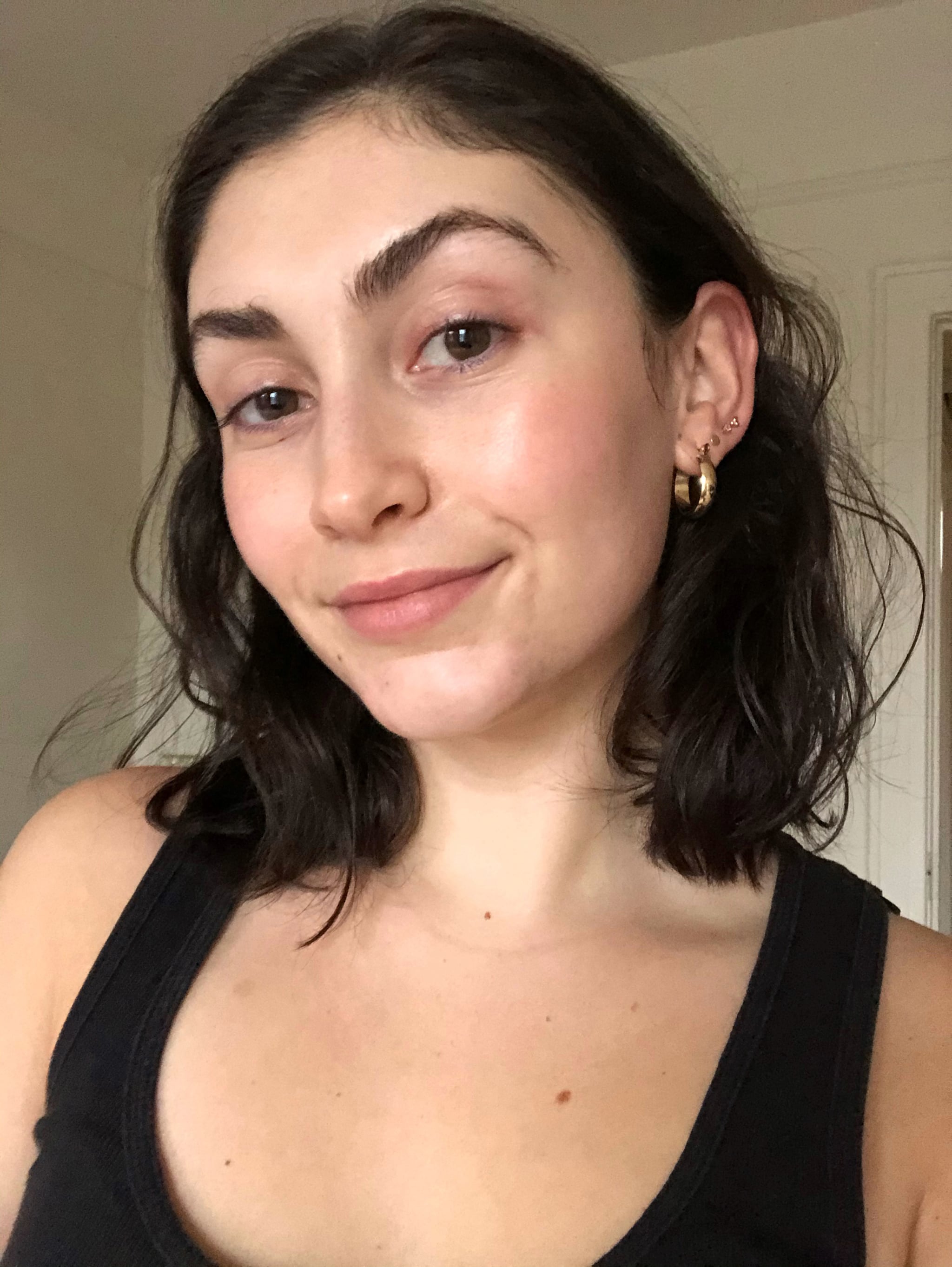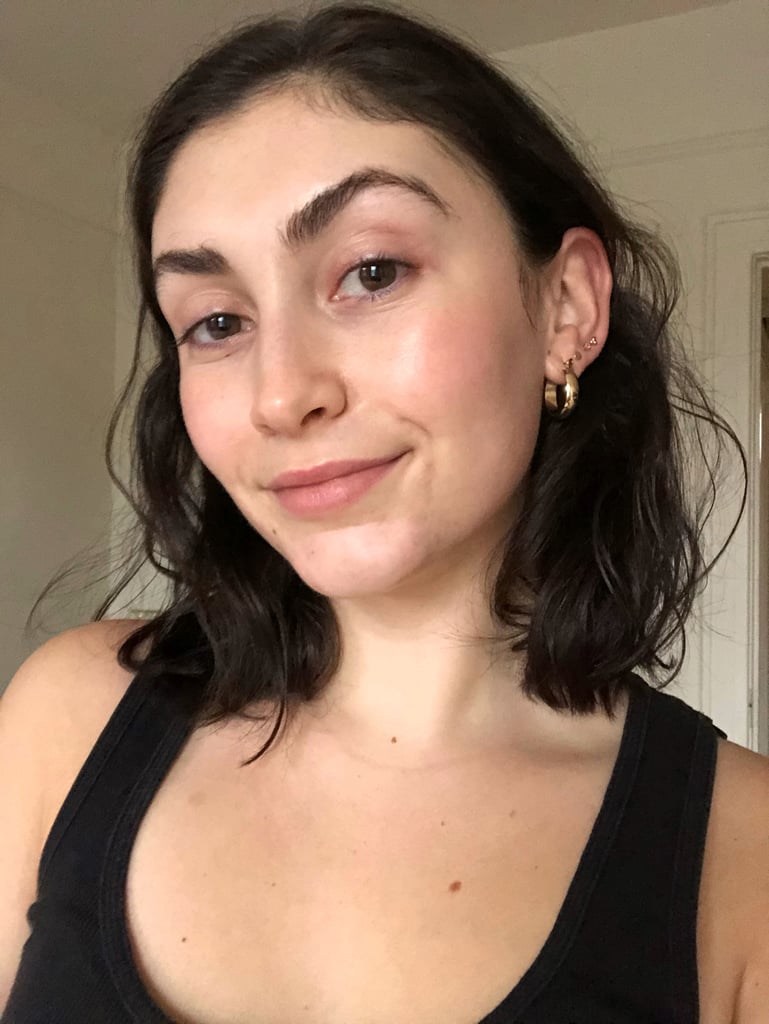 When I took it off, I tapped the remaining serum into my skin — something I've learned to do from my many masking soirées. I instantly noticed a boost in radiance. My skin also felt energized and refreshed. The mask is like a gentler alternative to a brightening treatment, but way more hydrating and soothing. Given that this happened in under 30 minutes, I could see myself using it the morning of an event or big meeting to fake the look of a full facial (but for less than $20).
The That Limitless Glow Multitasking Mask, along with the rest of JLo Beauty's products, will be available at JLoBeauty.com on Jan. 1, 2021, and at Sephora on Jan. 14, 2021.
Image Source: POPSUGAR Photography / Jessica Harrington