Jonathan Van Ness Got Nail Art of Their Pets
Jonathan Van Ness's Manicure With Tiny Portraits of Their Pets Is the Cutest Thing I've Ever Seen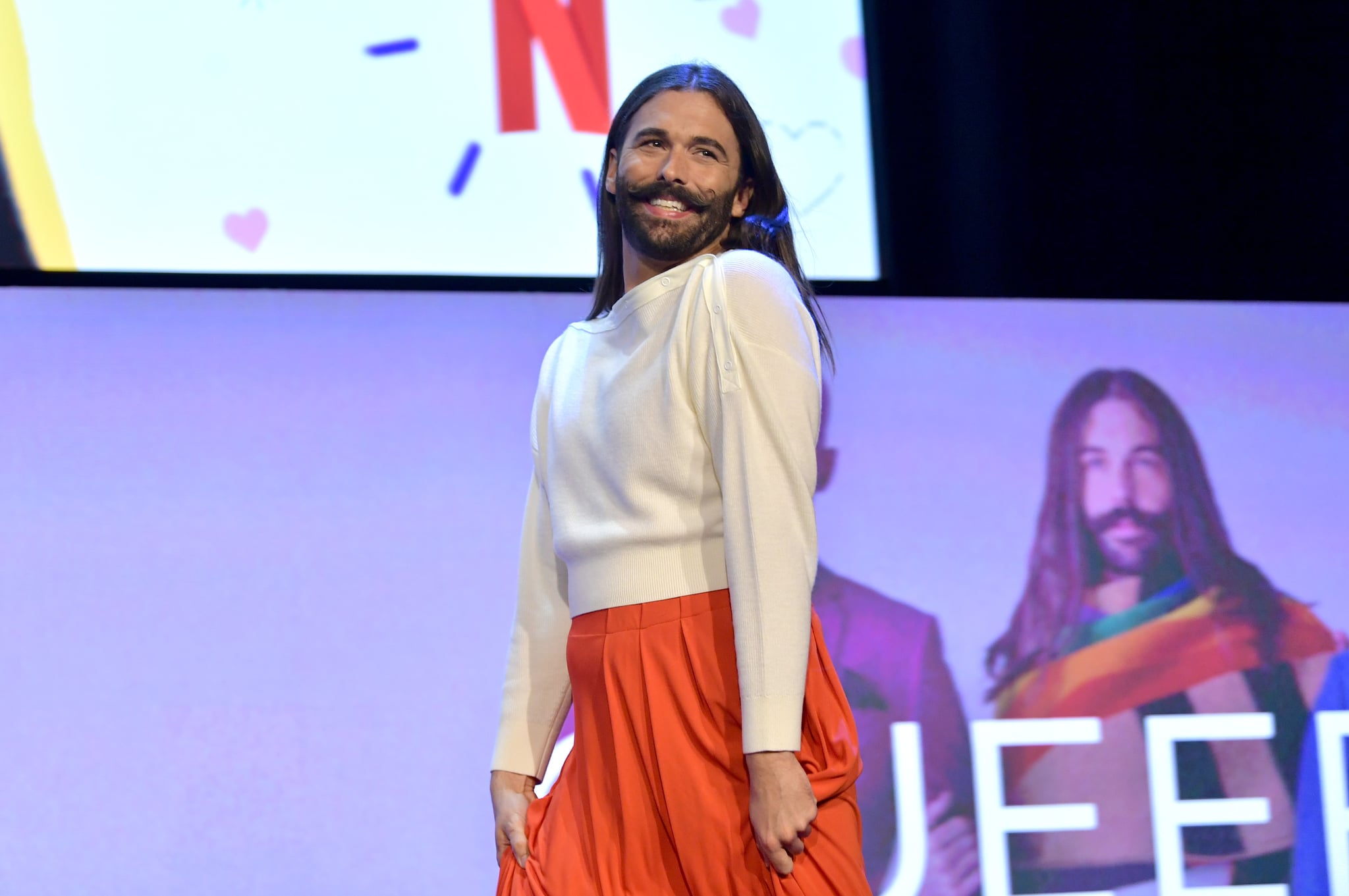 Jonathan Van Ness is an unabashedly passionate person. They love hairstyling, gymnastics, ice skating, their four costars on Queer Eye, and animals. They love their cats and dogs in particular so much that they just got a manicure dedicated to them, giving a whole new meaning to the title "animal-lover."
During a recent trip to New York City, Van Ness paid a visit to celebrity-favorite manicurist Mei Kawajiri, who hand-painted seven of JVN's fingernails with tiny portraits — one hand had cats on every finger and the other had dogs on the middle and pointer fingers. Each animal nail-art design was unique and made to look exactly like Van Ness's pets, many of which, according to People, they recently adopted.
This wasn't the first time that Kawajiri and Van Ness have gotten together to make magic happen. The pair worked together to create a capsule collection for Pride with the nail-wrap brand ManiMe in June.