Justin Timberlake Was Paid For Candy Role in Wigs
Justin Timberlake Was Paid For His "Candy" Cameo in Wigs and Prosthetics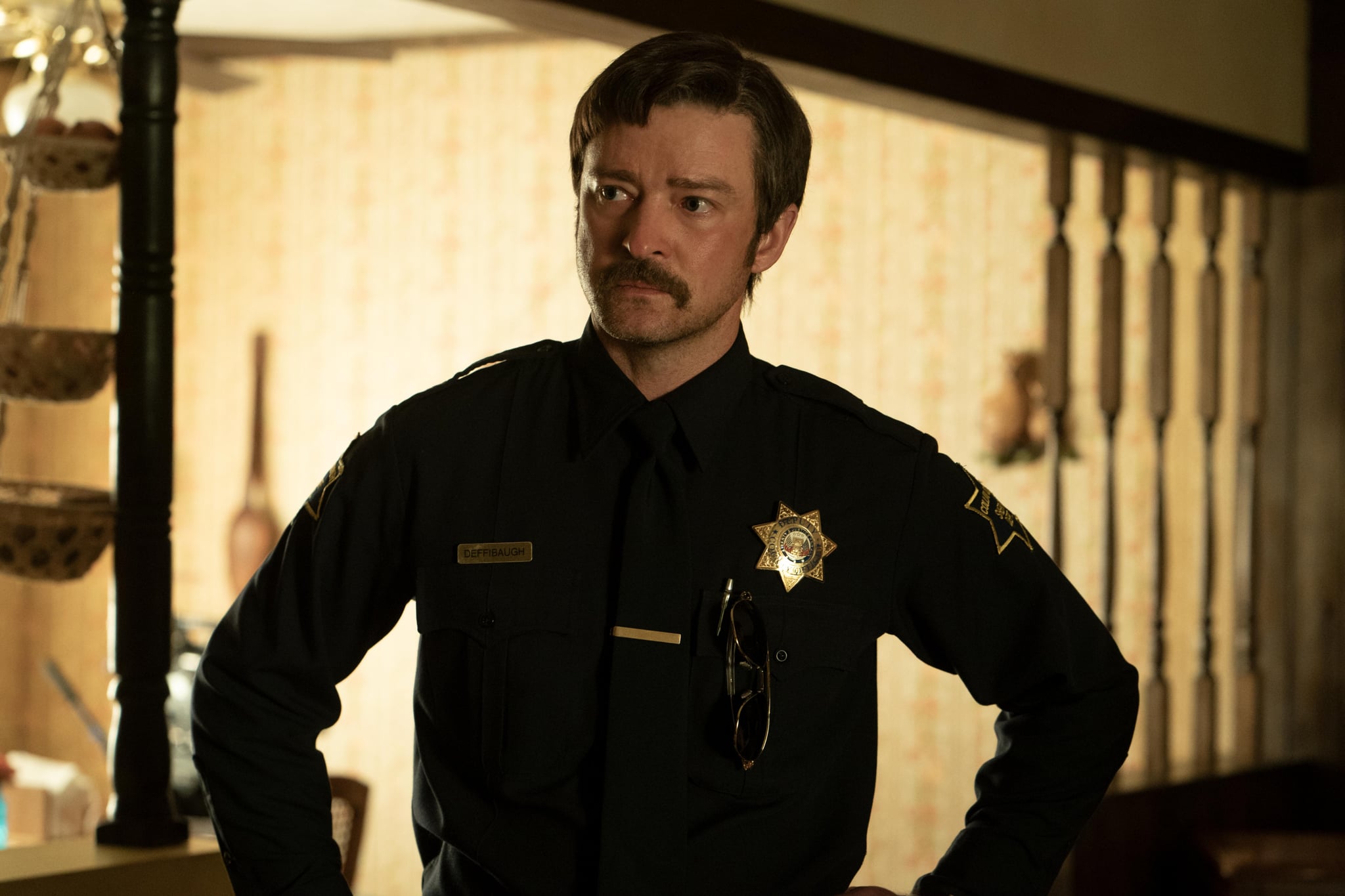 Justin Timberlake certainly wasn't a diva during the filming of "Candy." The singer and occasional actor recently made an unexpected appearance in two episodes of Hulu's true-crime series "Candy," which stars his wife, Jessica Biel. As it turns out, Timberlake fought hard for the role of Deputy Sheriff Steve Deffibaugh and was willing to accept unusual payment for it.
Biel, who is also an executive producer for the show, told Entertainment Weekly that Timberlake got the idea for his cameo while reading and offering feedback on the script. Biel, however, told him that they didn't have the budget to pay a star of his caliber for the role of Deffibaugh. "We told him, 'We can't pay you,' and he goes, 'I don't care about getting paid. I just want you to pay for my wig, and I want my prosthetic belly,'" she said. "We were like, 'That we can do.'"
Biel plays accused murderer Candy Montgomery opposite Melanie Lynskey as victim Betty Gore. Funnily enough, Lynskey's husband, Jason Ritter, also appears in the show as Deputy Denny Reese. Lynskey credited the casting to a mustache Ritter happened to grow before filming, which caught the attention of "Candy" cocreator Robin Veith. "Robin was like, 'Wait a minute. He looks very period appropriate,'" Lynskey said. "He had to shave the mustache off in the end, because they were like, not everyone could have mustaches, but Robin had a little flash of inspiration."