Kate Hudson's Chrome French Manicure: See Photos
Kate Hudson's Chrome French Manicure Adds Some Color to Her Two-Piece Outfit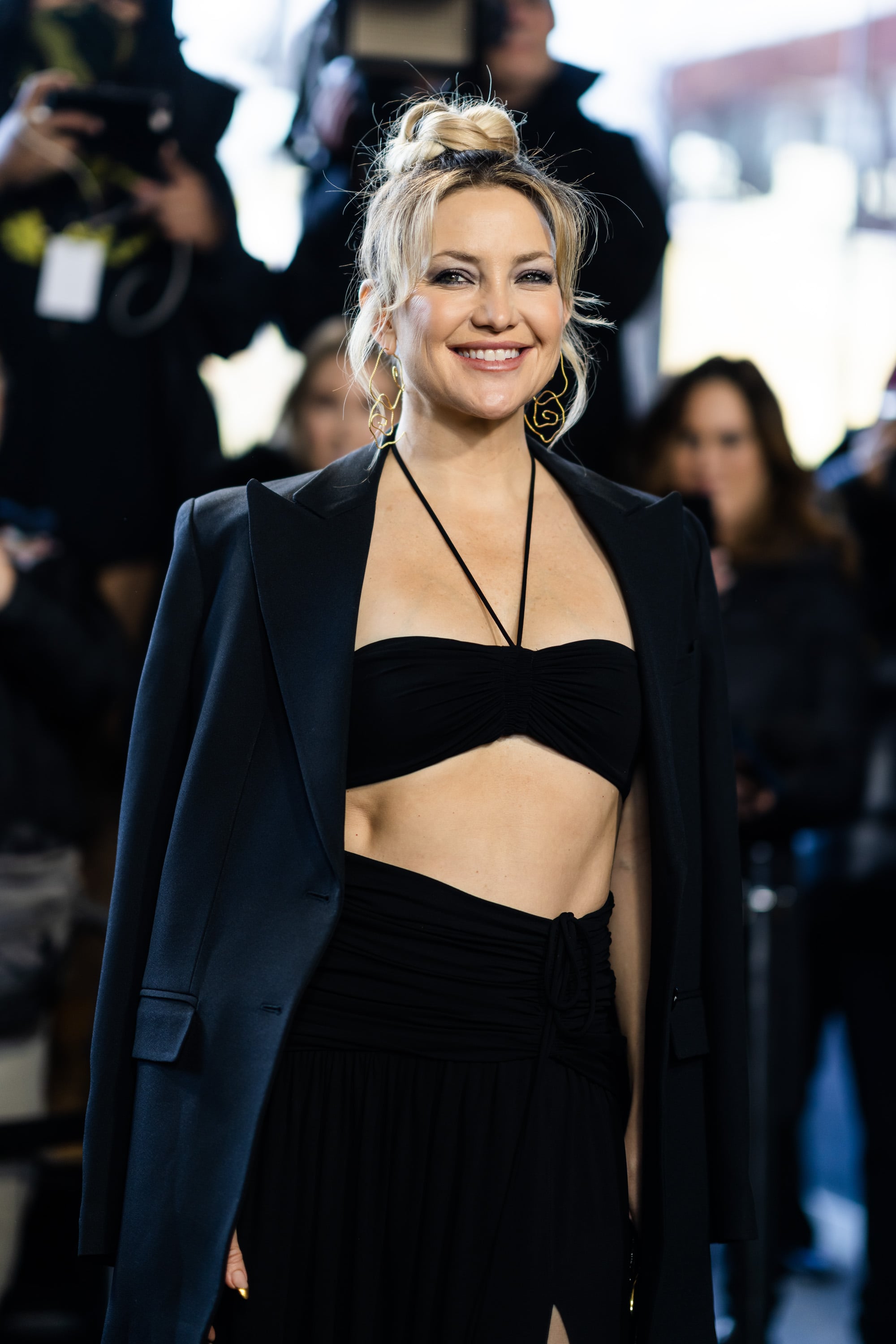 Image Source: Getty/Gotham / Contributor
Kate Hudson is continuing her love affair with chrome nails. On Feb. 15, the actor was seen leaving the Michael Kors show at New York Fashion Week wearing a new version of the manicure she donned while promoting "Glass Onion: A Knives Out Mystery."
Her nails featured chrome french tips and were filed into a rounded-oval shape. Where the manicure differed most from the last was the color. Hudson opted for a brandished-gold chrome shade for the tips instead of the silver she previously wore, tying in the nails with her gold earrings, purse, and ring.
Chrome nails have exploded in popularity over the last few months, particularly with the return of grunge aesthetics like "indie sleaze". The look has been spotted on everyone from Zendaya to Khloé Kardashian, so it's safe to say it's not going away any time soon. If you're a trend watcher or lover of metallics, you can't go wrong with trying the nail look at your next appointment.
For inspiration, take a closer look at Hudson's version below.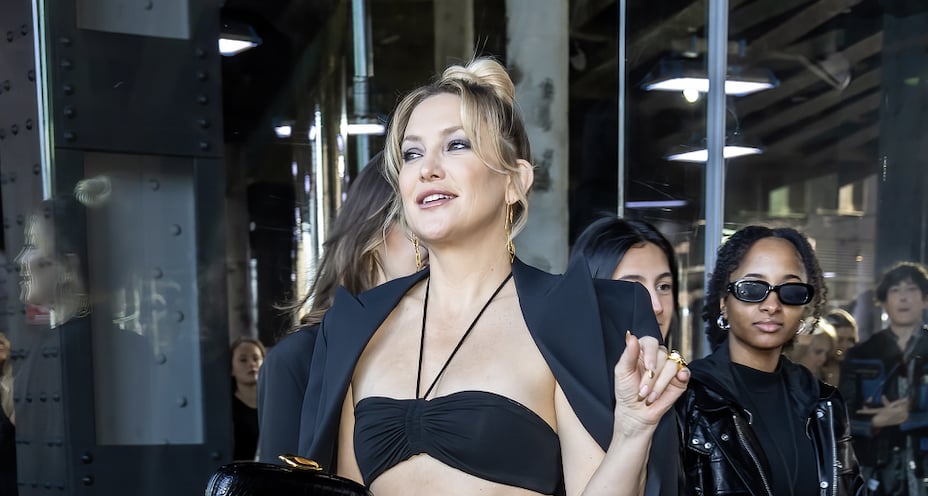 Image Source: Getty/Gotham / Contributor