Lady Gaga on Mental Health During House of Gucci Shoot
"I Brought the Darkness With Me": Method Acting Took a Toll on Lady Gaga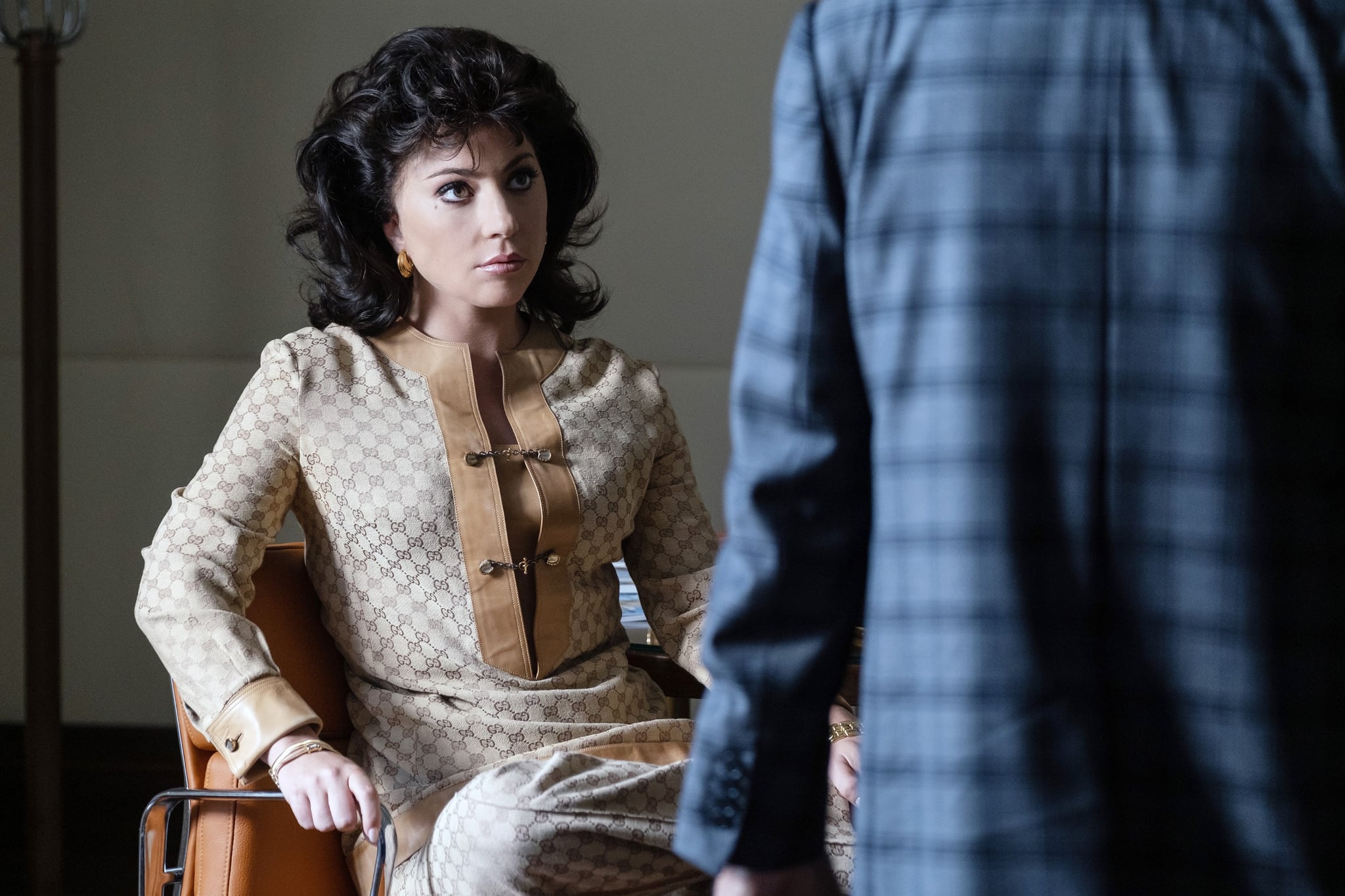 Lady Gaga is a longtime advocate for mental health awareness. The singer and actor even started her own foundation, the Born This Way Foundation, to support youth mental health and to encourage kindness and empathy. Gaga's passion for the topic comes from a personal place — and now she's opening up about her own recent experiences with mental health while working on House of Gucci.
Gaga used a method acting approach to play the role of Italian socialite Patrizia Reggiani, a technique that helps her commit to her roles "on a cellular level," she has previously told Stephen Colbert. "For this, I was always Patrizia. I always spoke in my accent," Gaga said in a recent interview with Variety. "I was still living my life. I just lived it as her." Gaga did the same thing, she said, while playing Ally in A Star Is Born.
Ultimately, though, she got so deep into the role of Reggiani that she began to seek help for her mental health. "I had a psychiatric nurse with me towards the end of filming," Gaga said. "I sort of felt like I had to. I felt that it was safer for me."
Part of it was how "dark" Reggiani's life was, Gaga explained. "I brought the darkness with me home." She also recognizes that her commitment to the role isn't necessarily something to glorify. "I don't think that any actor should push themselves to that limit," she said. "I've done some pretty extreme art pieces throughout my career — the things I've put my body through, my mind."
It's not totally clear, even to Lady Gaga, why she pushes herself to such extremes. "I think that the best answer I could give you is I have a sort of romantic relationship with suffering for your art that I developed as a young girl, and it just sometimes goes too far. And when it does go too far, it can be hard to reel it in on your own." She noted that the drive to dive so deeply into her art might change if she has a child. "It's not a secret that I'll do anything for art," she said. That mindset might be "problematic" with a child around, Gaga explained, and could clash with her desire to be "available and present for my children."
One thing Gaga wanted her own experiences to emphasize: "It's OK to ask for help," she said. "If you're feeling like that, ask for help. No matter what."