Lily Collins's Jellyfish Haircut: See Photos
Lily Collins Soft Launches the "Jellyfish" Haircut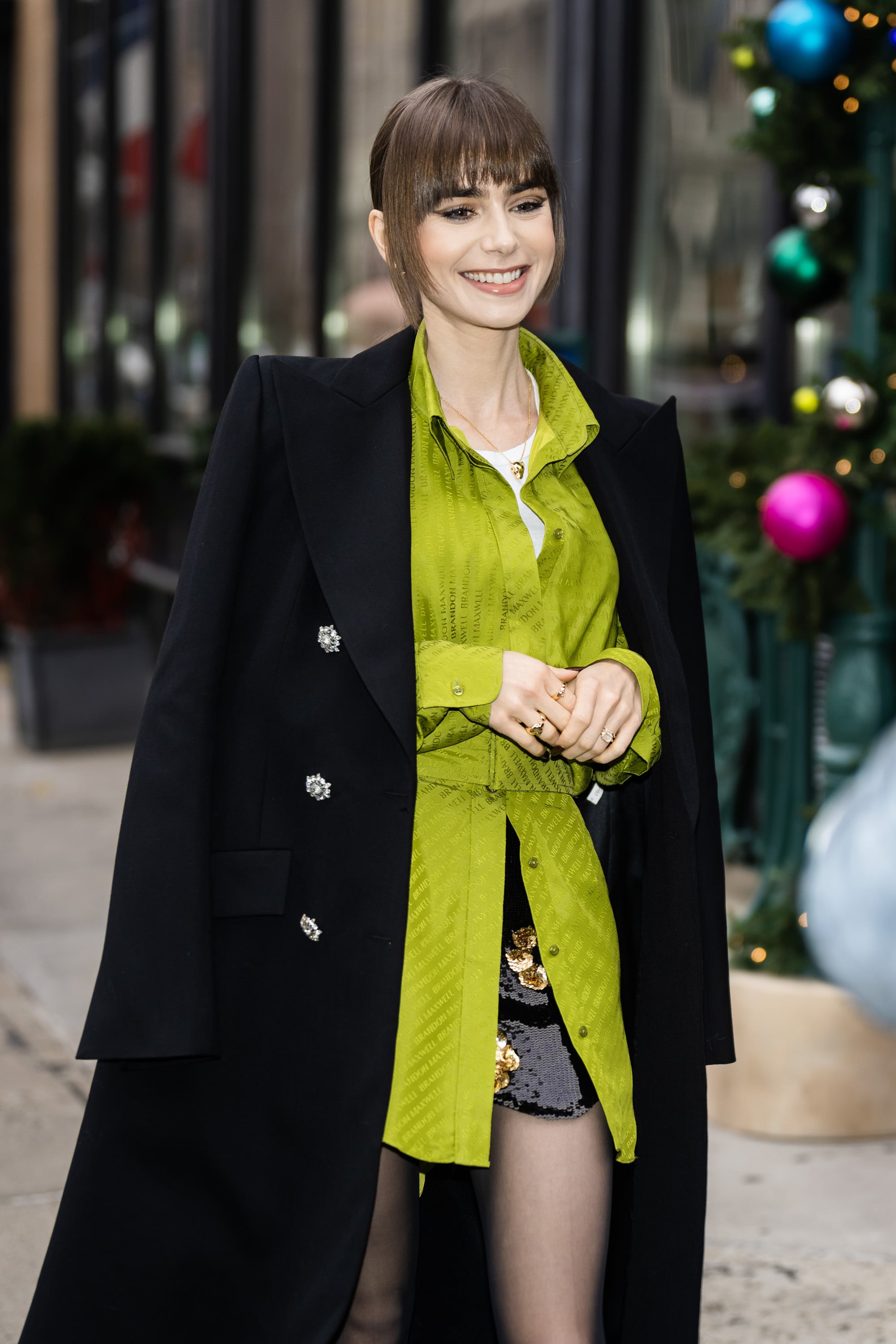 Image Source: Getty/Gotham / Contributor
Lily Collins is the latest celebrity to get the trendiest haircut of the season. The star recently debuted a subtle version of the famous "jellyfish" haircut that Emily and her chic Parisian social circle would approve of.
The cut by celebrity hairstylist Gregory Russel was a more toned-down version of the edgy style, making it a masterclass in customizing the look for daily wear. For Collins's version, you can clearly see the delineation between the bowl cut and mullet that make up the "jellyfish." However, the actor's version not only features wispy bangs, but also blends seamlessly together, giving the illusion of continuous layers. This results in a wearable version of the cut that is a little less high fashion but still experimental.
Sea animal-inspired hair trends have continued to rise in popularity since the "octopus" haircut gained attention last year. While the latter is more of a shag, both styles will make you the center of attention due to their unique silhouettes. If you're ready to take the plunge, take a closer look at Collins's hair below.