7 Moisturizing Lip Products to Wear Under Your Face Mask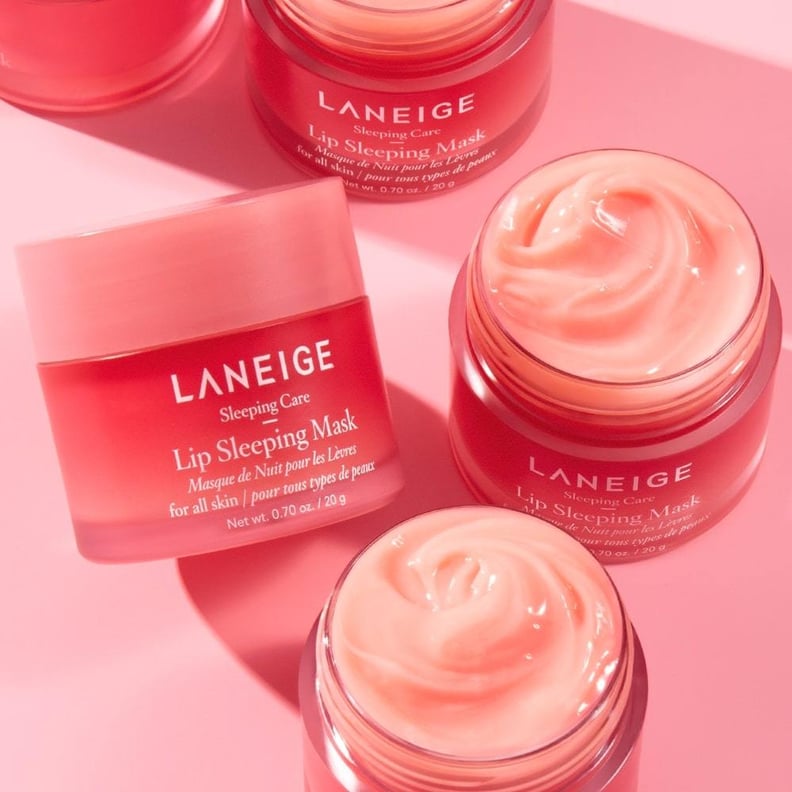 sephora.com
Every editorial product is independently selected by our editors. If you buy something through our links, we may earn commission.
What do you get when you mix the summer heat with a protective face covering, you ask? Nothing less than extremely chapped lips. Wearing a face mask during the coronavirus pandemic (COVID-19) has become a necessary part of our everyday routines, and with this new normal comes the need to also alter our skin-care practices. There's good news, though: Maskne, skin irritation, and chapped lips all can be easily avoided with the help of the right products.
With your lips specifically, wearing a mask traps all the moisture from breathing and talking into one confined space, which in turn zaps your mouth's natural moisture and makes lips even drier. Weird, right? Because it doesn't feel like you're making them worse when wearing mask, many people are less inclined to put on lip balm. Unfortunately, that's the opposite of what you're supposed to do. Luckily, finding products that contain hydrating properties like beeswax and petroleum jelly are beneficial since they won't evaporate as quickly as alcohol- or water-based products. Applying a balm that will seal in moisture is the key here, so it's OK to be picky about the ingredients in your lip product.
On the other end of the masking-wearing spectrum, beauty-lovers are currently forgoing brightly colored lipsticks and glosses because they (more often than not) tend to get transferred onto the masks. So, when it comes to picking out a lip color, opting for one that's clear will keep your mask looking cleaner, and the best part: it will also fit in with the no-makeup makeup look of summer. A win-win.
If chapped lips are your main mask-related concern, have no fear, because we curated a list of the most hydrating and moisturizing products that will sink into your lips as opposed to your face covering. From a hydrating mask you can use before bed to an on-the-go balm that's infused with sunscreen, these moisturizing options will keep your lips hydrated and your mask makeup-free.
01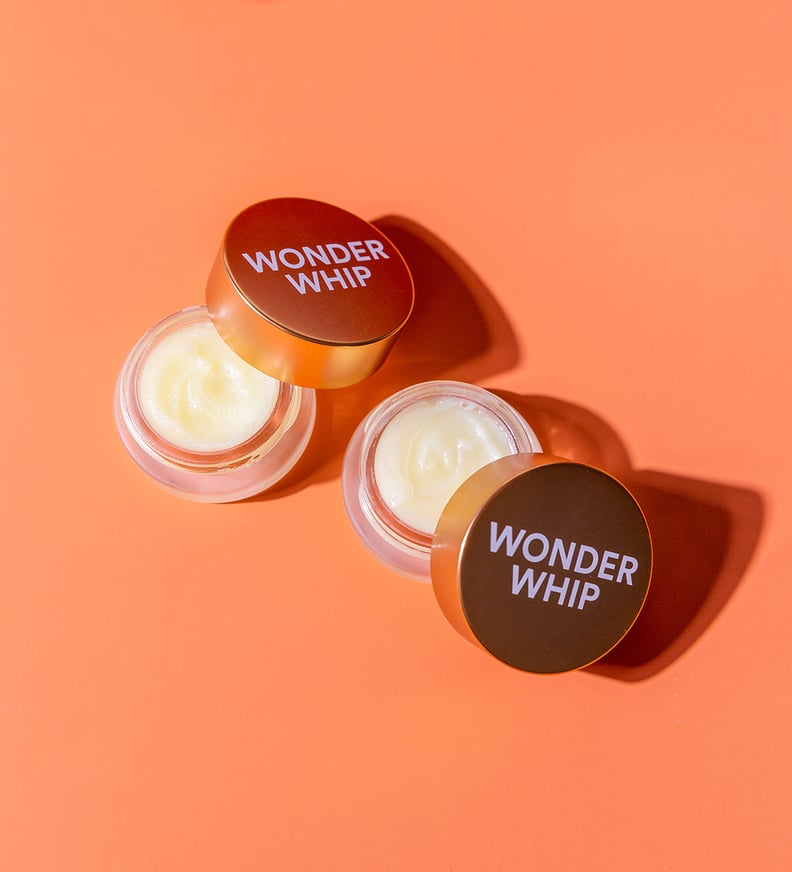 Kari Gran Wonder Whip
Made with naturally derived organic ingredients, the Kari Gran Wonder Whip ($20) hydrates and protects lips without being sticky or goopy. It also leaves a subtle sparkle and a tingly feeling thanks to a kick of spearmint. Plus, $10 from every Wonder Whip sale is donated to Fair Fight, an organization that works towards establishing free, fair, and secure elections.
02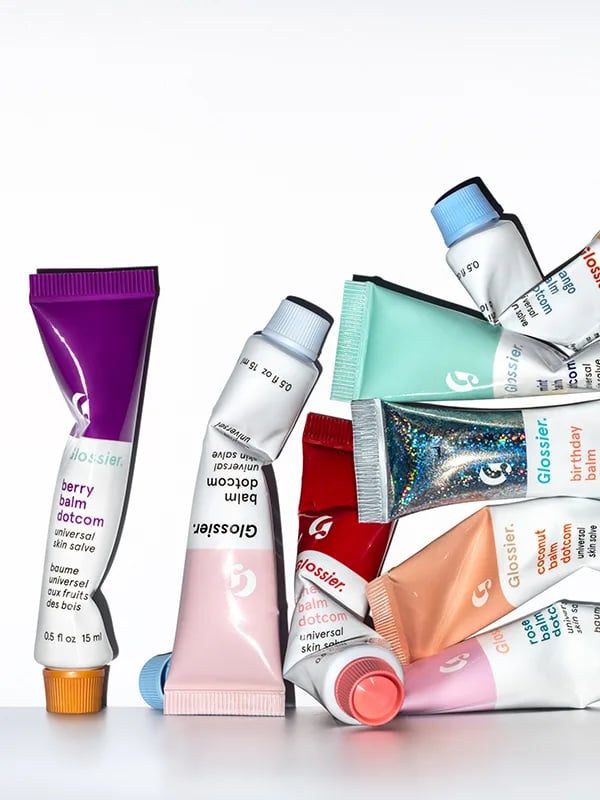 Glossier Balm Dotcom
Soothing and conditioning, the Glossier Balm Dotcom ($12) is a lip salve made with antioxidants that help to combat flakes. You can get it in the original flavor that goes on clear, or try one of the seven other types. (The Rose one smells so dreamy!)
03
Fresh Sugar Lip Balm With Sunscreen SPF 15
Since masks don't block all UV rays, it's smart to wear a lip product that contains SPF. This Fresh Sugar Lip Balm With Sunscreen SPF 15 ($24) not only hydrates, but it also protects them from the sun. Plus, it's made with sugar, which can help prevent moisture loss.
04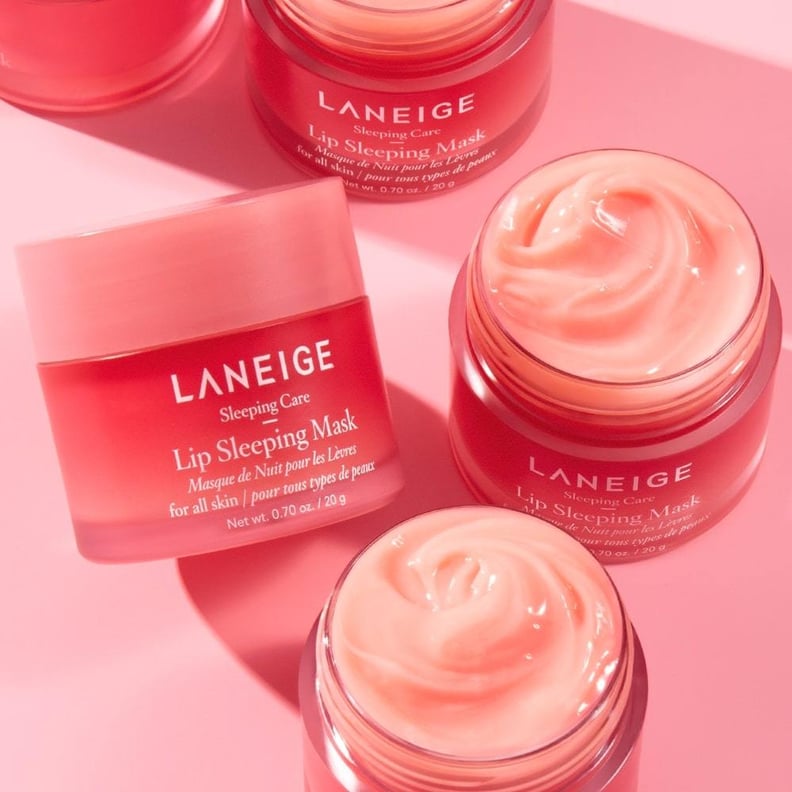 Laneige Lip Sleeping Mask
Even though this is technically an overnight lip treatment, that doesn't mean you can't put it on during the day for lasting hydration. Enriched with vitamin C and antioxidants, the Laneige Lip Sleeping Mask ($22) locks in moisture and keeps lips from cracking.
05
Maybelline Baby Lips Moisturizing Lip Balm
Toss this Maybelline Baby Lips Moisturizing Lip Balm ($4) in your purse when you're in need of a boost of hydration. It keeps lips moisturized for up to eight hours, so you can rest easy knowing your lips are covered.
06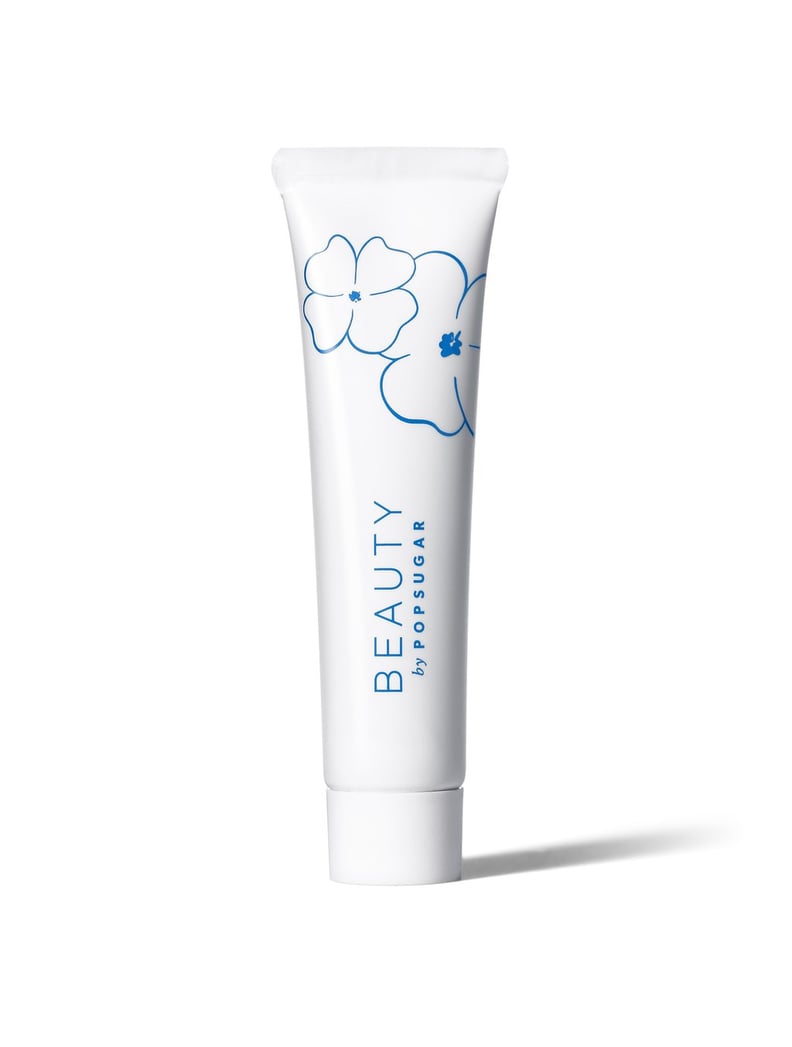 Beauty by POPSUGAR Be Calm Lip Save
The Beauty by POPSUGAR Be Calm Lip Save ($20) is formulated with green tea, hibiscus, and blueberry extract, meaning lips will be soft and moisturized. Complete with a hint of peppermint, they'll also taste and smell good, too.
07
Burt's Bees Cucumber Mint Lip Balm
Infused with cucumber extract and beeswax, the Burt's Bees Cucumber Mint Lip Balm ($6) goes on soft and smooth. It revitalizes and hydrates lips, and is made with 100 percent natural ingredients.