Madison Beer Has a Hack For Making Her Lashes Look Fuller — and It's Brilliant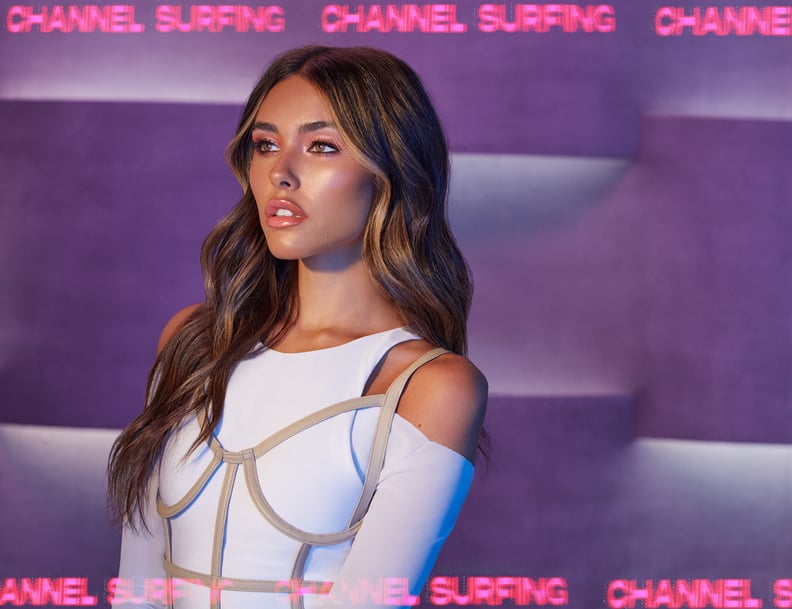 Morphe
Morphe
Every editorial product is independently selected by our editors. If you buy something through our links, we may earn commission.
Morphe Cosmetics is known for its collaborations with young influencers like Bretman Rock, Charli and Dixie D'Amelio, and Maddie Ziegler, but recently, the makeup brand has starting partnering with big stars in the music industry like Saweetie last spring and now Madison Beer.
The limited-edition Madison Beer Collection was curated by the singer-songwriter herself and speaks to her soft and neutral beauty vibe. It releases worldwide on Sept. 15, and features 11 pieces in total that will allow you to copy the glowing, shimmery, full face beat that Beer's known for. On the phone discussing her latest partnership, she told POPSUGAR about the surprising thing she's very particular about when it comes to her makeup, as well as the personal beauty problem that this new collection solves for her.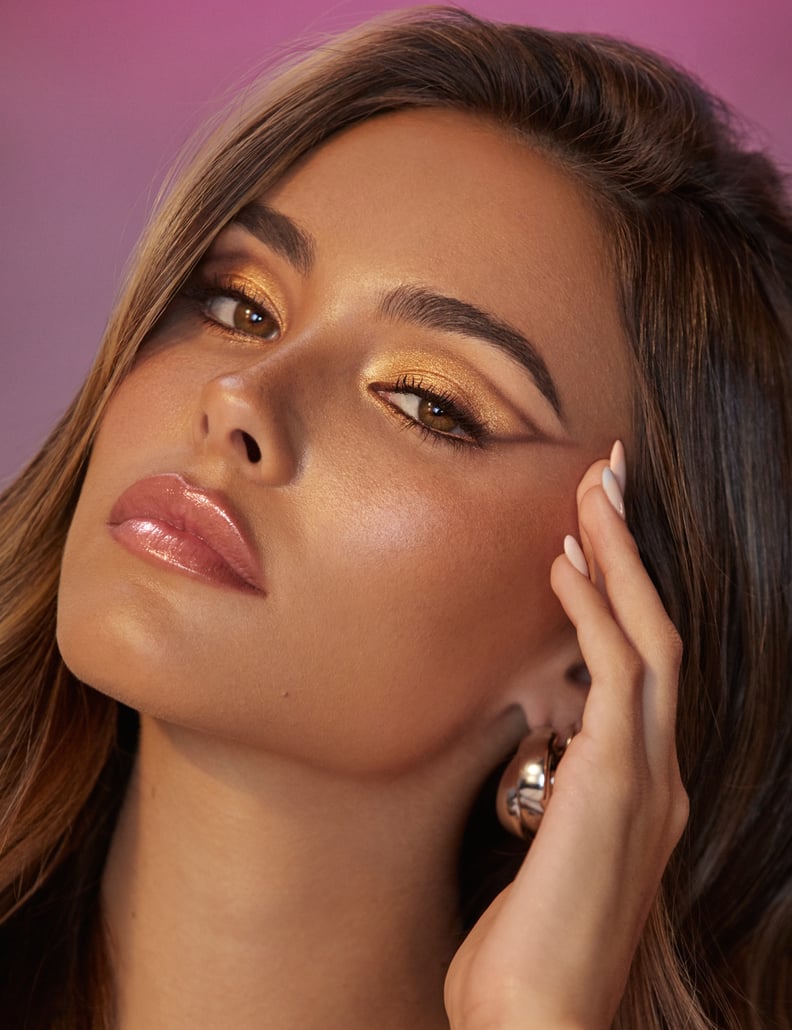 What Inspired Her First Endeavor Into the Beauty Industry
Because this is Beer's first makeup collection, she wanted everything to be perfect for her fans (which includes 20.2 million followers on Instagram). "I am a Morphe fan on my own, so when they came to me wanting to collaborate, I was superexcited," Beer said. "I wanted to make sure that I could make something that I could actually genuinely use and it [included] color tones that I wanted. I was just really involved in the entirety of the process."
While she tends to go sans any makeup during the day, Beer's favorite thing is to go all-out for special events or at night, and she wanted to create a collection that would allow her to do that. "If I could I would definitely have a full beat during the day," said Beer. "I have really acne-prone skin so I try to give my skin a little bit of a break during the day . . . then at night I go full glam."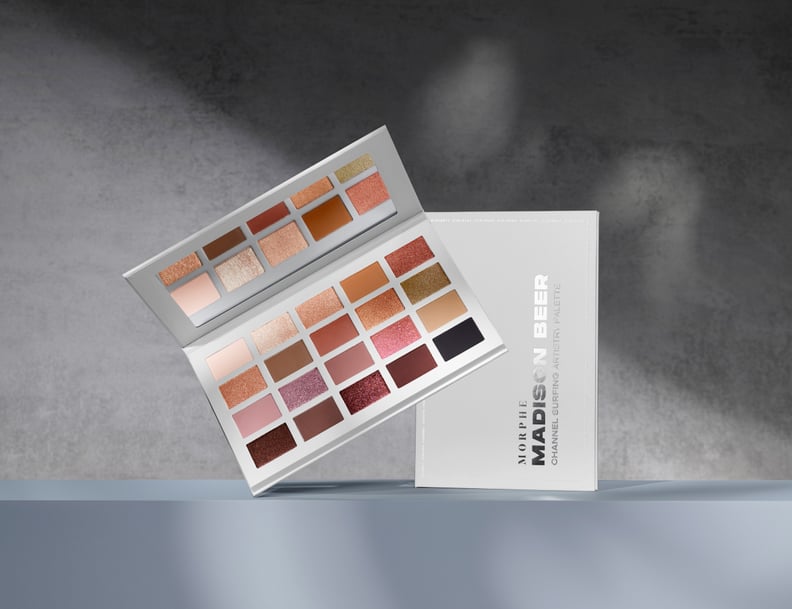 Her Favorite Product From the Collection — Plus a Hack For Using It
The collection includes two Luminous Setting Sprays, two Shimmery Highlighters, five High-Shine Lip Glosses, a 6-piece eyeshadow brush set, and a 20-pan Artistry Palette, which happens to be her favorite piece from the collection and her biggest request going into the partnership. "I'm so particular about my eye shadows," said Beer. "When I travel, I travel with six different, huge palettes because I use one shade in each of them. And so I was like, I can't do this anymore, I need to find a palette that has all the colors that I like. And we made it and it's perfect. I'm not joking when I say I use it every single day, no matter what."
She's even developed a genius makeup hack for using the Channel Surfing Artistry Palette ($22): "The shade Zeppelin is my favorite because it's like a brown, but it's also like a chalky kind of gray and I use it as an eyeliner," said Beer. "It just looks like it's part of my eyelash rather than a really pigmented black liner. That's been my trick for a few months now — [using] more of a gray than a black, because it just looks like a shadow of your eyelash."
Her second favorite shade in the palette is Stained Glass, this shimmery, pearlescent white color because she uses it to highlight the inner corner of her eye.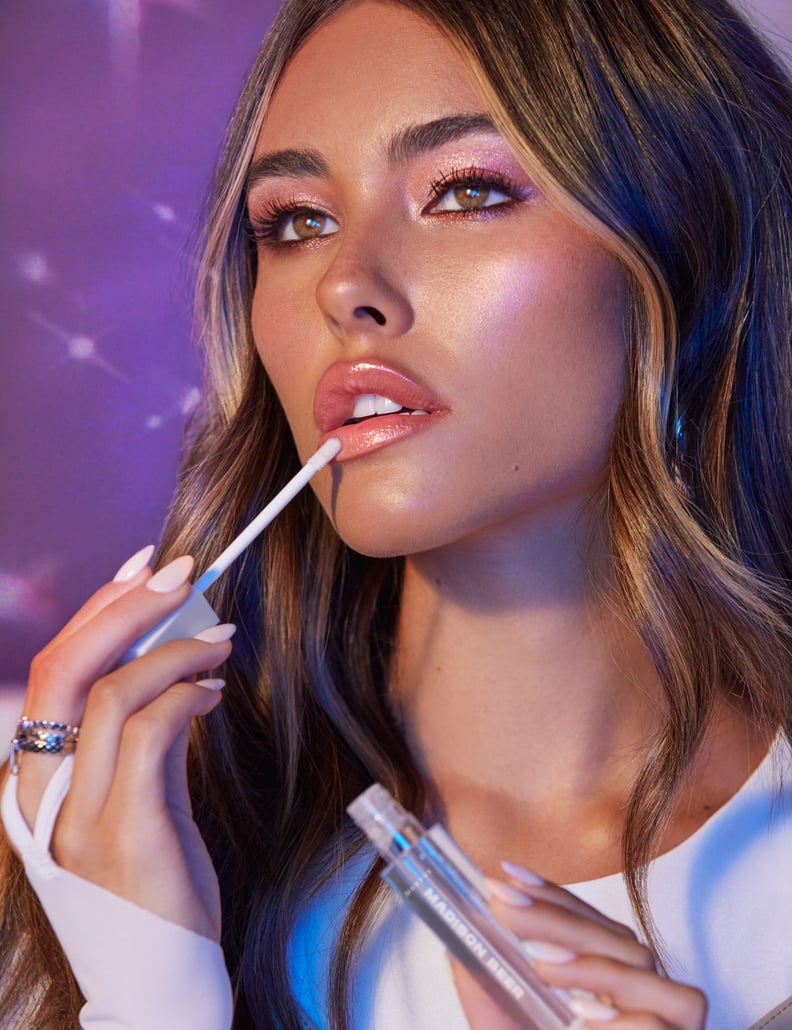 The Surprising Thing She's Very Particular About With Her Makeup
Even though Beer's overall vibe is very laid back, there's one thing that she's very particular about with her makeup, and it might surprise you. It's her lips. "I, for literally the past 21 years, didn't wear lip liner or lipstick of any kind — I hated it," said Beer. "I think it's because I just never found the right shade. I would literally battle with my makeup artist every time we went to a red carpet because she's like, 'We need to put lip liner on you,' and I'm like, 'No!' I would just make her put ChapStick on."
But that all changed recently on a shoot where a makeup artist used a lip liner that matched her lips perfect. "It just covered my freckles on my lips, and I was like, "Wait, this looks really pretty. I can't believe I went all my life without doing this." Now, she can't do her makeup without it.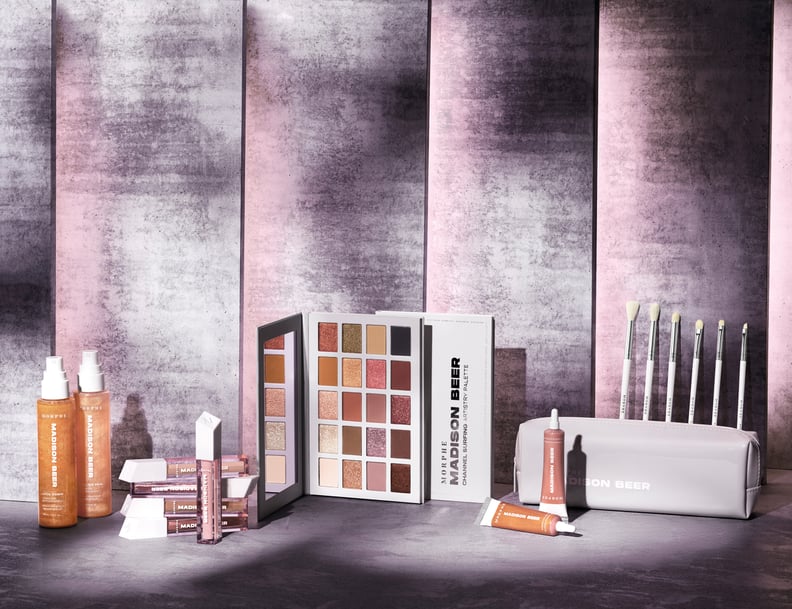 What She Hopes Fans Get Out of This Makeup Collection
As someone who knows how it feels to use a ton of different products to create one look, Beer's main goal for this Morphe collection was to simply things. "My goal, I would, say is just that [my fans] can create the entire look with just this collection because I know how it feels to carry around a 50-pound bag of makeup when you travel, or just like in general, and I want this to be a simple thing that they can use and get it done."
See every product in the Madison Beer Collection, ahead.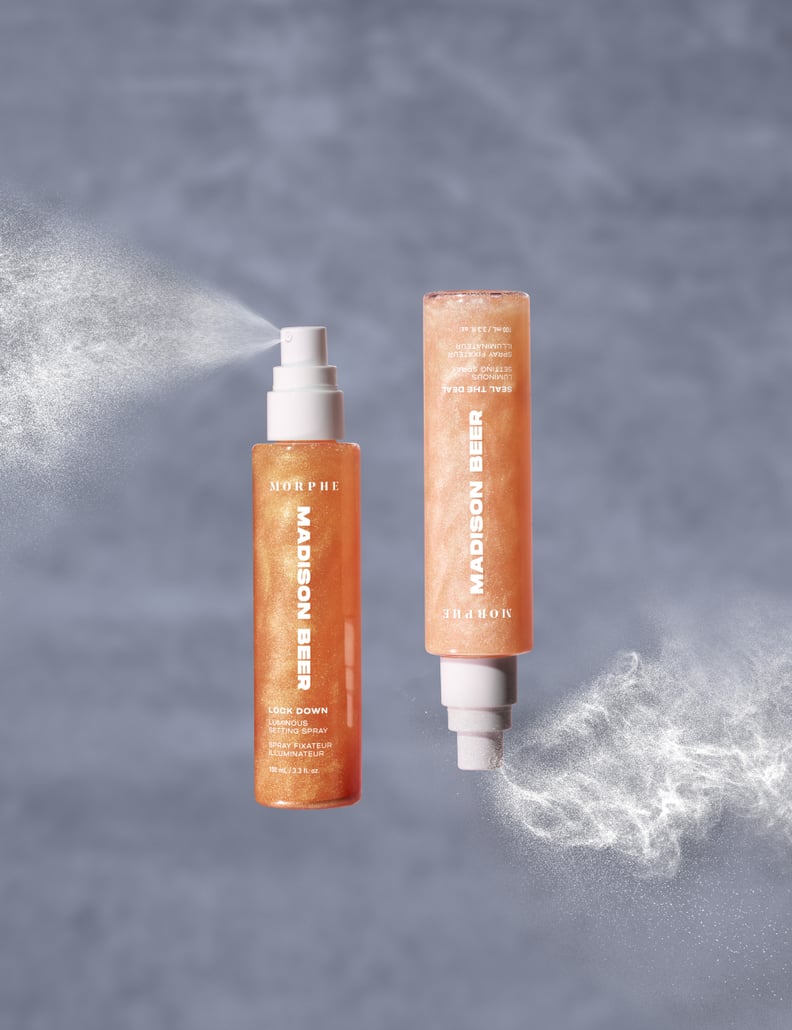 Madison Beer Collection Luminous Setting Spray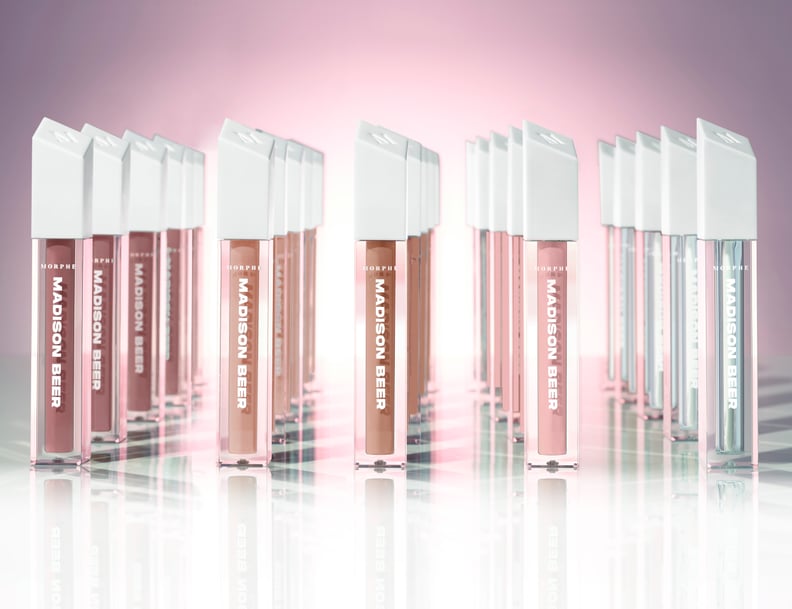 Madison Beer Collection Lip Gloss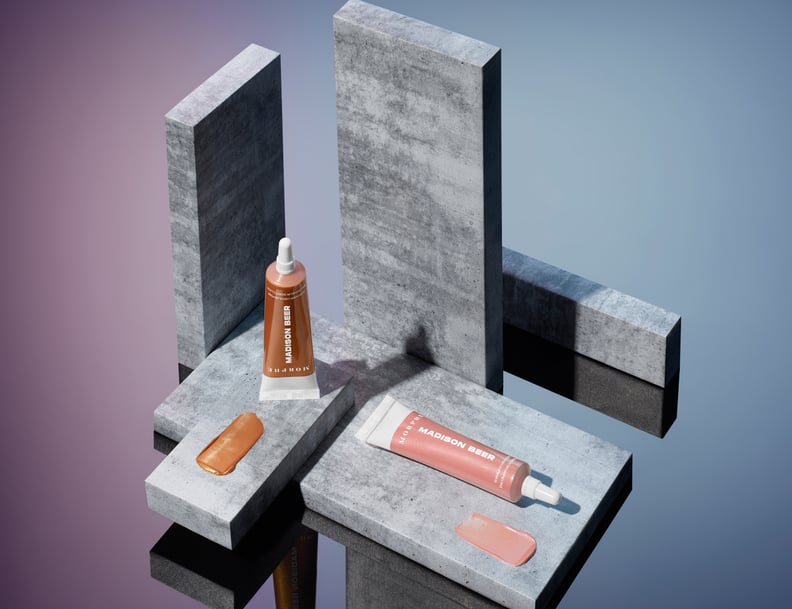 Madison Beer Collection Shimmering Highlighter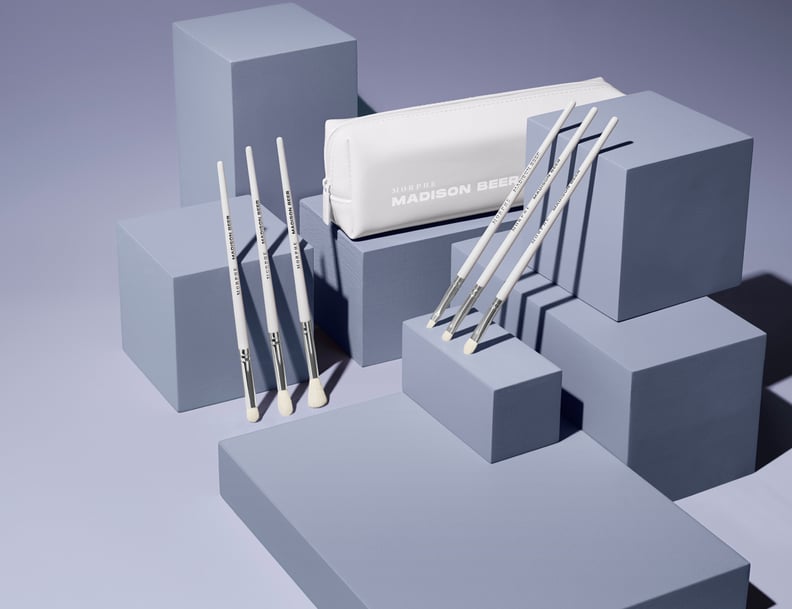 Madison Beer Collection Channel Surfing 6-Piece Brush Set + Bag