What Does Marsai Martin's Tiny Tattoo Mean?
Marsai Martin's Tiny Tattoo Is Perfect For Minimalists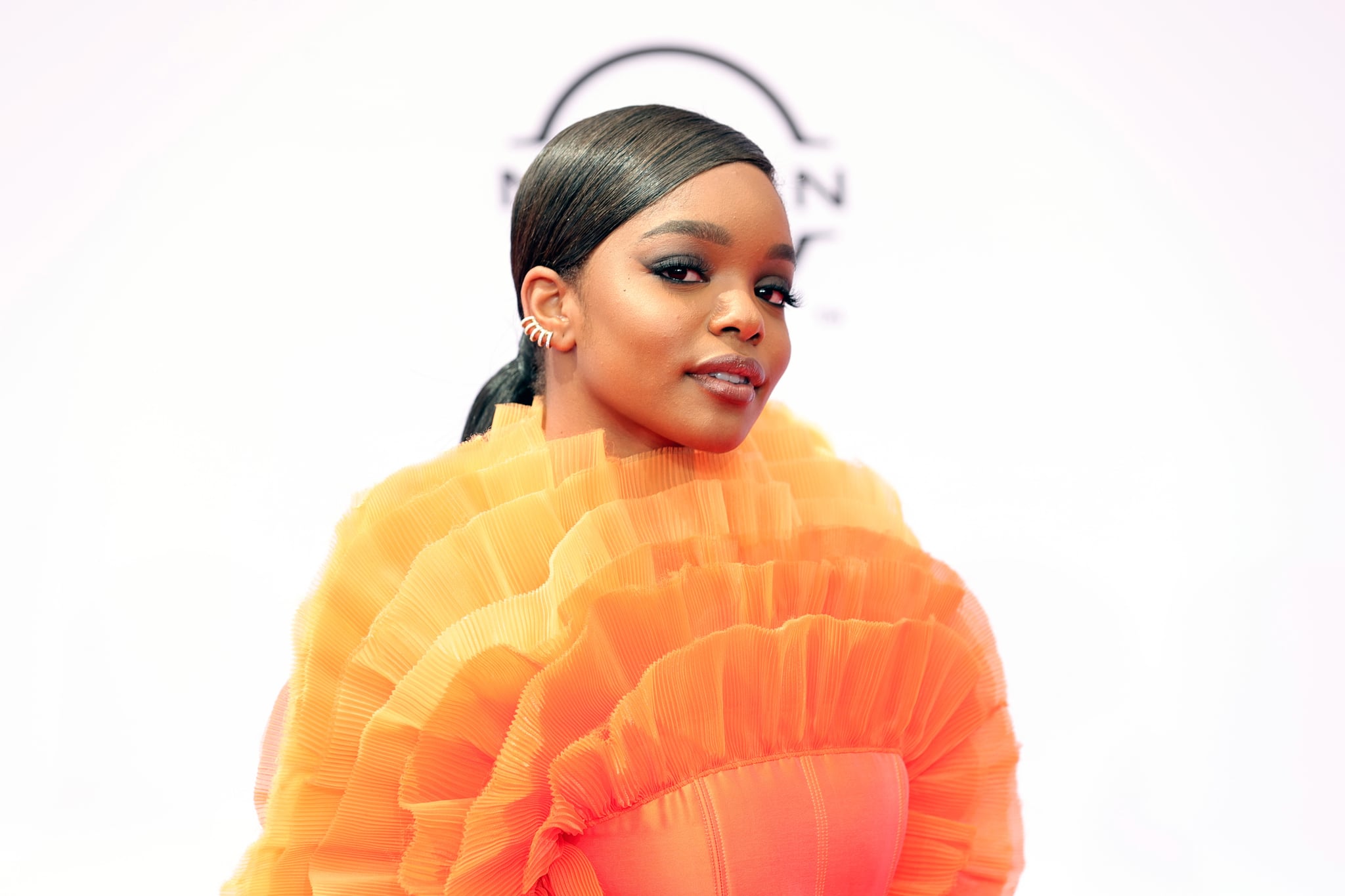 Image Source: Getty/ Rich Fury
Marsai Martin graced our screens as Diane Johnson on the ABC sitcom "Black-ish," but now that the series has come to an end, we've been able to witness Martin turn into a superstar in her own right. Aside from acting, Martin is now entering the beauty space as an entrepreneur and the CEO of nail-care brand Mari by Marsai; she is the youngest person in Hollywood to ever hold the title of executive producer of a movie; and just this past weekend, she made her debut as a model at Milan Fashion Week. Needless to say, Martin is booked and busy.
As the actor continues to expand her empire across the beauty and fashion sectors, fans have become increasingly invested in her personal beauty choices — a prime example being her 2020 quarantine makeup routine video having almost one million views on Instagram — and many have been wondering: does Martin have any tattoos? We did some digging, and it turns out that she actually does have at least one piece of ink.
With the release of Mari by Marsai, Martin took a few product photos to promote the line. In one of the pictures, fans noticed a tiny tattoo that reads "6:07" on the inside of her wrist. After doing a deep dive through her Instagram, it looks like Martin actually gave fans their first look at the ink on Jan. 9. While Martin has not yet publicly shared the meaning behind the design, fans have speculated that it may be a bible verse or a commemoration of a special date.
While we're not sure if she is planning on adding to her collection of ink anytime soon, if and when she does, we'll be here waiting to see what she chooses. Until then, take a closer look at Martin's tattoo below.