This Brow Tint Miraculously Doubles as a Budge-Proof Lip Liner
POPSUGAR Photography | Ariel Baker
POPSUGAR Photography | Ariel Baker
As POPSUGAR editors, we independently select and write about stuff we love and think you'll like too. If you buy a product we have recommended, we may receive affiliate commission, which in turn supports our work.
The Maybelline Tattoo Brow Tint is going viral on Tiktok for giving people "permanent" lip liner.
The hack has gone viral, with people claiming their results lasted up to three days.
One editor put the hack to the test.
I will readily admit that I spend entirely too much time on TikTok. My favorite community to be a part of? BeautyTok. If you're wondering why, it's because I find incredible beauty-product recommendations and even hacks like the one I am about to share with you, without even trying. The hack in question is one where people use a drugstore peel-off brow gel as lip liner and essentially give themselves budge-proof lip-liner looks.
When I saw creator Iris Beilin post about the hack (in a video that has since gone viral with over three million views,) as a lipstick-lover — and subsequent lip-liner hoarder — I immediately had to try it. The product used in the video is the Maybelline Tattoo Brow Easy Peel Off Tint ($15). Beilin used the shade dark brown, but I went with medium brown for a slightly more natural look.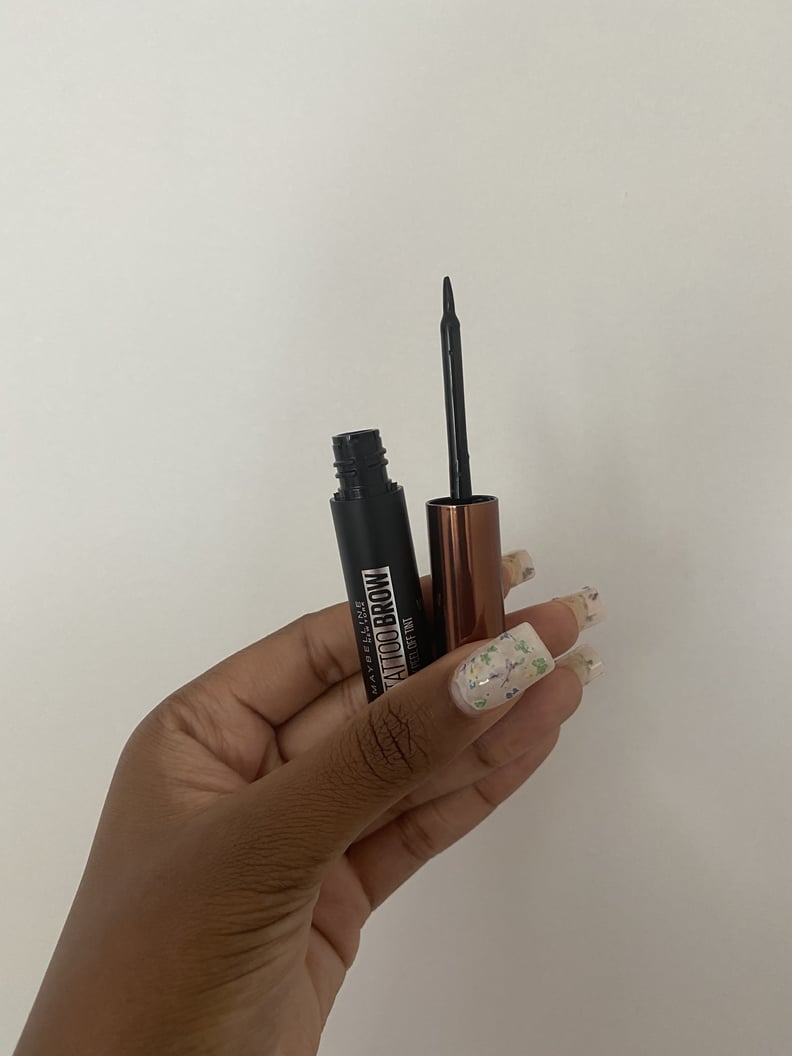 The product comes in a small tube and opens to reveal a brush-tip applicator to apply the tint. The consistency seemed a little thick, but with the results that Beilin achieved — and given the fact that I was using it for something it's completely not intended for — I was willing to overlook that.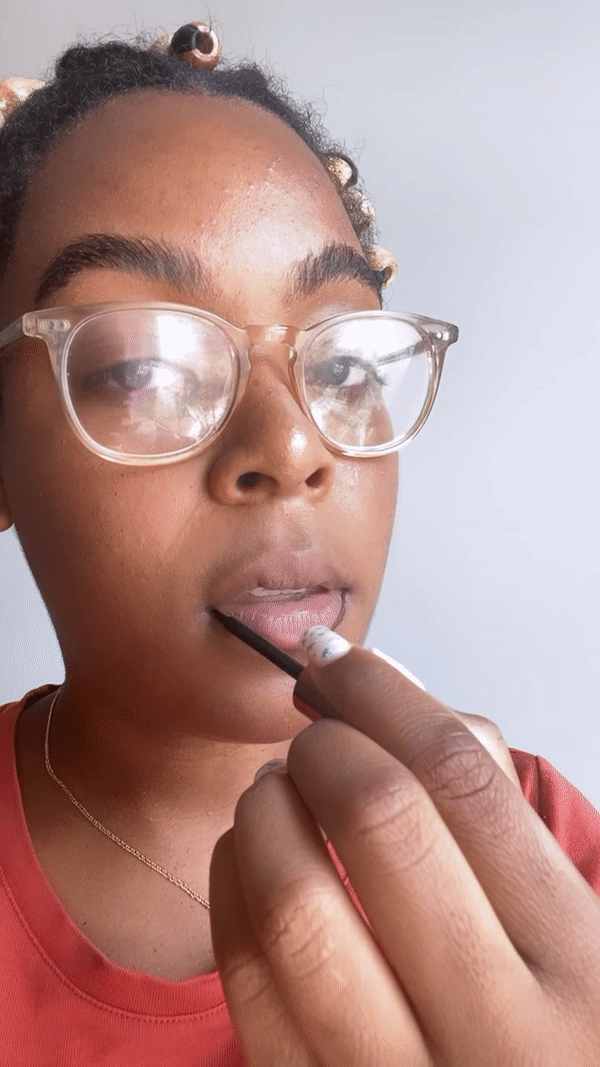 Just as Beilin did, I applied the product directly onto my clean lips as I would with a normal lip pencil. As I was doing this, I found the brush a bit hard to work with, as it was much more pliable than an actual lip pencil, making it easier to get out of the lines of my lips. I also felt like the first coat I put on was too thin, so I put an extra coat of product on my bottom lip to see if it would make a difference.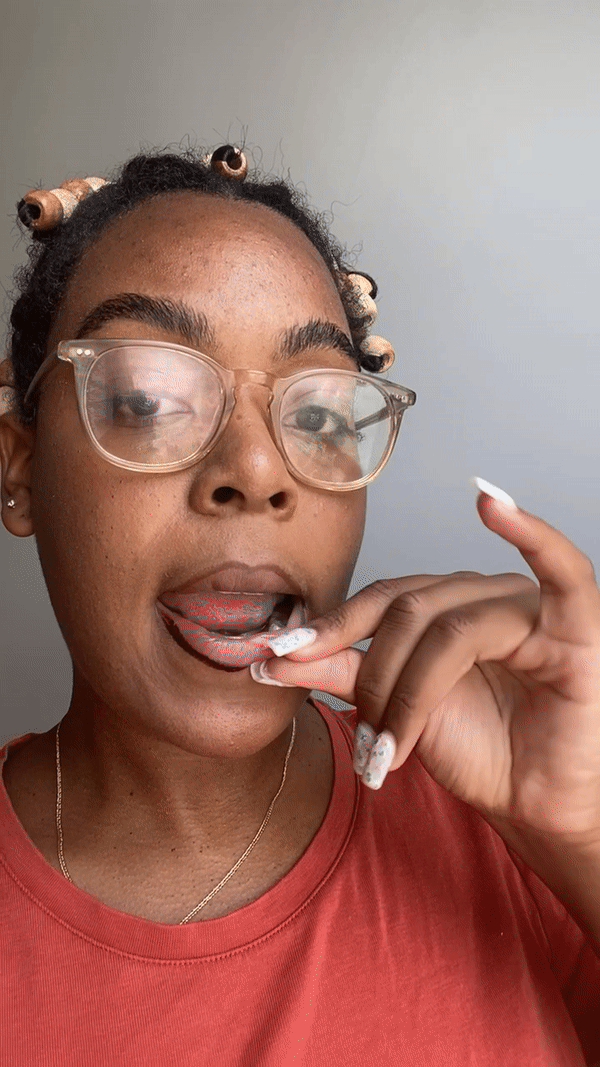 After putting the tint on and waiting 10 minutes as suggested, I peeled the tint off. This is where I noticed that it didn't come off as smoothly for my top lip — where I applied a thinner layer of product — as it did for my bottom lip, where I added an additional layer. However, this ultimately didn't affect the finished look, as both lips had a similar color payoff in the end.
In all, I actually really liked this hack. I rubbed my lips after removing the peel, and the tint remained in place, so I definitely can wear this on days when I need my lip look to stay put. The only thing I would do differently next time is to fill my lips a bit more with the tint so that the results look more like a gradient and less like a single line around my lips. I will say, the color medium brown does look extremely natural, so there wasn't a heavy contrast when I applied other lip products, which I loved, so should you try this hack, consider going for a slightly lighter shade to give you more "everyday-wear" results. I definitely will be using this hack again, particularly for long nights out or on days when I just need my lipstick to last.