Oh, Boy — These Mickey Mouse Tattoos Are Making Us Want to Join the Clubhouse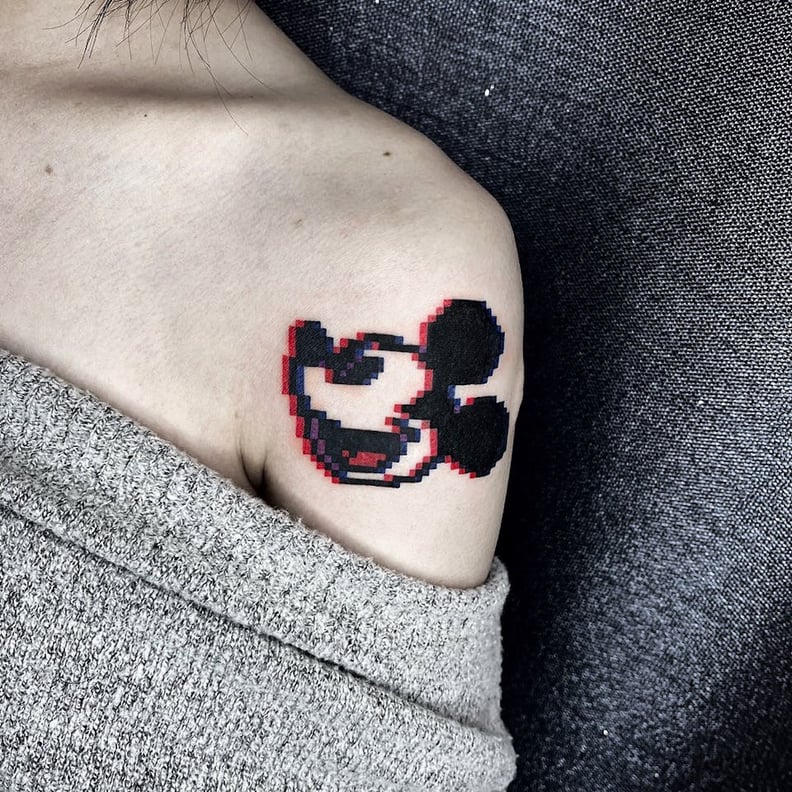 You'd be hard-pressed to find someone who wasn't obsessed with all things Disney growing up, and for many big fans, that love started with Mickey Mouse. The big-eared cartoon character who's been the company's mascot for as long as we can remember has had a huge influence on popular culture, and his likeness has inspired all kinds of things from special fashion collections to home decor items to Mickey-themed snacks. Outside of products, plenty of Mickey-lovers out there have also shown their adoration to the character with tattoos.
Disney-inspired ink isn't uncommon at all — in fact, we've seen everything from Toy Story tattoos to Disney princess tattoos to the more niche Halloweentown tattoos — so it makes sense that Mickey Mouse body art is a huge thing these days. The best thing about them is that Mickey's evolved a lot over the years, meaning there are plenty of designs to choose from.
If you're thinking about joining the Mickey Mouse club for real, read ahead to check out some of our favorite tattoos inspired by the character.