Milani Soft Focus Glow Complexion Enhancer Review
I Refuse to Do My Makeup Without This $10 Complexion Enhancer I Found on TikTok
As POPSUGAR editors, we independently select and write about stuff we love and think you'll like too. If you buy a product we have recommended, we may receive affiliate commission, which in turn supports our work.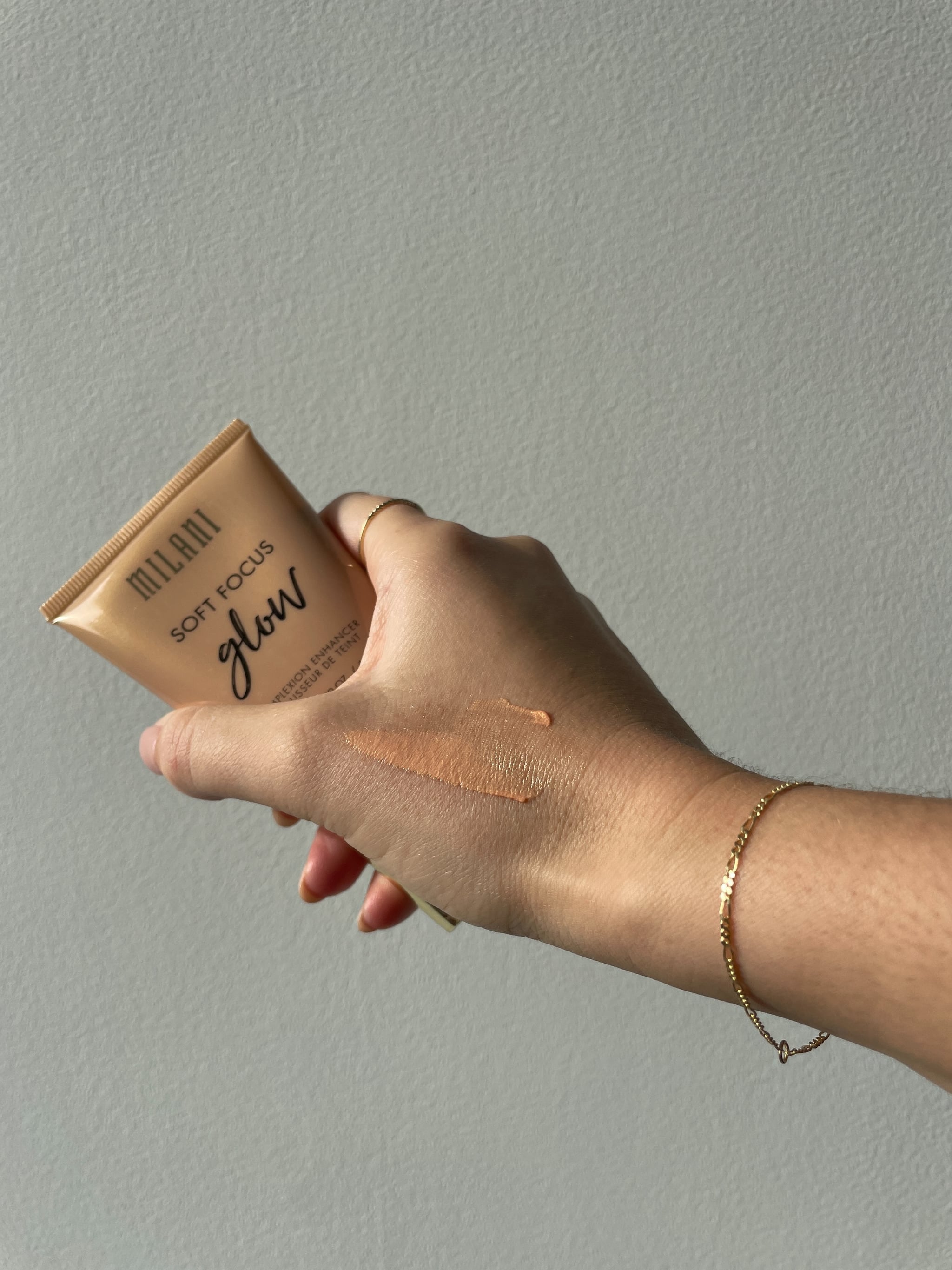 Milani's Soft Focus Glow is an illuminating product meant to be worn under makeup.
Many TikTok users are praising the product for its affordability and likeness to another more expensive complexion enhancer.
One editor tested out the Soft Focus Glow and was impressed with the results.
Let's get something out of the way right now: I hate wearing foundation. While I do wear it for big occasions or nights out, I typically look for any excuse not to wear it, and that includes testing out tons of products that can be worn in place of it, like tinted moisturizers and CC creams. I recently found a great everyday product to combat redness and even out my skin tone, but I've still been on the hunt for a product to wear when I want to take things up a notch (but still don't want to dive into my foundation pile). I've been seeing a very pricey complexion enhancer all over TikTok, and when I saw one of my favorite beauty influencers talking about a product with the same features for a fraction of the price, I decided to try it out. Introducing: Milani's Soft Focus Glow Complexion Enhancer ($10).
As someone with dry, acne-prone skin, I'm always careful about the makeup products I use, especially when it comes to base makeup. I've tested a lot of different foundations that have made my skin feel super dry by the end of the day, and some have even left dry patches all over my face. My skin also has zero qualms about peppering my face with breakouts if it comes into contact with a product it doesn't like, so when I find something that works for me, I tend to stick with it.
Milani's Soft Focus Glow is made with hyaluronic acid, which helps hydrate, and rosewater, which helps reduce redness. I love when my makeup products do double duty and include skin-care ingredients. This product is also vegan and cruelty-free. Soft Focus Glow comes in three shades: Nude Glow, Golden Glow, and Bronze Glow. I opted to use Golden Glow.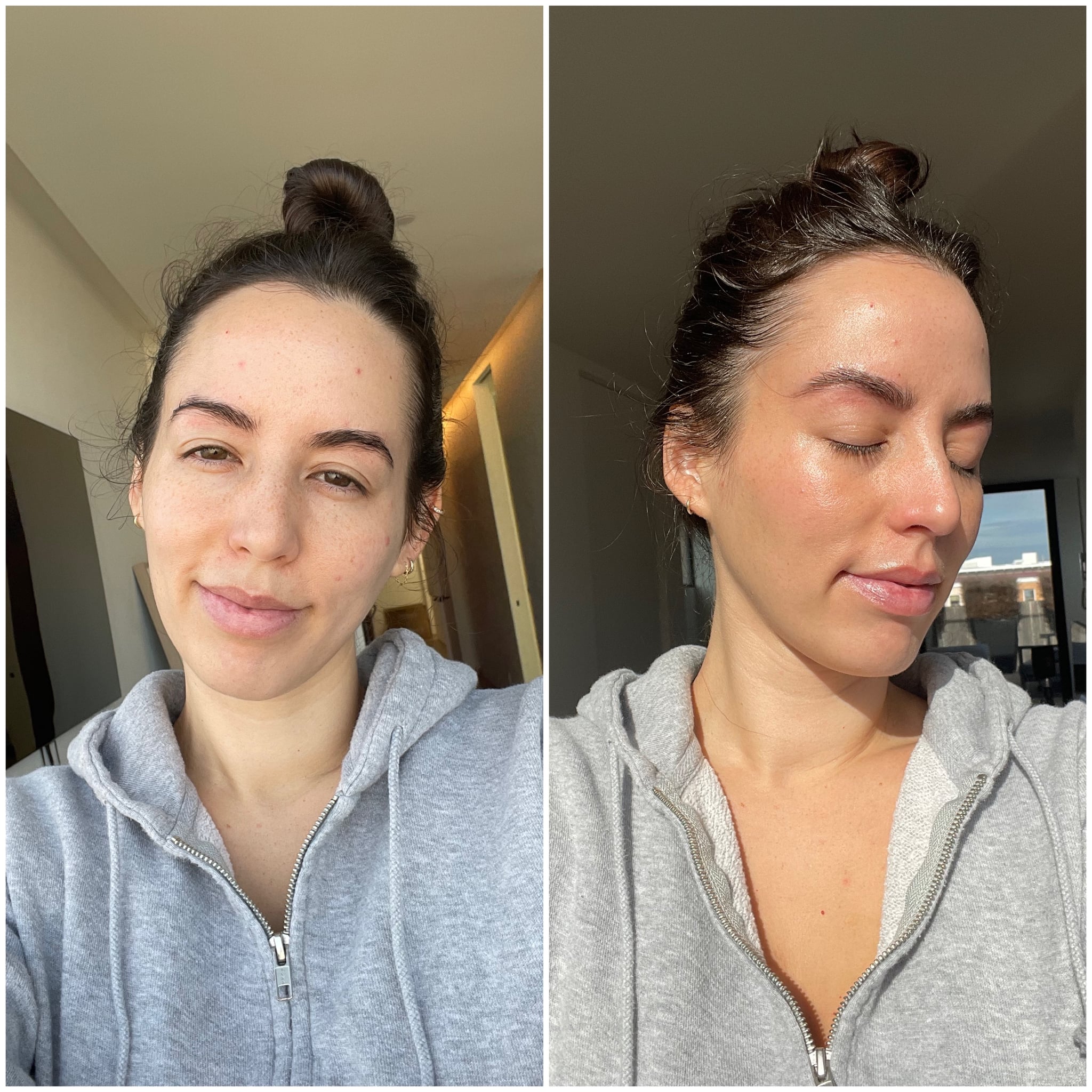 The directions say to apply this product to clean, well-hydrated skin, so I completed my normal skin-care routine and applied my vitamin C serum, moisturizer, and face oil. (It doesn't contain SPF, so I added an extra layer of my favorite facial sunscreen.) Soft Focus Glow can be worn three ways: either on its own for a subtle glow, layered underneath foundation, or mixed with a foundation. The first time I tried it, I chose to wear it on its own. I applied it with my fingers in circular motions, and then I blended everything out with a beauty blender.
While it didn't offer much coverage, it did blur any imperfections on my face while giving my complexion a healthy-looking glow. It's not greasy whatsoever, and the formula is very creamy and easily spreadable. I wore it for an entire day and didn't have any issues with pilling, separating, or color transfer. Although it is extremely light, I honestly loved the way it looked on my skin, and it's exactly the type of product I've been searching for. I also ended up testing it out under foundation, and I was very impressed. I typically use matte foundations, so I liked that adding this product prior to any other base makeup gave my entire face a glowy look.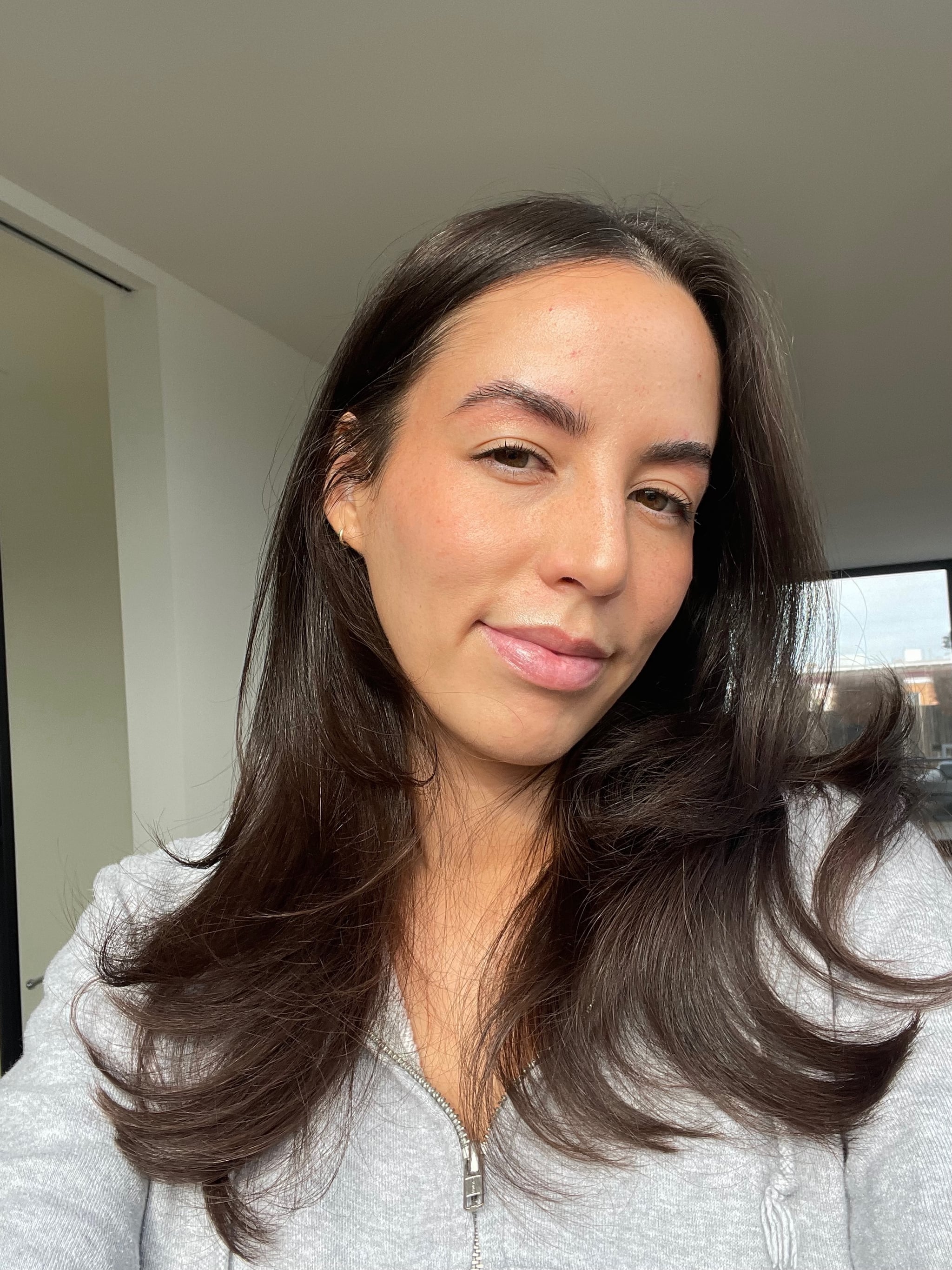 Coming in at $10, this product is definitely on the affordable side. While you don't get a ton of product, a little goes a long way, so I can definitely see this product lasting me a long time.
The bottom line? I think the Soft Focus Glow is a great alternative to other more expensive complexion enhancers that are currently on the market. It would be great for anyone who is looking to add a little glow to their complexion without looking too overdone or too glittery. It's an extremely versatile product, and you can't beat that price. It is definitely a product that I will reach for when I'm going for a "no-makeup, makeup" look, and I'm excited to continue testing out all the other ways it can be worn.
Rating:

Image Source: POPSUGAR Photography / Renee Rodriguez