As POPSUGAR editors, we independently select and write about stuff we love and think you'll like too. If you buy a product we have recommended, we may receive affiliate commission, which in turn supports our work.
NARS Cosmetics newest palette is a galactic explosion of color.
Inside the new NARS Ignited palette ($59) you'll find a spread of matte neutrals (including Hammamet I, Paul de Sophia, Noumea), metallics (like St. Paul de Vence and Supernova) and shifting shimmers (like Light Up, Ignited, Atomic, In Heat, Fired Up, Fuse, Pointe Noir). As a whole, the palette skews warmer; and with the buttery, buildable formulas with extreme color payoff, you can create an array of vibrant, cosmic looks.
We swatched the 12-pan palette for Swatch With Us, our weekly Instagram Series. Read on for an up-close look at all of the shades, launching Nov. 28 exclusively on Sephora's mobile app.
NARS Ignited Eyeshadow Palette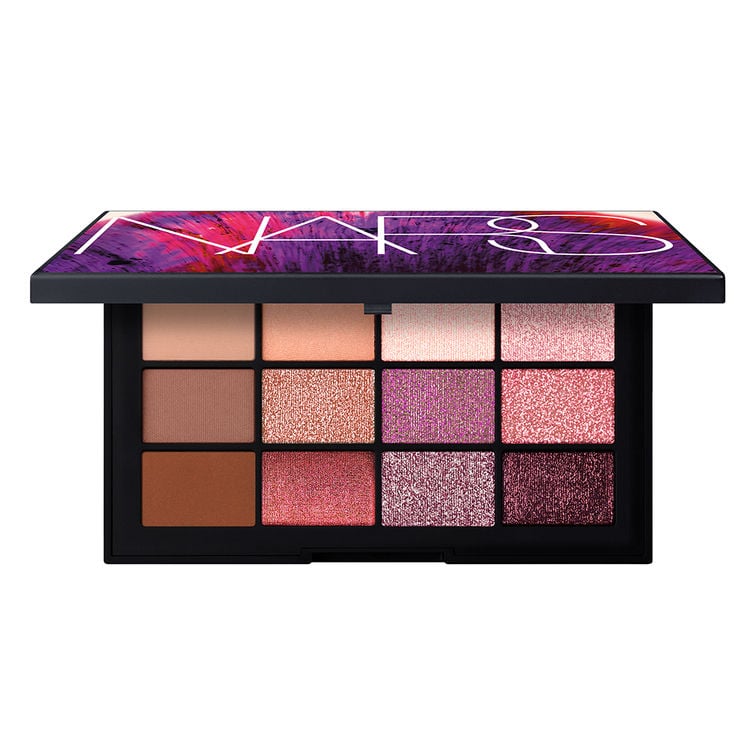 NARS Ignited Eyeshadow Palette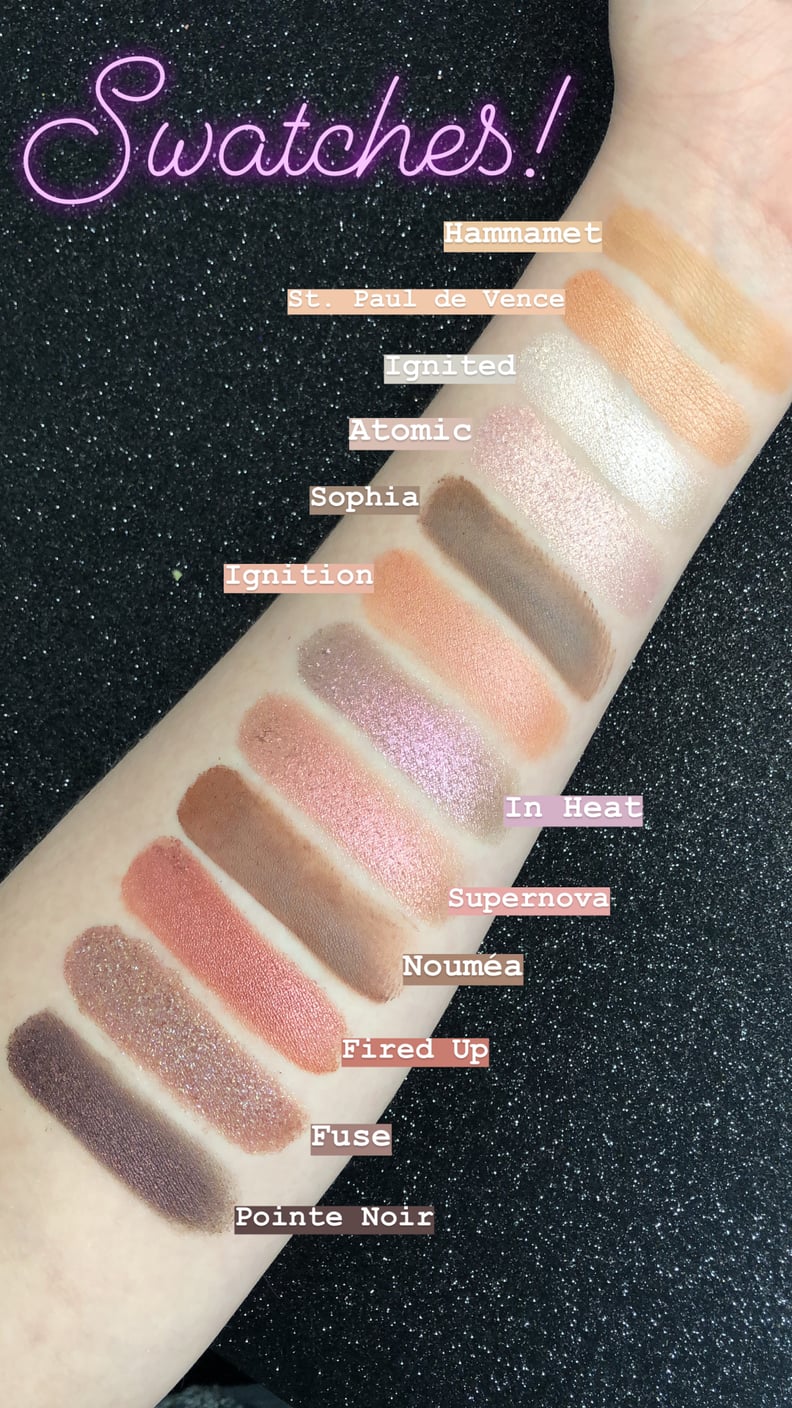 NARS Ignited Eyeshadow Palette Swatches
NARS Ignited Eyeshadow Palette ($59) shades (from elbow to wrist): Pointe Noir, Fuse, Fired Up, Noumea, Supernova, In Heat, Ignition, Sophia, Atomic, Ignited, St. Paul de Vence, Hammamet.