Ole Henriksen Banana Bright+ Vitamin CC Stick Review
I Said Goodbye to My Undereye Circles Thanks to This 1 Product
As POPSUGAR editors, we independently select and write about stuff we love and think you'll like too. If you buy a product we have recommended, we may receive affiliate commission, which in turn supports our work.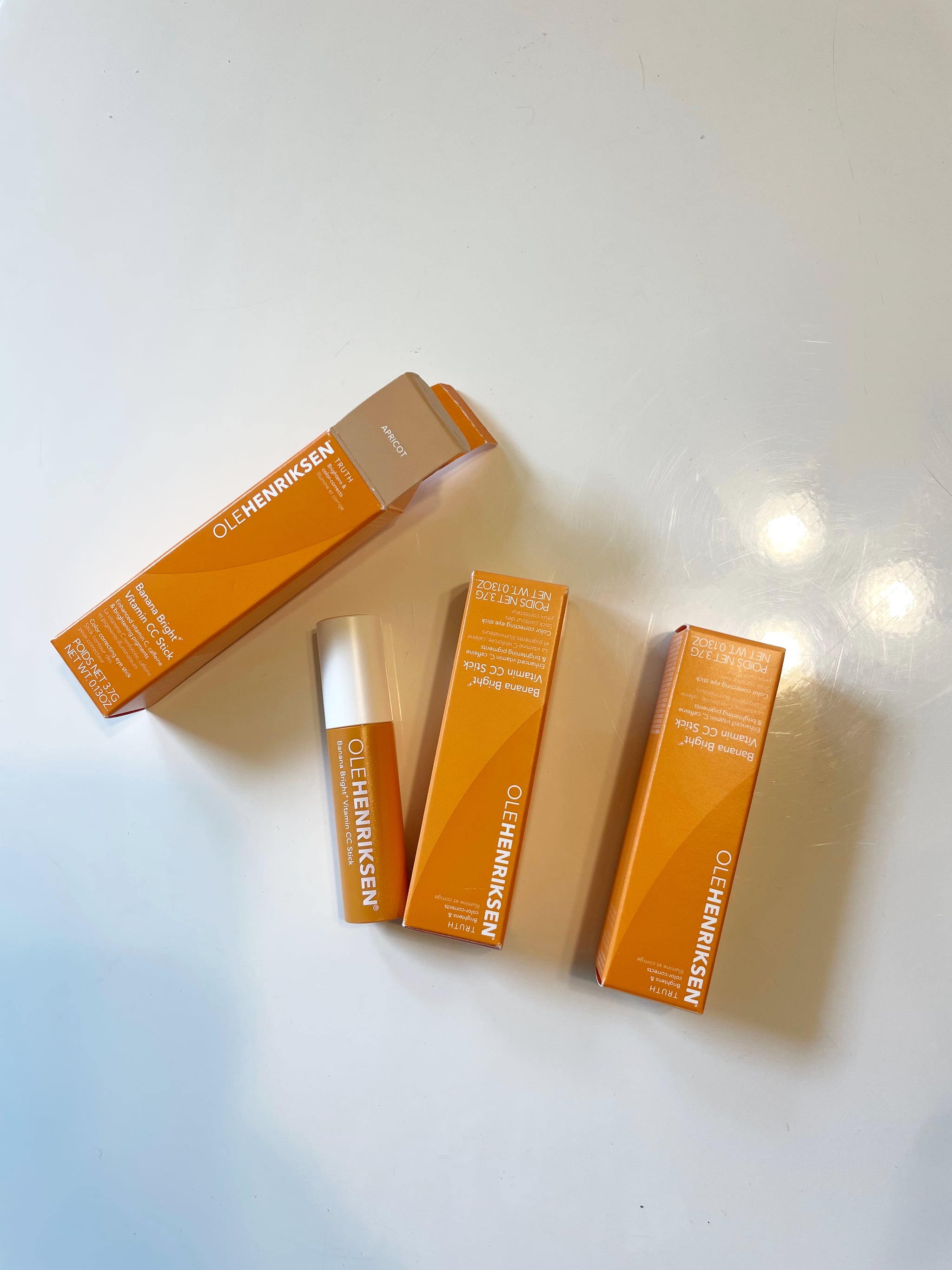 Ole Henriksen just launched the Banana Bright+ Vitamin CC Stick.
The product comes in three shades: Banana, Pumpkin, and Apricot.
The sticks are meant to be worn on their own to improve circles under the eyes or to be layered with concealer.
I'm 32 years old and I'm tired. I pretty much constantly feel like I could lie down and take a short nap for approximately eight to 10 hours — and my skin sometimes shows it. I recently started noticing dark circles under my eyes for the first time in my life, and I've spent the last few months searching for the best way to cover them up. I've tried different eye creams and a number of popular concealers, but I didn't fall in love with anything until I tried the Ole Henriksen Banana Bright+ Vitamin CC Stick ($34).
This brand-new product is designed to brighten under the eyes and color-correct dark circles. "The launch of the new Banana Bright+ Vitamin CC Sticks has been in the works for a while, and we're so excited to finally introduce it to the public," Ole Henriksen, the founder of the brand, tells POPSUGAR. "We've seen consumers continue to love our Banana Bright+ Eye Crème for its multitude of benefits, such as instant transformation and light color correction, and felt compelled to expand further into the color-correcting category with the launch of the new Banana Bright+ Vitamin CC Sticks. Not only does it invigorate undereyes with caffeine, leverage light-reflecting Banana Bright pigments, and prep skin for concealer application, but the sustainably packaged stick formula allows for ease of application and makes for seamless touch-ups on the go."
About the Ole Henriksen Banana Bright+ Vitamin CC Stick
The Ole Henriksen Banana Bright+ Vitamin CC Sticks come in three shades: Banana, which is best for purple dark circles; Apricot for blue/purple dark circles; and Pumpkin, which is best for blue dark circles.
The product is designed to be worn on its own or layered with concealer.
Formulated with caffeine to depuff the eye area, antioxidant-rich vitamin C and vitamin E to condition and soothe, and light-reflecting pigments to illuminate.
It's ophthalmologist and dermatologist tested and suitable for contact-lens wearers.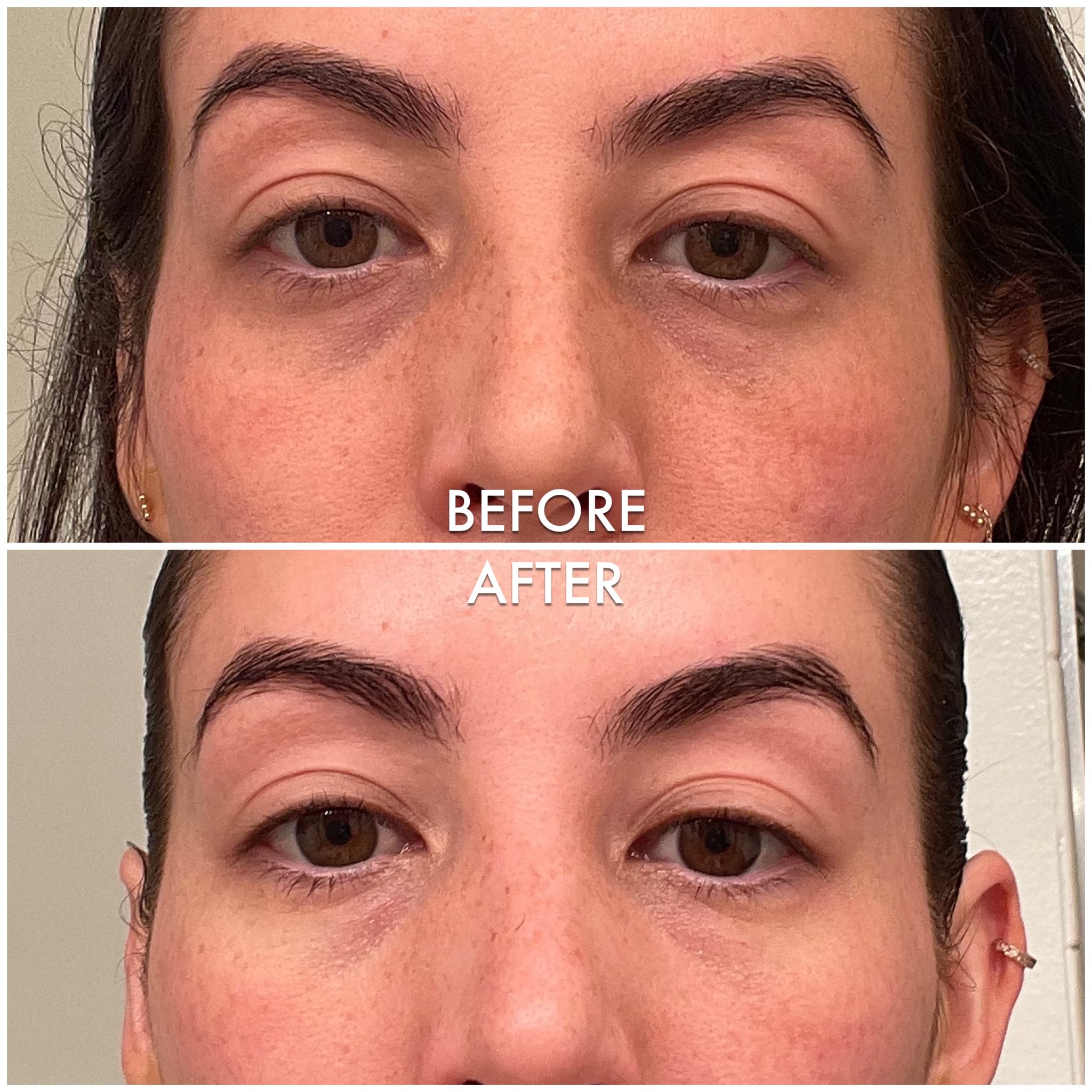 How to Use the Ole Henriksen Banana Bright+ Vitamin CC Stick
One of the things that sold me on the Banana Bright+ Vitamin CC Stick fairly quickly was how versatile it is. The brand says the product can be used on its own or under or over makeup. It can also be used as an all-over dark-spot corrector anywhere on the face or body and can even be combined with the brand's Banana Bright+ Eye Crème for more brightness under the eye.
I've recently started struggling with dark circles, and I've found that on no-makeup days this product is the perfect addition to my routine because it brightens my undereye area in just a few swipes. I apply the product directly to my skin and blend it with either my finger or a damp beauty sponge, tapping it gently until it looks seamless.
On the days when I'm really lacking in sleep, I apply the product underneath concealer and it helps cancel out any darkness. It doesn't make my concealer pill, and in my opinion actually helps my makeup stay on my face longer — kind of like a primer.
Although I have gotten the most use out of this product for dark circles and underneath my eyes, I recently have had a few run-ins with, well, hickeys. (I guess that's what happens when you're 32 and back on the market for the first time in eight years.) I recently tested a bunch of concealers trying to find the best options for covering them up and actually learned that I could use these sticks to help color-correct the area.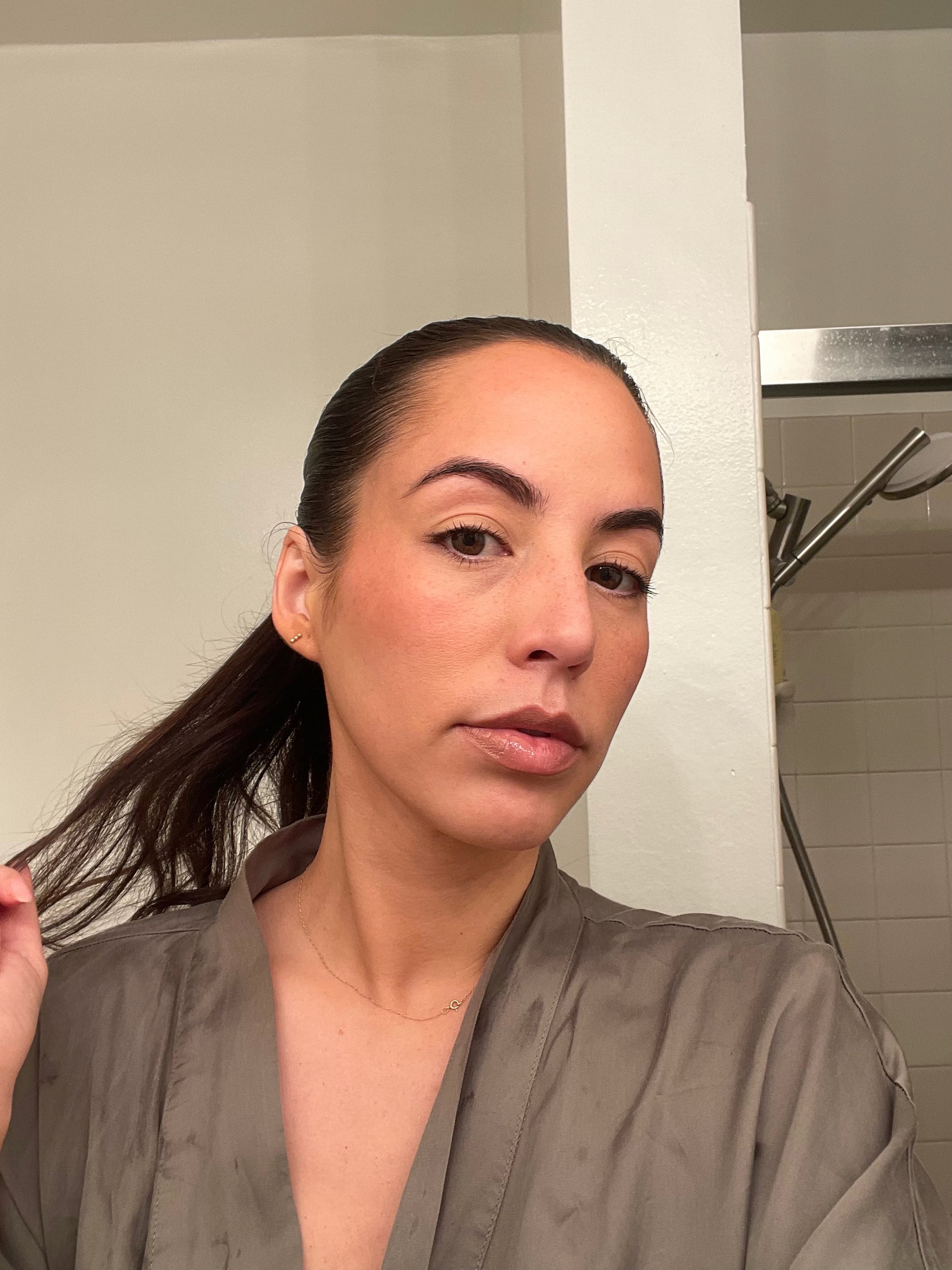 What I Like About the Ole Henriksen Banana Bright+ Vitamin CC Stick
I'm a no-makeup makeup girl at heart, and concealer has always been a product I struggle with. I find that it typically creases underneath my eye and settles in my wrinkles — even if I prep well and bake it. I hadn't found a product that worked well on my "less is more" days until I tried this stick. When I wear it on its own, it doesn't look like I have makeup on, but it adds a little something to my skin by brightening my undereye area.
I've also found that when I use this stick underneath concealer, it helps my makeup last longer and keeps it from creasing. It layers seamlessly underneath the rest of my base makeup, and I've actually started using it as a primer for my concealer as well.
Plus, I've been using it for almost a month now, and I've started to notice a difference in my undereye brightness. My dark circles seem to be getting lighter, albeit slowly. I'm genuinely excited to continue using this product to see if I can banish my dark circles once and for all.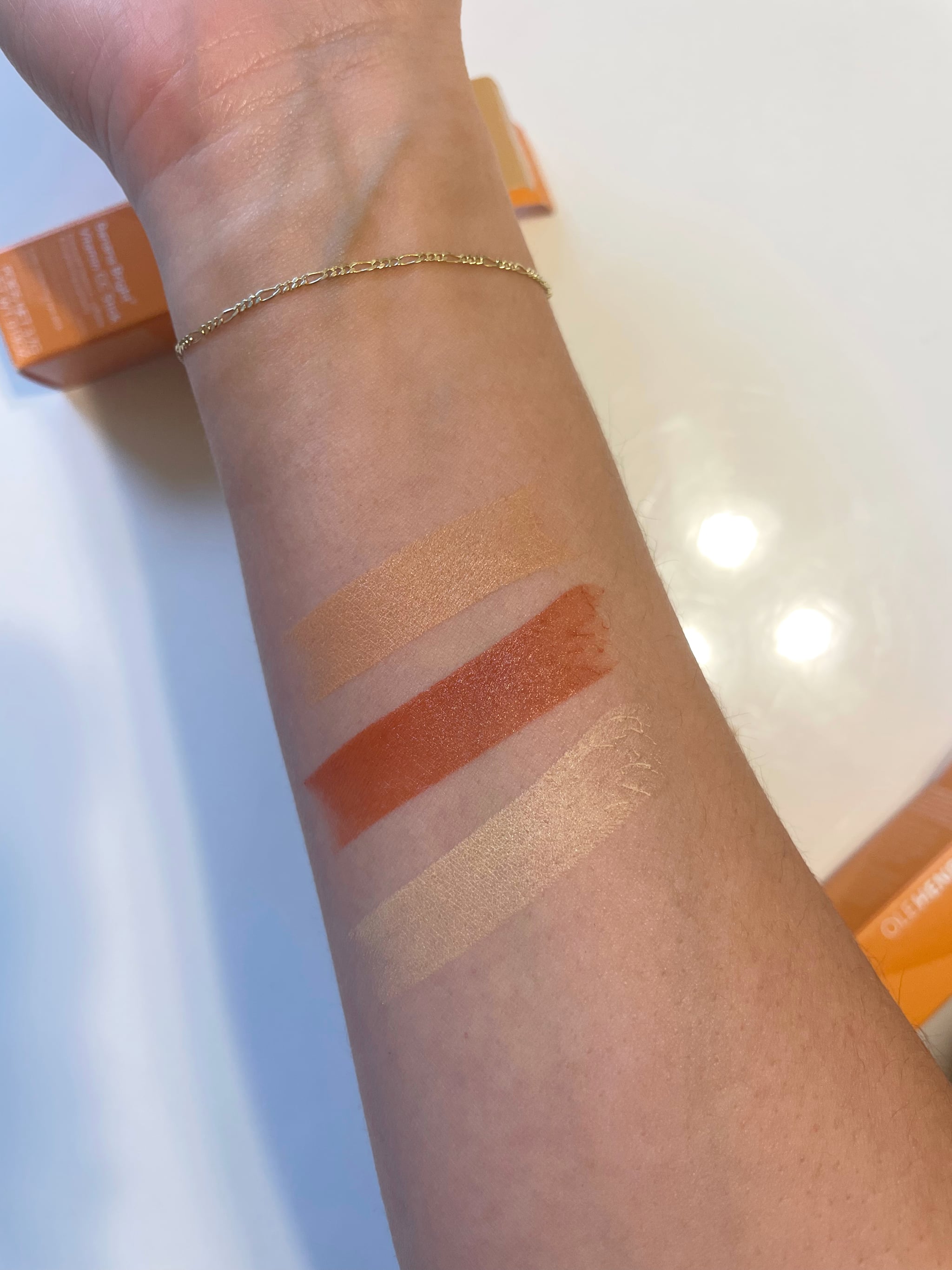 What to Consider Before Trying the Ole Henriksen Banana Bright+ Vitamin CC Stick
There are three different shades available, and each one is formulated for specific colors. Prior to purchasing, I would make sure to look closely at your undereye area and figure out the best shade for you. I typically use the shade Banana for my undereye area either with or without concealer, and I use Apricot or Pumpkin for other areas of my body prior to layering concealer on top.
Where Is the Ole Henriksen Banana Bright+ Vitamin CC Stick Available?
The Ole Henriksen Banana Bright+ Vitamin CC Stick is currently available at Sephora.com and the Ole Henriksen website.
Rating:
Image Source: POPSUGAR Photography / Renee Rodriguez