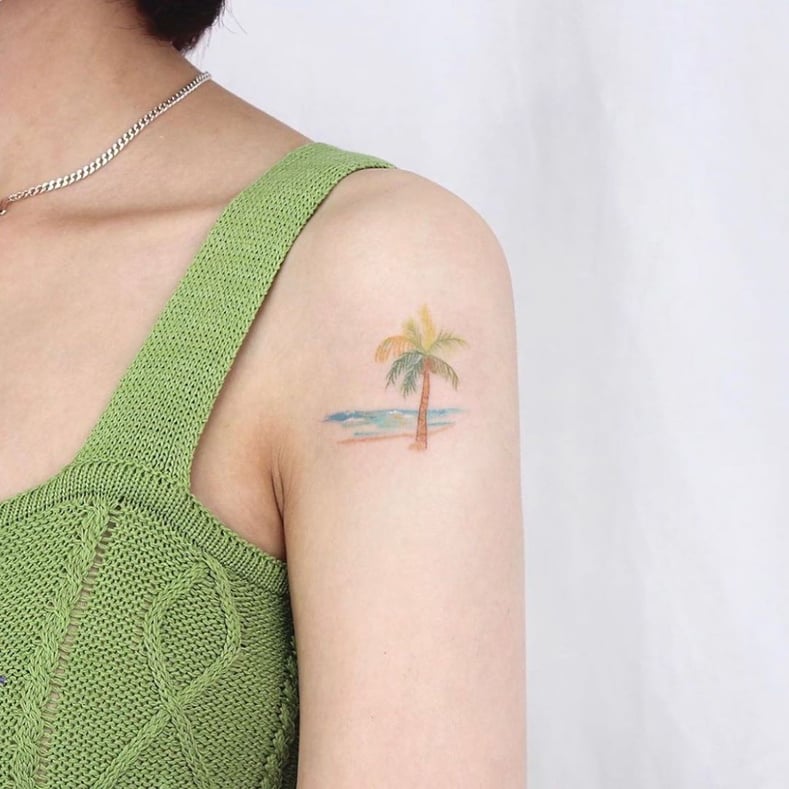 There are very few tattoo designs that are as universally coveted as a tropical palm tree. They're extremely versatile and lend themselves equally to a small minimalist design as they do to a whimsical watercolor-style tattoo, or even an all-out creation that dominates an entire limb. Basically, there's a palm tree tattoo for every taste, whether you prefer simple tattoos or are in the market for a real showstopper.
We think palm trees are oddly calming, regardless of the season or the tattoo style you opt for, and, conveniently, they're also a great option for couples and best friends who're looking for the perfect design for matching tattoos. Our personal favorites are those styles that mix minimalist line drawings with pops of color that help to add an individual flair to the tattoo.
Keep on scrolling to see a bunch of examples of palm tree tattoos that will bring a little slice of tropical island life to your every day.