Wedding Hair Tips For Men
Make Your Groom Look Like His Most Dapper Self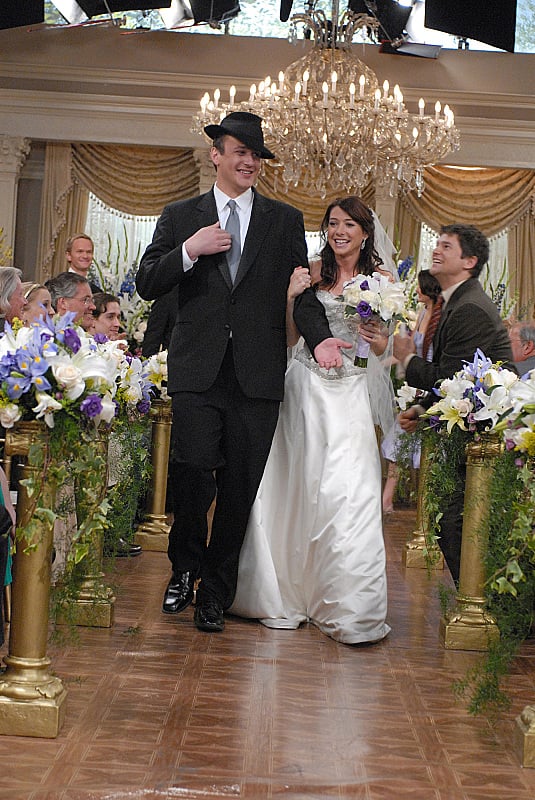 1
Wedding Hair Tips For Grooms
POPSUGAR: Brides are supposed to get their last cut a few weeks before the wedding. What about guys? 
Jason Schneidman: It depends on his haircut, but in general, guys should get their hair cut about one week before (unless you rock a buzz cut), and then get their neck trimmed if they need. A week gives you time to adjust to your cut and go back to the barber if it isn't perfect.
PS: Should men consider any special hair products for the big day? Anything to avoid? 
JS: Most importantly, I tell my guys to wash hair with a fortifying shampoo the night before so it'll be clean but will have that lived-in volume the next morning. I really like the Dove Men+Care Aqua Impact shampoo ($5) since it's proven to make hair 3X stronger and give your hair the moisture it needs. It's also got a great scent to keep you fresh through all of the activities!
In terms of styling, I recommend my clients stick with their tried-and-true basics on their wedding day and avoid trying something crazy and new. You don't want to realize last minute that something doesn't react with your hair well, and you especially don't want to look back at your pictures and say, "What was I thinking?" Guys should consider using matte pastes because they can create very handsome, traditional, timeless looks and they also look good on camera.
PS: If a guy has longer hair (à la Jared Leto), are there tips on looking coiffed but still cool? 
JS: You're asking the right guy! I've been sporting my long hair for forever and still do. I've definitely been noticing more guys rocking it like Jared Leto; so for guys with longer hair, I recommend trying the man-bun to look coiffed but still cool — I did on my own wedding day! I know Jared likes to rock it sleek and pulled tight and low (to get this look, use a brush to untangle hair and then comb through to make it sleek), but you can also rock it a little looser, messier, and sitting high.