Rep. Ayanna Pressley Wants Wigs to Be Covered by Medicare
Rep. Ayanna Pressley Is Sponsoring a Bill Requiring Medicare to Pay For the Wigs of Hair-Loss Patients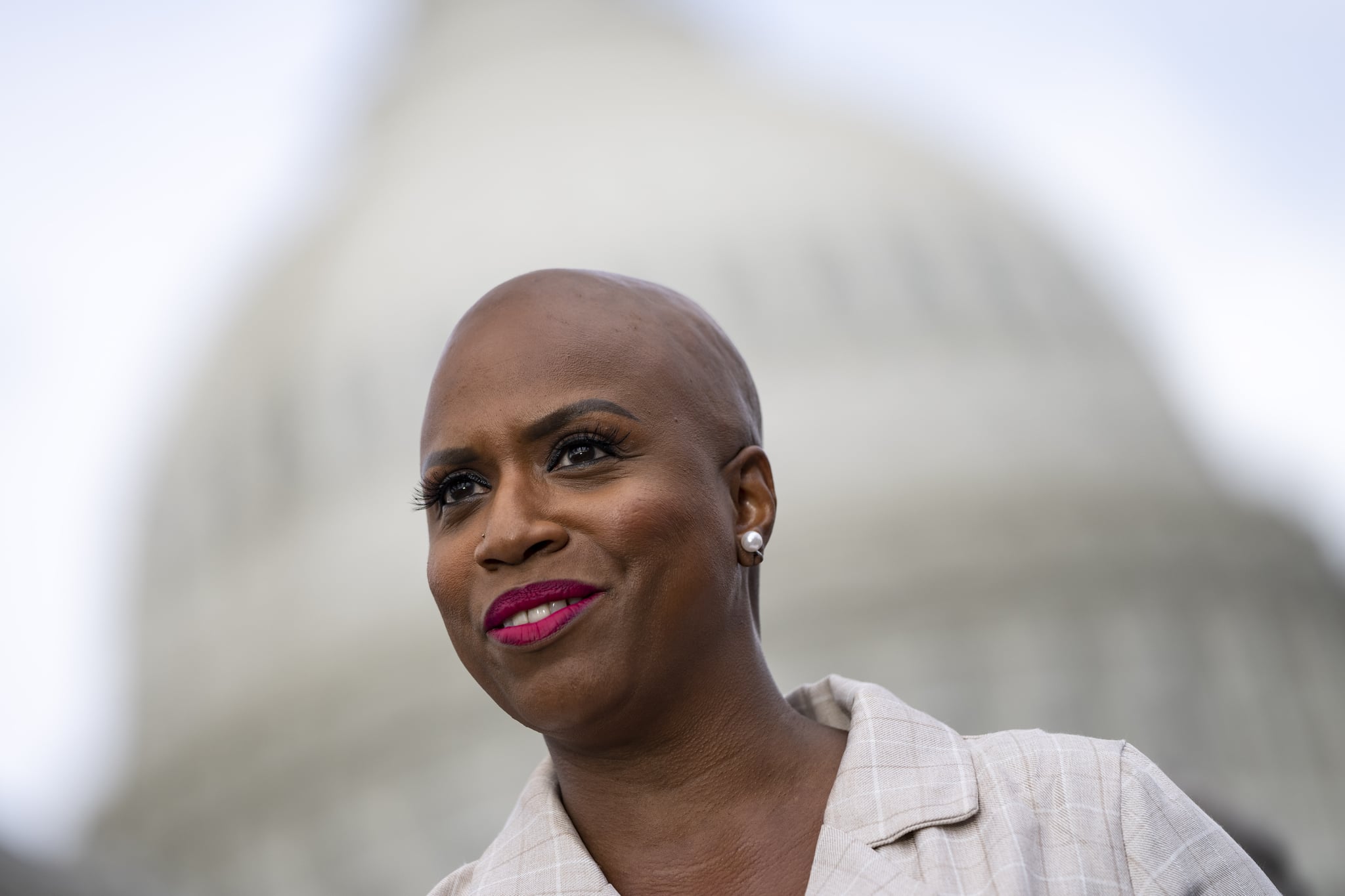 Rep. Ayanna Pressley is using her experience living with alopecia, an autoimmune form of hair loss that occurs when the immune system attacks the hair follicles, to inform a bill that she recently reintroduced to Congress.
The Massachusetts congresswoman is currently working on a bill that, if passed, will require Medicare to pay for wigs for those also affected by alopecia and/or experiencing hair loss due to medical treatments and disease. The bill, known as the Wigs as Durable Medical Equipment Act, was first introduced in 2018 by Rep. James McGovern, who, after meeting with the owner of a women's healthcare boutique, wanted to highlight how costly wigs can be for those who need them.
"Wigs can cost thousands of dollars, and despite the enormous and clear benefits they provide, they are not currently covered by programs like Medicare," Rep. McGovern said in a statement. He introduced the original bill before Rep. Pressley took office, and given her recent revelations about her personal hair journey, recently decided to team up with her for its reintroduction.
"Since I first revealed my alopecia diagnosis, I've been intentional about creating space and creating community for those of us who have medical conditions that impact our hair — and this bill is a continuation of those efforts," Rep. Pressley said in a statement. "Every person living with alopecia, battling cancer, or facing another medical condition that leads to hair loss should be able to access wigs and other head coverings. Our bill is responsive and sends a powerful message to these communities: we see you, you belong, and you deserve to be treated with dignity and respect."
Rep. Pressley opened up about her alopecia diagnosis last year in an interview with The Root, subsequently revealing that the condition has left her completely bald. Her decision to speak more openly about her condition was influenced by the dozens of women of color who reached out to her about what was once known as her signature hairstyle, Senegalese twists.
"My twists have become such a synonymous and a conflated part of not only my personal identity and how I show up in the world, but my political brand," she said. "And that's why I think it's important that I'm transparent about this new normal and living with alopecia."
Nearly 7 million Americans are affected by alopecia, many of whom are reliant on wigs to look and feel confident. Many private insurance plans may cover the cost of wigs for people with alopecia and others undergoing hair-loss-causing treatments, but Medicare does not. You can check out the full text of Rep. Pressley and Rep. McGovern's bill here.
Image Source: Getty / Drew Angerer