Rihanna's Hairstylist Breaks Down Her Best Braids of All Time
Rihanna has been making waves in the beauty industry for two decades.
Aside from her wildly beloved cosmetics brand Fenty Beauty, she is also known to experiment with different hairstyles.
Keep scrolling to see Rihanna's best braided looks over the years.
Maybe you also fell in love with Rihanna's style for the very first time during the music video for "Pon de Replay" (because who could forget that end-credit dance montage from "Bring It On: All or Nothing"?). In the 17 years since her debut single dropped, her look has evolved and grown into icon status — and we don't use that word lightly. Rihanna has pulled off everything from layered bangs to a MySpace-era striped dye job and even an edgy mullet, but there's one style that has us screenshotting time and time again: Rihanna in braids.
"Her focus, intelligence, beauty, strength, and sex appeal are intensified when she wears one of my custom braided styles," says Naphia White, a Brooklyn-based hairstylist who has worked with the star for more than a decade. "Rihanna is 100 percent involved with the design of her hair and her overall vibe. It's a collaboration. We work together, creating fresh new hairstyles that are displayed to the world."
"Fresh" and "new" are definitely words we'd use to describe the braided hairstyles Rihanna has worn throughout her career. They are sculptural and one-of-a-kind and work for every occasion. She's worn knotless box braids, cornrows, and braided updos both on the red carpet and in her daily street style. She even stepped out in showstopping braids when she was recently declared a national hero by the Barbadian government (but more on that later).
Between her fashion collection Savage x Fenty, her hugely popular Fenty Beauty, and its upcoming expansion to hair care, Rihanna is busy, which is where White comes in.
"Our braided styles absolutely take a long time," she says. "They are very meticulous, but because of my experience of over 20 years in the industry, I have perfected my application and am rather fast." As for how they spend those long braid hours? "Together, we are very precise and detail oriented. She pays close attention while I am creating a style."
Keep scrolling to see some of our favorite Rihanna braids over the years, plus a few insights from White about what went into creating each look.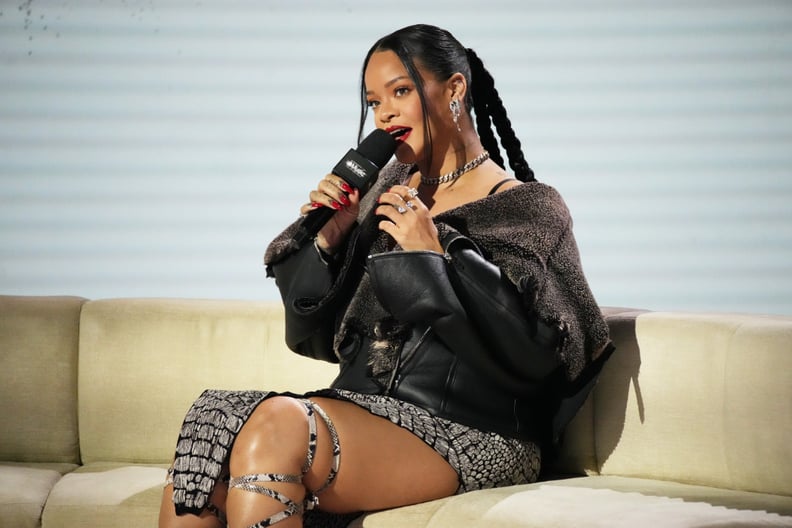 Rihanna's Double Ponytail Braids
Ahead of her 2023 Super Bowl halftime performance, Rihanna attended a press conference and talked all things music, wellness, and motherhood. While her matching red lipstick and nails offered a pop of color against her black and white outfit, we couldn't take our eyes off her 2000s-inspired ponytail, which was sectioned off into two long braids.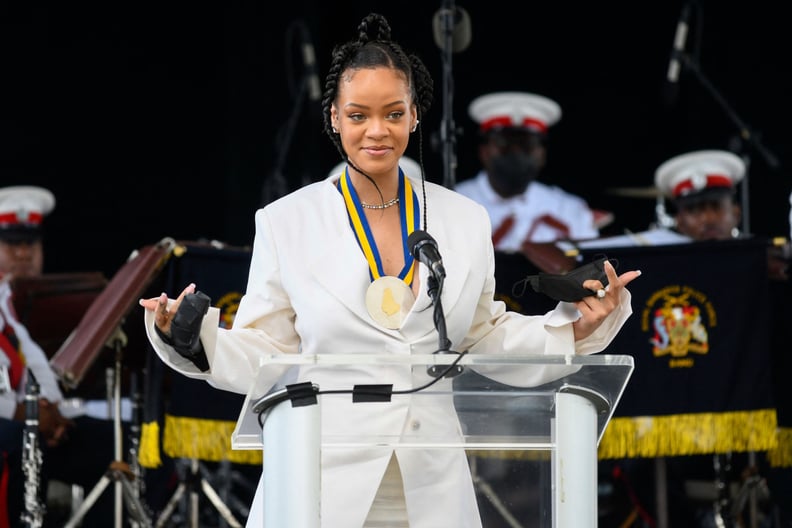 Rihanna's Goddess Braids
In November 2021, the singer and entrepreneur was declared a National Hero by her homeland, Barbados. During the Pride of Nationhood ceremony on Nov. 29, Rihanna debuted this sculptural braided updo created by White, who styled her hair into several goddess braids and pinned them up to create a look just as monumental as her new title, The Right Excellent.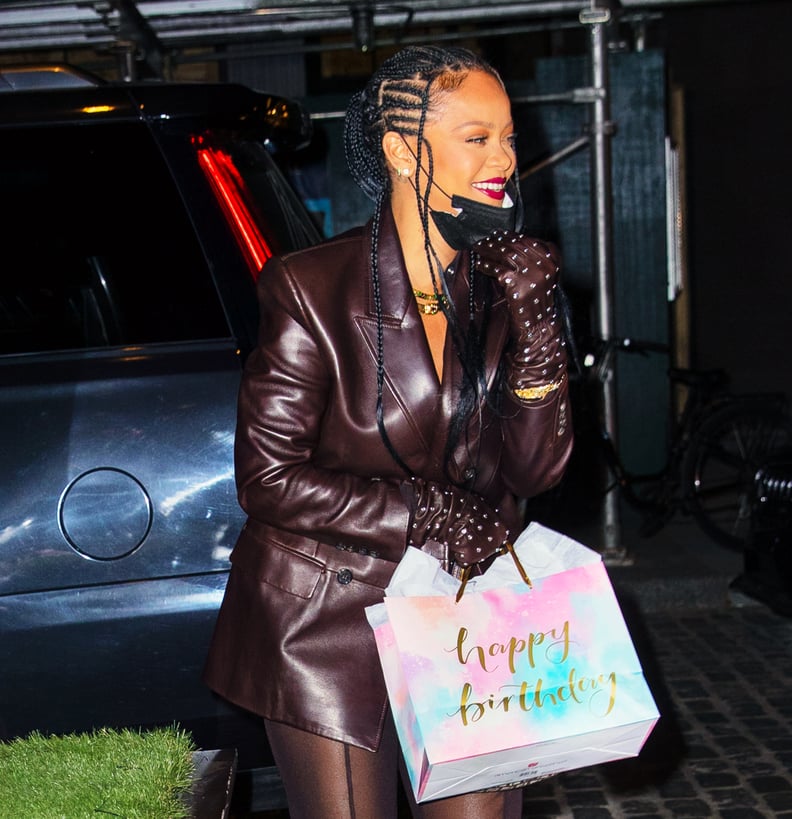 Rihanna's Cornrow Ponytail
Last spring, Rihanna stepped out for a birthday party with an elevated take on the everyday ponytail, featuring intricate cornrow braids. Ever on trend, she even left out two face-framing pieces for a true '90s vibe.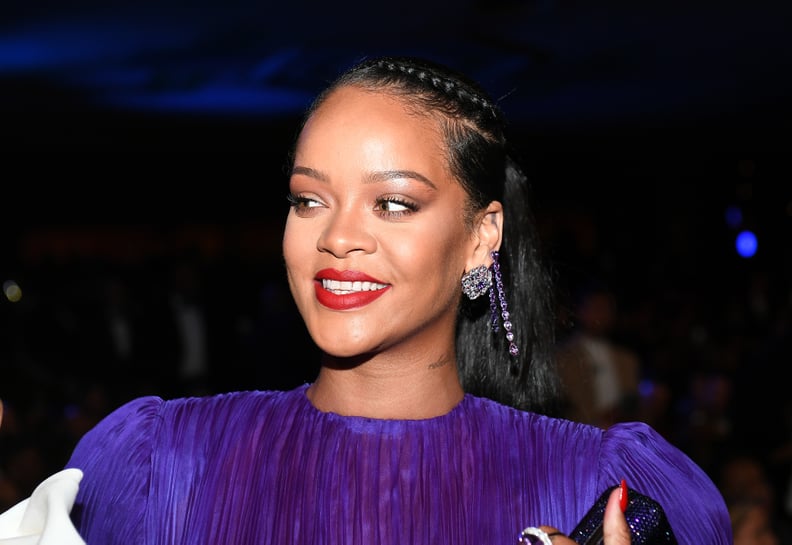 Rihanna's Accent Braid
For the 2020 NAACP Image Awards presented by BET, Rihanna stepped out wearing a ponytail detail with a deeper intention. "Braids are a reflection of our ancestry, of the beautiful strong women and men that paved a way forward," White says. "We wanted to make sure we displayed that energy here. I adore the braided half-moon-shape patterns that complement the smooth and sleek ponytail."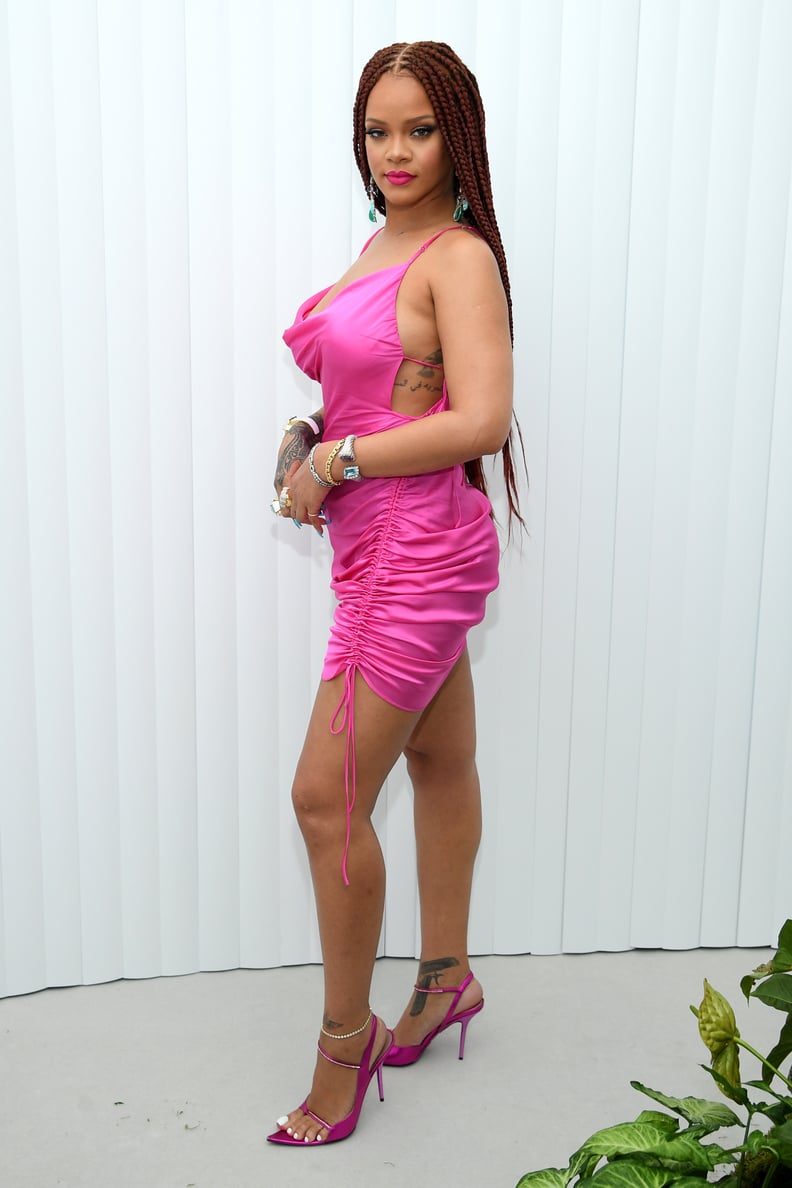 Rihanna's Knotless Box Braids
In 2019, during a Fenty pop-up at Webster, Rihanna paired her knotless box braids with a monochromatic fuchsia lip and dress. Not only is the style a painless alternative for anyone looking to wear box braids without the extra scalp tension, but the star also took the look up a notch by dyeing her braids a deep red shade.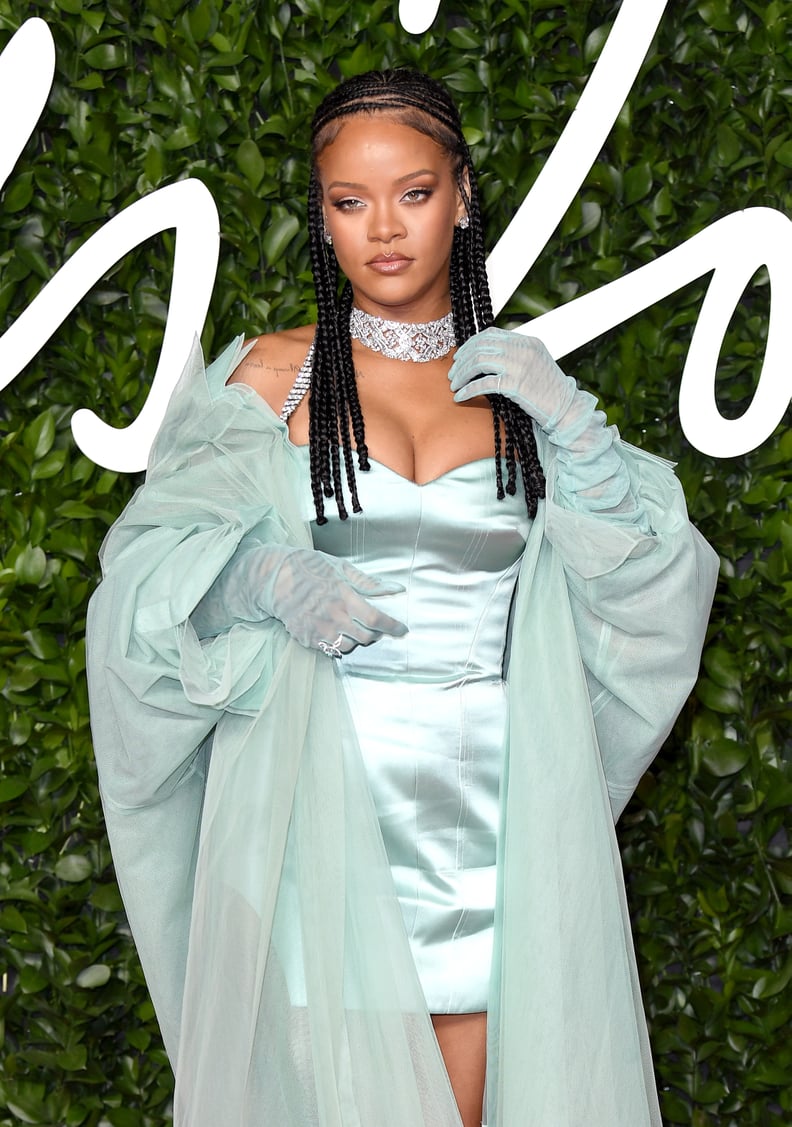 Rihanna's Fulani Braids
Rihanna attended the 2019 Fashion Awards with a braided hairstyle full of rich history. "The Fulani tribe from Africa are a beautiful people, and their way of life was the inspiration for this look," White says. "I wanted to display a symbol of strength and wisdom."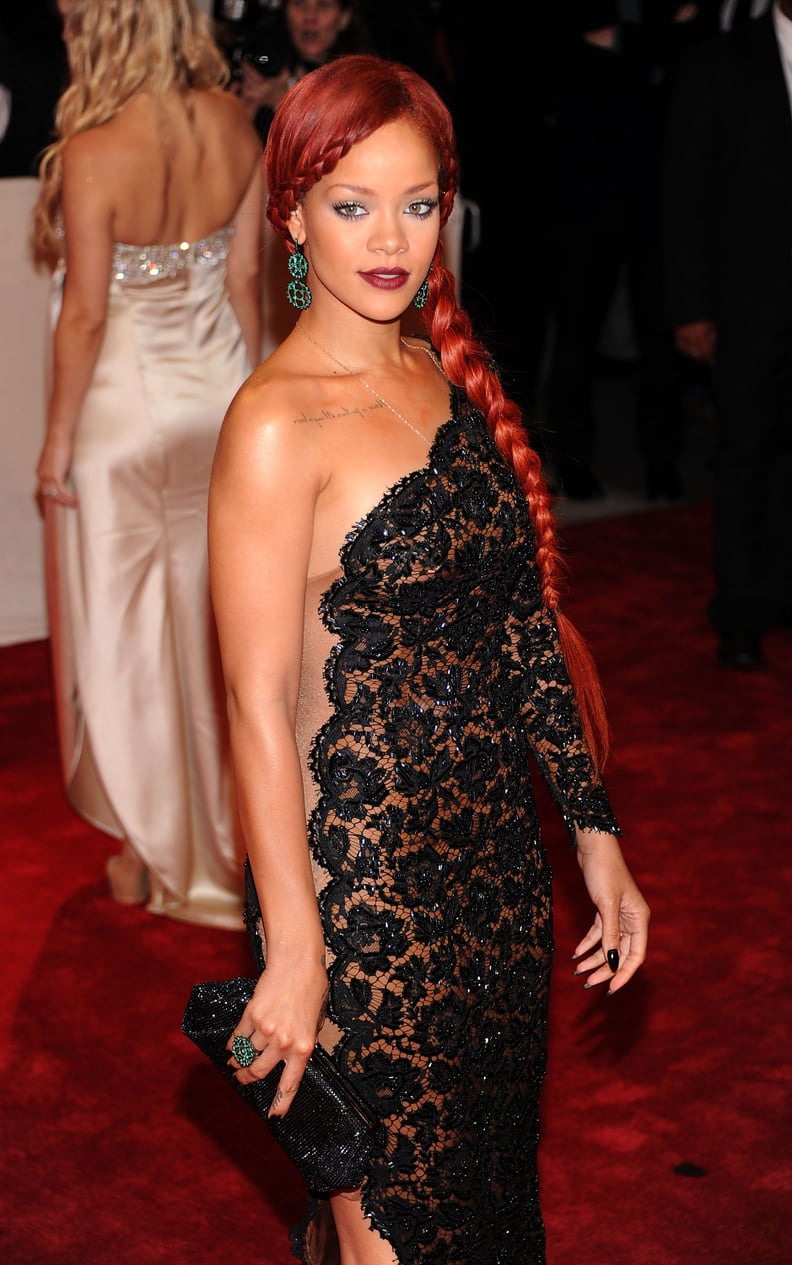 Rihanna's Waterfall French Braid
Rihanna has been a Met Gala style staple for more than a decade — the memes surrounding this moment speak for themselves — and this multifaceted french braid at the 2011 event is no exception.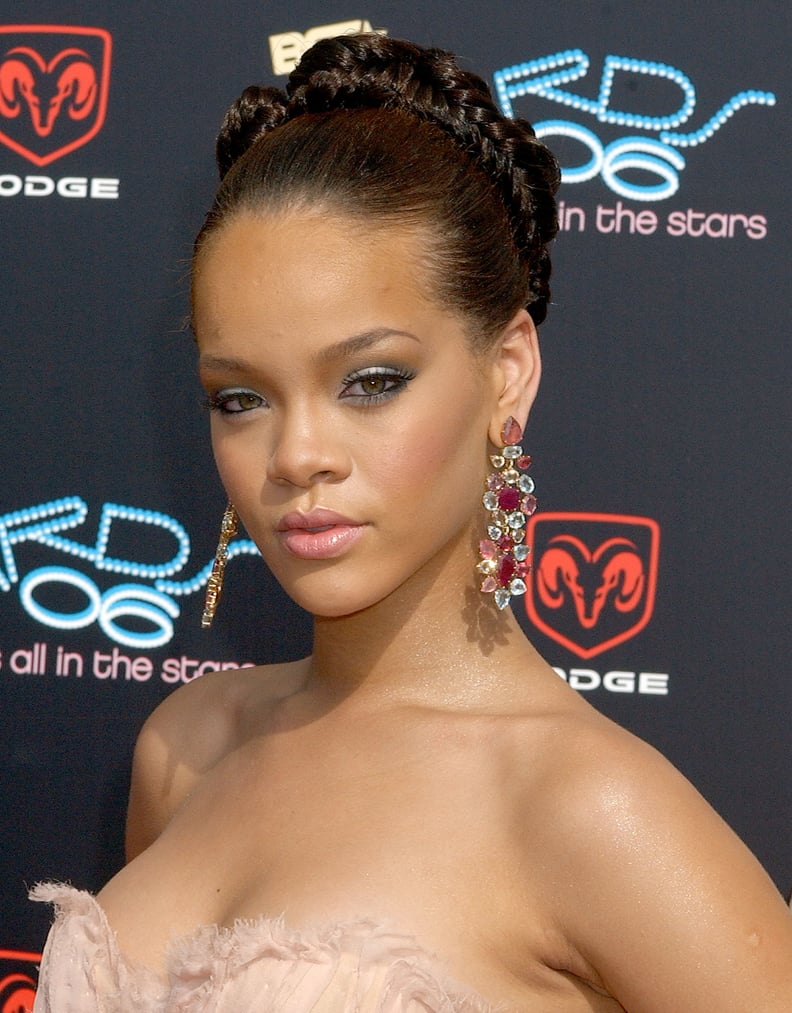 Rihanna's Fishtail Crown
For the sixth annual BET Awards in 2006, Rihanna wore a fishtail braided crown that paired perfectly with the sweetheart neckline and statement earrings to create a regal look worthy of a royal.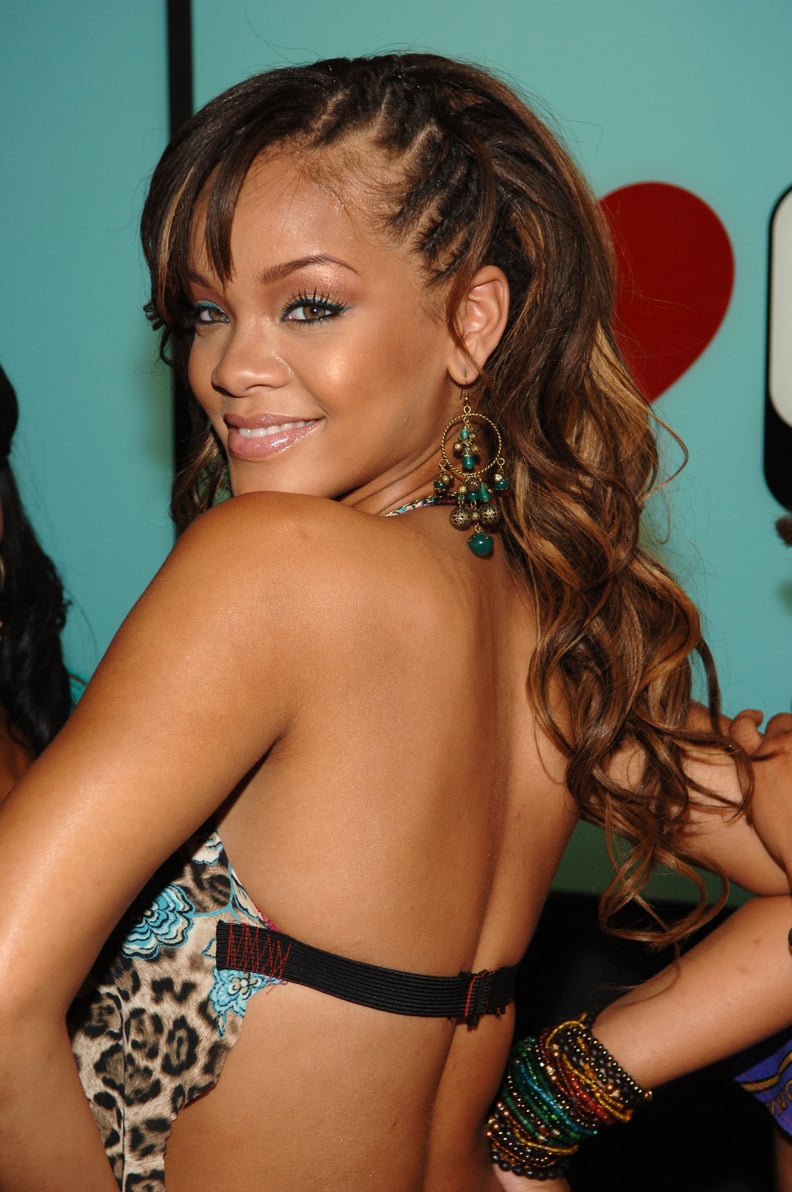 Rihanna's Side-Swept Cornrows
While Rihanna was still (relatively) up and coming in 2005, she stood out from the crowd with this side-swept hairstyle and cornrow accent.