Rihanna's Makeup Artist on Her Super Bowl Preparation
The $9 Product Rihanna's Makeup Artist Is Bringing to the Super Bowl
As POPSUGAR editors, we independently select and write about stuff we love and think you'll like too. If you buy a product we have recommended, we may receive affiliate commission, which in turn supports our work.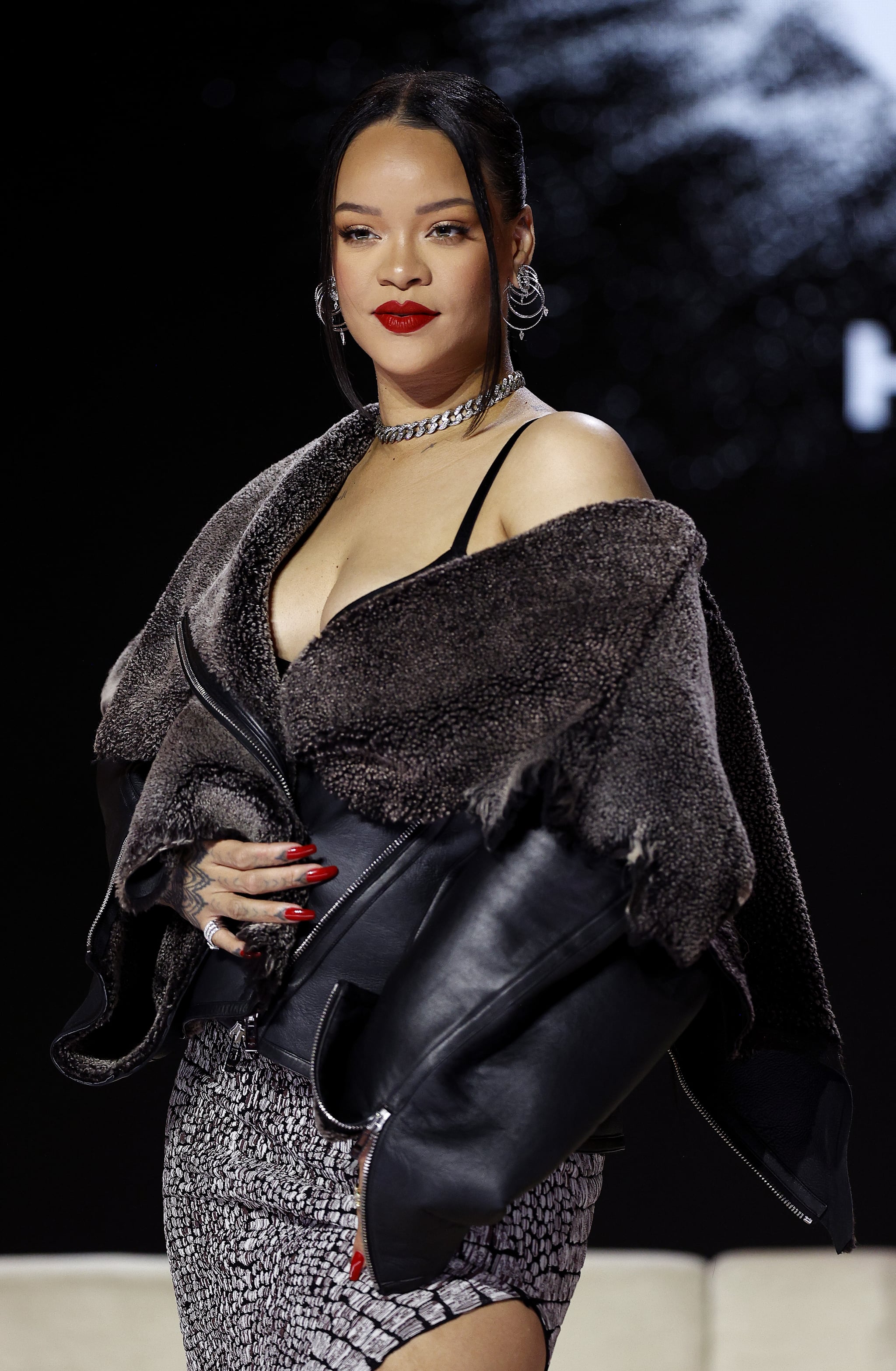 Image Source: Getty / Mike Lawrie / Staff
Unless you've been living under a rock, you may have heard that after a years-long hiatus, Rihanna is having a concert this weekend — and you'll probably see a few football players on the screen at some point as well. She has been chosen to perform at the Super Bowl halftime show this Sunday, Feb. 12, and whether you are a card-carrying member of the navy or just miss the star's powerhouse performances, this is one of the most highly anticipated halftime shows in years.
Seemingly any time Rihanna leaves the house, she lands on a best dressed list or street style mood board, and with the evolution of her makeup and skin-care lines, Fenty Beauty and Fenty Skin, fanfare over her makeup and hair looks have started to follow suit. Of course, because Rihanna is one of the most famous women on the planet, the creation of said looks comes with a little help from her talented glam team — and that includes the singer's longtime makeup artist, Priscilla Ono.
Ahead of Sunday's big performance, POPSUGAR sat down with Ono to discuss everything from the nonnegotiable products she's bringing with her to the Super Bowl to Rihanna's beauty philosophy and more. Keep reading to get game-day ready.
How Rihanna Is Prepping For the Super Bowl
"Preparation for the Super Bowl is definitely a collaborative project," Ono tells POPSUGAR. "We're [working] with stage, lighting, and choreography. Then, once wardrobe is finalized, that's when glam comes in."
While, during our chat, Ono was in the thick of preparations and had to keep a few details close to the chest, she did say she had a theme in mind for the performance that you can expect to see. "Right now, my mentality is 'iconic.' I don't want to do anything trendy or makeup that can be easily tied to any specific era. I want something that is going to look good yet timeless."
"Right now, my mentality is 'iconic.' . . . [Rihanna] has never really been into trends."
"Iconic" is easily one of the words that can be used to describe Rihanna, especially regarding her philosophy about beauty. "[Rihanna] has never really been into trends," Ono says. "She never wears the same makeup look twice, and she's always open to trying anything new and different." Even since becoming a mother, Ono says, Rihanna remains the same cool, creative person who everyone has come to know and love, and they plan to continue tapping into that energy going into her performance on Sunday.
The Products Rihanna Will Be Wearing For the Halftime Show
Ono shared the products in her kit that are nonnegotiable for a show as massive as the Super Bowl, and whether you are a performer or just want to step up your beauty game, it's time to take out your notepad. "I always make sure that I have a really good touch-up powder," Ono says. "I need a powder that's not going to look cakey on the skin, take away oil, and be blurring. My go-to is always the Fenty Beauty Invisimatte Setting + Blotting Powder ($34). It's like a filter without any actual filters."
The second item has nothing to do with makeup but is another that Ono says is imperative. "I have to have my Secret Weightless Dry Spray ($9). This is always in my set bag. I use it, my assistants use it, people on the team use it — I've even had clients who've needed deodorant, and it's perfect because it's easy to share due to the fact that it's a spray and not a traditional roll-on formula," she says. "It also doesn't have any wax or alcohol in it, so it doesn't leave any white marks on clothes, which is a huge no for clients, especially the performers." Not only is this deodorant easy to travel with, but Ono says it also smells great. Her favorite scent is the White Peach and Argan Oil, which she says always gets mistaken for perfume.
While we're all anticipating the big show on Sunday, you can rest assured knowing the magic that Rihanna and Ono are known for creating will be front and center on stage. Until then, channel your inner "bad gal" by taking out your favorite Fenty Beauty products and perfecting your Super Bowl watch-party makeup. (Don't worry, the brand created a special game-day collection to help make it easy.)