POPSUGAR Photography | Anvita Reddy
POPSUGAR Photography | Anvita Reddy
As POPSUGAR editors, we independently select and write about stuff we love and think you'll like too. If you buy a product we have recommended, we may receive affiliate commission, which in turn supports our work.
If there is one skin-care product I love more than sunscreen, it's vitamin C. It's an ingredient that can pretty much do it all, from diminishing dark spots and reducing hyperpigmentation to preventing aging concerns like fine lines and wrinkles. I have been searching high and low for the best vitamin C serums on the market, whether they are powerful and potent or simple and gentle. However, I have never tried or even heard of a vitamin C serum that incorporates CBD. When I came across Saint Jane Beauty's The C Drops vitamin C serum, I knew I had to try it out.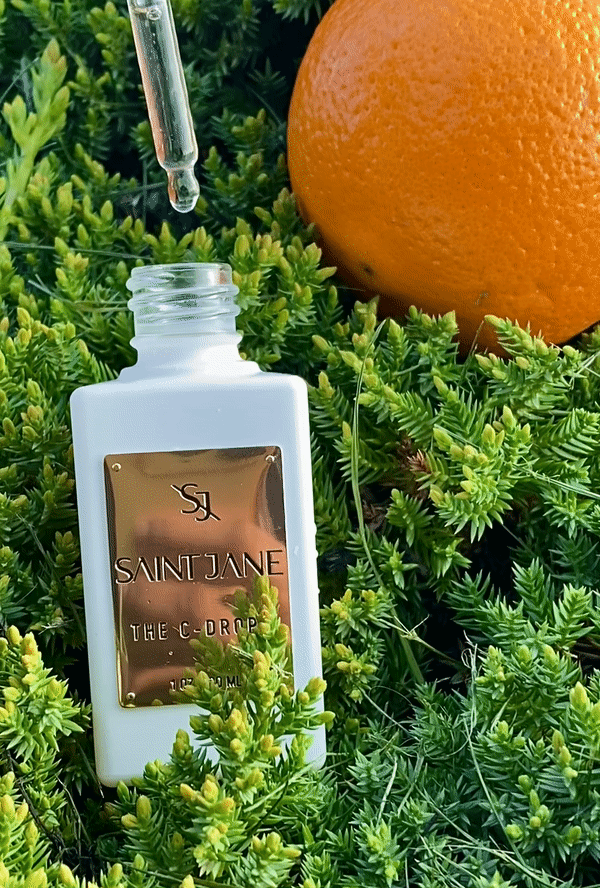 Saint Jane Beauty The C-Drops
The ultra-luxe serum not only looks fancy but feels like a spa in a bottle. It has a lightweight oil-based texture that quickly absorbs into the skin. After cleansing my face in the morning, I patted a few drops of Saint Jane Beauty The C-Drops ($90) onto my face and neck. It instantly gave my skin a nourished and glowy look. It even has a slight fresh citrus scent that wakes you up without being overwhelming — it was a nice aromatic surprise.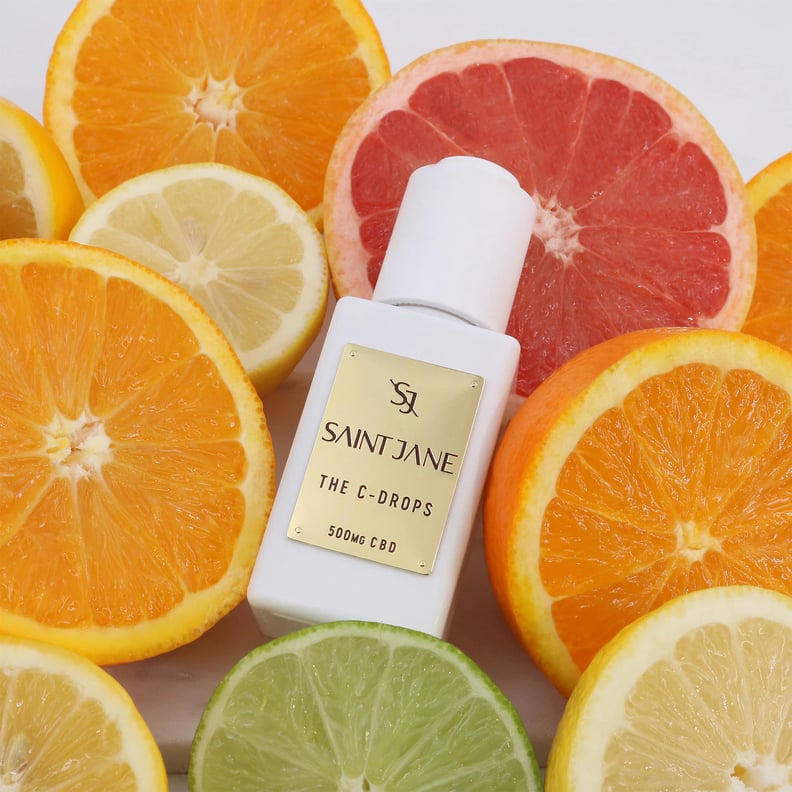 Saint Jane Beauty The C-Drops
Saint Jane Beauty The C-Drops ($90) has a powerful blend of 500mg of CBD, 20 percent pure vitamin C and other antioxidants, and citrus exfoliators. The CBD is supposed to calm and soothe the look of irritation and inflammation. The vitamin C and antioxidants brighten the skin while the exfoliators gently smooth out the skin for a more glowy and radiant appearance.
Saint Jane Beauty The C-Drops
Although it has a powerful and potent blend of active ingredients, Saint Jane Beauty The C-Drops ($90) feels quite gentle. My skin did not feel tingly or show any signs of irritation while using this serum. In fact, it even calmed down the previous irritation that I had on my eyelids and neck. After a few weeks, I noticed an overall improvement in my skin, specifically a softer, more even-toned complexion. I looked more radiant like I was glowing from within. It's a nourishing serum that is great for all skin types, but I highly recommend trying this out if you have dry or reactive skin.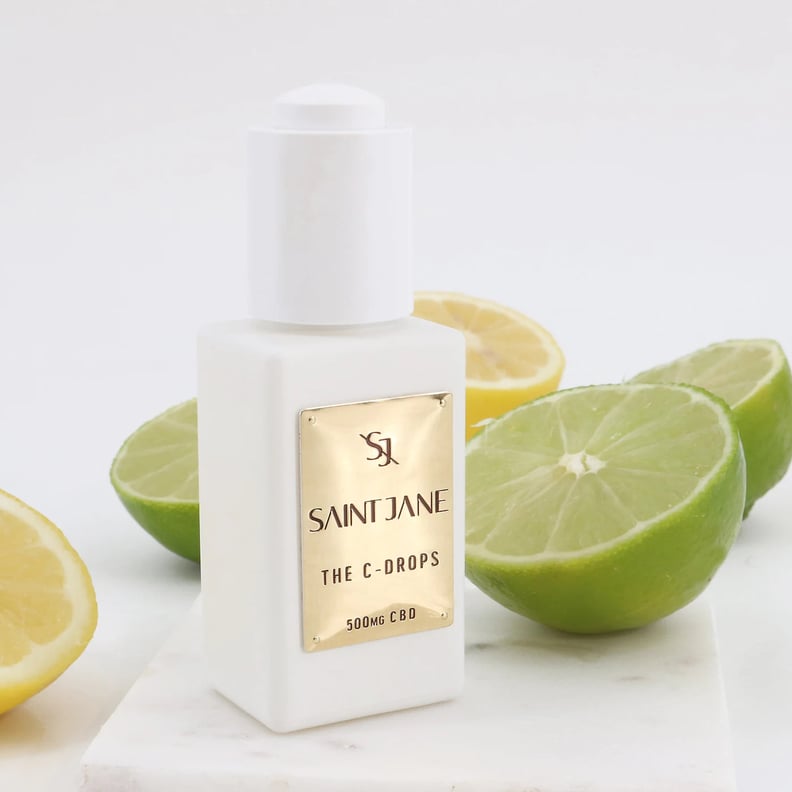 Saint Jane Beauty The C-Drops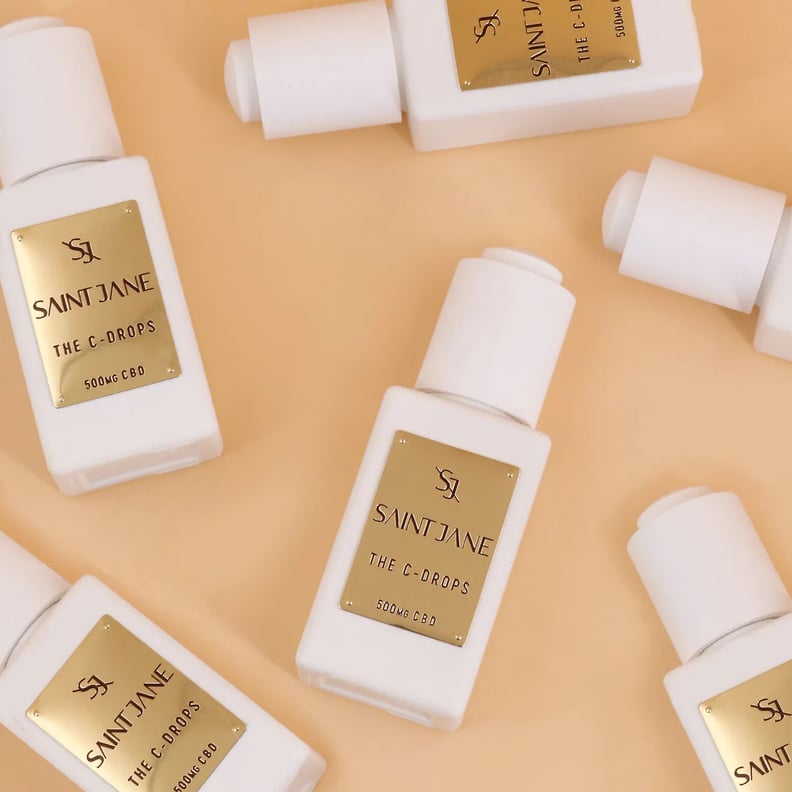 Saint Jane Beauty The C-Drops
Any cannabis products referenced above are not intended to diagnose, treat, cure, or prevent any disease. The writer is not a medical doctor, and their experience is based on personal use, the results of which may not be typical or intended. The legality of cannabis products varies by state, and readers are encouraged to check their local laws before purchasing and using cannabis products. Nothing in this article should be construed as advice regarding the legal status of cannabis products. Any views expressed in this article by a third-party sponsor are those of such sponsor, and do not necessarily represent the views of POPSUGAR.