Schwarzkopf Live Colour + Moisture Box Dye Review
I Tried Schwarzkopf's First Dye For Textured Hair, and the Results Were Surprising
As an owner of a thick Afro, I've come to accept that mainstream hair products won't always work from me. In fact, anyone with a textured hair type can relate to the struggle of finding products that work as advertised on our hair, which generally requires a little extra TLC (read: twice the amount of time, love, and conditioner). With strands especially susceptible to dryness and breakage, shopping for my hair care is not as simple as impulse-buying a shampoo on a trip to the drugstore; it usually involves hunting down a Pak's and perusing shelves of products aimed at "ethnic" hair. And permanent color? With its tendency to cause damage, it has rarely crossed my mind.
Enter Schwarzkopf's Live Colour + Moisture Box Dye. With salons shut during lockdown and badly overgrown roots from an earlier experiment involving boredom and bleach (not advisable), I figured trying to do my own color correction at home couldn't make things any worse. Though the instructions recommend not using on colored hair, the novelty of seeing a model on the box with natural hair like mine felt reassuring, so I took the risk.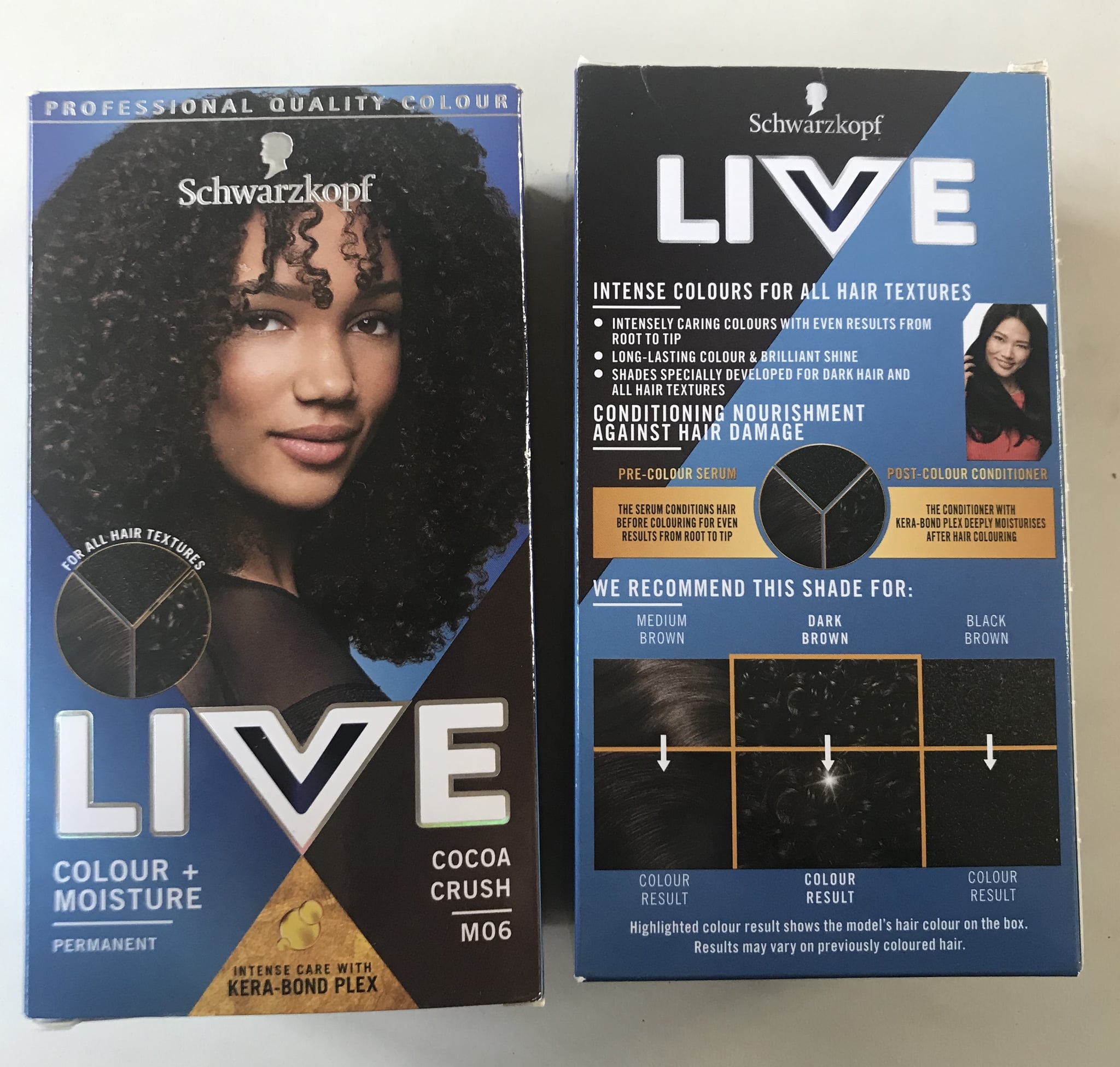 The Process
I started on dry, unwashed hair, though I had clarified my scalp a few days prior. The box contains a precolor serum, and with how my hair drinks up product, it was a good thing I had two; one serum sachet was only enough to cover just under half of my Afro. I was expecting it to be oil-based to protect my hair from the processing to follow, but interestingly, the serum was a clear gel that infused my brittle ends with a good dose of moisture, causing my hair to shrink. For me, shrinkage is a good sign — it tells me my hair is being hydrated and my coils are not too heat/chemical damaged to revert to their naturally springy state.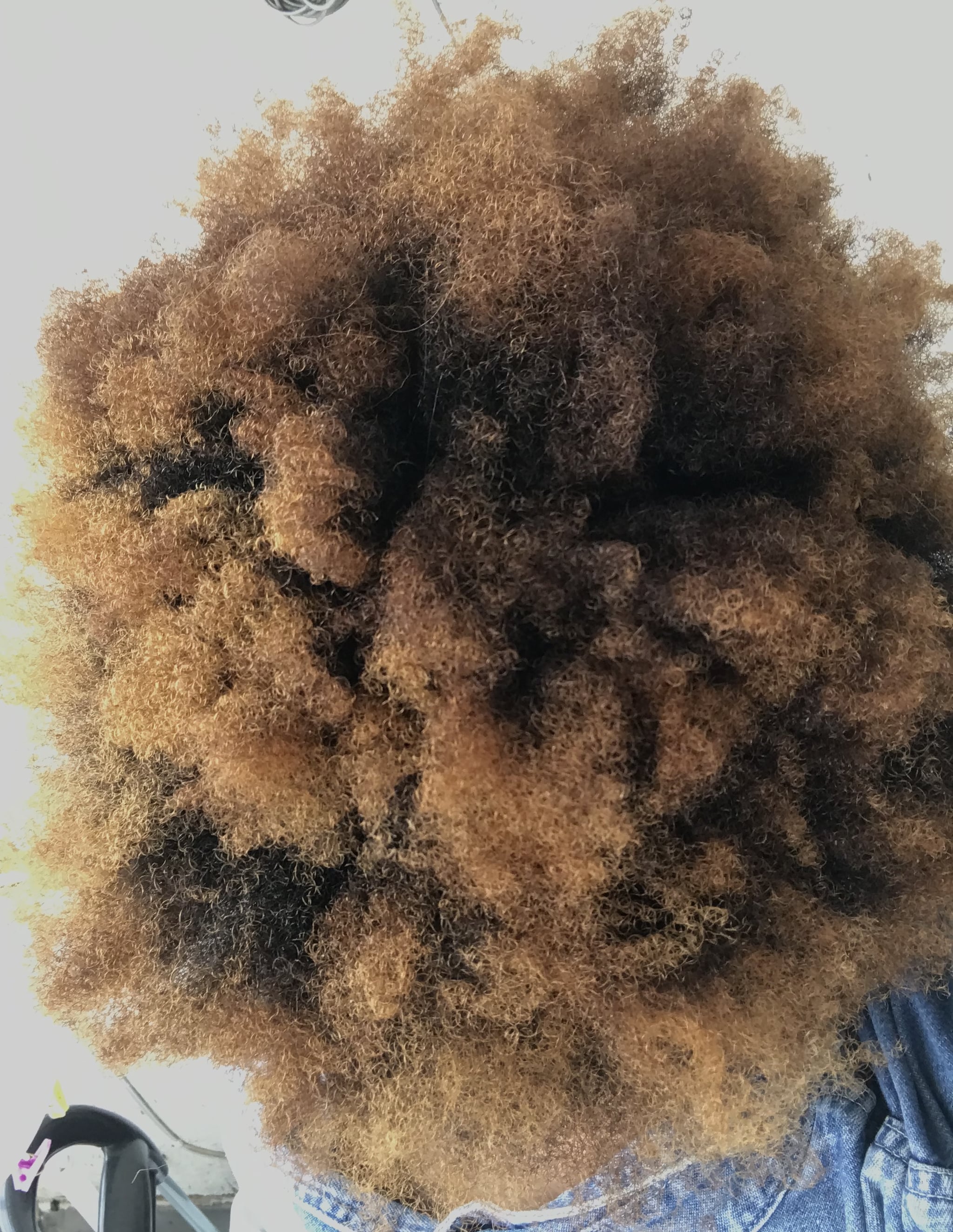 Mixing and applying the color and developer was simple, so much so that I didn't need to enlist extra help. Reaching the back of my head, where my Afro is densest, is usually an arm workout.
Happily, the dye applicator's narrow tip made it easy to squeeze under thick sections of hair, and the creamy but watery consistency saturated all my kinks and curls with relative ease — though it also dripped a lot. In a DIY attempt at shadow roots, I focused the majority of the dye on my ends and blended some into the new growth for a seamless look when my hair grows out. This method meant I only ended up needing one bottle.
Besides the heavy stench of peroxide, the process was surprisingly similar to applying a deep conditioner on wash day. I left the color on for 30 minutes. The closer it got to the end of the processing time, the more hydration and curl definition I saw in my hair. My bleached ends seemed smoother than they had in months. I was elated to find that the usual mammoth task of detangling and sectioning my Afro was eased by the conditioner-like slip of the dye, making for an easy rinse out.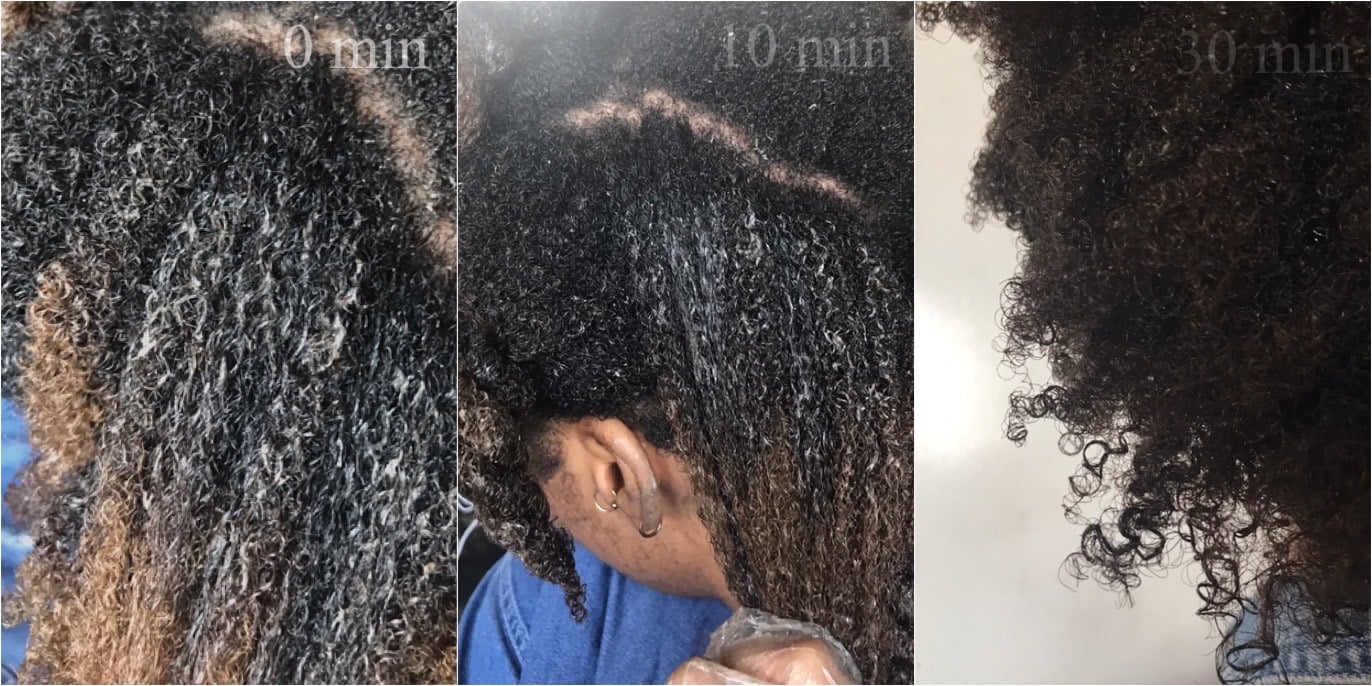 The Results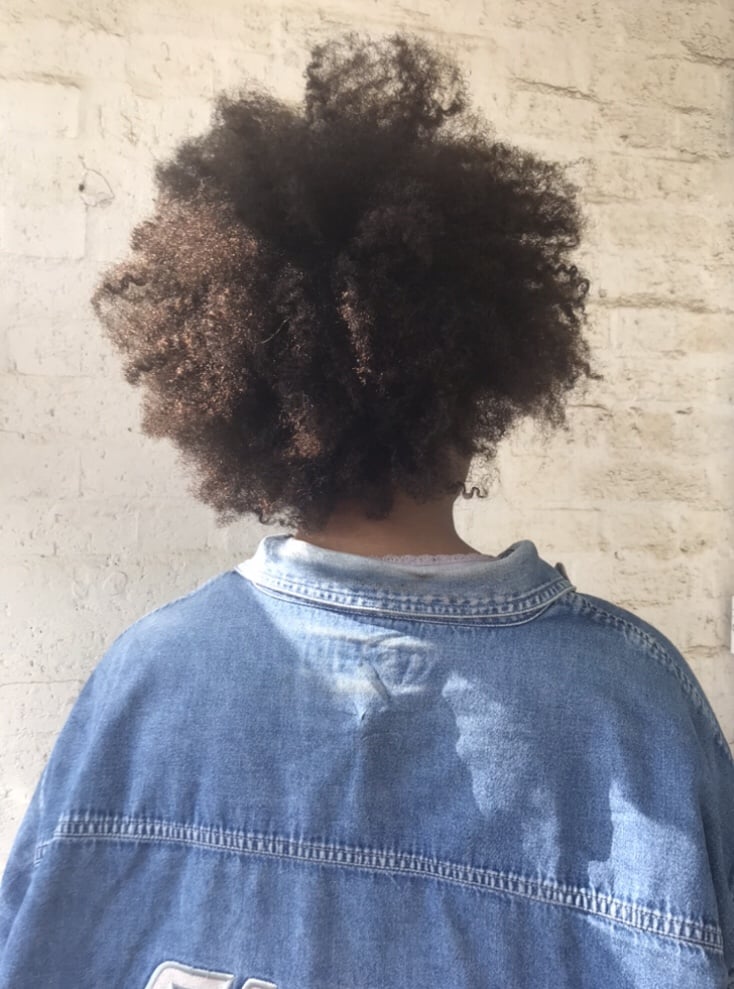 After allowing my Afro to air dry, I can confirm that the Live Colour + Moisture literally does what it says on the proverbial tin: colors with care. Generally, type 4c hair doesn't naturally appear shiny without the right styling products, so I was under no illusions that this would magically impart a "brilliant shine" on me. But what it did do was keep my hair surprisingly bouncy and strong despite processing and deposited a color that reflects nicely in sunlight.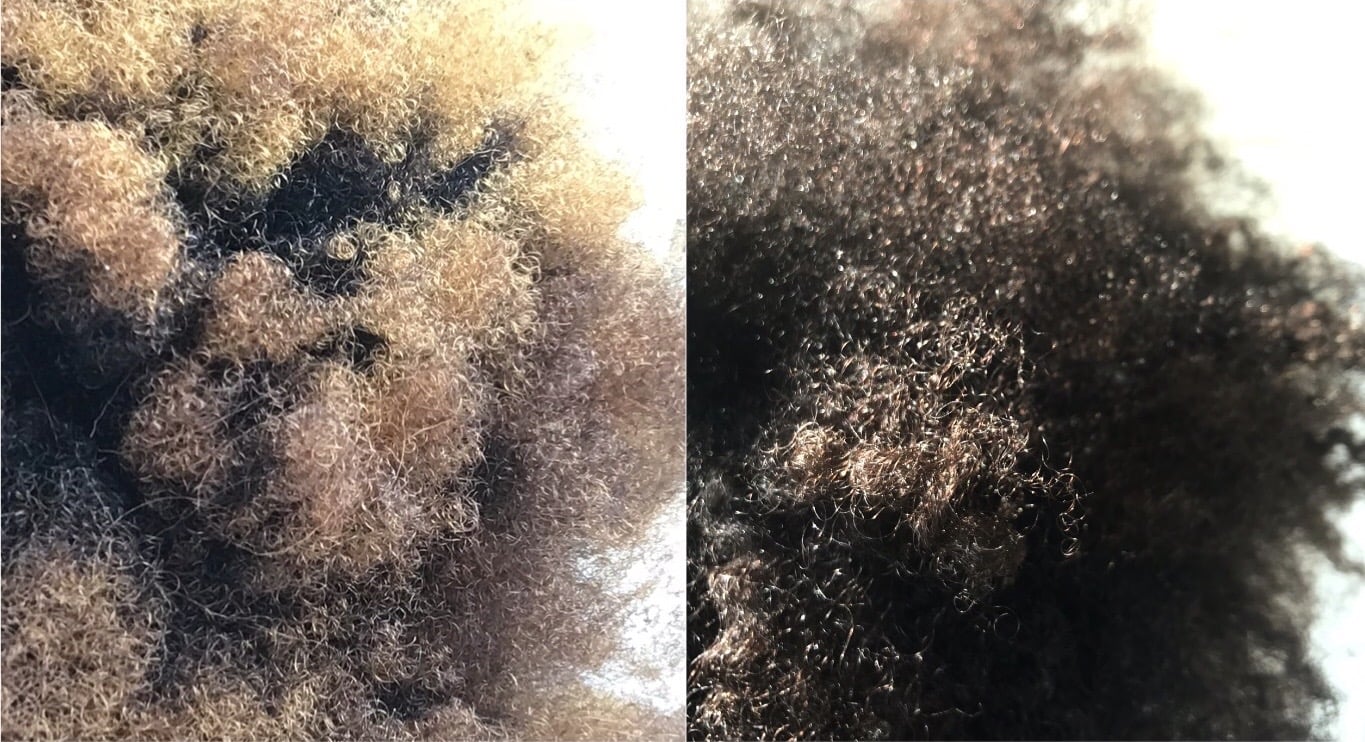 The most noticeable differences are:
My hair is well-oiled from root to tip, where usually the ends feel drier.
My hair is detangled and feels softer.
My hair looks healthier.
The rough feeling of my processed ends has lessened considerably, and I like to think that the plex in the dye's formula is helping to repair damage to my weakest strands, at least until I can get a professional treatment. So far, it has survived a week of sweaty workout sessions and shows no signs of fading, but time will tell. All in all, not bad for $7.