Shalita Grant From Netflix's You Talks Natural-Hair Journey
You's Shalita Grant on Her Traumatizing Hair Experiences on Set: "I Suffered"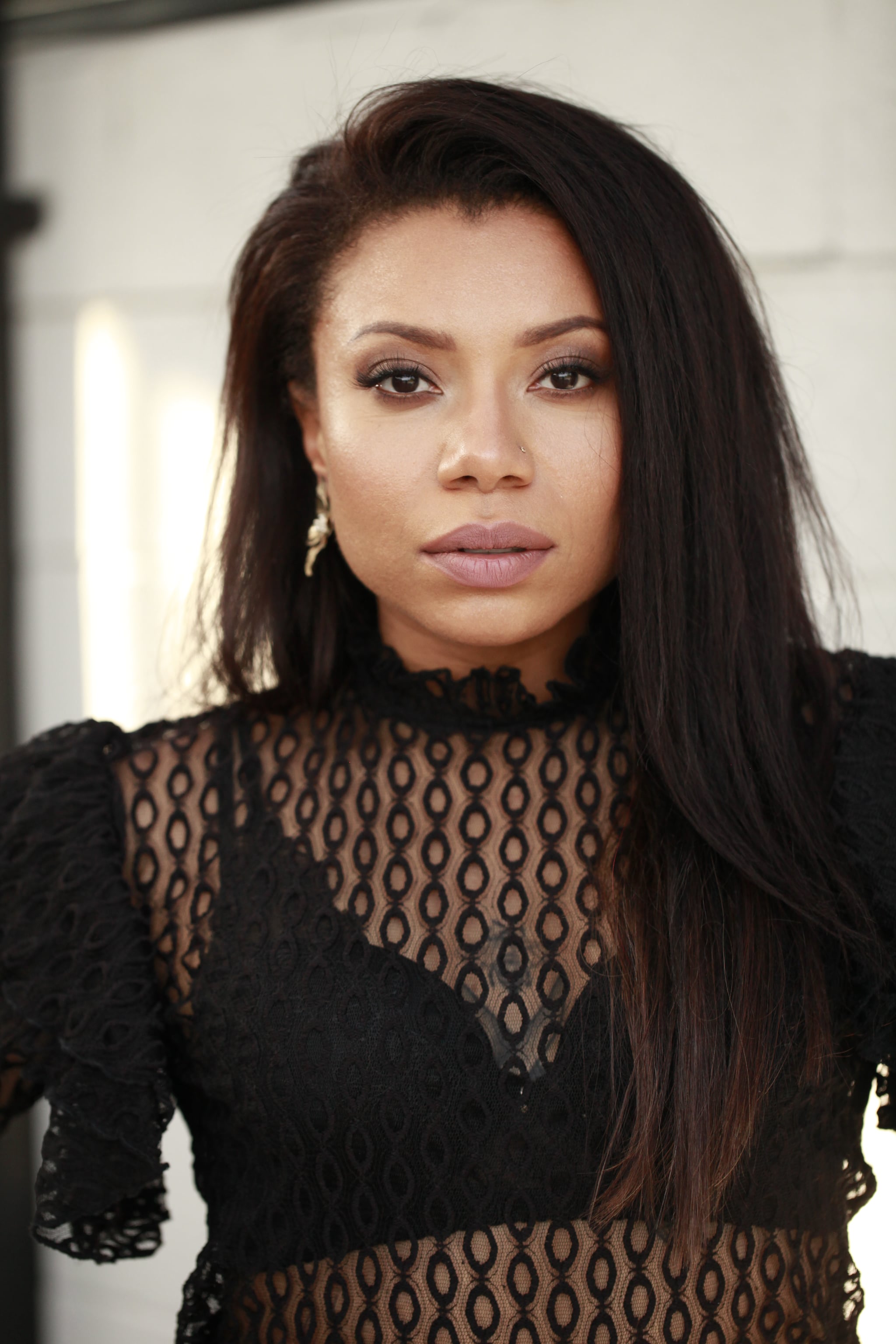 Too often, the best beauty stories go Untold, solely based on a person's skin color, religion, gender expression, disability, or socioeconomic status. Here, we're passing the mic to some of the most ambitious and talented voices in the industry, so they can share, in their own words, the remarkable story of how they came to be — and how they're using beauty to change the world for the better. Up next: hair-care entrepreneur and You star Shalita Grant.
---
I started in theater. With hair, the level of suspension of disbelief that an audience member has in the theater is way higher than for a TV watcher or a film watcher. They know that that's a f*cking wig, right? So when I had to wear wigs in the theater, it wasn't a big deal.
When I moved into television, I got my first taste into what a big deal hair really is in our business.
I had an agent meeting with the West Coast version of my East Coast agency to see if they wanted to take me on. When I came in, I had just cut all my hair off for Broadway. Afterward, they called my manager and said, "She's got super-short hair. Would she be willing to wear a wig? It's contingent on us taking her on." And so I did.
When I started working, I had to learn how to do my own hair, all the way until I got the job on NCIS: New Orleans. I was super excited to be a series regular, but I was concerned because the producer wanted my hair to be straight, which required me to be in that hair chair for a longer period of time. All of that straightening is a lot. It's a lot on my hair, and it's also a lot of time. Thinking ahead, knowing it was summer in New Orleans and we're in the humidity, I said to the hair department head at the time, "I want to make sure that my hair is never a problem for production, and so I think it'd be better if I had a curly hair texture."
The producer was terrible and was like, "I don't want a curl pattern super tight, and it needs to be in a ponytail. It can't be down because of vanity. You're a cop." But me wearing extensions as a cop is the definition of vanity. So I was just like, "OK," and we picked the curl pattern that you saw in the beginning of season two, but it became an impossible thing to smooth the bumps of extensions in a super-tight ponytail. Half of season two was trying to figure out how to hide a whole system of extension wear and braids and all of this on my head.
[T]he hair department wasn't capable of handling the issues. And so I suffered.
There was no maintenance on my extensions or braids, at all. In our industry, whenever there's a Black woman on set, there's a routine practice of paying outside hairstylists a one-time fee to install the hair or wig, but they don't pay to maintain it on the day-to-day, which is what you need because the extensions pop, the wig comes up, the glue becomes dissolved. You don't want to cost the production too much money by going to a hairstylist to get my hair done off set, and the hair department wasn't capable of handling the issues. And so I suffered.
I did an episode in the swamp water. Culturally, we all understand that Black people in water with our hair — you may not know the details of what happens, you just know that sh*t is bad. That day, I was told I was going to have the time to take my wig down, to have it rinsed out properly, and to have the professionals take care of it. There was none of that.
After filming that episode, I got a bald spot in the center of my scalp because it had been exposed to chlorine, over and over again. My shampooing wasn't getting everything out, so my scalp became really dried out because I was also washing it a lot more. My extensions that I had been wearing for weeks, if not a couple of months, caused my hair to grow and become matted and twisted. There had been thread that popped.
When I took my wig down at the end of the weekend, I cried for two f*cking days because I was horrified. Then I was angry.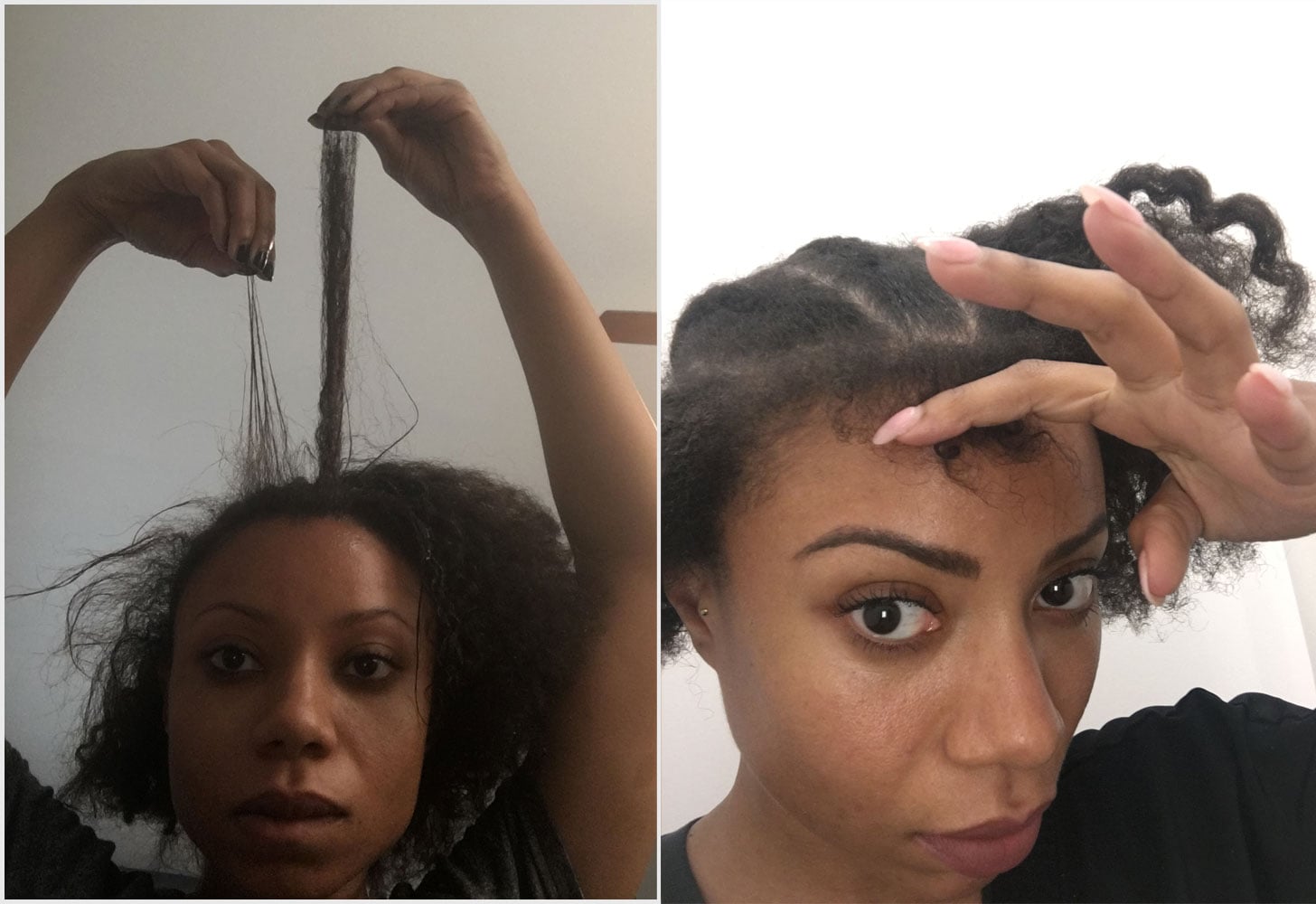 Image Source: Courtesy of Shalita Grant
By season three, I had begun documenting the hair loss in the front of my hair. I sent these photos to the producer, but nothing changed. Six months later I left.
When I left that show, my hair was damaged, but there was also emotional damage. I went into three months of trauma therapy. There was body dysmorphia sh*t that I had developed. Because hair is, in essence, something that springs from something on my body. I needed to heal, and I needed to heal my hair.
I decided to do my own research, because that's the problem. Cosmetology schools teach that hair is hair. As a result of that, they do not teach anything about textured hair. I know this because I was raised in a Black hair salon by a Black woman who had a cosmetology license and maintained that license for decades. Totally up-and-up Black-owned business that is the mecca of hair. Yet, she didn't know anything about hair. She knew about products, she knew about techniques that they taught for the cosmetology board — but braiding, that's not something that they go over, doing hair weaves, that's not something that they test. That was ingenuity and experience on her part.
That's the problem.
Black people and Black business owners have a culture and a space that we discuss the business of our hair, but it's still very much maintained in this white standard. One of the issues of the white standard is a lack of actual knowledge about the hair growing out of the heads of the people who are making these decisions. Hair departments get their education from cosmetology schools, and then they choose their friends to work with them on set.
This is how these institutions gaslight us into just going with it. What it means to be Black is to think you'll always have dry hair, that you can't depend on the curl definition, that can't grow past a certain point, that when it sees heat, it falls flat, and when it sees water, it poofs up. We just have adopted this as fact because that's how it's been.
What it means to be Black is to think you'll always have dry hair, that you can't depend on the curl definition, that can't grow past a certain point, that when it sees heat, it falls flat, and when it sees water, it poofs up.
That shouldn't be the case, which is why I decided to create Four Naturals for women with Type 4 hair. I needed to heal my own hair, but I want other people to know that this is a problem that can be solved. I want to share everything I learned from researching cosmetic chemistry and from studying the hair cultures and ancient practices of the Indians, the Ethiopians, and the Eritreans. I looked at Ayurvedic medicine and Ayurvedic practices from India, and that's what we put into this revolutionary treatment.
When I was ready to start working again and got cast in You, I had gotten to a good place. I was able to grow my hair. There were whole scenes where I just wore my natural hair — no extensions, no clip-ins, nothing. That was a huge deal, especially because I had a heat routine and also I'd done two Brazilian blowout treatments, so I had chemical on my hair.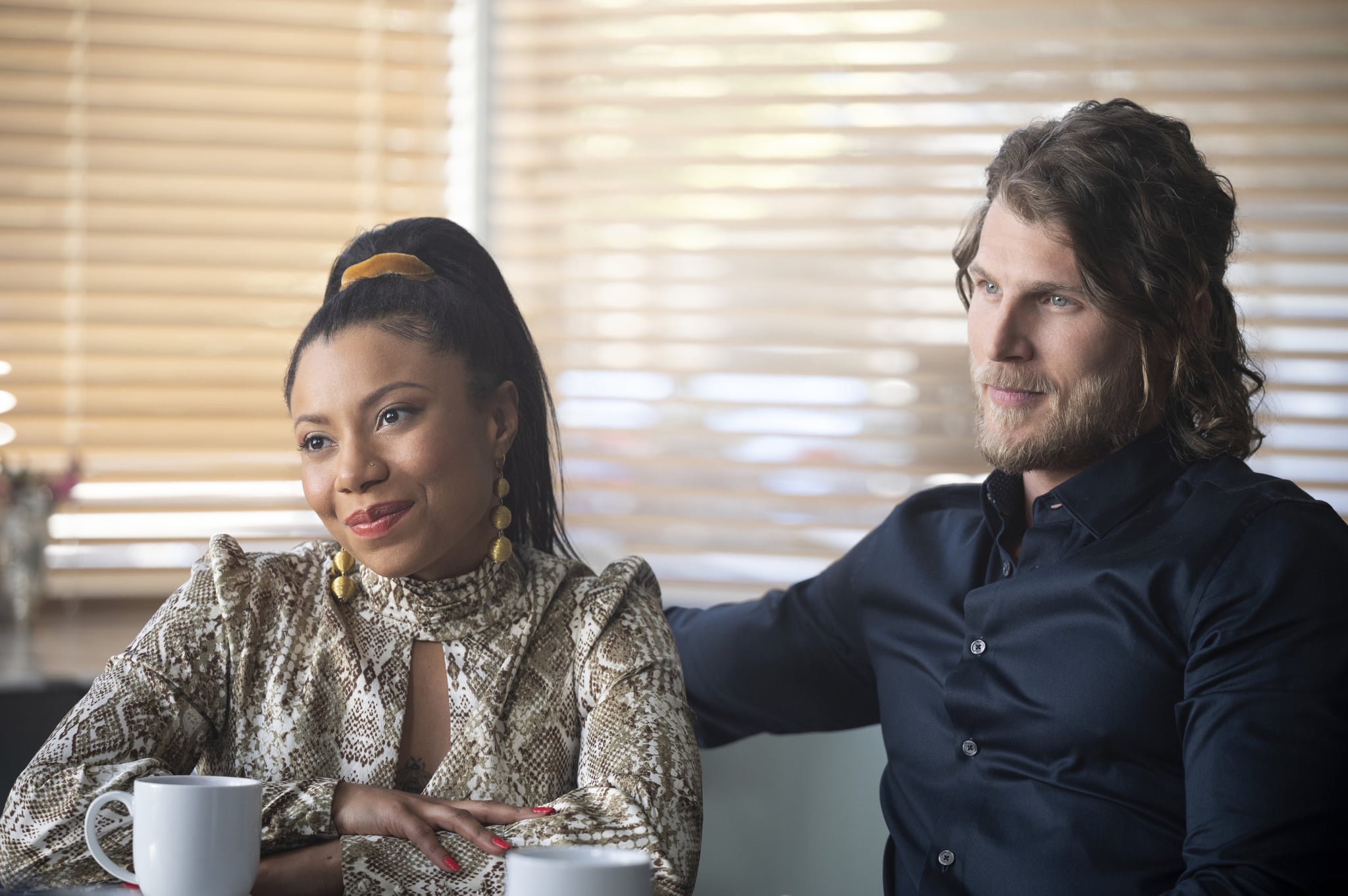 Image Source: Everett Collection
As the world saw, that was the longest and strongest my hair had ever been. I had had over 15 inches of hair at that time when I was shooting that. It felt amazing, and I loved my work on You. When we wrapped I thought, "This is the second character in a row where I'm hyperfeminine, and I want to explore other areas of womanhood." So I was like, "Yeah, I'm going to f*cking cut all my hair off."
I chopped it into a TWA, which stands for "teeny weeny afro." I'm an actress, so transformation is really important to me.
Still, the TWA phase is the phase when women can be the most insecure in their hair-growth journey, but I was really open to it because of the Four Naturals treatment. Once I plop that good stuff on my hair, rinse it out, and deep condition, I'm living the freedom that my product gave me. I was able to grow out my hair, and I want other people to know that they can too. We're all working on the same problem together, and there is a solution to the problem.
In the end you should always remember: the thing that they're making you insecure about is your superpower. If you lean into that instead of focusing on them and proving them wrong, your spirit will let you know what the next actions are for you.
This story has been edited for length and clarity.
Image Source: Elena Gharbigi