Slick Stick Hair Wand Review With Photos
Have Frizz or Flyaways? This Magic Wand Will Transform Your Hair in 2 Minutes Flat
As POPSUGAR editors, we independently select and write about stuff we love and think you'll like too. If you buy a product we have recommended, we may receive affiliate commission, which in turn supports our work.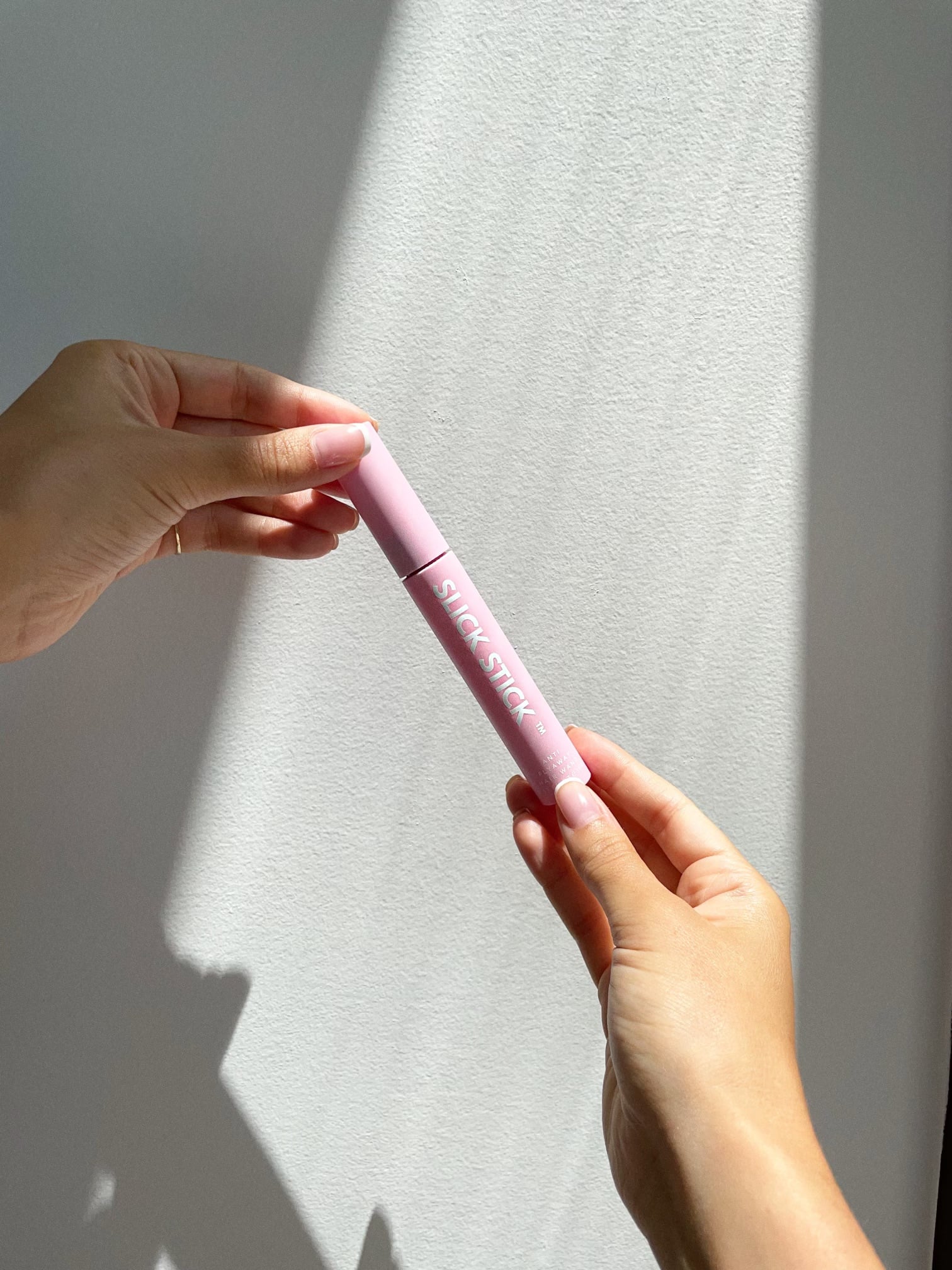 My hair is the poster child for flyaways. Then a few years ago, I started sprouting grey hairs that have since become the bane of my existence. At first, I tried plucking them, but they would always grow back. Then I tried growing them out, but there was always a period of time when they were only an inch long and they would stick straight up out of my middle part. For a while, I just gave up, but I recently discovered a product that has been able to smooth not only my random unruly greys, but any other flyaways as well. Enter: Slick Stick ($25), the magic wand for your hair.
I have fine hair that rates a 10/10 on the frizziness scale. I've tested out a lot of different hair products, but I've never found anything that leaves it silky smooth. I've always found flyaways frustrating, but with the addition of grey hairs, my exasperation has been on another level. I also prefer to only wash my hair twice a week at maximum, so on day three or four, I usually like to style it in a sleek low bun with a middle part, or a ballerina bun at the top of my head. Needless to say, it's hard to get these looking "sleek" with stray hairs all over.
Typically when trying to achieve smooth styles I use a mix of pomade, hairspray, and a boar bristle brush — but the Slick Stick has eliminated my need for all three of those products, and instead, I can achieve the look I'm going for with just one simple tool . . . and no stray greys pop up, either.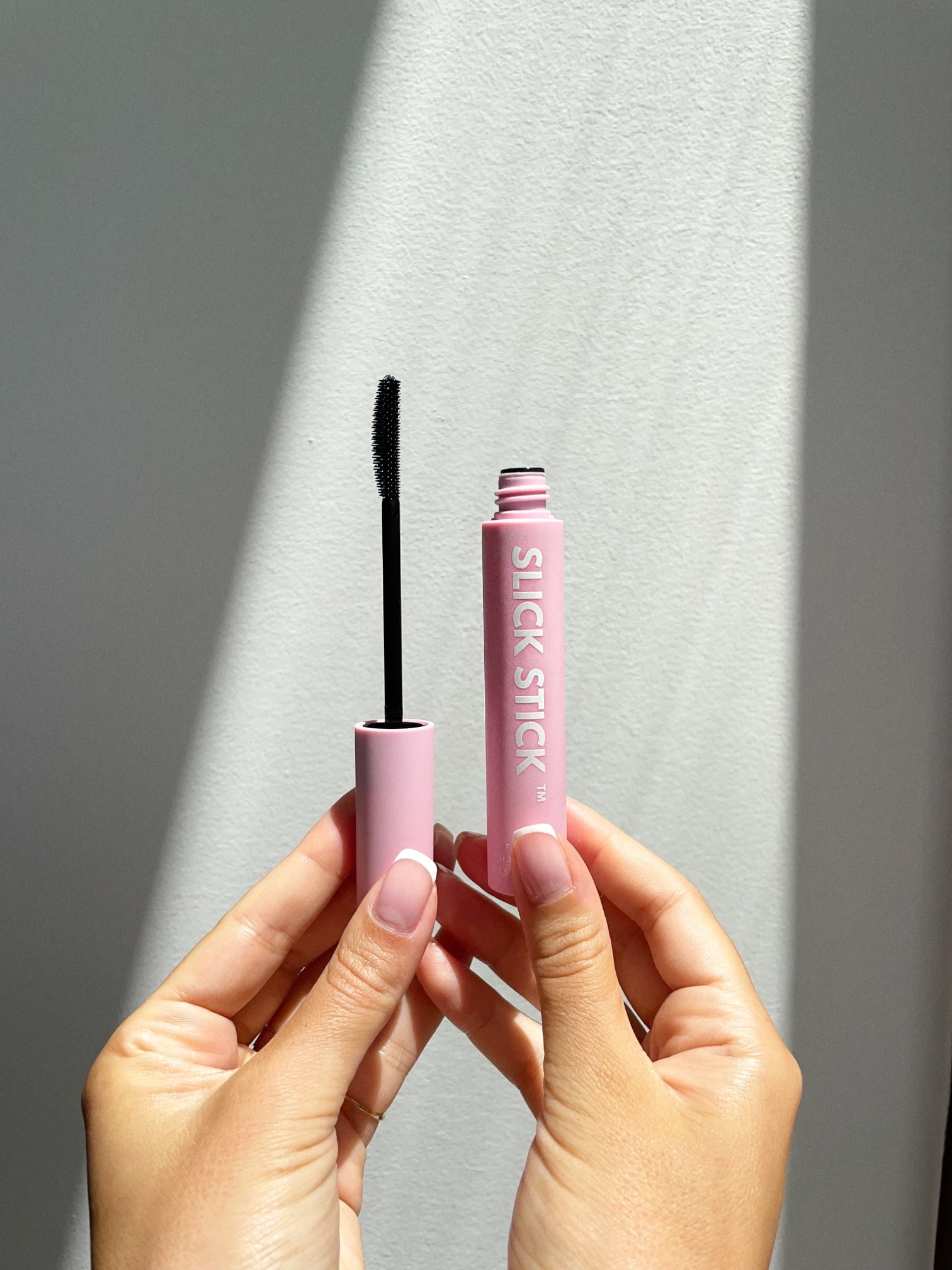 Slick Stick is housed in a sleek tube that looks almost identical to a mascara tube, only a little bigger. I love that it's small and compact, making it easy to store in a purse or backpack if I need it when on the go. It's definitely better than the other option: carrying around a can of hairspray, a brush, and a tub of pomade. Another perk? It smells absolutely amazing. Ingredients include jojoba, evening primrose, and camellia oils, which I'm sure give this gem of a product the floral fragrance that I've become obsessed with. If they decide to bottle this scent, trust me when I say I'll be first in line to buy it.
As for application, this product couldn't get any easier to use. You apply by using the included applicator wand that has bristles (just like a mascara wand) to coat the product onto any flyaways. The comb-like applicator makes it easy to spread product onto your hair all while arranging it in a neat, put-together look.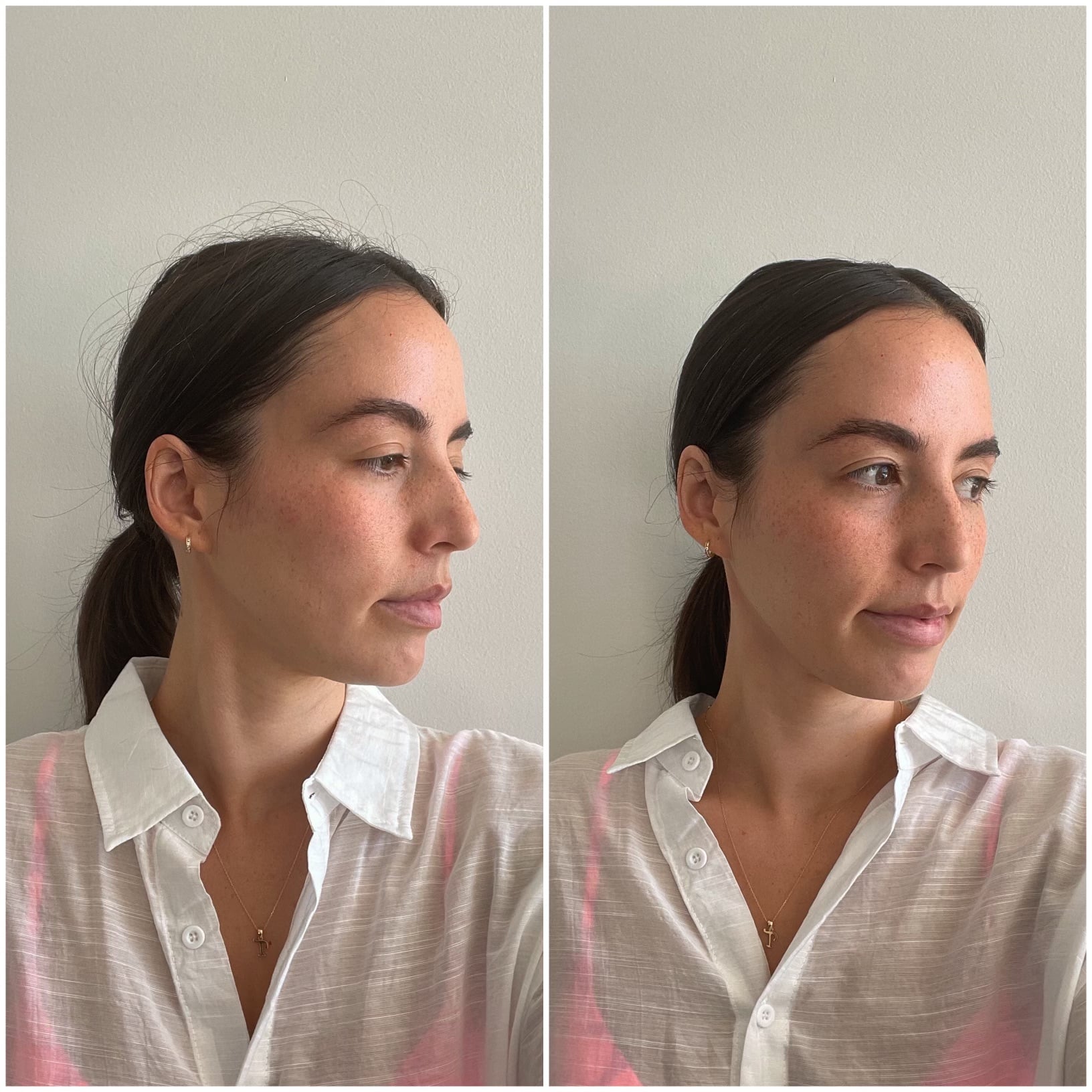 The results look sleek and polished, without any leftover residue. Plus, I don't just use this product to tame loose hairs when I wear my hair up, but I also use it to brush down frizziness at the top of my head when wearing my hair down. It also doesn't leave my hair feeling greasy, hard, or crunchy, and the product is easy to brush through my hair without having to wash it afterward. That goes for updo styles as well: typically after wearing a slicked-back ponytail I have to wash my hair, so I usually save that style for right before wash day. But with this product, I'm able to brush my hair after, and it's left shiny and smooth without any product buildup. While achieving sleek hair usually takes me 20 minutes in addition to a slew of products, I was able to achieve my desired look in under two minutes flat.
This product has earned a permanent spot in my hair routine, and I'm already planning on buying more to keep in my purses in case any hair emergencies arise. If you're looking for something to help you get a slicked-back look without the heavy product or just an ingenious way to smooth stray flyaways — get your hands on the Slick Stick ASAP.
Rating:

Image Source: POPSUGAR Photography / Renee Rodriguez