Stella McCartney Is Launching a Vegan Skin-Care Line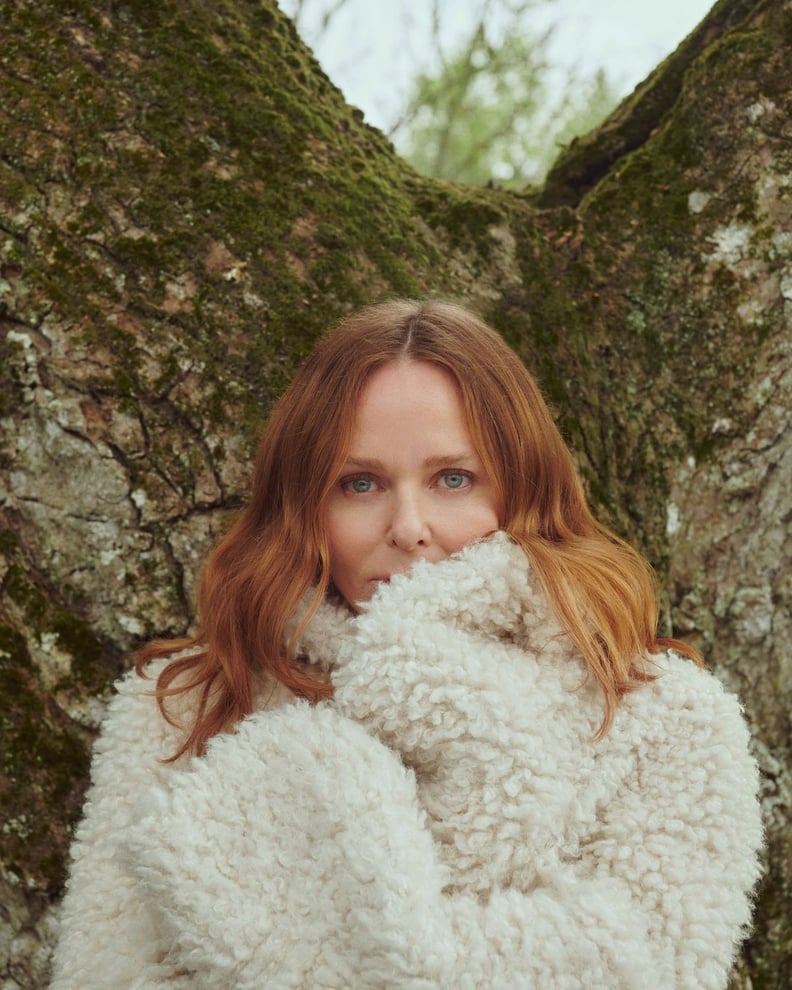 Stella
Stella
Every editorial product is independently selected by our editors. If you buy something through our links, we may earn commission.
After paving the way for conscious luxury fashion since 2001, Stella McCartney is releasing a new vegan skin-care line, titled Stella. The news of McCartney's evolution comes a month after Idris and Sabrina Elba's release of their simple, three-part vegan beauty brand S'able Labs. McCartney's new range, which she's called a "responsible alternative to luxury [skin care]," also includes three products — a cleanser, a serum, and a cream — and will launch in September.
The fashion designer is mostly known for her fur- and leather-free clothing and accessories, so it's no surprise that her new skin-care range is vegan and cruelty free. McCartney herself is a lifelong vegetarian and has a "no animal" policy when creating her fashion items, which likely comes from the influence of her parents, animal rights activist Linda McCartney and Paul McCartney of The Beatles. As you'd expect from a member of the environmentalist McCartney family, every Stella product is sustainably produced.
The ingredients, including organic rock samphire, biotechnological lingonberry extract, wild organic birch sap, and wild harvested dulse algae extract, are naturally sourced. The packaging, from the bottle to the pump, has been created using recyclable and recycled materials. There's also a refill system in place, giving you the option to top off your stash at a lower cost without buying completely new packaging. To put into context how beneficial this is for the environment: the first refill lowers the product's environment impact by a third, and the second refill lowers the impact by half. When the refill is used on its own, the impact on climate change is two-thirds lower. Sustainable and cost-effective? That's a combo we love to see.
This isn't McCartney's first foray into the realm of beauty. She launched organic skin-care line Care in 2007, which has since paused production, and has created a string of fragrances since 2001, but Stella marks a fresh new direction for her. Scotland is an important component of the brand's DNA too. McCartney was influenced by memories from summer holidays as a child in Kintyre, Scotland (yup, that Kintyre from the Wings song "Mull of Kintyre"). "At the very start of the process, I asked myself, what was the cleanest, freshest, purest-feeling moment of my life? And I kept returning to how I felt every time I dove into the loch in the Mull of Kintyre. Whenever I was there, I knew something good was happening," McCartney said in the press release. "It was probably a challenge, but I wanted Scotland in a bottle."
And Scotland in a bottle is what we got, right down to the smell. Infused with an uplifting and refreshing clove leaf, pine resin, and mentholated eucalyptus scent designed by renowned perfumer Francis Kurkdjian, a whiff of the products will surely transport you to the scenes of McCartney's youth. Although the products aren't what we'd call a bargain, the designer-turned-beauty-brand-owner has also committed to donating one percent of net sales from Stella to the conservation organization Wetlands International, which helps to protect Scotland's peatlands. The peatlands make up 23 percent of Scotland's land mass, but almost 80 percent of them are in a state of degradation right now. This long-term partnership hopes to reverse these figures.
Stella will be available to purchase in early September online and at the flagship Stella McCartney store in London. It will also be sold at Space NK from mid-September. Keep reading for a closer look at each of the products.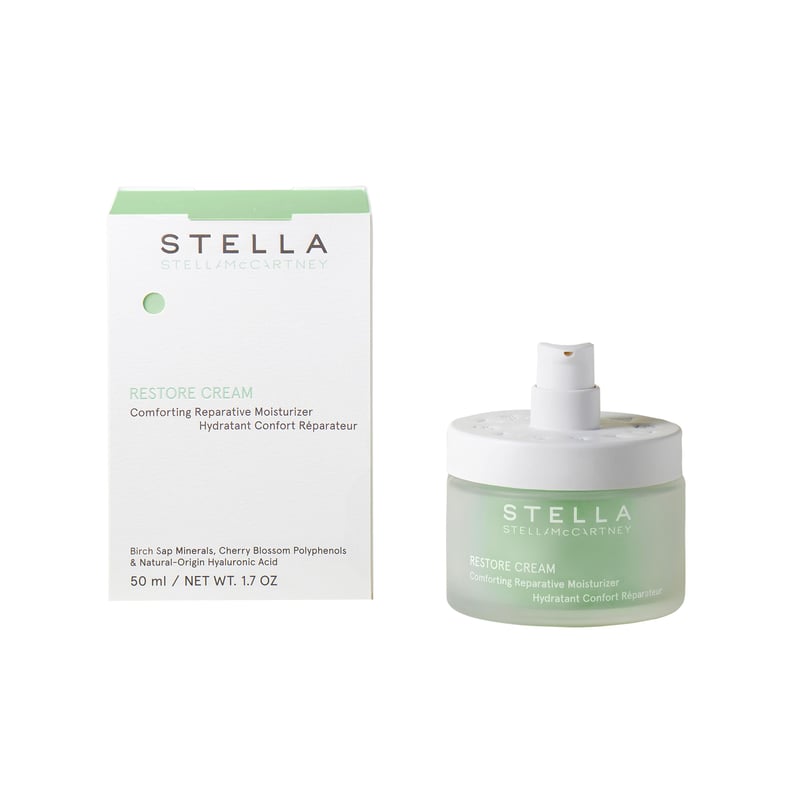 Stella Restore Cream
Stella's Restore Cream ($105) is luxuriously lightweight and hydrating. When used every day, it helps to reduce fine lines and wrinkles and restore skin elasticity. As soon as you've finished using it, you can top off your stash with the refill version of the product for %85.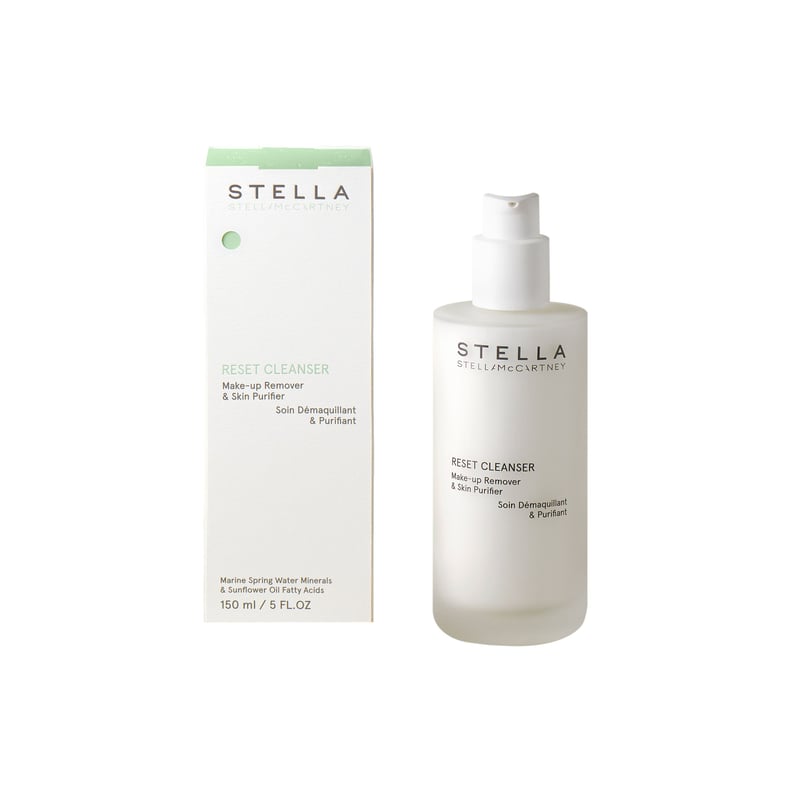 Stella Reset Cleanser
The name implies taking your skin back to a neutral state, and that's exactly what it does. The two-in-one Stella Reset Cleanser ($60) melts away makeup, impurities, and pollution particles from the skin while respecting the skin's healthy pH — something not all face washes can promise. Slather this product all over your face (including on closed eyelids) and rinse with water to reveal soft, supple, and hydrated skin. Once you're finished with your initial dose, purchase the refill for $45.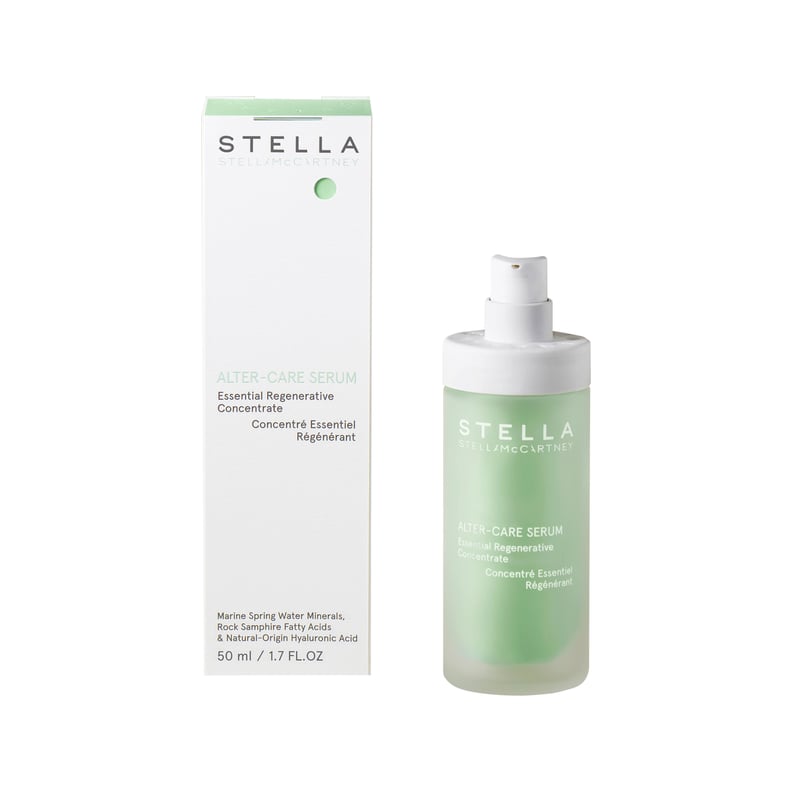 Stella Alter-Care Serum
If you're a serum-lover, you know they're often the most expensive product in a skin-care routine. Stella's After-Care Serum ($140) is the priciest product in the line (a refill costs $110). This product is to be used on the face, neck, and under-eye area, and can be used in place of an eye cream. The formula, which took two years to perfect, is suitable for all skin types and ages, and helps improve tone and texture while reinforcing the skin barrier.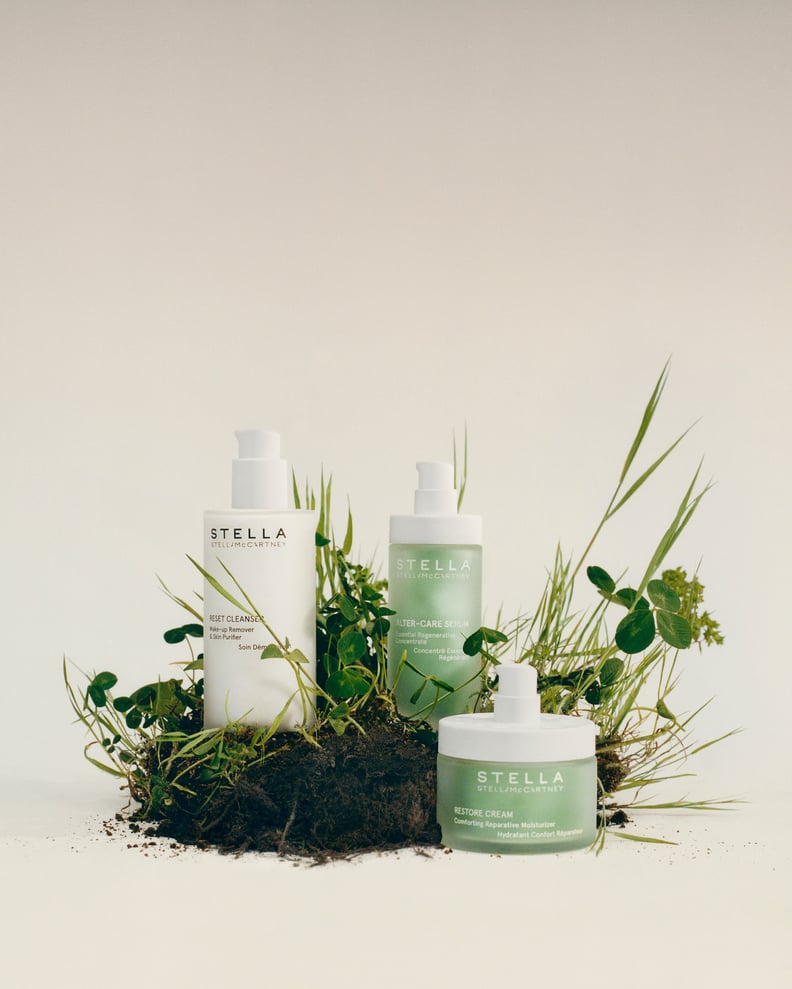 Stella Discover Set
Interesting in trying all of the products without draining your wallet? The Discover Set ($50) is your best bet. Consisting of a 30ml Reset Cleanser (the regular bottle is 150ml), a 15ml After-Care Serum (as opposed to the big 50ml bottle), and a 15ml Restore Cream (compared with the 50ml tub), it's a cheap way to dip your toe into the Stella universe without fully committing.