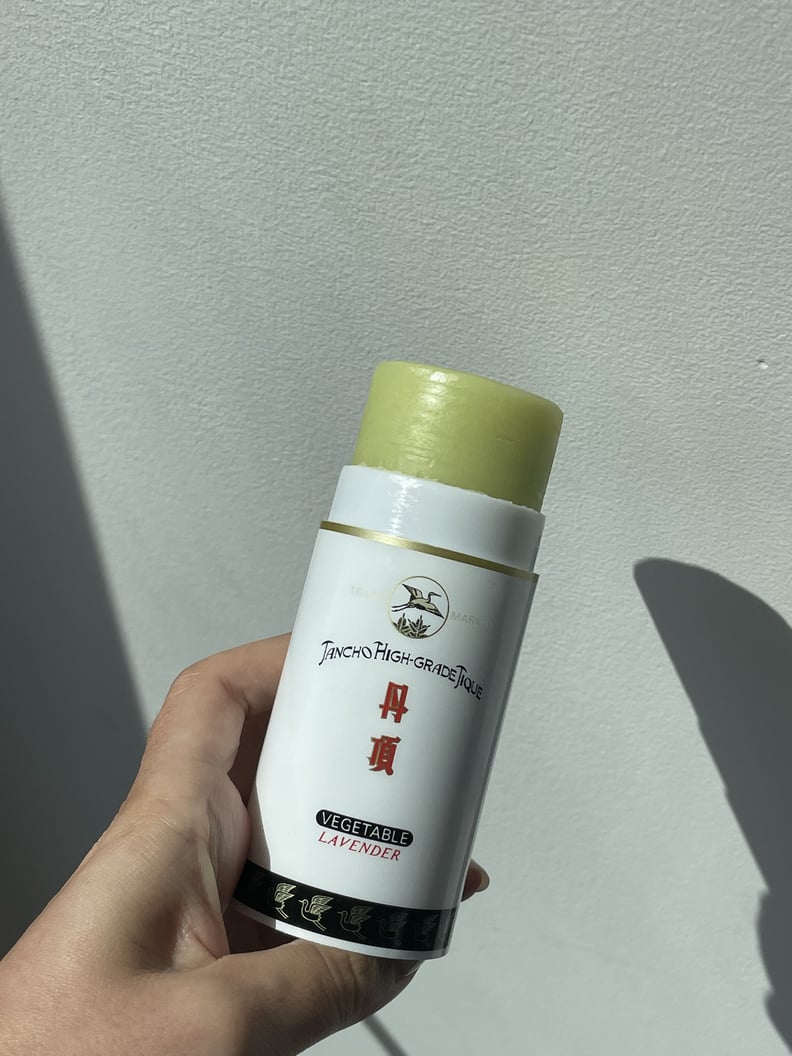 POPSUGAR Photography | Renee Rodriguez
POPSUGAR Photography | Renee Rodriguez
As POPSUGAR editors, we independently select and write about stuff we love and think you'll like too. If you buy a product we have recommended, we may receive affiliate commission, which in turn supports our work.
Tancho High-Grade Tique, a product for taming flyaways, is going viral on TikTok.
It's also reportedly a must have from Hailey Bieber's hairstylist.
One editor tested the hair product and is sharing her results.
When it comes to flyaways, my hair scores a high 10/10. A few years ago I started to get gray hairs, and they sprouted up directly in the center of my middle part. This meant they stuck straight up and were extremely noticeable unless I opted to part my hair a different way (which I would never do because side parts are lame). I recently mastered the perfect slicked-back bun, but I was still having some trouble smoothing all my stray hairs. I thought I might just have to deal with my flyaways until the end of time, but luckily, I recently stumbled across the perfect solution.
When scrolling TikTok one night, I came across a video where user Arielle Lorre was talking about her experience getting her hair done with Kendall Jenner and Hailey Bieber's hairstylist at the Emmys. Lorre said in her video that the stylist told her both models use the Tancho High-Grade Tique ($10, originally $12) to achieve the perfect slicked-back look. Eager to see if the product would work for me and my unruly flyaways, I purchased it immediately.
Besides the mountain of errant hairs that reside on the top of my head, the rest of it is also fine, which means I don't love weighing it down with tons of products. I typically use a pomade when doing a slicked-back hairstyle, but I've found that even with pomades, my shorter gray hairs always pop up eventually.
When I first received my Tancho stick in the mail, the first thing I noticed after I opened it up was the smell. The scent on the packaging is listed as lavender, but the scent was very strong and didn't smell too much like lavender to me. A few TikTok users likened it to a car freshener, but to me, it smelled a little bit like chemicals. I decided to test it out for the first time on day three of unwashed hair, just in case the smell was too much for me and I needed to wash it out at the end of the night.
To test it out, I started by brushing my hair to ensure there were no knots. From there, I parted my hair down the middle as I usually would. Immediately I noticed tiny hairs popping up all along my hairline. Before getting too discouraged, I grabbed my Tancho stick and started applying it to my hair in a downward motion starting at my part.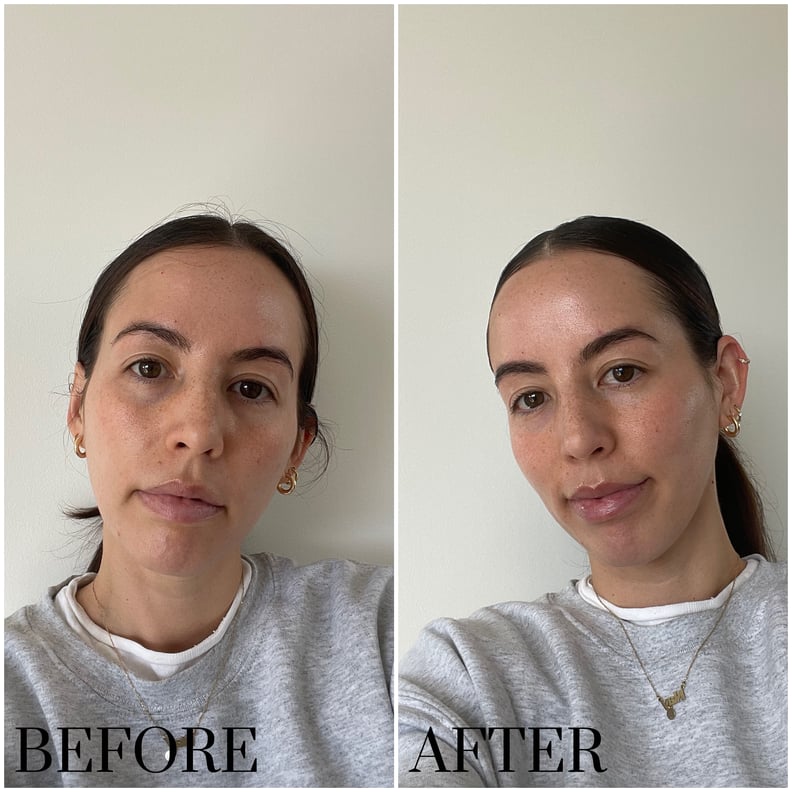 After just a few swipes, I noticed that it was not only smoothing my flyaways, but it was actually keeping them in place. After I had coated about an inch of my hair all along my part with the Tancho stick, I started brushing everything back into a low ponytail. When none of my stray hairs popped up even after securing my ponytail, I started to get excited, but I knew I would need to wait until the end of the day to see if this product would really work for me.
When 5 p.m. finally rolled around and my baby hairs, flyaways, and gray hairs were still in place, I knew I had found a winner. I've been using the Tancho stick for the last few months, and I reach for it every single time I want to do a slicked-back hairstyle. Plus, I even use it when I'm wearing my hair down, although I use much less product and target just a few flyaways so my hair doesn't get too greasy. The smell has grown on me, but if you're sensitive to smells, the Tigi Bed Head Hair Stick ($15, originally $20) is a great dupe that I've also tried that doesn't have a strong scent.
Either way, if you've been looking for a solution to tame your stubborn flyaways, one of these products is surely the answer.