Of Course Taylor Swift Got a "Midnights" Manicure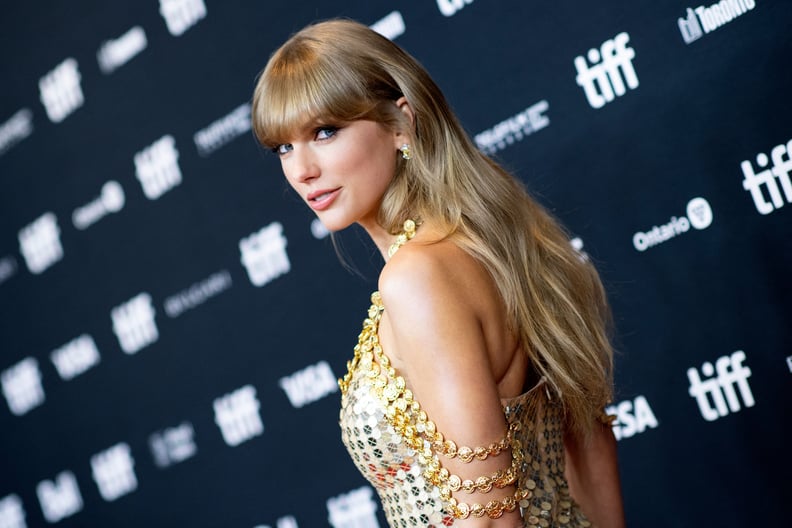 Image Source: Getty / Valerie Macon
With just hours to go until the release of "Midnights" on Oct. 21, Taylor Swift did what any musician about to drop a wildly anticipated album would do: she gave herself a manicure. And since this is Swift, a lover of easter eggs and hidden messages, she painted her nails on theme with said album, with a midnight-blue design decorated with metallic star stickers. In a clip shared on her Instagram Stories on Oct. 20, the singer is seen putting the finishing touches on her glittery nails.
While Swift didn't share details of the exact products she used, it looks like she started off with an indigo color base and layered on a glitter top coat before adding iridescent star decals that sparkled with every movement. Her nails were cut into a short, classic squoval shape. Swift, who's known to typically do her nails herself, often opts for no polish or simple, solid hues, so you know it's a special occasion when she commits to a design.
The singer's inspired nails are pretty much the opposite of the minimalist styles that are currently trending among celebrities, like the popular supermodel or milk-bath manicures. But knowing Swift's influence, we'll be seeing star-studded nails everywhere very soon.
Take a closer look at Swift's latest manicure ahead.