TM Essentials Cheek Glaze Blush Review With Photos
Beyoncé's Makeup Artist Swears By This Blush, So I Put It to the Test
As POPSUGAR editors, we independently select and write about stuff we love and think you'll like too. If you buy a product we have recommended, we may receive affiliate commission, which in turn supports our work.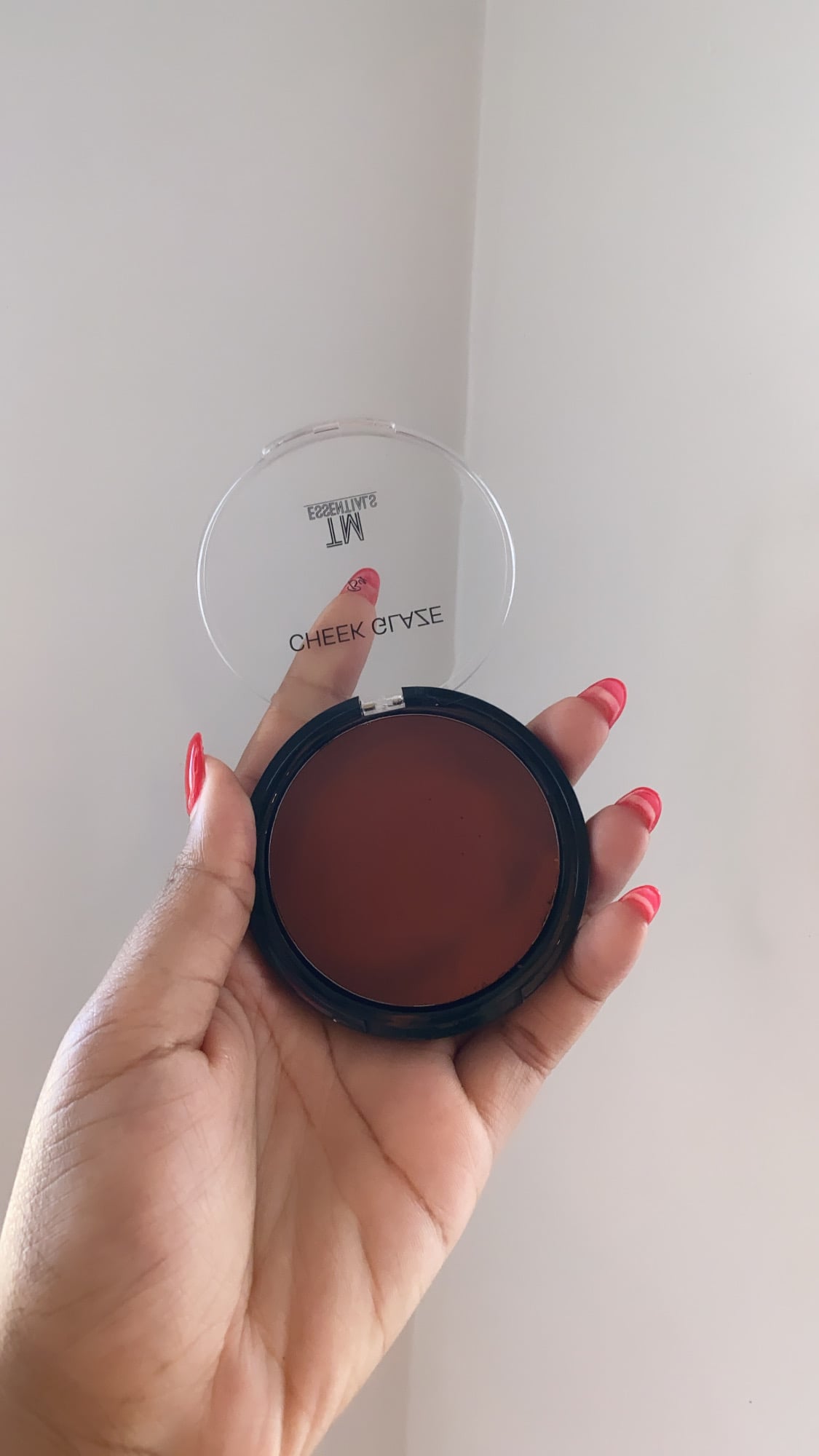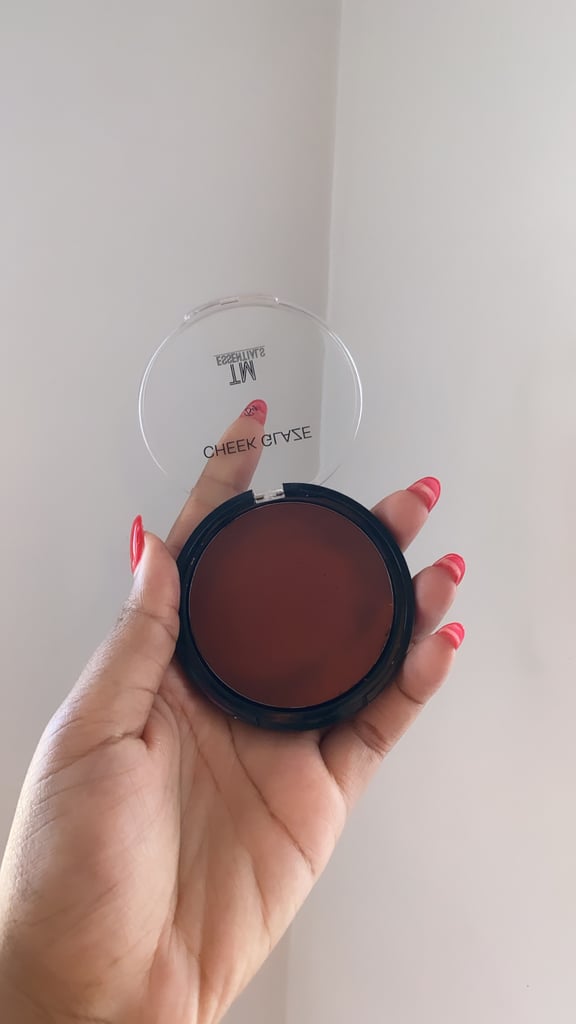 Blush is one of my favorite categories of makeup. Birthdays, special milestones, a random TikTok recommendation — you name it, I'm probably going to find a reason to buy a new blush for it. One of my favorite ways to get recommendations, however, is from professional makeup artists who I admire. Therefore, when Beyoncé's makeup artist, Sir John, gave his stamp of approval on a little known brand called TM Essentials on Instagram, I felt it was my duty to try out some of its products, particularly the blush.
Described on its website as "a balm sheer enough to let your natural skin breathe," the TM Essentials Cheek Glaze ($13) features nine different shades you can use for contour, bronzer, and blush. The range includes colors from bright neon oranges and pinks to more subdued browns and reds. Due to my aforementioned obsession with blush, I decided to stick with that category to start with and try the shade Headlines, a brownish red.
While it's a cream blush, the consistency isn't as balmy I expected and requires a little warming up to get that finish described by the brand.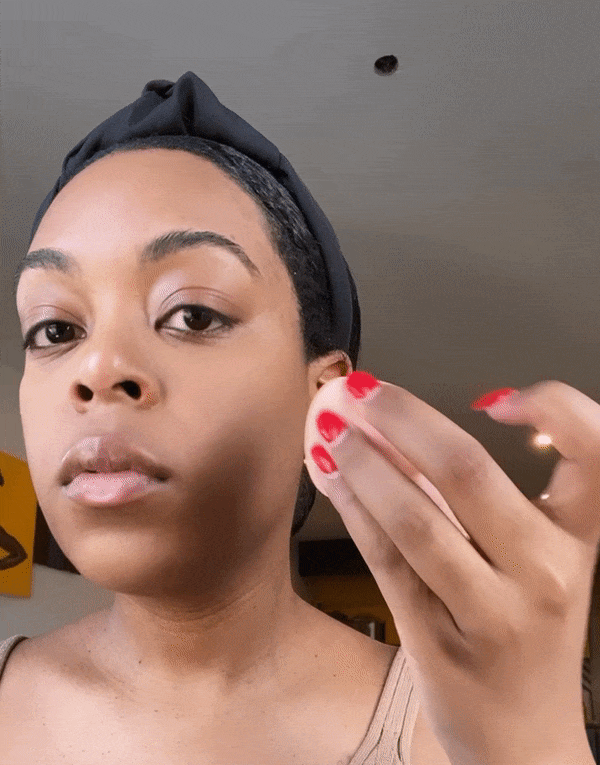 When I first swatched the formula on my hand, I realized it was going to take a lot of time to build up the pigment if I were to apply with my fingers, so I decided to bring in reinforcements. I chose to use a beauty sponge to blend the product on my right cheek and a makeup brush for my left to see if different methods of application would affect the color payoff.
Using the Dose of Colors Classic Seamless Beauty Sponge ($15), I dabbed it onto my cheek and noticed it provided a gorgeous hint of color with just one swipe.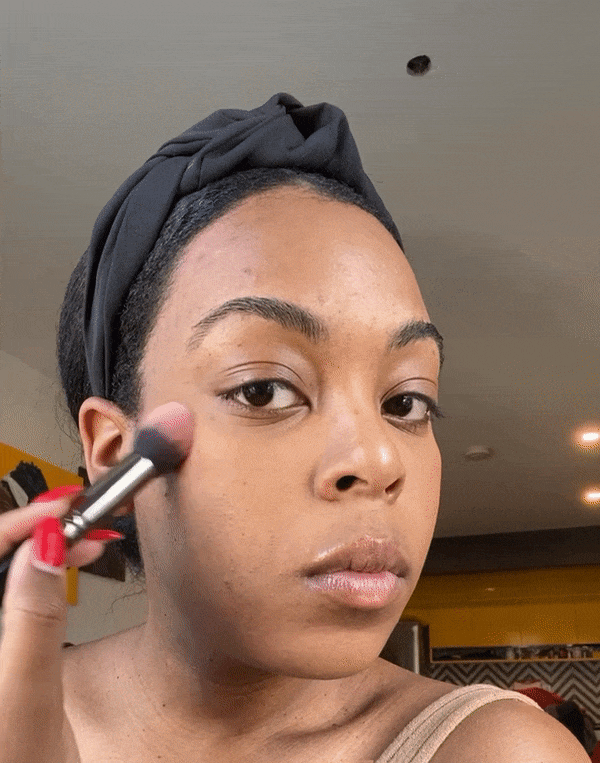 For the other side of my face, I used a short bristled brush in the Skinglass Beauty Brush Pack ($26). This method seemed to diffuse the color a bit more than the sponge and required me to apply another layer for the blush to show up on my cheek. Once blended, both applications left a soft matte finish on my skin.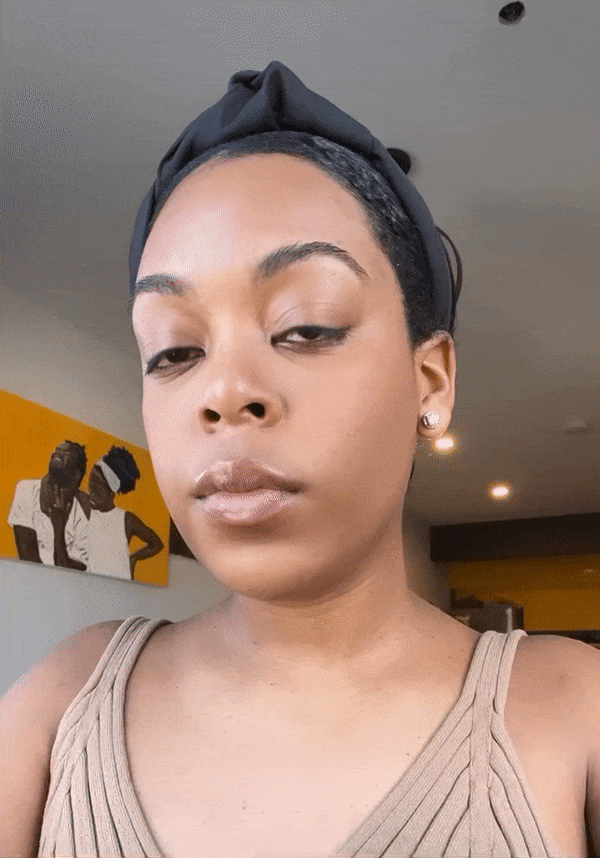 In all, this product is definitely worth trying out. It is in fact a sheer balm, so the finish on the cheek is light and just looks like a healthy flush of color. The formula did take some playing around with to get the desired effect, so I suggest taking some time to test different application methods to see which work best for you.
At just $13, the Cheek Glaze is affordable and the color range is impressive, so I will definitely be stocking up on additional shades to add to my collection. TM Essentials is also a Black-owned business, so in my quest to diversify the retailers that I shop with, stumbling upon this line was an absolute win.
Rating:
Image Source: POPSUGAR Photography / Ariel Baker