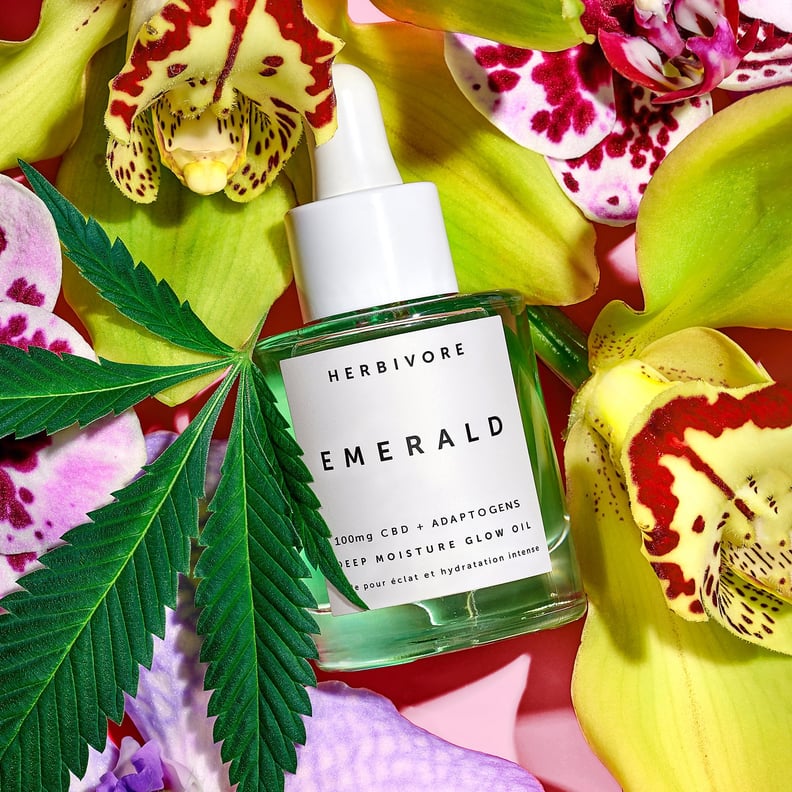 sephora.com
As POPSUGAR editors, we independently select and write about stuff we love and think you'll like too. If you buy a product we have recommended, we may receive affiliate commission, which in turn supports our work.
Ahh, the holidays. It's a time of joy and togetherness, but it can be a process to get there. From trying to coordinate travel with loved ones to wondering how you'll ever get it all done by Dec. 25, things that are supposed to be merry . . . can feel downright scary.
That's where CBD comes in: it's a chemical from the cannabis plant that does not have psychoactive properties (associated with marijuana). Instead, it can visibly reduce redness on your skin, fight soreness in your body, and even help calm your anxiety.
We've rounded up the top-rated CBD products from Sephora to help sweep away any tensions the season may bring. So if you're worried about a stress breakout or the Winter weather doing your dry skin exactly no favors, there's an item on this list that can help.
These highly rated products all feature CBD or hemp oil (or some combination of the two) on their ingredient lists. They can soothe and protect you, they're totally safe, and they won't get you high — think of it like Santa's secret helper for your skin and your state of mind.
You don't have to just take our word for it, though; here are the ones that stand out in Sephora shoppers' minds. Check them out ahead.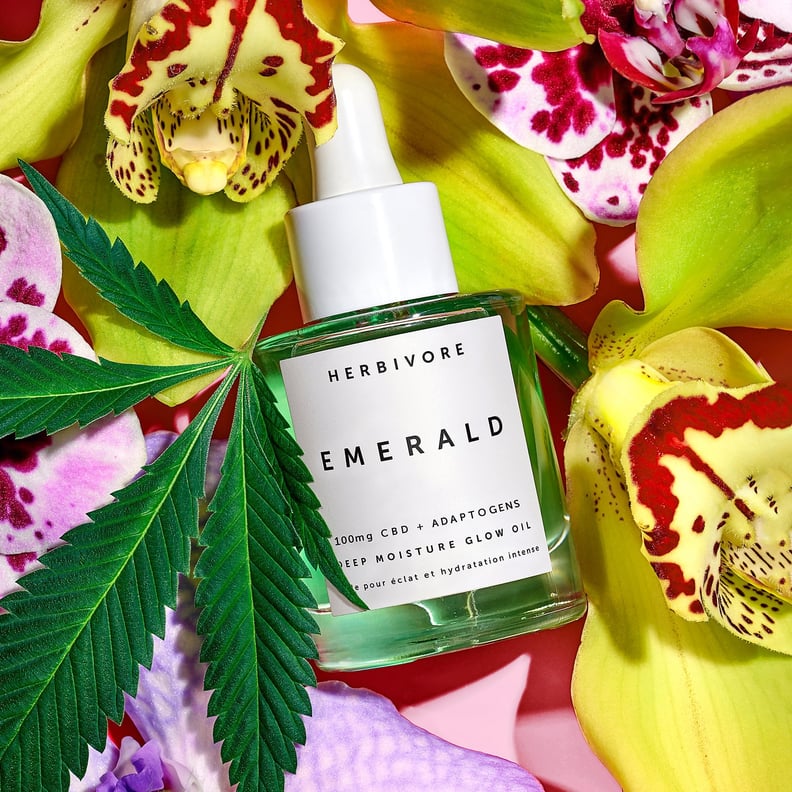 Herbivore Emerald CBD + Adaptogens Deep Moisture Glow Oil
You're stressed, your skin's stressed, and then your stressed skin is making you even more stressed. Well, Herbivore Emerald CBD + Adaptogens Deep Moisture Glow Oil ($58) must be doing something right, because it earned more than 20,000 loves from Sephora shoppers. It's a full-spectrum CBD, which means it includes a total range of cannabinoids, and the presence of small amounts of THC (less than 0.3 percent) results in an "entourage effect." Think of this as power in numbers as all the cannabinoids work together to be extra effective at calming redness and boosting hydration. Plus, it has ashwagandha, another herb that helps skin cope with lack of sleep, daily stress, pollution, and more.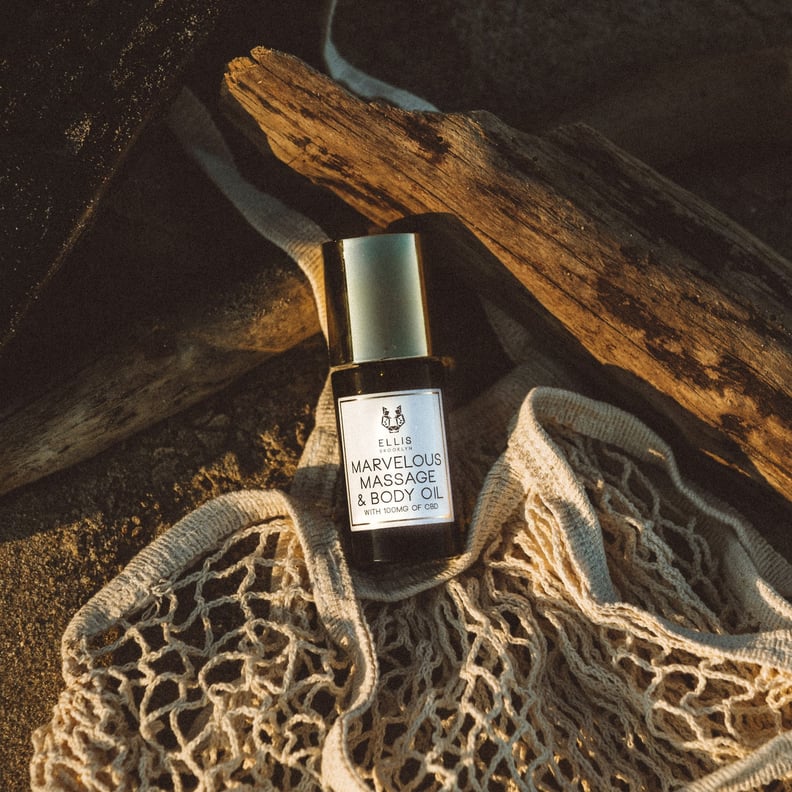 Ellis Brooklyn Marvelous CBD Massage and Body Oil
If you — or someone you love — can't get enough of massages, this Ellis Brooklyn Marvelous CBD Massage and Body Oil ($65) can take it to the next level. The CBD can help soothe your mood and your skin, and it's also rich in sweet almond oil for a hydration boost that's perfect for cold Winter weather. While it (sadly) doesn't come with its own masseuse, remember you can apply it yourself after a workout.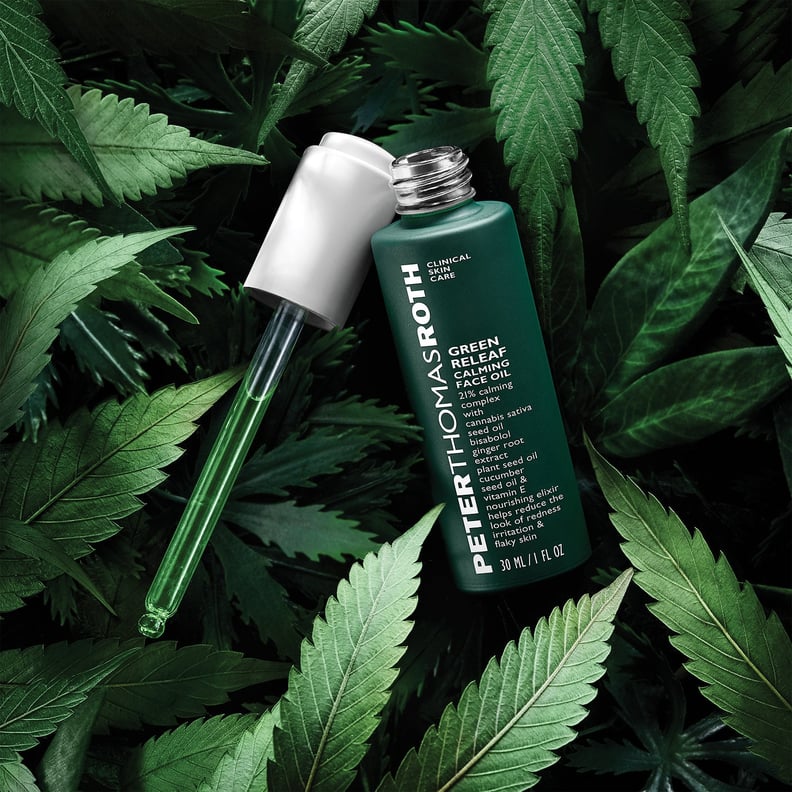 Peter Thomas Roth Green Releaf Calming Face Oil
If plane air does a number on your skin, meet Peter Thomas Roth Green Releaf Calming Face Oil ($68). This elixir can bring brightness back to dull, dry skin and cool any inflammation and reduce flakiness with its proprietary blend of bisabolol and ginger root extract. Of course, the skin-nurturing "releaf" comes from cannabis sativa seed oil — this hemp-derived product comes from the seeds of the same plant that gives us CBD (which is from the flowers, stalks, and stems). Oh, and 93 percent of Sephora reviewers would recommend this to a friend, too.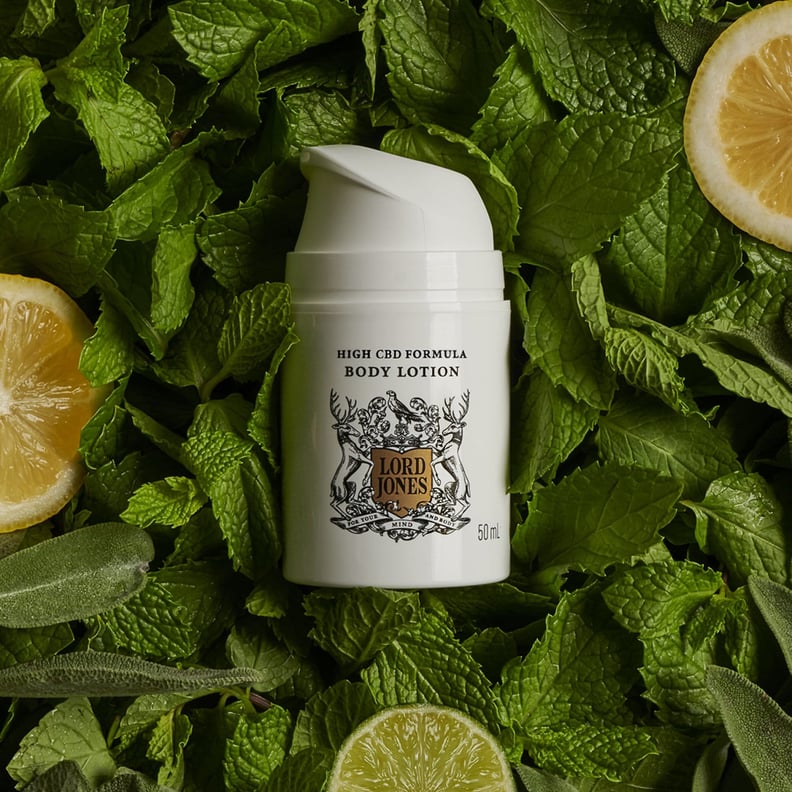 Lord Jones High CBD Formula Body Lotion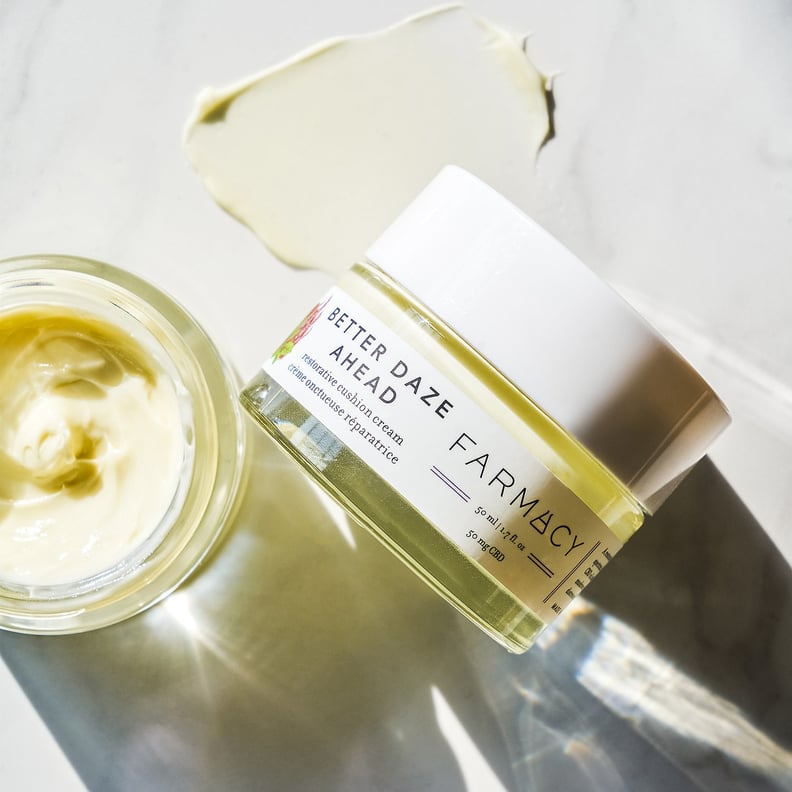 Farmacy Better Daze Ahead CBD Moisturizer
Make stressed skin calm and comfortable again with Farmacy Better Daze Ahead CBD Moisturizer ($68). This cream contains both CBD and cannabis sativa seed oil. The CBD brings that calming relief, and the seed oil pops in essential omega-6 and omega-3 acids. Oh, and the added adaptogen blend of holy basil, reishi mushroom, and purple ginseng brings balance and guards against environmental stress . . . for your skin but, hey, also your state of mind. It works for everything from awkward family dinners to pre-OOO planning stress, so keep it in your back pocket (at least metaphorically).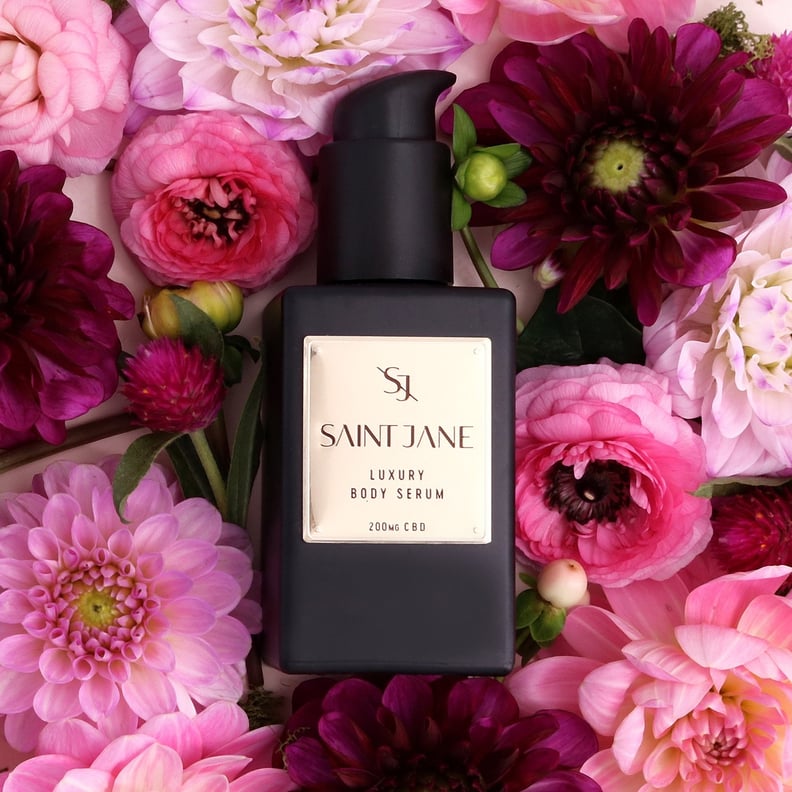 Saint Jane Luxury CBD Body Serum
Not only does the Saint Jane Luxury CBD Body Serum ($58) offer 200 mg of full-spectrum CBD to soothe, but the highly regarded serum also includes 28 botanicals to rejuvenate your skin. For extrasoft skin straight out of the shower, add a few pumps all over. There's gently exfoliating pink grapefruit and tangerine to nudge dry skin right out of your life and leave a lemony, bourbon vanilla scent in its wake.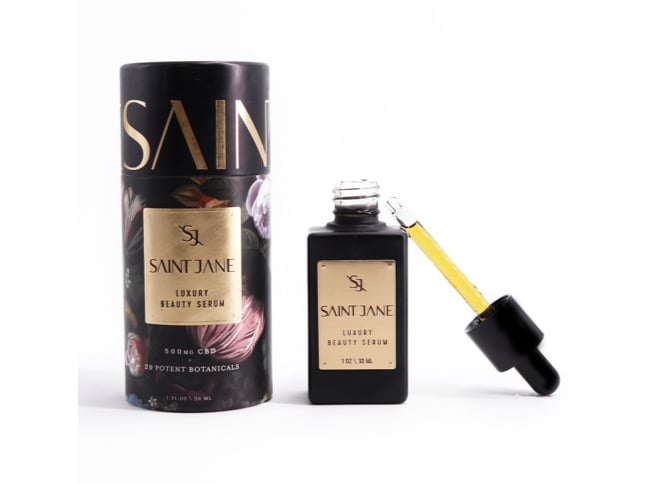 Saint Jane Beauty Luxury CBD Beauty Serum
Saint Jane Beauty Luxury CBD Beauty Serum ($125) stands out because of the high dosage in the product: 500 mg of full-spectrum CBD that's quadruple lab-tested, sustainably sourced, and organically grown. It's no surprise that it's a bestseller, too, as it adds in other powerful ingredients to help restore your face's natural glow like sea buckthorn and rosehip (to encourage cell turnover) and cold-pressed grapeseed oil (which is a powerful source of omegas, antioxidants, and vitamins to soothe and even skin tone).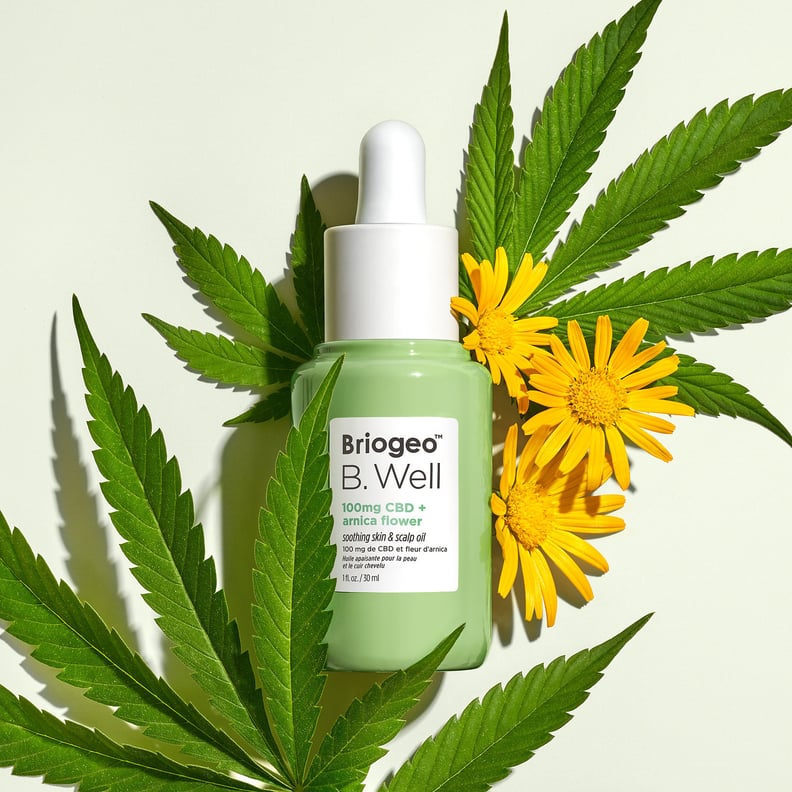 Briogeo B.Well 100mg CBD + Arnica Flower Soothing Skin and Scalp Oil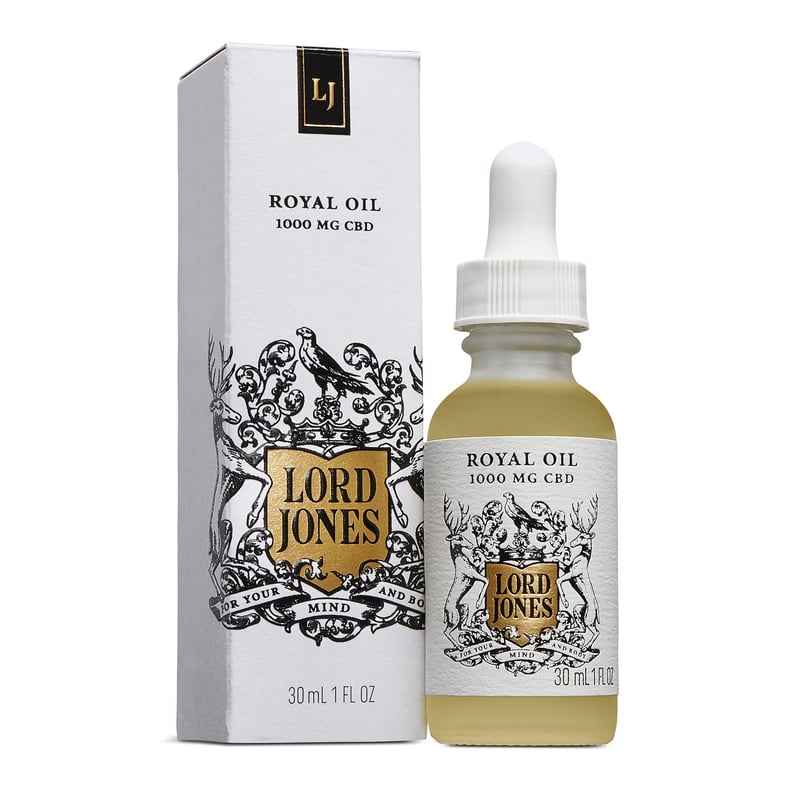 Lord Jones Royal Oil 1000mg Pure CBD Oil
Lord Jones Royal Oil 1000mg Pure CBD Oil ($100) includes just two ingredients — a broad-spectrum CBD oil suspended in pure grape seed oil (that's also vegan, gluten-free, nonpsychoactive, and contains zero THC). It can be massaged directly into your skin to help reduce the appearance of fine lines and wrinkles or added to an existing moisturizer to soothe and restore. Oh, and it can also be used as a supplement — a full dropper puts 40 mg of CBD under your tongue for 60 seconds before swallowing.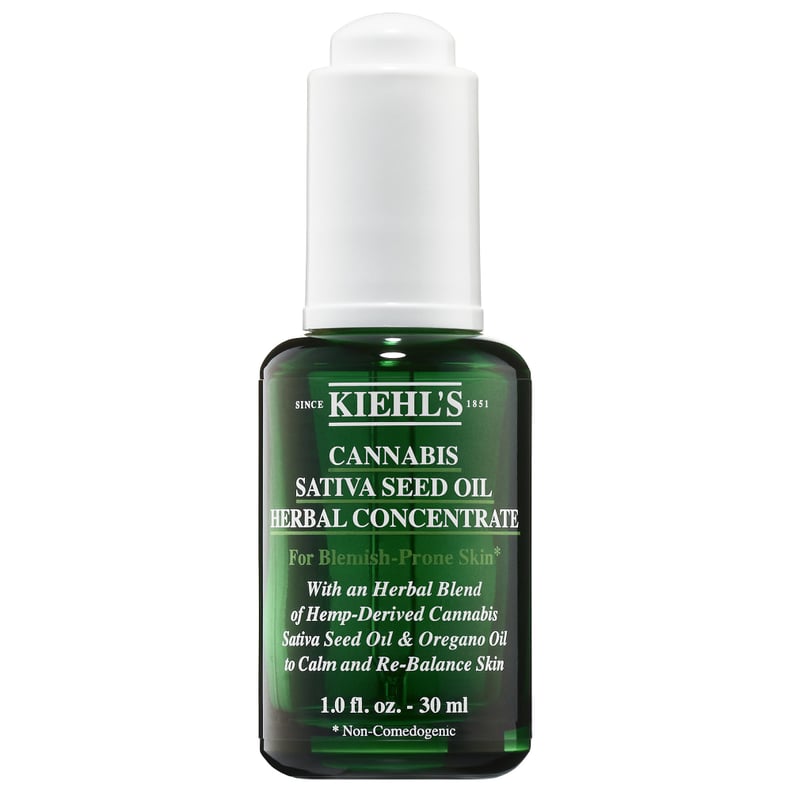 Kiehl's Cannabis Sativa Seed Oil Herbal Concentrate
Kiehl's Cannabis Sativa Seed Oil Herbal Concentrate ($49) is a top-rated CBD-free oil that still makes the list because it includes cannabis sativa seed from the same plant and offers the same discomfort-relieving benefits for your skin. At first, it may sound counterintuitive that this lightweight oil can help with oily skin, but it's a noncomedogenic product, which means it's formulated so it is not likely to cause pore blockages and breakouts. As a bonus, the green oregano oil can also help with blemishes and problem skin.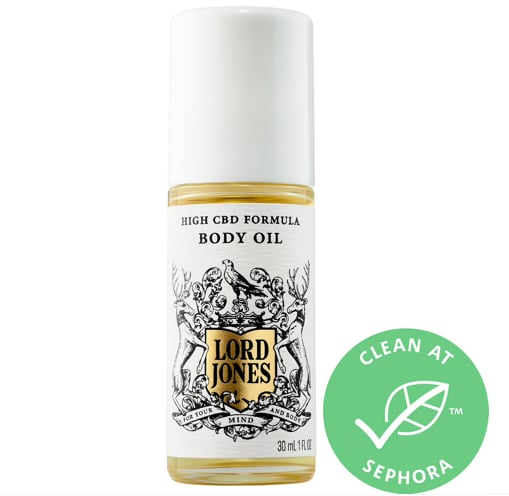 Lord Jones High CBD Formula Body Oil 100mg
Lord Jones High CBD Formula Body Oil 100mg ($65) offers the same inflammation-banishing relief as other CBD products, but the rollerball sets this product apart. With just one swipe, the oil can easily be applied at any time to any pressure points on your body. Now, it does include avocado, hemp, jojoba, safflower, and soybean oil to also instantly hydrate skin, but the comfort it can provide goes way beyond a visible glow. It can do miracles on your temples during a stressful day, on your neck after hunching over a computer, or on your feet before a night out in high heels.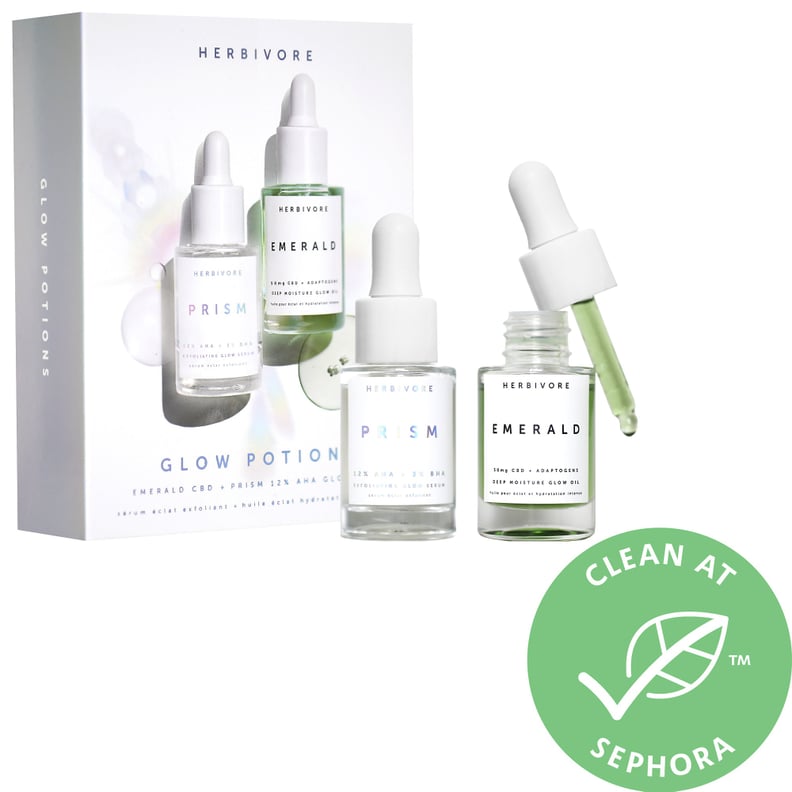 Herbivore Glow Potions Emerald CBD + Prism 12% AHA Glow Duo
The top-rated Herbivore Glow Potions Emerald CBD + Prism 12% AHA Glow Duo ($39) is a limited-edition set (valued at $47) with two products that are simply better together. The Emerald CBD Deep Moisture Glow Oil has 50 mg of CBD to, you guessed it, help your skin glow, and the Prism 12% Exfoliating Glow Serum has alpha hydroxy acids (AHA) to both improve texture and tone and reduce the appearance of any hyperpigmentation. If you want to go wild, use both products either back to back or combined together, massaged in with a jade face roller.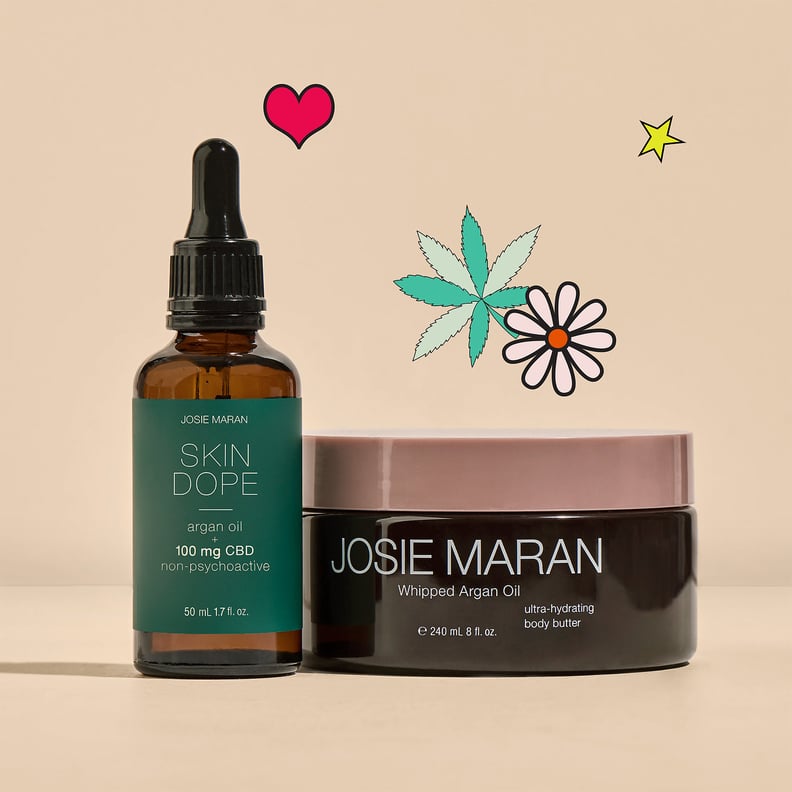 Josie Maran Peace, Love and CBD
Perhaps you're facing a long journey, or you simply spent too much time holiday shopping on your feet? Meet Josie Maran Peace, Love and CBD ($80). This set — valued at $114 — comes with two full-size products for when you're too fatigued to function (without a possible caffeine crash afterward). The Skin Dope Argan Oil + 100mg CBD Oil may have the word "dope" in the name, but think dope like cool and not dope like a drug, as there's no high-generating THC at all, just skin-soothing magic. The Whipped Argan Oil Body Butter also features the brand's key ingredient: argan oil is featured in 90 percent of Josie Maran products, like these skincare serums, and offers vitamin E, antioxidants, and essential fatty acids to repair and protect.
Any cannabis products referenced above are not intended to diagnose, treat, cure, or prevent any disease. The writer is not a medical doctor, and their experience is based on personal use, the results of which may not be typical or intended. The legality of cannabis products varies by state, and readers are encouraged to check their local laws before purchasing and using cannabis products. Nothing in this article should be construed as advice regarding the legal status of cannabis products. Any views expressed in this article by a third-party sponsor are those of such sponsor, and do not necessarily represent the views of POPSUGAR.