7 Trans Makeup Influencers You Should Be Following on Social Media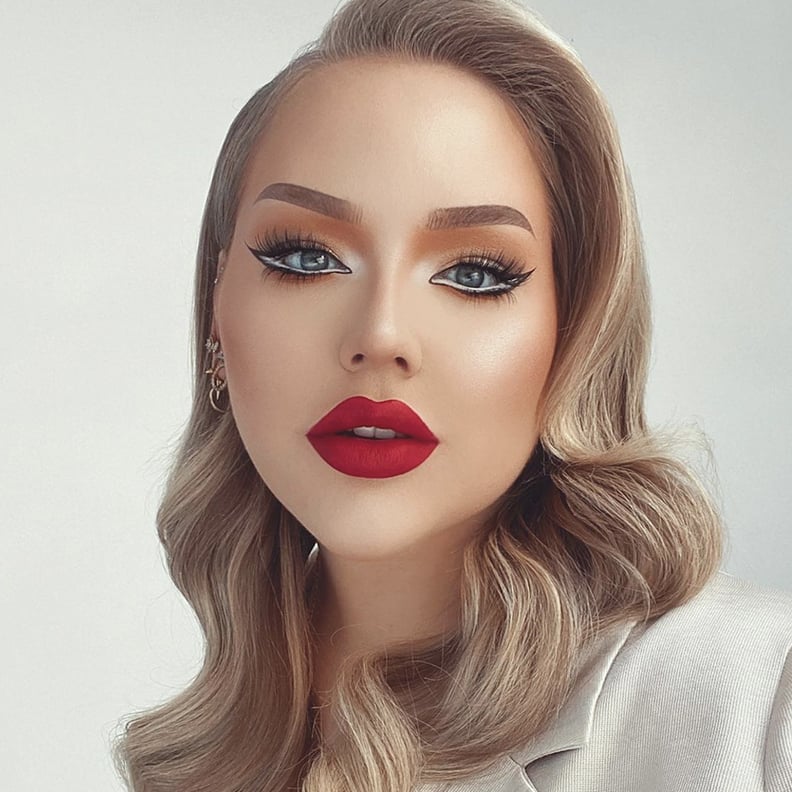 If you've ever wondered how to contour, what new makeup products to try, or how to really get your skin to glow, beauty influencers have the answers. Countless YouTube vloggers have segments dedicated to everything from fixing flyaway hairs to applying highlighter, but some of the best come from members of the trans community. Trans voices thrive in this space, thanks not only to the numerous need-to-know makeup tips they share but also in large part to the unique experiences they have faced in the beauty world (and life in general) that they have so openly shared along the way.
From Nikita Dragun to Gigi Gorgeous, these beauty vloggers have paved the way for makeup-lovers in the trans community and beyond. Some of these stars started with just a handful of loyal followers and they are now are widely known all around the world, while others were well-versed in the makeup space well before coming out, like NikkieTutorials. Each person has had a different journey, and their experiences have helped shape their love for beauty, and it shows in the content they produce.
By following these trans beauty influencers, you can learn everything you need to know about makeup while also showing your support the LGBTQ+ community. Read ahead to feel inspired to get your glam on.
01
Nikita Dragun
With nearly three million YouTube subscribers, Nikita Dragun is one of the most widely known beauty influencers. She opened up about her journey in 2015 with an emotional video titled "I am Transgender." The video touched on how appreciative she is of the support from those around her and how she never thought she would be able to get this comfortable sharing her life with others. Since then, Dragun continues to openly talk about her journey and has also started her own beauty line in March of last year called Dragun Beauty. Her Instagram feed and YouTube channel has all the best beauty hacks, tips, and more.
02
NikkieTutorials
Nikkie de Jager, better known by her YouTube channel name NikkieTutorials, was well-known for years before coming out earlier this year. She has expressed that from a very young age, she felt like she was born in the wrong body. With the support of those around her, de Jager began to transition when she was 6 years old by growing out her hair and wearing girls' clothing. She started taking hormones at 14, and by 19, she had fully transitioned. The vlogger shares her beauty insights to her 14 million Instagram followers and has had more than one billion views on her YouTube channel.
03
Gigi Gorgeous
Gigi Gorgeous transitioned on YouTube in 2017 in a movie documentary called "This Is Everything: Gigi Gorgeous." Her loyal 2.8 million viewers were able to see every element of her transition, from the emotional and difficult to the ultimately awe-inspiring. Since then, her Instagram following has soared to over two million, due to her glamorous makeup looks and intricate hairstyles. Gigi's YouTube has videos that range from topics like relationships, fashion, beauty, and more.
04
Julie Vu
Julie Vu, better known as Princess Joules, has been open about her transitioning journey since she started her YouTube channel about 10 years ago, which has since accumulated over 500,000 subscribers since. According to her YouTube bio, "Miss Vu has shared her story in many peer education workshops, appeared on the Dr. Drew show and is one of the first transgender women to document her whole transition on social media platforms." Along with beauty tutorials, her videos also feature topics like cooking, mental health, and sex.
05
Elena Genevinne
Elena Genevinne's Instagram pictures are worth envying, due in part to her long blond hair, glam makeup, and killer nail designs. Her YouTube channel features the best way to get pageant curls, extension tips, and more. Elena also documented her journey with hormones and told viewers in 2017 just how much dedication it takes to transition.
06
Eden the Doll
With over 24 million views on her YouTube channel, Eden Estrada knows how to make heads turn. The former LA model completed her surgery when she was 21 and documented parts of her journey on YouTube. The influencer has a wide range of content with hair transformation videos, clips of her friends and family doing her makeup, and personal peeks into her most important relationships.
07
Angela Vanity
In 2016, Angela Vanity posted a Q and A on her YouTube channel and answered questions about her relationships, transitioning, and everything in between. Since then, she has gained over 100k Instagram followers and has had millions of views on her YouTube channel. Her channel features clips of her getting hair extensions, her thoughts on fillers and injections, and even a tutorial on how to do a Havana Barbie makeup look.