We Never Needed to Know What Tyler, the Creator Smelled Like Until Now
As POPSUGAR editors, we independently select and write about stuff we love and think you'll like too. If you buy a product we have recommended, we may receive affiliate commission, which in turn supports our work.
Tyler, the Creator is expanding his empire, entering into a slightly unexpected space: beauty. The Golf Wang founder, whose real name is Tyler Gregory Okonma, is now also the founder of Golf le Fleur, a beauty and accessories brand that features nail polish, fragrance, and more.
The line, which the artist stated had been in the works for two years, is debuting three nail polish shades — Geneva Blue (a pastel blue), Georgia Peach (a powdery orange), and Glitter (an iridescent top coat) — as well as a bright, citrus-floral fragrance called French Waltz. (And if you, like us, are now wondering what Tyler, the Creator smells like, it's a hint of mandarin, lychee, jasmine, and sandalwood. Obviously.) Okonma tweeted that the scent specifically came from "an idea i had set on top of a mountain in california."
With celebrity beauty lines of today quickly becoming what celebrity fragrance launches was to the early 2000s, and with some of the rapper's peers like Machine Gun Kelly and Harry Styles also coming out with beauty lines featuring nail polishes, we are excited to see how Okonma will differentiate his company from what's out there on the market. We have no doubt that he will do so spectacularly — because if it's one thing we know about Tyler, the Creator, he not only embraces what's different, he thrives in it.
Golf le Fleur French Waltz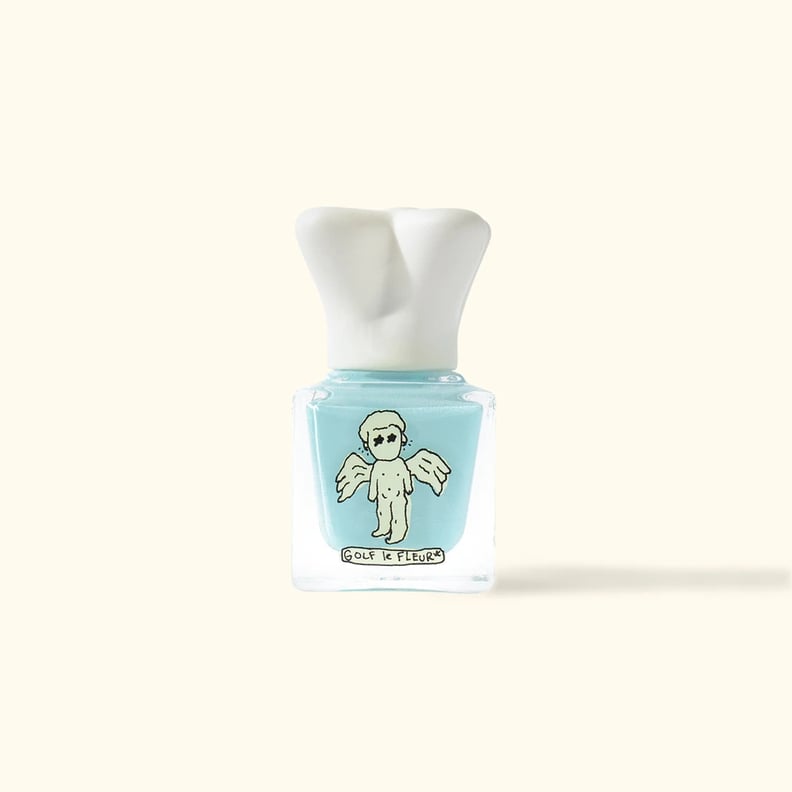 Golf le Fleur Nail Polish in Geneva Blue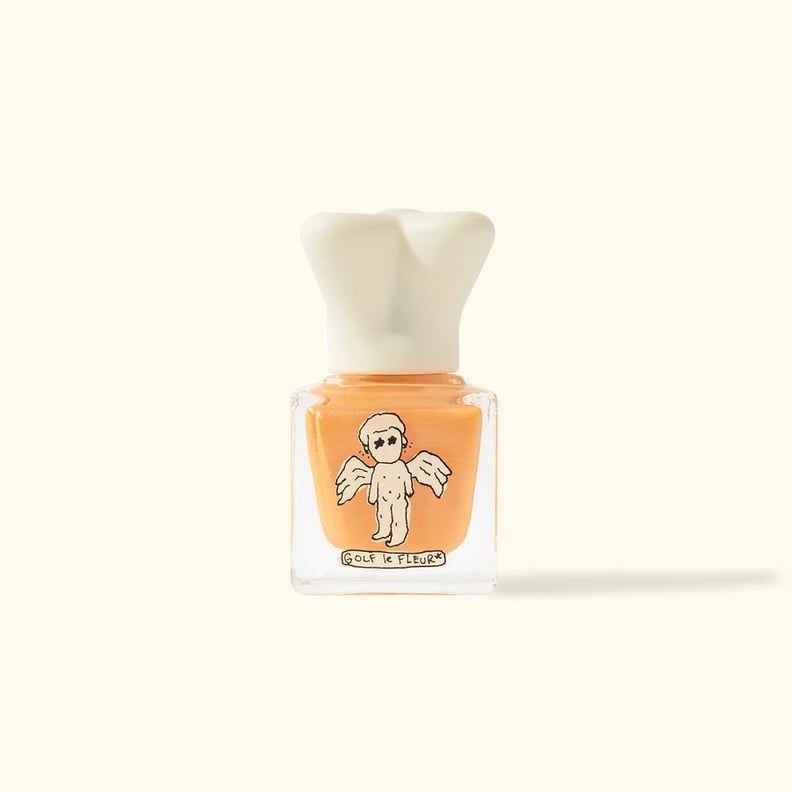 Golf le Fleur Nail Polish in Georgia Peach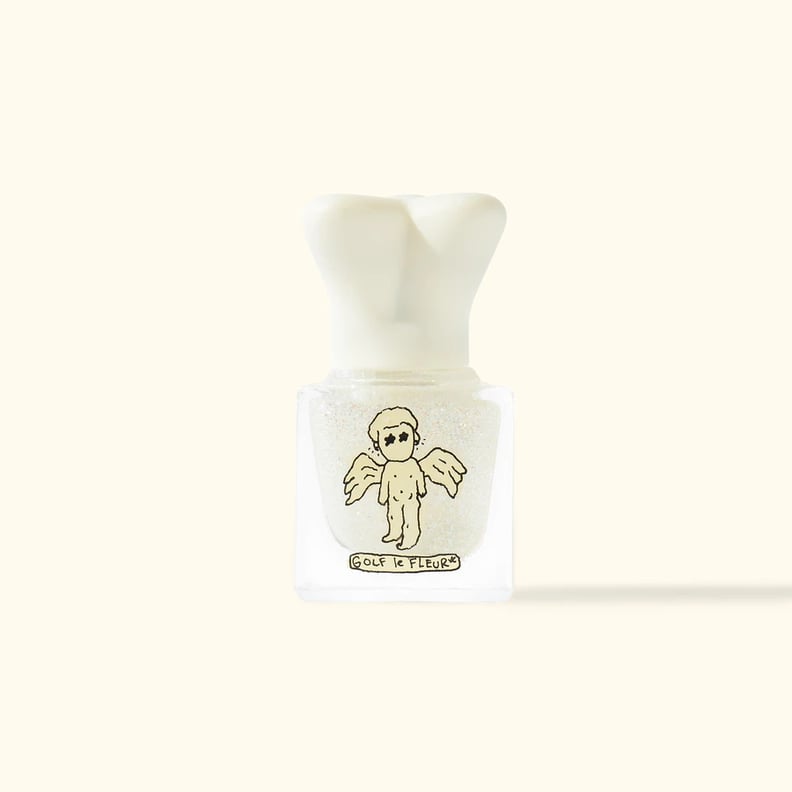 Golf le Fleur Nail Polish in Glitter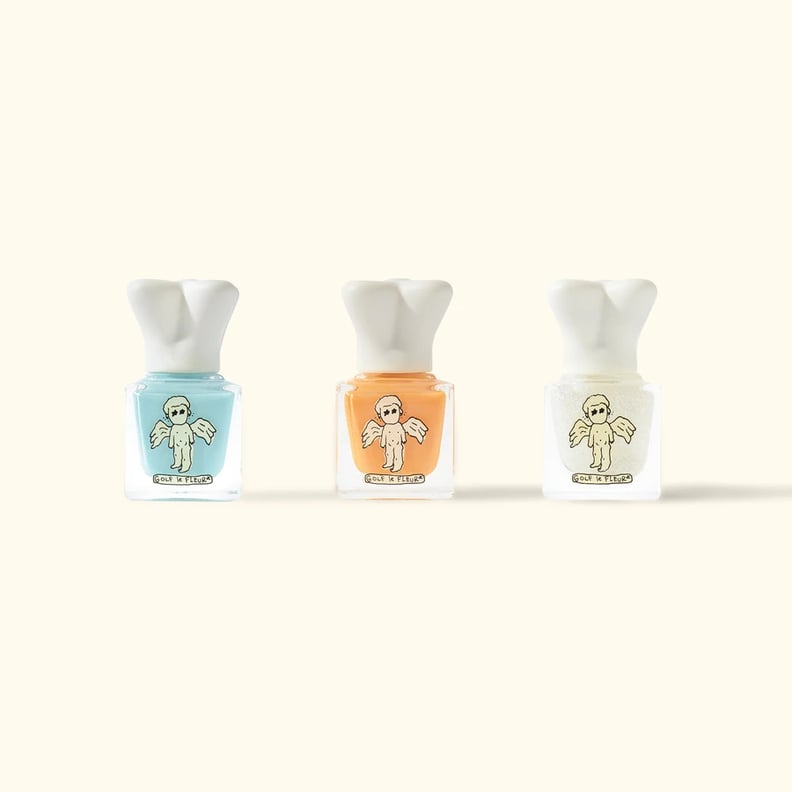 Golf le Fleur A Nail Polish Collection