Vanessa Hudgens's Chocolate-Glazed-Doughnut Nails: Photos
Vanessa Hudgens's Chocolate-Glazed-Doughnut Nails Elevate the Trend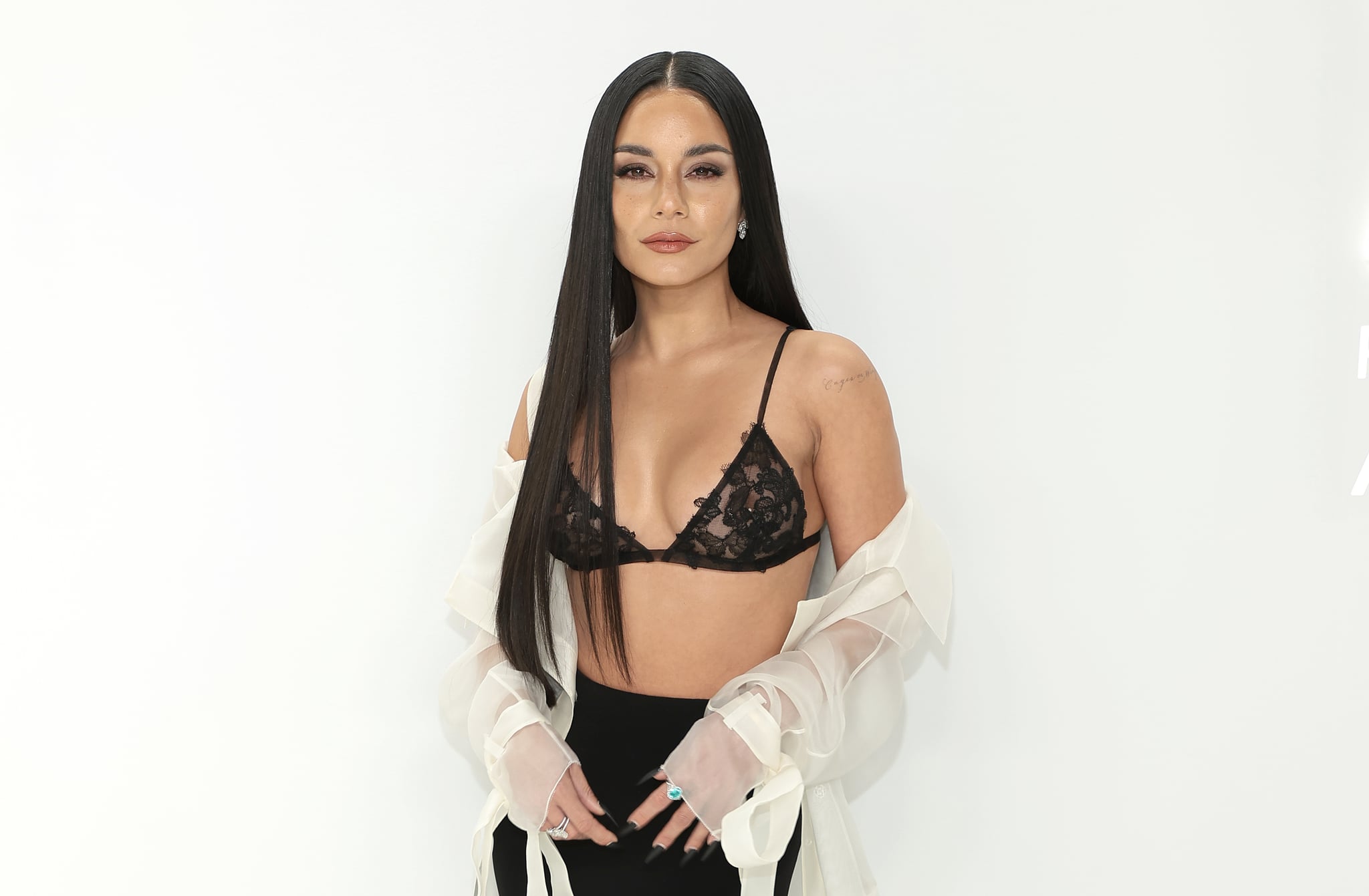 Image Source: Getty/Dimitrios Kambouris / Staff
Vanessa Hudgens is continuing her love affair with glazed-doughnut nails. The actor went to her go-to manicurist Zola Ganzorigt to get a new variation of the popular trend: chocolate-glazed-doughnut nails.
Hudgens's nails were filed into a long stiletto shape and painted a translucent warm-brown color. As is tradition with the "glazed" technique, a chrome powder was rubbed onto her nail, giving the entire manicure a wet appearance. Hudgens's nails, however, had a slight blue tint indicating that the powder used may not have been the viral OPI Tin Man Can (salon only). This gave the manicure a slightly more ethereal appearance.
Glazed-doughnut nails have only gotten more popular since Hailey Bieber revealed the look as her go-to last year. Other celebrities like Kate Hudson and Kerry Washington have been spotted with the manicure, and numerous iterations of the trend, like the glazed-doughnut french manicure, have also popped up. The manicure has graced social media and red carpets alike, and with Hudgens reportedly being engaged, it can also double as a perfect bridal nail.
Whether you're on the hunt for your next manicure or have become a glazed-doughnut nail fanatic yourself, you can't go wrong with this newer version of the trend. Take a closer look at Hudgens's nails below.