Jennifer Lopez Might Be Onto Something: This Olive Oil Cleanser Is My Secret to Glowy Skin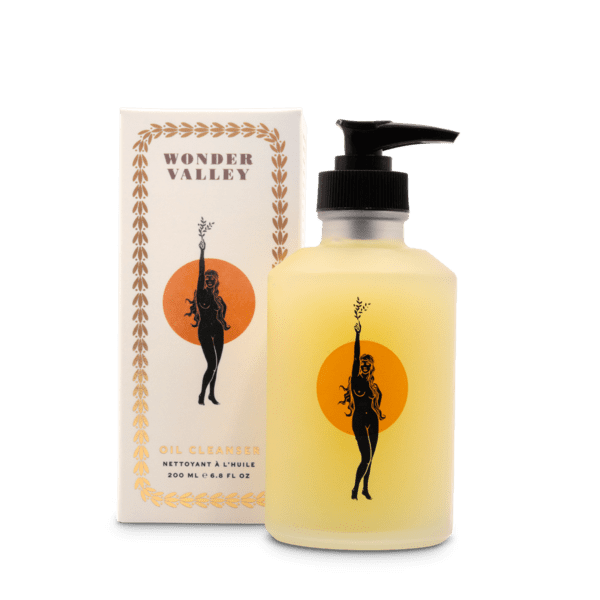 POPSUGAR Photography | Aviel Kanter
POPSUGAR Photography | Aviel Kanter
Every editorial product is independently selected by our editors. If you buy something through our links, we may earn commission.
Jennifer Lopez's seemingly lit-from-within glow has been the stuff of legend since we watched in awe as she danced on the beach for the "Love Don't Cost a Thing" video. And the unicorn status of her skin has only intensified as she's gotten older, especially since J Lo has long claimed that she hasn't had any Botox or injectables. Instead, she says that her secret to flawless skin comes down to wearing SPF, hydrating, regular exercise and healthy eating, and using olive oil in her skin care — something that was passed down to her from her mother. Her namesake beauty brand even uses olive oil as its star ingredient.
Olive oil for beauty certainly isn't new; the ancient Egyptians were known to slather themselves in the stuff, and Sophia Loren said she added EVOO to her baths for antiaging benefits. While it's not a great idea to put straight-up olive oil directly on your skin (you'll probably break out, and olive oil isn't recommended for people with acne-prone skin), when it's added to other products, it can have myriad benefits for your skin. We're talking moisturizing, reducing inflammation, protecting from environmental damage, and even wound healing. Not to mention, it does a bang-up job of removing stubborn makeup, like waterproof mascara and eyeliner.
Case in point: Wonder Valley's Oil Cleanser, which uses olive oil as its baseline ingredient. The California-based company is best known for its luxury olive oils (they're quickly becoming a kitchen-counter status symbol for those who care about that kind of thing), but the skin-care line can stand alone both in efficacy and gorgeous packaging.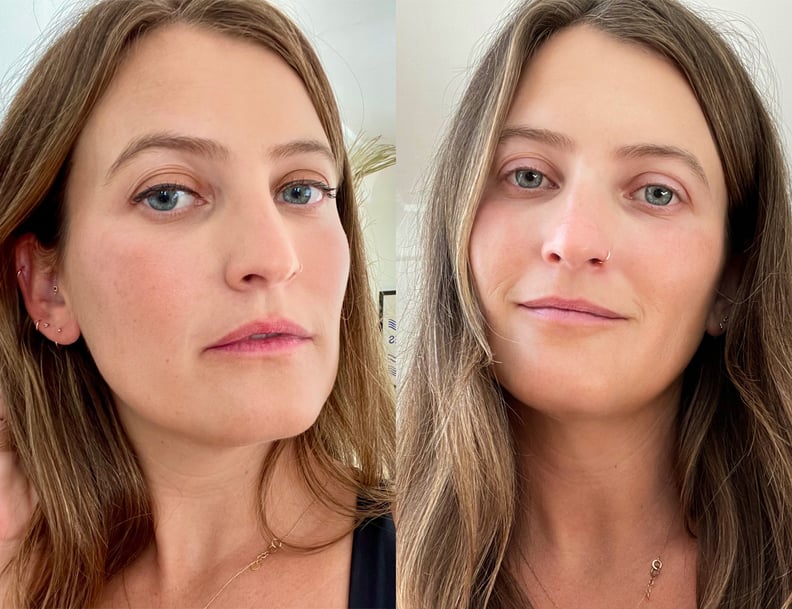 The oil cleanser has a honey-like, almost sticky texture — TBH, it kind of feels counterintuitive to slather it all over your face. But trust me, it gets my most intensely waterproof glitter eyeshadows and no-streak mascaras off with only one wash. I'm not a huge fan of double cleansing (seriously, who has time?), so I'm into something that only requires a single step.
Like most oil or balm cleansers, you massage this stuff into your face when dry. Despite it being pretty thick, it glides over your skin no problem, and doesn't feel like it's pulling at your lashes. In fact, olive oil is a natural conditioner for your lashes, so don't be surprised if they feel extra fluffy after cleansing. When you add water, it turns into more of an emulsion to finish the job. Bonus: it doesn't make your eyes sting while washing it off.
Aside from the practical criteria, this cleanser has some major added benefits. Beyond moisturizing olive oil, the super-rich formula includes geranium oil, which is naturally antimicrobial; avocado oil and grapeseed oil to enhance elasticity; and antioxidant-rich sea buckthorn oil. Essentially, it's full of good fats that leave your skin feeling nourished and supple rather than totally stripped after cleansing.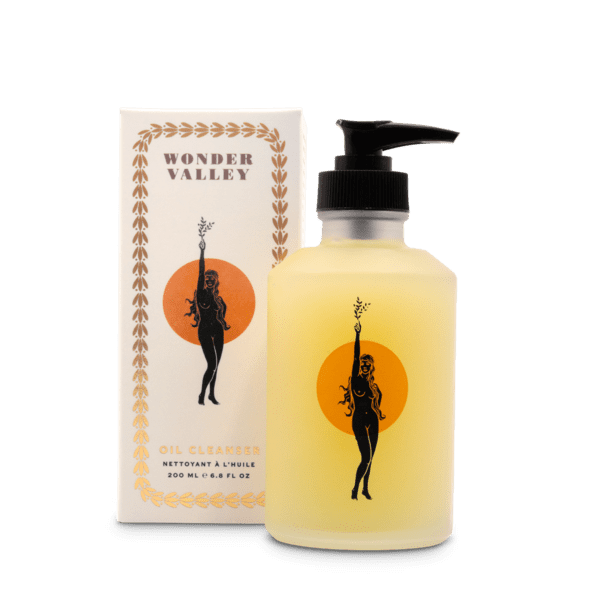 So while I don't think olive oil is going to replace my Botox appointments, I'll gladly take J Lo's olive oil rec for my at-home regimen. And the Wonder Valley Oil Cleanser ($65) is my go-to for my own personal J Lo glow.