Zendaya is one young celebrity who totally embraces the world of extensions. In fact, we've probably never seen her natural hair because she takes every red carpet appearance as an opportunity to try something new. Recently, Zendaya revealed her big hair secret on Instagram, saying, "So many people get stressed out every time I wear a different hairstyle on the red carpet. It's called a wig, people!" And we have to admit her stylist is a wig wonder. One day she could be wearing a blunt bob, and the next evening it's hair down to her butt. We did the same experimenting as a teen — perms, bangs, and even grunge hair color (not all of them were successes). Zendaya's weave obsession makes for some unbelievable hair moments, which we catalog ahead.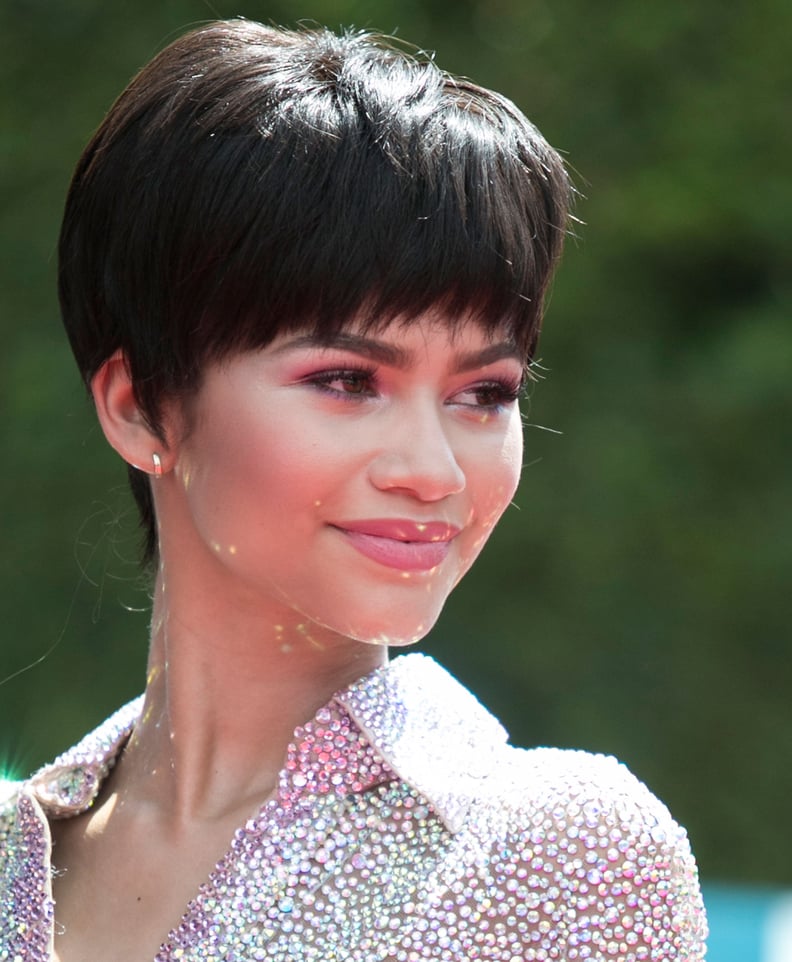 June 2015
At the 2015 BET Awards, Zendaya sported a chic, brow-grazing pixie cut that elongated her swan-like neck.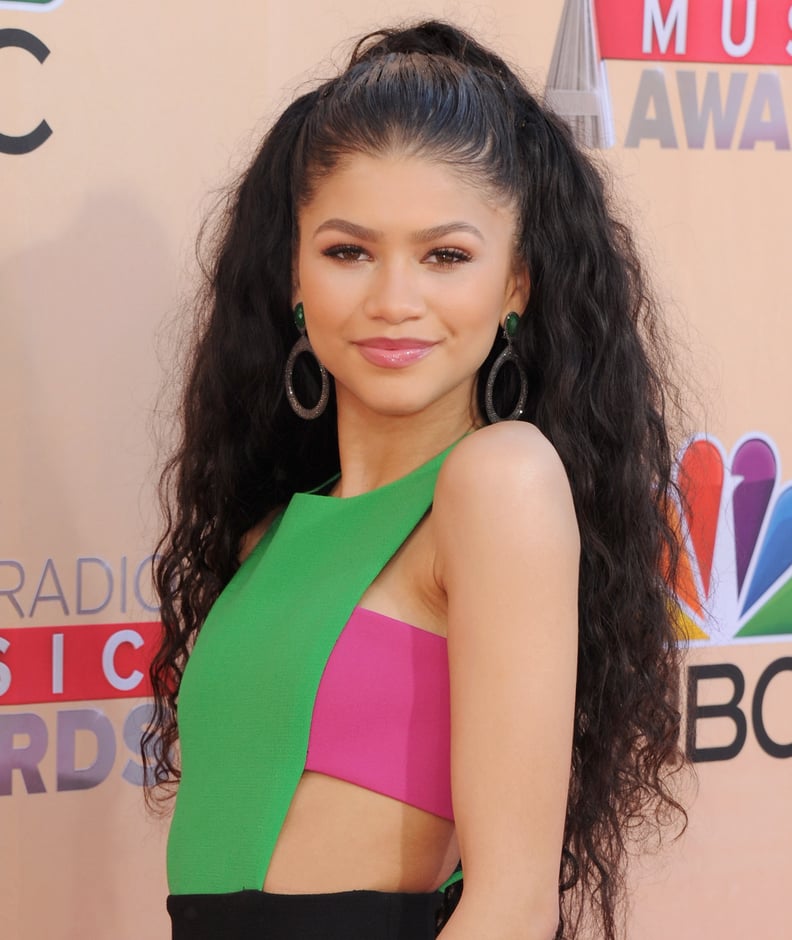 March 2015
At the iHeartRadio Music Awards, Zendaya wore mounds of wavy extensions down her back. We only have one question: how heavy was all that hair?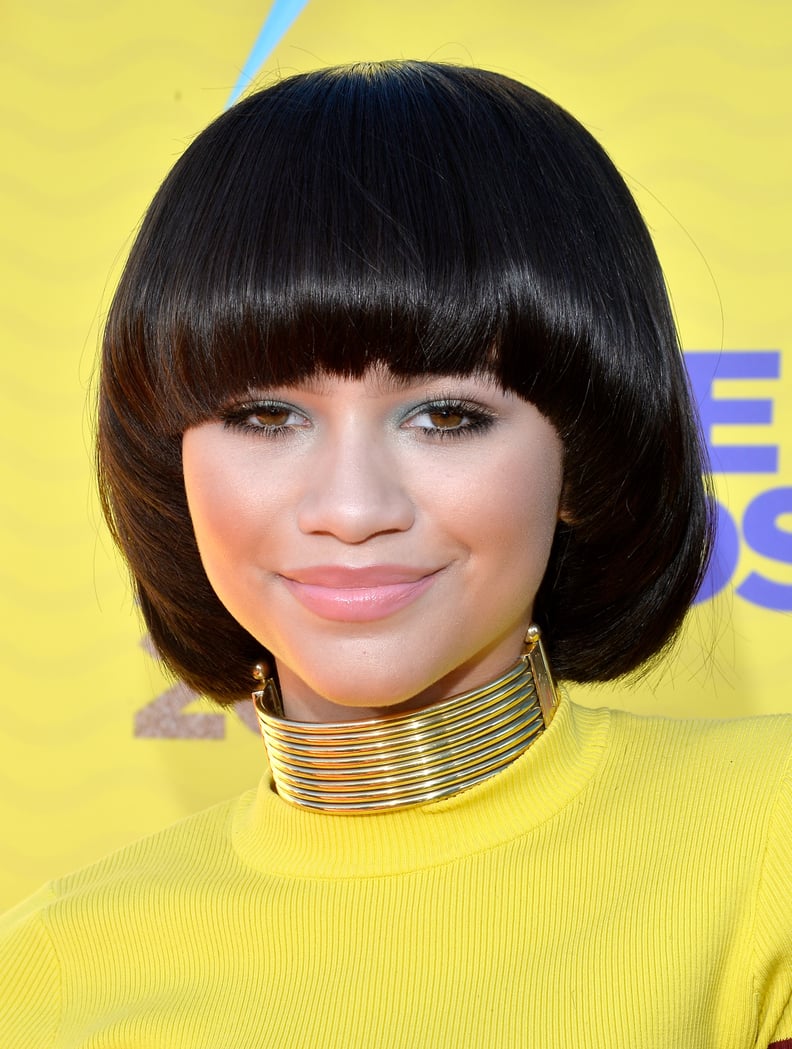 March 2015
Zendaya had a Beatles hair moment at the Kids' Choice Awards. The rounded, jet-black wig was something straight out of the '60s.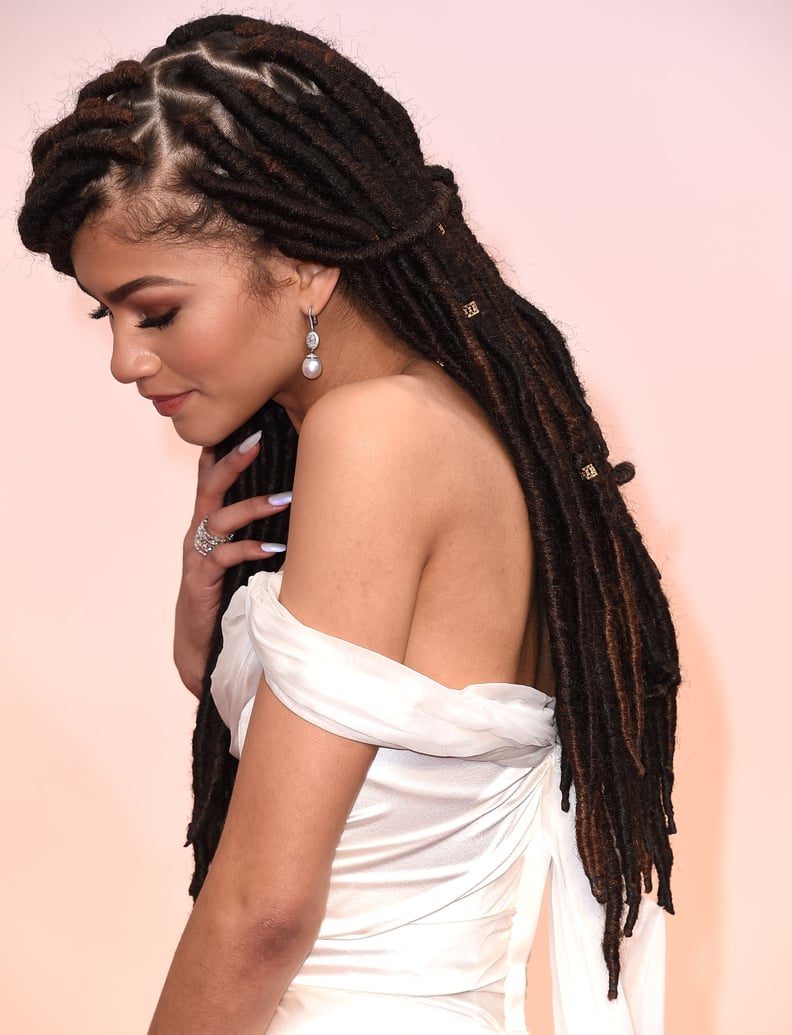 February 2015
February 2015
Is the bowl cut making a comeback? Zendaya rocked a short pixie wig to the 2015 Grammys. That and the dark brown lipstick made this beauty look a '90s throwback moment.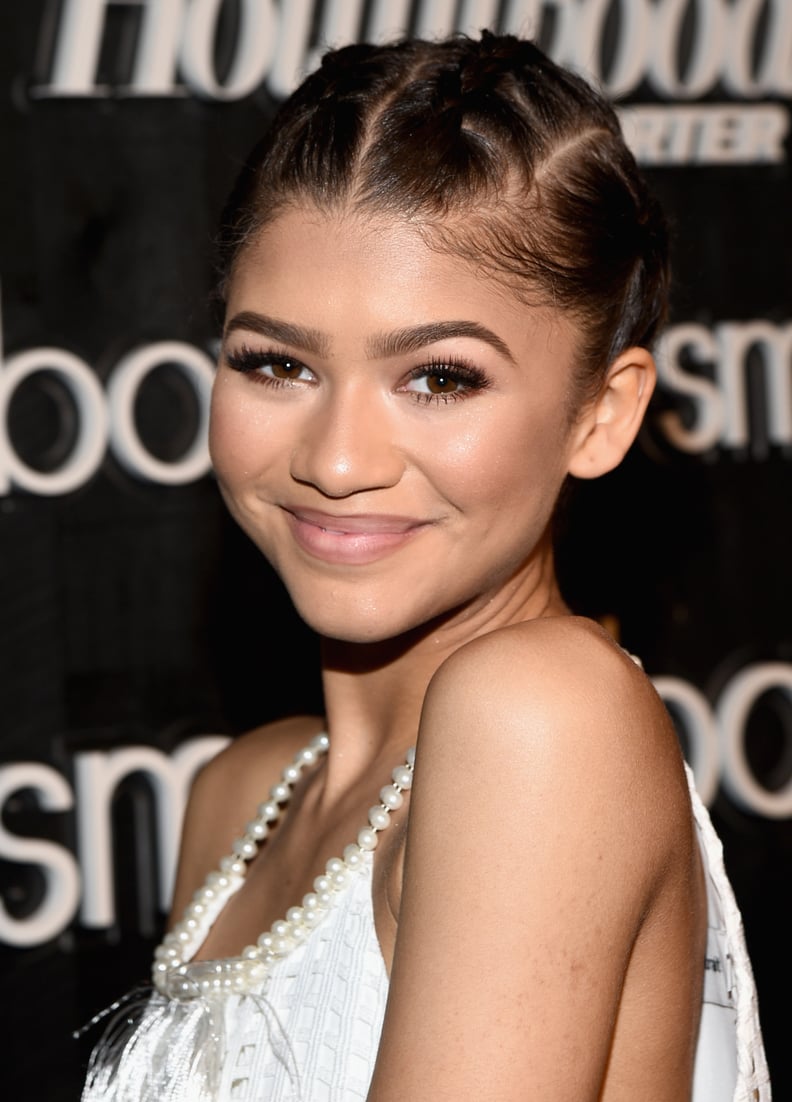 February 2015
For the Smashbox Studios reopening, Zendaya rocked cornrows on the red carpet. The slicked-back style showed off her pristine arches and gorgeous smoky eye.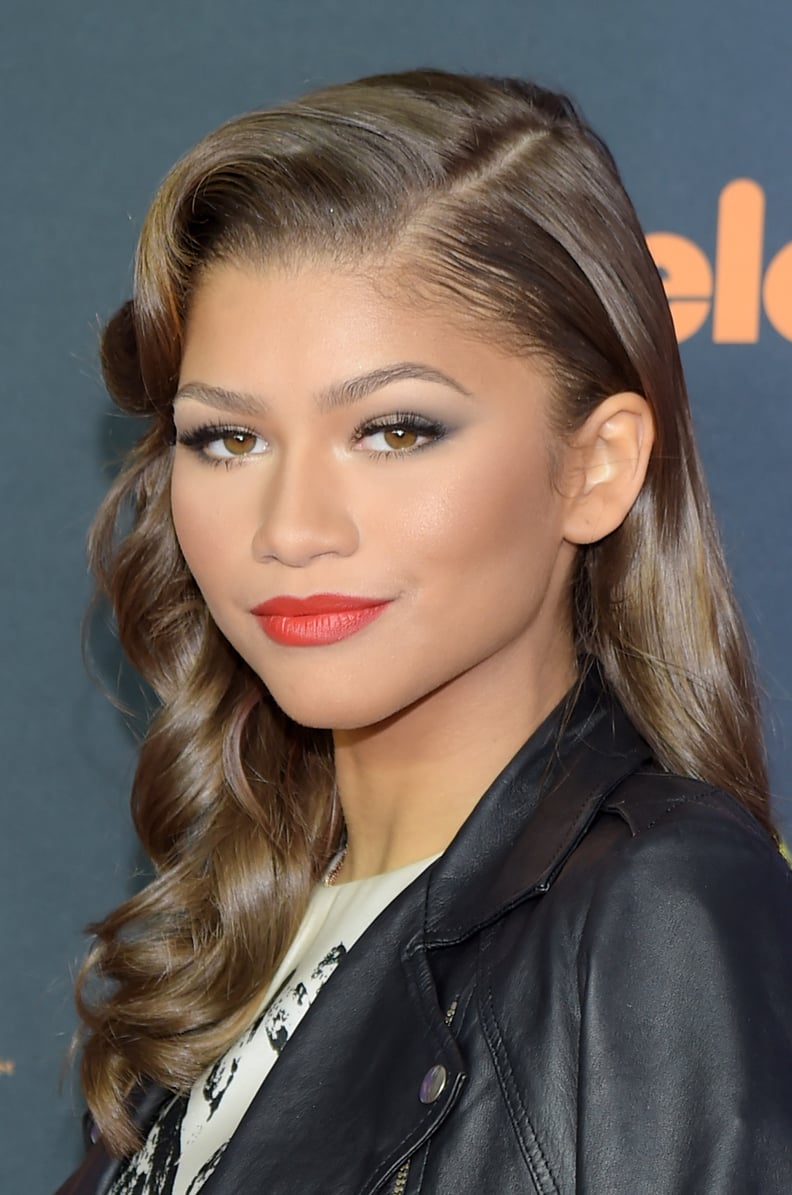 November 2014
For the Nickelodeon HALO Awards, Zendaya went for Old Hollywood glamour with a sideswept look and red lipstick.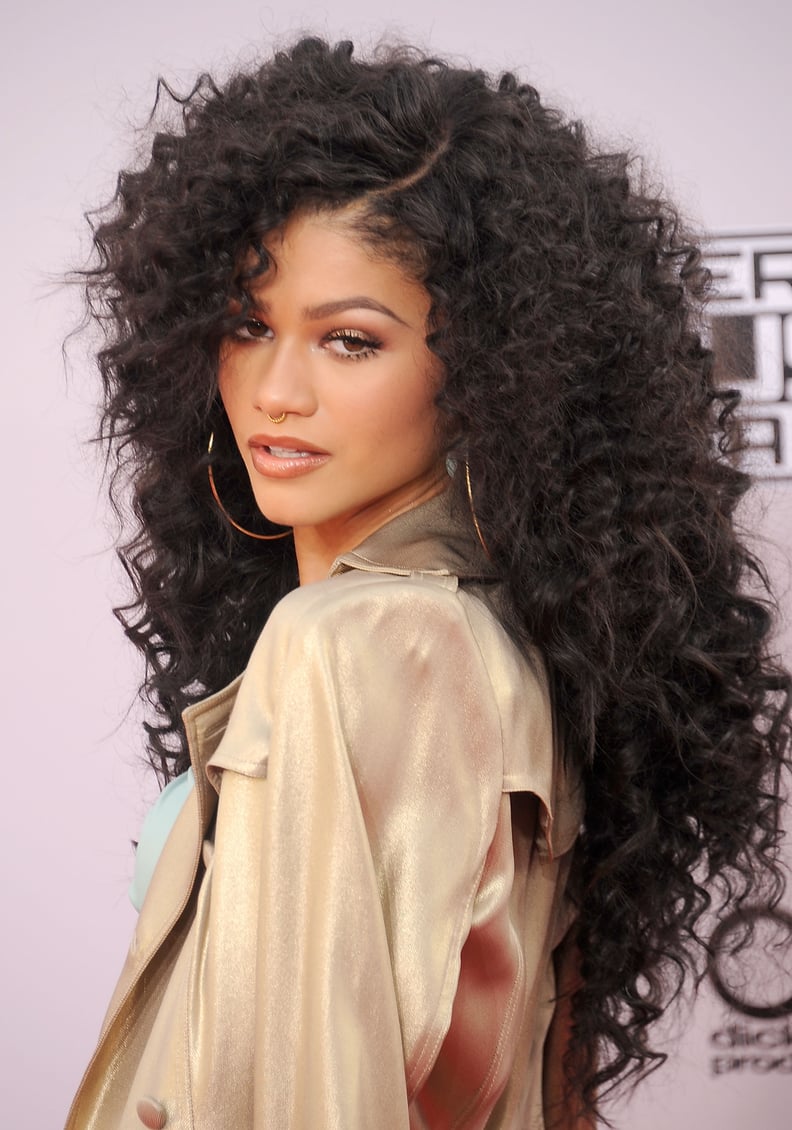 November 2014
Wait, is that Beyoncé? Zendaya was definitely channeling Foxy Cleopatra on the 2014 American Music Awards. Her head of hair was crimped and curled for the ultimate volume.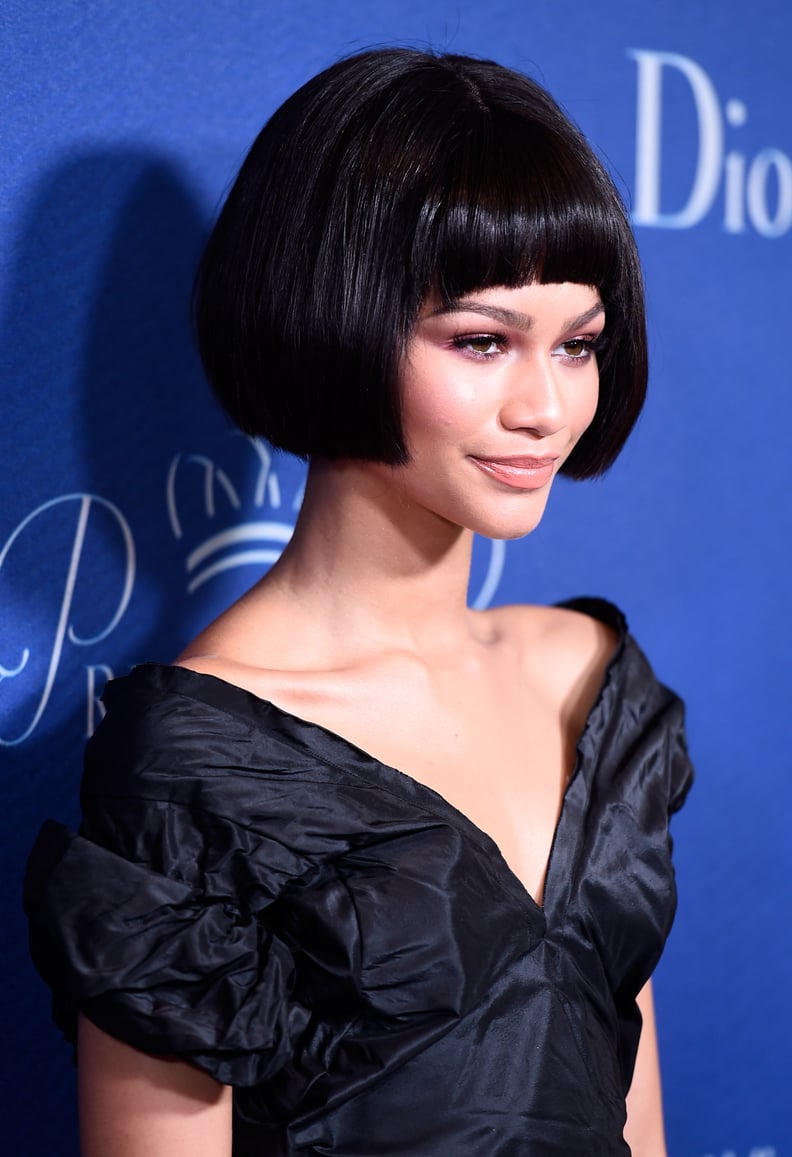 October 2014
The blunt bob wig Zendaya wore to the Princess Grace Awards Gala was the perfect pairing for her silky black gown and dramatic purple eye makeup.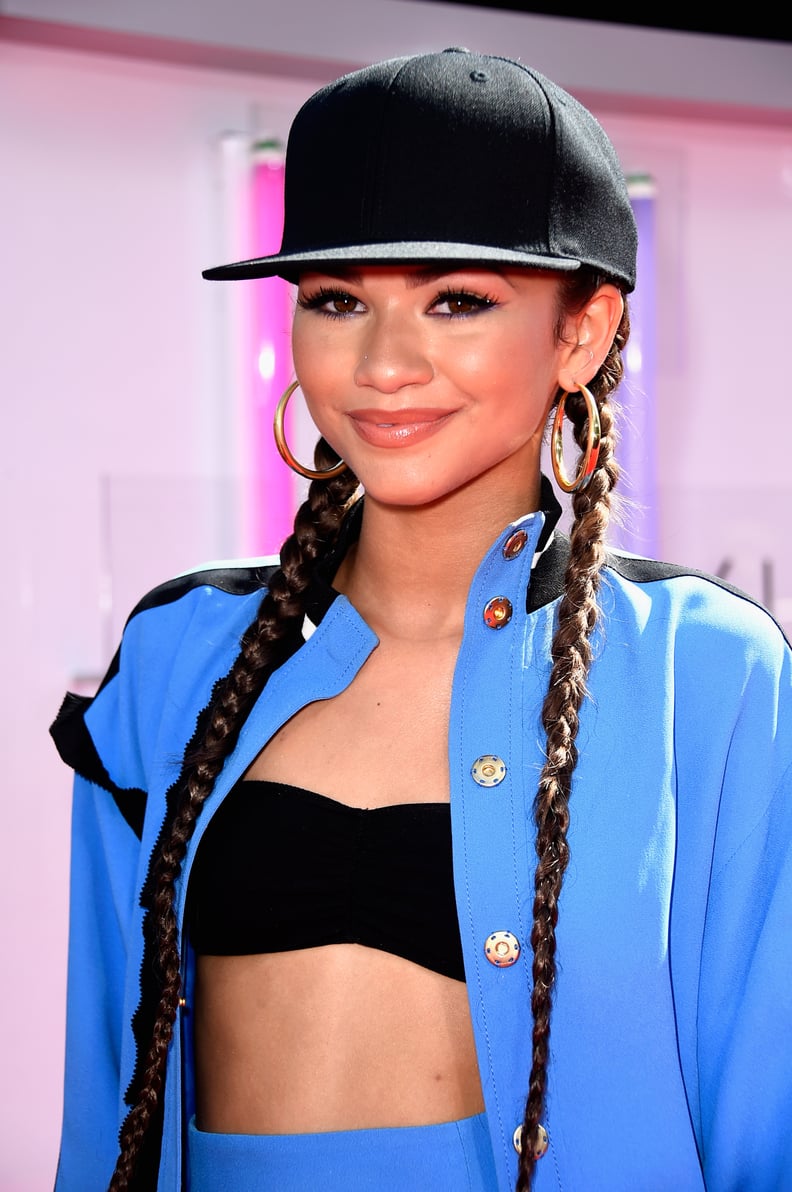 June 2014
Zendaya was channeling music icon Aaliyah on the BET Awards red carpet. She wore her hair in two extralong pigtails, topped with a cap.
March 2014
At the 2014 Kids' Choice Awards, Zendaya wore her hair in a sleek topknot with a faux bang. This teenybopper is no stranger to clip-ins.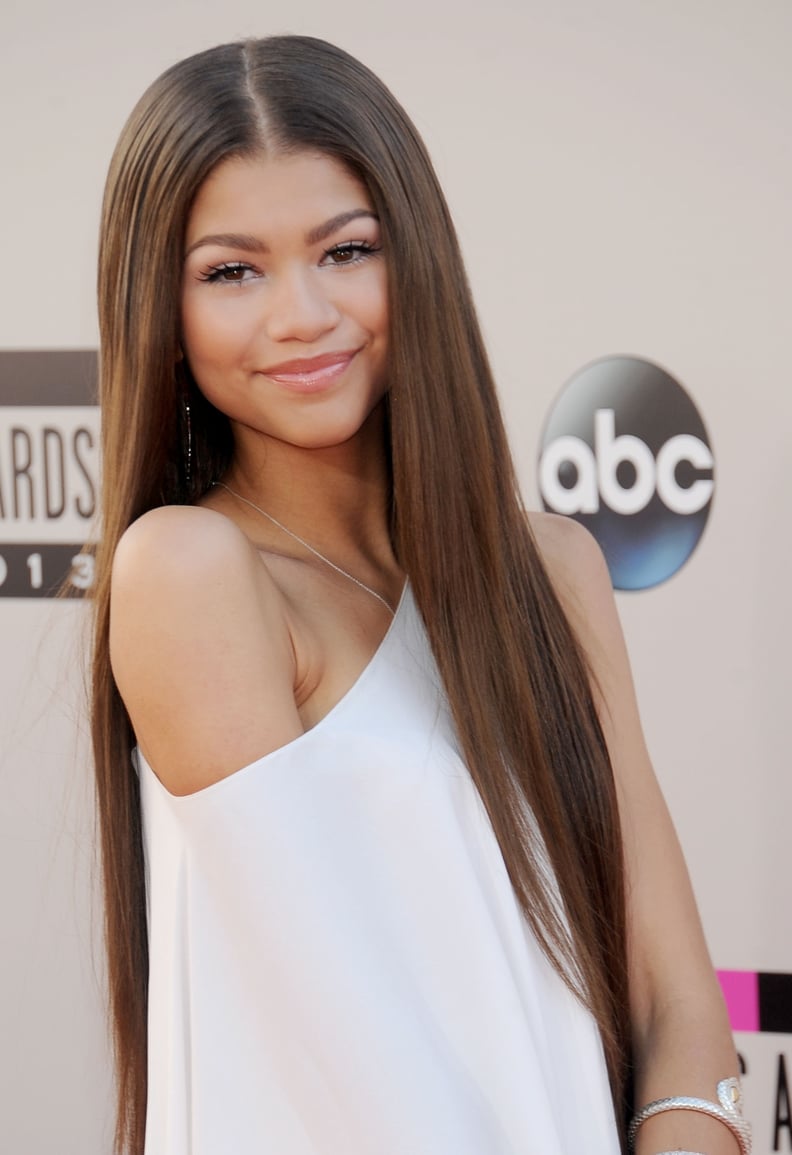 November 2013
Cousin Itt would be jealous of the curtain of extensions Zendaya wore to the 2013 American Music Awards. The coffee-colored hair reached all the way down to her backside.
April 2013
Even from her early days on the Disney Channel's Shake It Up!, Zendaya had a penchant for hair down to there. At the 2013 Radio Disney Music Awards, she added extra inches with a long phony pony.