Adele Tribute to Grenfell Tower Fire Victims June 2017
Adele Kicks Off Her Wembley Run With a Special Tribute to the Grenfell Fire Victims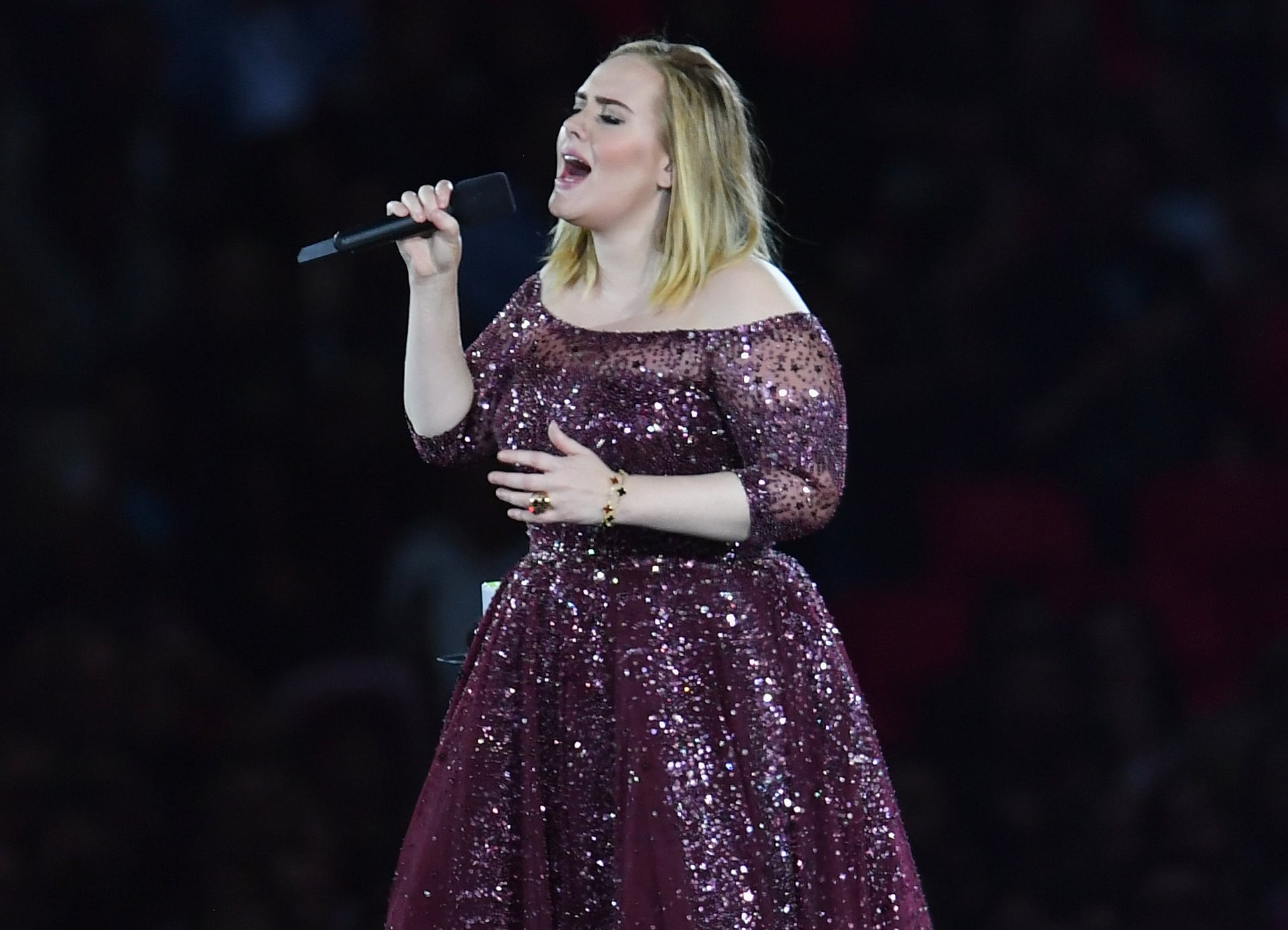 Adele officially kicked off her four-night stand at England's Wembley Stadium on Wednesday, and it was truly a night to remember. The singer is making sure the profits from her shows go to a good cause, and before the concert began, she explained how they will be benefiting the victims of London's recent Grenfell Tower fire. "It's been two weeks since the fire, and still the people who were affected by it are homeless," she said in a video message. "I promise that the money we raise together will go directly to the people who are living in that block." Variety also reported that she dedicated her song "Hometown Glory" to the victims of the tragic event that killed at least 79 and injured dozens.
The ever classy @Adele urging concertgoers to donate to her #GrenfellTower fund. All £ for victims for them to decide how to spend. pic.twitter.com/7IyinAvQEF

— Latika M Bourke (@latikambourke) June 28, 2017
Adele has been vocal and visible in her support of the residents of Grenfell, and just last week, she stopped by the Chelsea Fire Station to meet some of the firefighters who helped put out the blaze.
Image Source: Getty / Gareth Cattermole