Angelina Jolie Talks About Her Children Growing Up 2015
How Angelina Jolie Is Getting Her "Baby Fix" Now That Her Kids Are Growing Up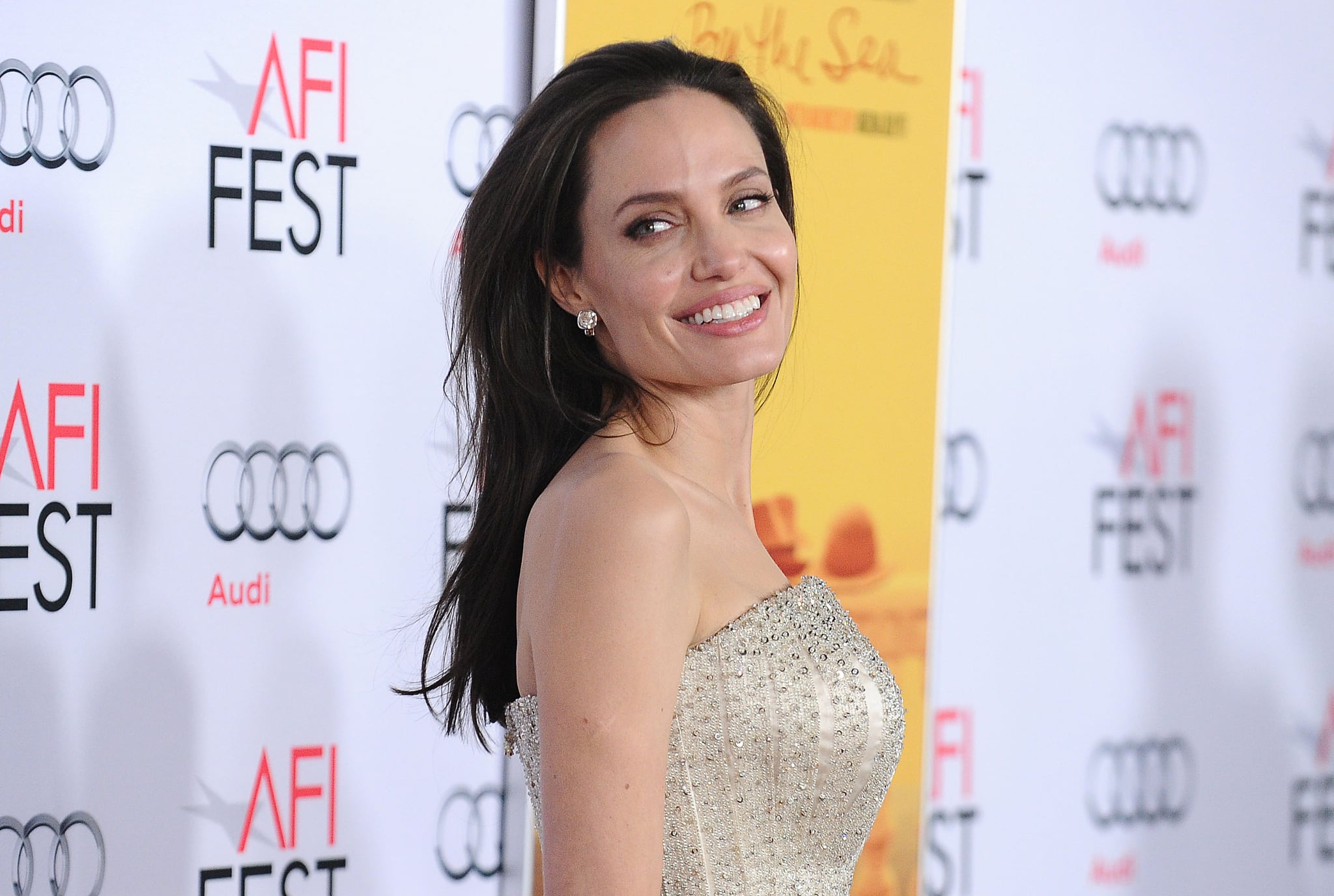 Angelina Jolie opened up to People this week about her latest movie, First They Killed My Father, which she's currently filming in Cambodia. The Oscar winner, whose six children are growing up before our eyes, revealed that she's been "surrounded by toys," on the set, adding, "We have 250 children in a scene, so I filled the house, my car, my trailer with toys. It's my 'I love babies' fix." Her wistful comments come just months after rumors swirled that she and husband Brad Pitt were considering adopting another child.
Angelina and Brad have given us lots of insight into their relationship and roles as parents while promoting their new film By the Sea this month. In a joint interview with WSJ Magazine, Brad touched on Angelina as a mother, saying, "She has an incredible knack for inventing crazy experiences for them, something new, something fresh. I may be the bigger goof of the pair, but she invents the stage."
When it comes to more serious subjects, like Angelina's preventative surgeries — including a double mastectomy and the removal of her ovaries and fallopian tubes — she goes out of her way to make sure that the couple's children, who range in age from 7 to 14, aren't concerned about her health. "I want to make sure my kids are never worried about me," she told WSJ. "Even if I'm going through something, I make sure they are very aware that I'm totally fine. I'll stop and make a joke. I talk to them. I never, ever want them to have that secret worry and feel that they have to take care of me."