Daddy Yankee Donation to Puerto Rico
Daddy Yankee Reunites With His Wife and Kids in Puerto Rico After Hurricane Maria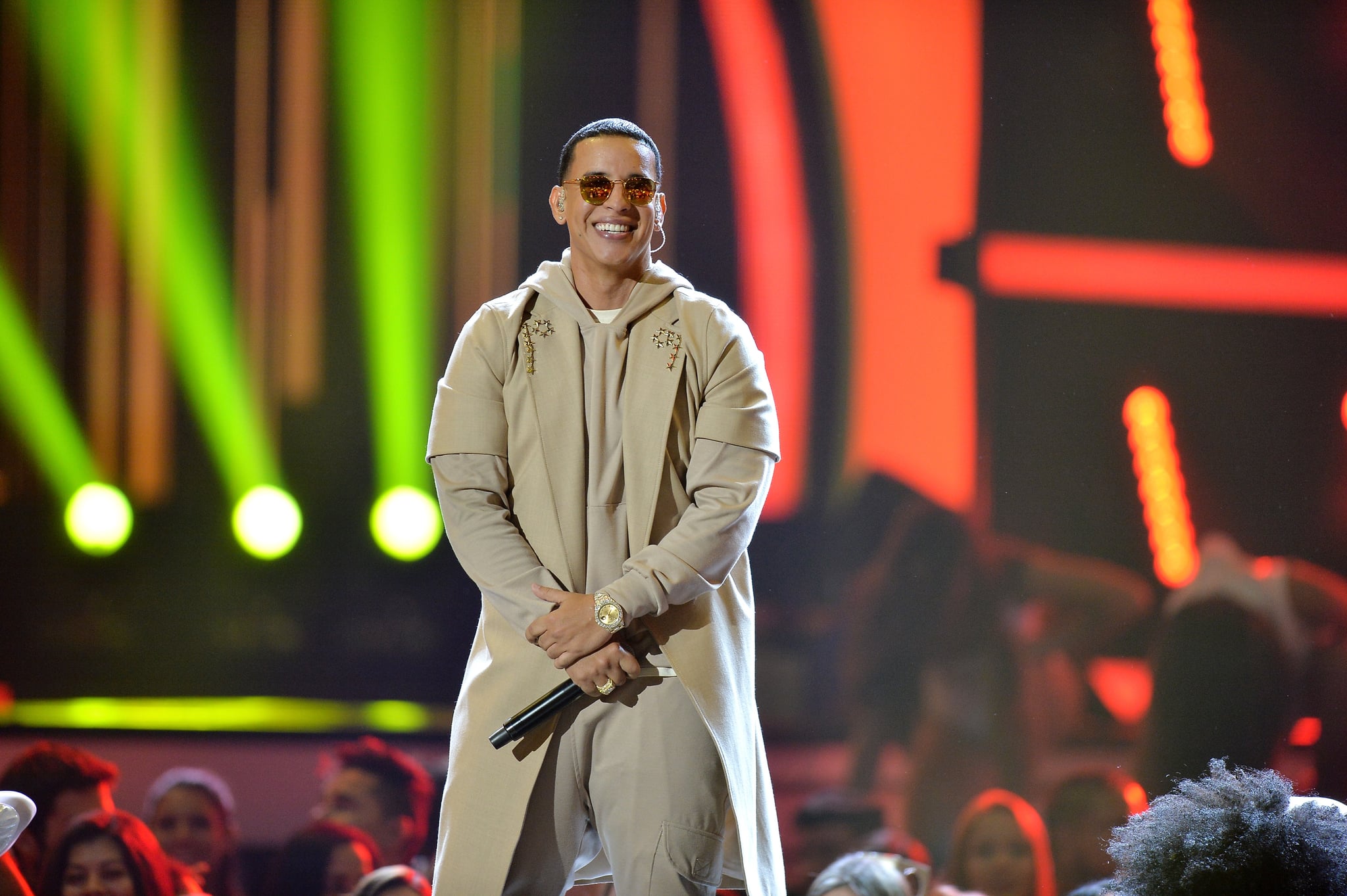 Daddy Yankee is helping Puerto Rico, where he was born and still lives, with a $1 million donation toward hurricane relief. That is on top of the $300,000 he already gave to local organizations and his efforts to fly in much needed supplies. The star returned to the island on Sept. 28 after being on tour and had an emotional reunion with his wife and kids, his rep told People. He's been married to Mireddys González since 1994, and the two are parents to daughters Yamilet and Jesaaelys and son Jeremy.
"As a Puerto Rican who lives on the island, I felt the call, that the rebuilding of my country has to be for a long term," he said in a statement. "In this initial phase, I want to make sure that every person has a plate to eat. In the long run, my commitment is work to ensure that the largest number of families on the island have a safe roof."
The reggaeton artist revealed his $1 million donation will be divided among Feeding America, Habitat for Humanity, the American Red Cross, and local organizations in Puerto Rico. "Honestly, I just got up and my heartbeat was like a crazy adrenaline rush," he continued. "I said, 'I got to do something. I got to do something because I live there, my family's there.' I asked myself, 'Okay, what can I do right now? Gather supplies, get everybody involved, and try to bring all the supplies to Puerto Rico.' That's what I'm working on right now with the community, my fans, and everybody in a position of power to donate for Puerto Rico." The 40-year-old is yet another artist who has joined the efforts to rebuild after the catastrophic damage left behind by Hurricane Maria.