Did Kourtney Kardashian and Younes Bendjima Break Up?
What Is Going On? Kourtney Kardashian's BF Caught Cozying Up to a Mystery Woman in Mexico
Hold up — did Kourtney Kardashian and Younes Bendjima break up? On Tuesday, TMZ published photos of the 25-year-old model getting cozy with a mystery girl on the beach in Tulum, Mexico, and from the looks of it, Kourtney is nowhere in sight. The pair was seen playfully wrestling on the sand with Younes's arms wrapped around the woman, and at one point, he even lifted her up. Hmm? It's also worth noting that Kourtney and Younes are no longer following each other on Instagram, however, Younes's last post is a photo of him and Kourtney in Italy. Interesting. The woman has since been identified as Jordan Ozuna, and she's previously dated Tyga and Justin Bieber.
Shortly after the photos surfaced, Younes addressed the split rumors on his Instagram stories. "They really want me to be the bad guy," he wrote. "F*ck your Hollywood bullsh*t (can't have fun with your friends no more)."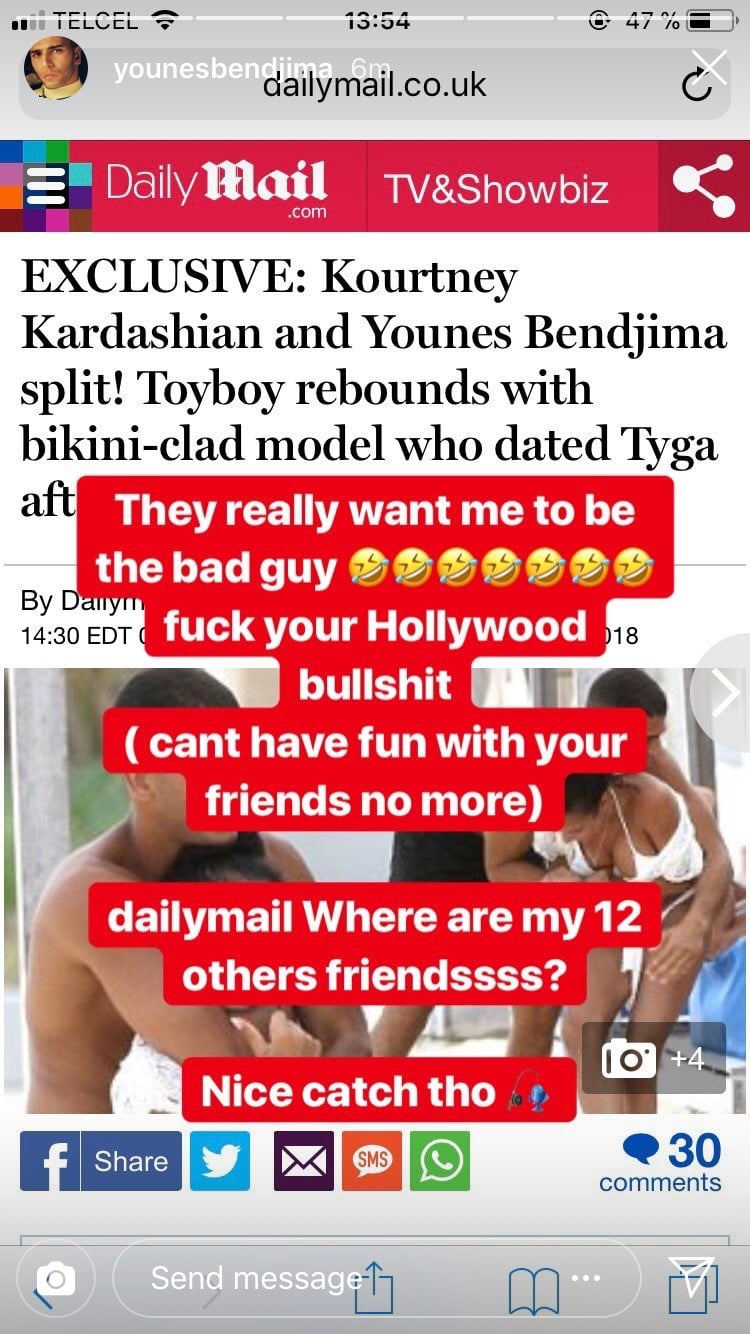 Jordan also released a statement of her own to E! News. "Younes and I are not involved romantically at all. We were both invited to Mexico for a mutual friend's birthday party with 13 other people," she explained. "It was nothing more than friends having fun at the beach. No, we aren't romantically involved in any way, shape or form."
Kourtney and Younes first struck up a romance in December 2016 after meeting in Paris. Throughout their relationship, they shared a bevy of sweet moments together, including romantic getaways and PDA-filled date nights. However, it seems their relationship has come to an end. According to E! News, Kourtney and Younes initially "decided to take time apart but ultimately it led to a split." "They have been having ups and downs for the past month," a source added. "There was a huge chance they were going to get back together and they were working on things. But now that these photos surfaced, things are definitely over."