Does Princess Beatrice Need Permission From Queen to Marry?
The Simple Reason Princess Beatrice Doesn't Need the Queen's Permission to Get Married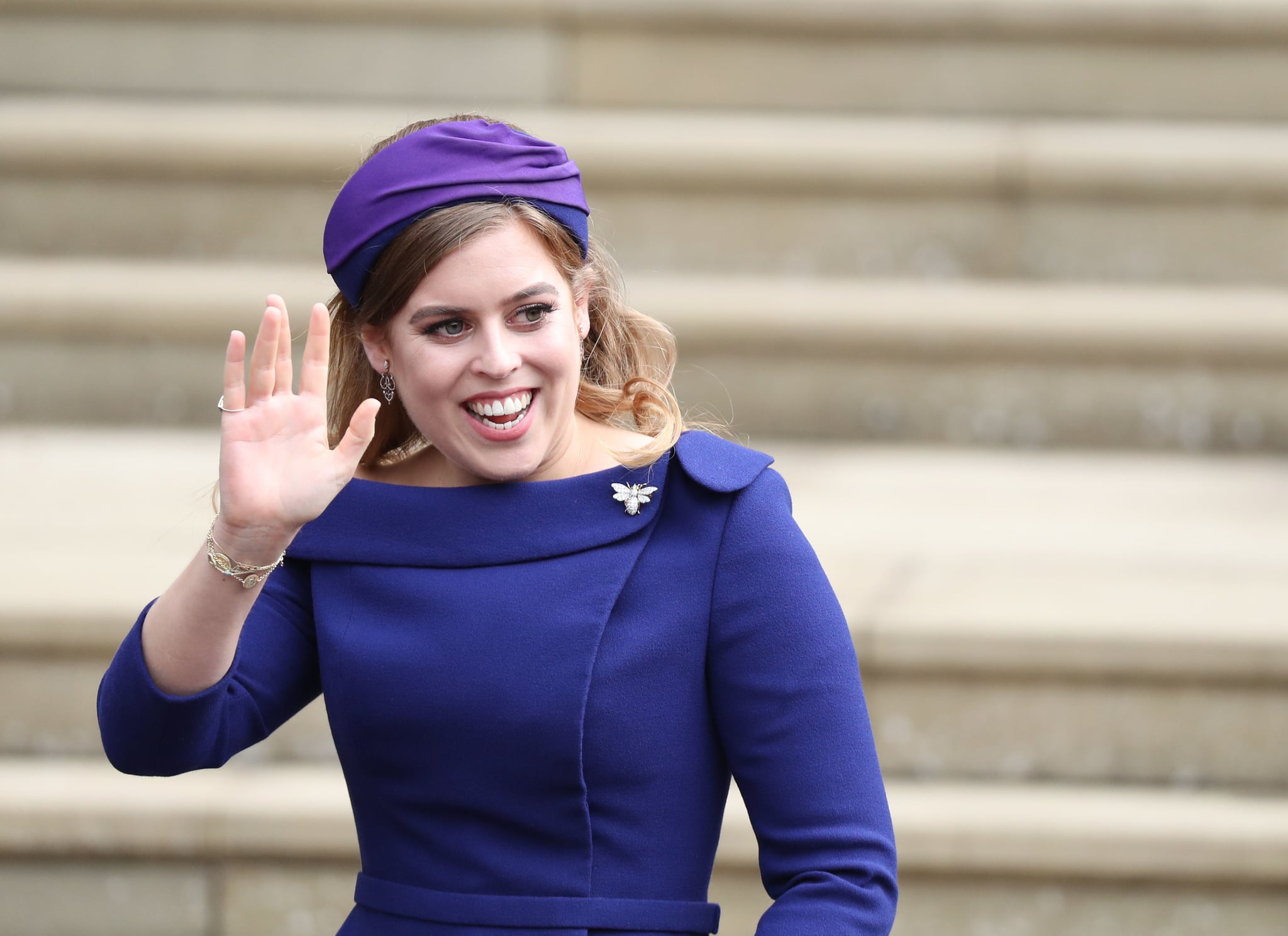 Princess Beatrice is rumored to be very close to getting engaged to boyfriend Edoardo Mapelli Mozzi. We'll hopefully get to see all the fun stuff that comes with a royal engagement: official portraits, joint interviews, and, of course, a stunning wedding ceremony. While their nuptials will most certainly be a traditional royal affair, there's one such hoop that 30-year-old Beatrice won't have to jump through before she marries her man — and it's a big one.
She doesn't have to get Granny's seal of approval before saying yes to the dress.
When Beatrice's cousin Prince Harry planned to propose to his now-wife, Meghan Markle, he had to secure permission from their grandmother, Queen Elizabeth II. She gave her formal consent to her "most dearly beloved grandson" two months before their wedding day. This was also the case when Prince William was ready to ask for Kate Middleton's hand in marriage — her majesty wrote a similarly worded notice of approval to the court. Thanks to the Royal Marriages Act of 1772, the monarch has the right to veto the marriage of a member of his or her family and is required to give formal consent to any family marriages in order to guard against those who could "diminish the status of the royal house." While the Royal Marriages Act originally meant that all royal family members needed consent from the monarch in order to marry, a change in the law in 2013 now only applies to the six people closest in line to the throne.
With the birth of Harry and Meghan's son, Archie, in May, Beatrice was knocked down to ninth in the line of succession, and because she's not a working royal, she doesn't have to get Granny's seal of approval before saying yes to the dress. The same went for Beatrice's younger sister, Eugenie; she didn't have to get permission from the queen to marry Jack Brooksbank, because even though she and Beatrice are "blood princesses" (along with Princess Anne and Princess Charlotte), their distance from the throne means a bit less pressure on their personal lives.
As Beatrice plans her big engagement announcement (and even bigger wedding), this is one fewer thing she'll have to worry about. Now, getting approval from mom Sarah Ferguson? That's probably a whole different story.