Does Queen Elizabeth II Watch The Crown?
Queen Elizabeth II's Reaction to Watching The Crown Is Probably Not What You'd Think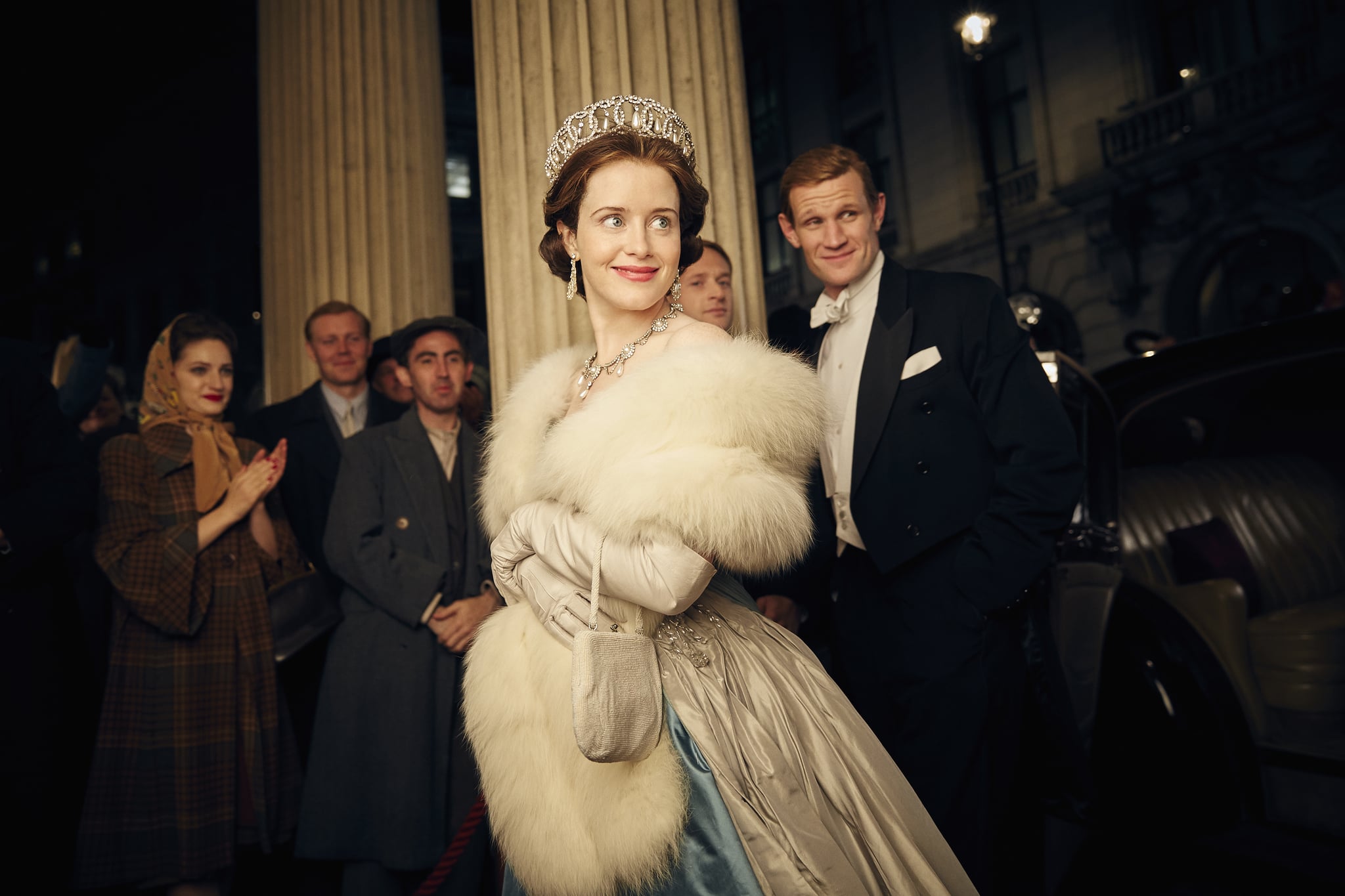 If you've been keeping tabs on Queen Elizabeth II, then you're likely well aware that she's not your average 91-year-old — she drives her own car, uses Twitter, and oh, yeah, binges Netflix like the rest of us. Although there's no word on what she thought about 13 Reasons Why, there's one show she surprisingly is a big fan of: The Crown. Netflix's original series is a lavish look into the early days of Queen Elizabeth II's rise to power and her first years of marriage to Prince Philip, and despite a few factual errors throughout season one, the real-life queen has reportedly given it her blessing.
According to The Daily Express, Her Majesty began watching the show after her son and daughter-in-law Prince Edward and his wife, Sophie, recommended it to her. "Edward and Sophie love The Crown," a senior royal source revealed. "It has been a longstanding arrangement that they drive to Windsor at the weekend to join the queen for an informal supper while watching TV or a film. They have a Netflix account and urged her to watch it with them. Happily, she really liked it, although obviously there were some depictions of events that she found too heavily dramatized."
The series, which stars Claire Foy and Matt Smith as Elizabeth and Philip, doesn't shy away from deeply personal issues the couple had to overcome, as well as the scandalous affair Princess Margaret (played by Vanessa Kirby) had with a divorced man. Fortunately the high production values and dedication to honestly telling the story has earned the show rave reviews from both critics and members of the royal family alike. Princess Eugenie recently called the music in the show "wonderful" and remarked that "the story is beautiful, and you feel very proud to watch it." Lucky for them, season two is on the way.