George Clooney Quotes on Meghan Markle and Prince Harry
George Clooney Defends Meghan Markle Against Media Scrutiny: "It's a Little Unfair"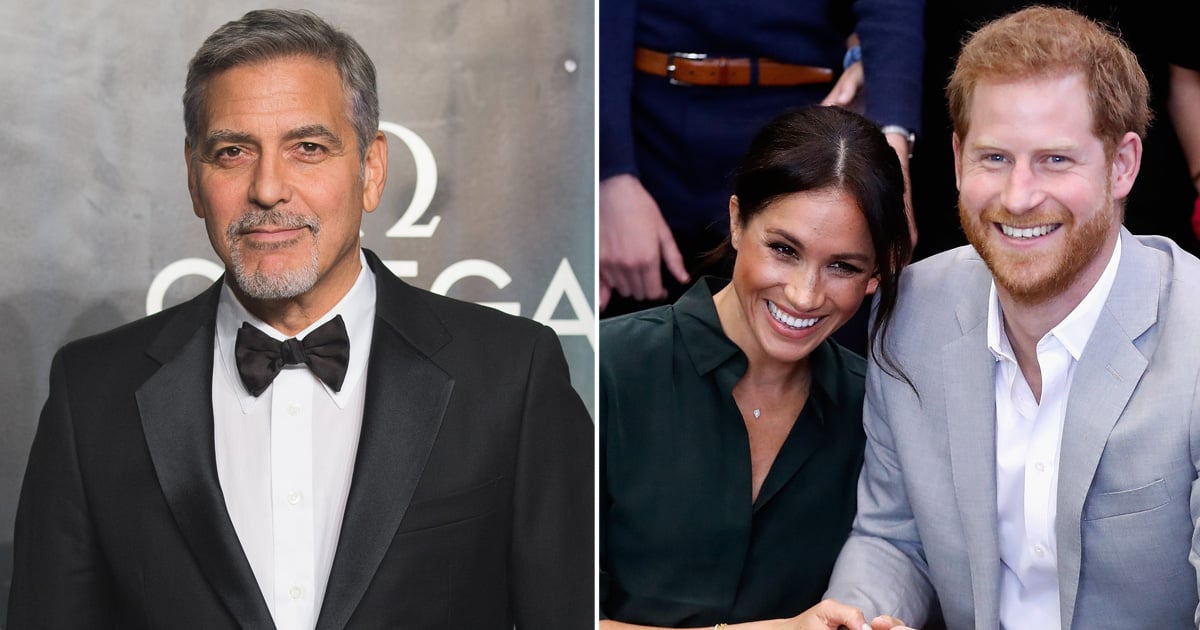 George Clooney continues to stand up for his good friend Meghan Markle. In an interview with Good Morning Britain on Friday, the 57-year-old actor spoke about the unfair media treatment the Duchess of Sussex has received since entering the royal family. There have been reports of Meghan being "difficult," as well as many attempts to portray some sort of feud between her and Kate Middleton, but George is setting the record straight and calling out tabloids for exploiting the royal mother-to-be. "I think it's a little unfair at times," George said. "She's a really kind and smart and intelligent young woman." He also added that Meghan and Harry are "a really wonderful, loving couple."
'It seemed a little unjust, she hasn't done anything except live her life - she's a really kind, intelligent woman.'

George Clooney has told @GMB Meghan and Harry are a 'fun couple' and says Meghan's treatment has been 'a little unfair'.

More from our chat later in the show. pic.twitter.com/hEa46PleGf

— Good Morning Britain (@GMB) March 15, 2019
George's recent interview comes weeks after he defended Meghan against the invasive paparazzi, saying, "They're just chasing Meghan Markle everywhere, she's been pursued and vilified. She's a woman who is seven months pregnant and she has been pursued and vilified and chased in the same way that Diana was, and it's history repeating itself. We've seen how that ends."
Back in May 2018, George and his wife, Amal, attended the Duke and Duchess of Sussex's royal wedding. More recently, they were rumored to be the godparents of Meghan and Harry's future baby, but George later debunked those reports. He does, however, hold the title of royal defender — well, that's what we're calling him, anyway.
Image Sources: Getty / Jeff Spicer and Getty / Chris Jackson