How Did Nicole Richie and Joel Madden Meet?
Nicole Richie and Joel Madden Can't Seem to Agree on How They First Met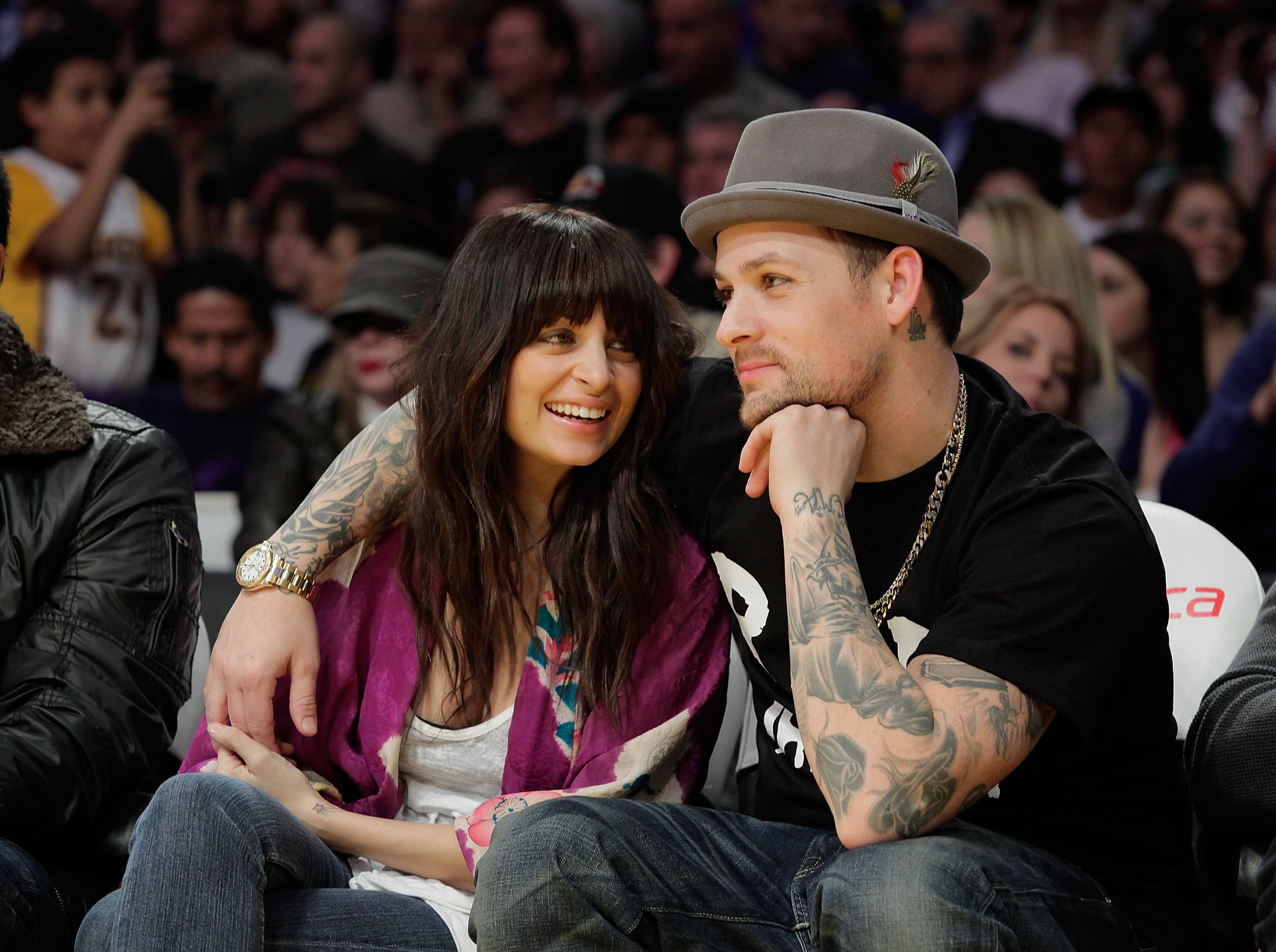 Nicole Richie and Joel Madden have been married for six years now and are parents to 9-year-old daughter Harlow and 7-year-old son Sparrow. While the couple is known for keeping their relationship fairly private, the two appear to have a hard time remembering how they met. The Good Charlotte frontman seems to think they met at one of his concerts, as he told fans back in October 2016. "When I first would see her around, we were friends. But I don't think I'm the obvious choice. I'm always like, 'Just give me a shot. Just give me one date.' If I can get my foot in the door," Joel recalled in an interview with Australia's 60 Minutes in 2013.
Meanwhile, Nicole has gone on record saying that they met at a mutual friend's party. "I was at my girlfriend's party and he was there hanging out with my girlfriend's sister, and we met very, very briefly. He was very shy and just kind of kept to himself. I couldn't get a read out of him for the life of me," she revealed in the same 60 Minutes interview. Nicole also confessed to Ryan Seacrest in 2016 that she initially lied to Joel to get him to hang out with her. "I was 25 when I met him, and he said, 'Have you ever watched The Wire?' and so I lied and said that I did so that he would hang out with me . . . he literally dropped me in season three, and I pretended to know everything and it was horrible and then I hated the show."
Nicole's little white lie clearly worked, because the couple ended up tying the knot in December 2010 — that is, after Joel asked her to marry him 10 times. Ah, the things we do for love.