How Did Sharon Tate Die?
The Details of Sharon Tate's Gruesome Murder Will Stick With You in the Worst Possible Way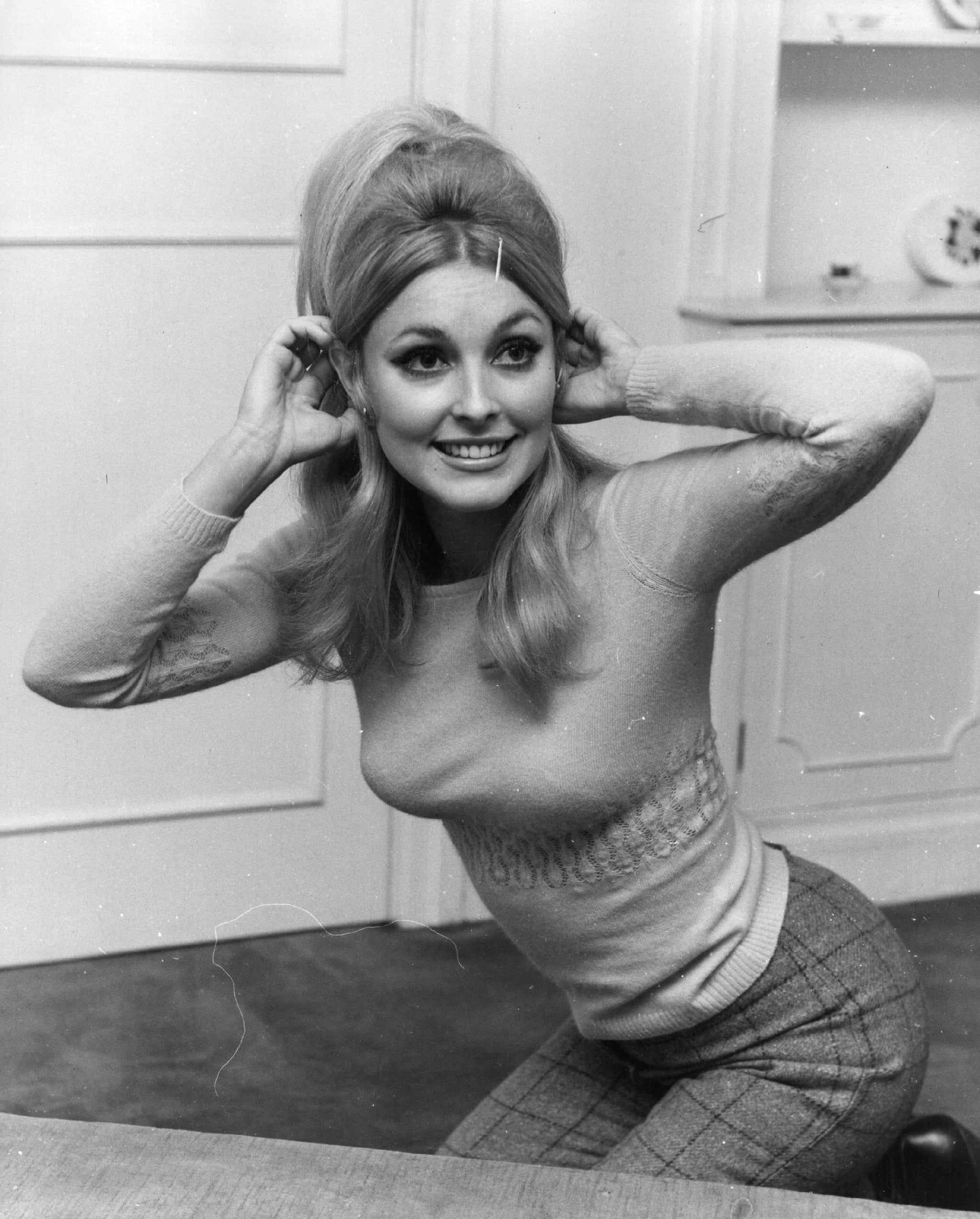 Actress Sharon Tate was only 26 years old when her life and career were tragically cut short in one of the most brutal murders in Hollywood history. On Aug. 8, 1969, the stunning Valley of the Dolls star — who was married to film director Roman Polanski and eight and a half months pregnant with their son — was spending time with friends at 10050 Cielo Drive, the secluded home she and Roman shared in LA's Benedict Canyon. Roman was off in London filming The Day of the Dolphin, so he asked their close pals Wojciech Frykowski and Folger's Coffee heiress Abigail Folger to stay at the house with his pregnant wife until he flew back to LA on Aug. 12. The trio had dinner at Sharon's favorite restaurant, El Coyote, along with celebrity hairstylist Jay Sebring. They returned to the house around 10:30 p.m.
Shortly after midnight on Aug. 9, the house was broken into by four members of Charles Manson's "family": Tex Watson, Susan Atkins, Patricia Krenwinkel, and Linda Kasabian, who were instructed by the cult leader to go to "that house where [record producer Terry Melcher] used to live" (Manson, a wannabe rock star, had tried unsuccessfully to get a record deal from Melcher, who used to rent the house on Cielo Drive) and "totally destroy everyone in [it], as gruesome as you can." The members followed direction, and what happened next would horrify the seasoned homicide detectives who worked the case.
Watson entered the home and encountered Frykowski, who was sleeping on the living room couch. He immediately kicked him in the head, and when Frykowski asked who he was and what he was doing there, Watson said, "I'm the devil, and I'm here to do the devil's business." He forced the others into the room and tied Tate and Sebring together by their necks with rope, slinging it over the ceiling beams. When Sebring protested the rough treatment of pregnant Tate, Watson shot him. As Folger and Frykowski were repeatedly stabbed — 28 and 51 times, respectively — Tate was inside, pleading with the deranged murderers to be allowed to live and give birth to her baby; she even offered herself as a hostage. While it isn't known whether Watson or Atkins killed Tate, she was stabbed 16 times while allegedly crying out, "Mother . . . mother . . . "
As they left for Cielo Drive that day, Manson told Atkins and Krenwinkle, both just 21 years old, to "leave a sign . . . something witchy" after the murders. Using a towel, Atkins wrote "pig" on the front door of the house in Tate's blood. The bodies were discovered by Tate's housekeeper, Winifred Chapman, as she arrived at the home for work. Tate was found on her left side in the fetal position, wearing a floral bra and matching underwear. The white nylon rope was around her neck, and still tied to Sebring, who lay about four feet away. At the time of her horrific and infamous death, Tate was a wife, an expectant mother, and one of Hollywood's most promising rising stars.