How Long Did Pippa Middleton and James Matthews Date?
Pippa Middleton and James Matthews's Romance Is Over a Decade in the Making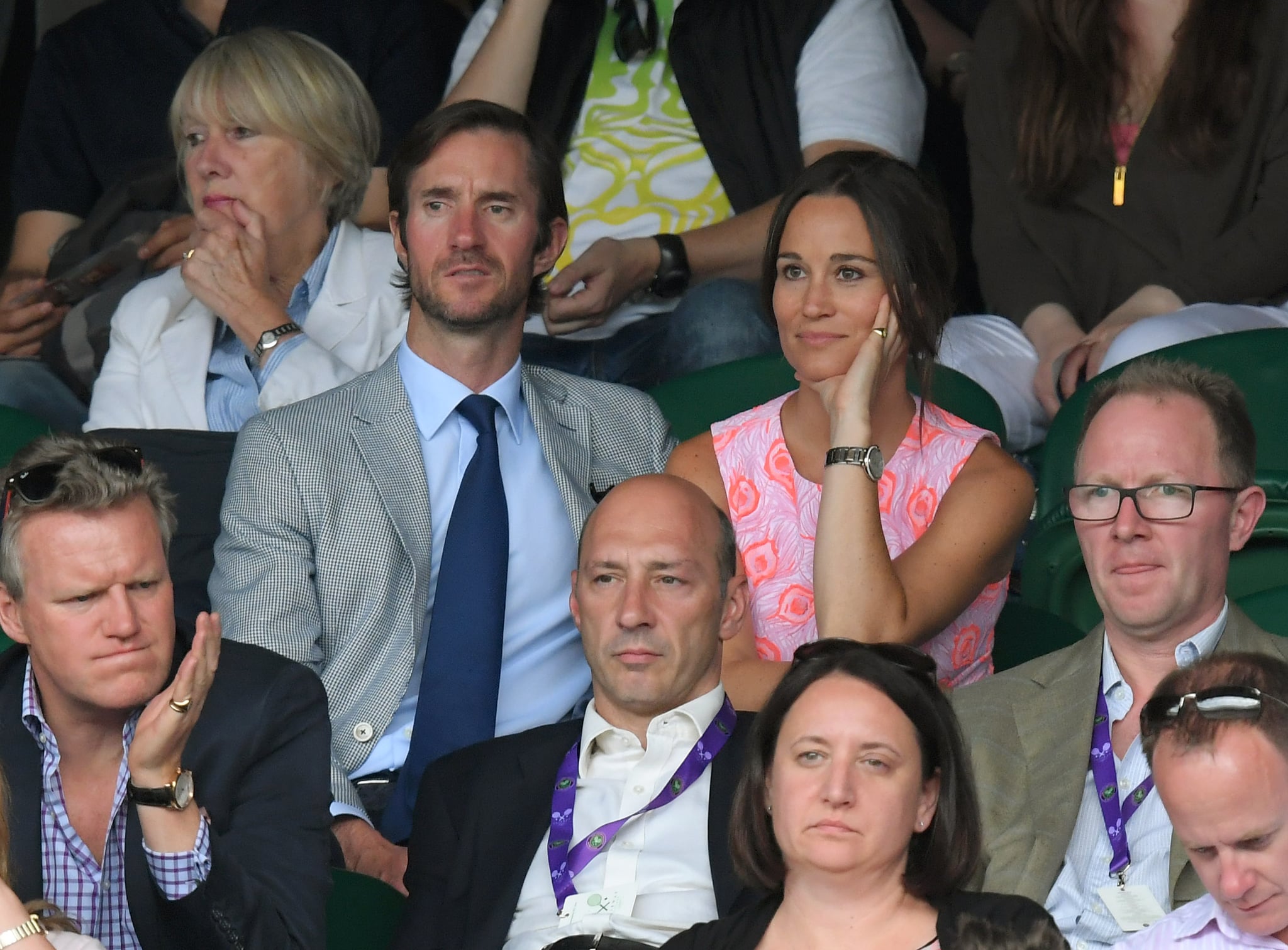 After serving as maid of honor at big sister Kate Middleton's wedding back in 2011, it's Pippa's turn to walk down the aisle. The 33-year-old socialite — who is practically royal herself — is set to wed financier James Matthews in May. But how did Pippa and James first meet? Their love story began over a decade ago when Pippa introduced herself to the 41-year-old hedge fund manager at his family's luxury resort, Eden Rock Hotel, in St. Barts. Given their eight-year age gap and the fact Pippa was still studying at university, James didn't make a move.
Over the years, she was romantically linked to banker JJ Jardine-Paterson and cricketer Alex Loudon but still remained close friends with James. It wasn't until October 2012 when the two finally seemed like they were going to take their friendship to the next level. They were spotted dining together at Hakkasan, where they were reportedly "deep in conversation and only had eyes for each other." For whatever reason, their relationship ended a few short months later, and Pippa struck up a romance with Nico Jackson in February 2013. She dated the stockbroker for nearly three years before they called it quits since Pippa "wasn't sure if Nico was the right man to marry."
Shortly after her split from Nico, Pippa was seen outside of Matthews's home in London's Chelsea neighborhood, and many assumed the pair had rekindled their relationship. "James has always been on the scene," a source told E! News at the time. "He is super charismatic and charming, good looking and always held a torch for Pippa. They have always had insane chemistry, but Pippa was always in a relationship." Pippa and James made their very smiley public debut when they competed in the Birkebeiner Ski Race for charity in Rena, Norway, in March 2016. A mere four months later, James popped the question in the Lake District of England with a gorgeous square-cut stone. Just like Kate and Prince William, Pippa and James are proof that a breakup can sometimes lead to happily ever after.