How to Pronounce Garrett Yrigoyen's Last Name
Here's How to Pronounce Garrett Yrigoyen's Last Name, Because We Know You're Wondering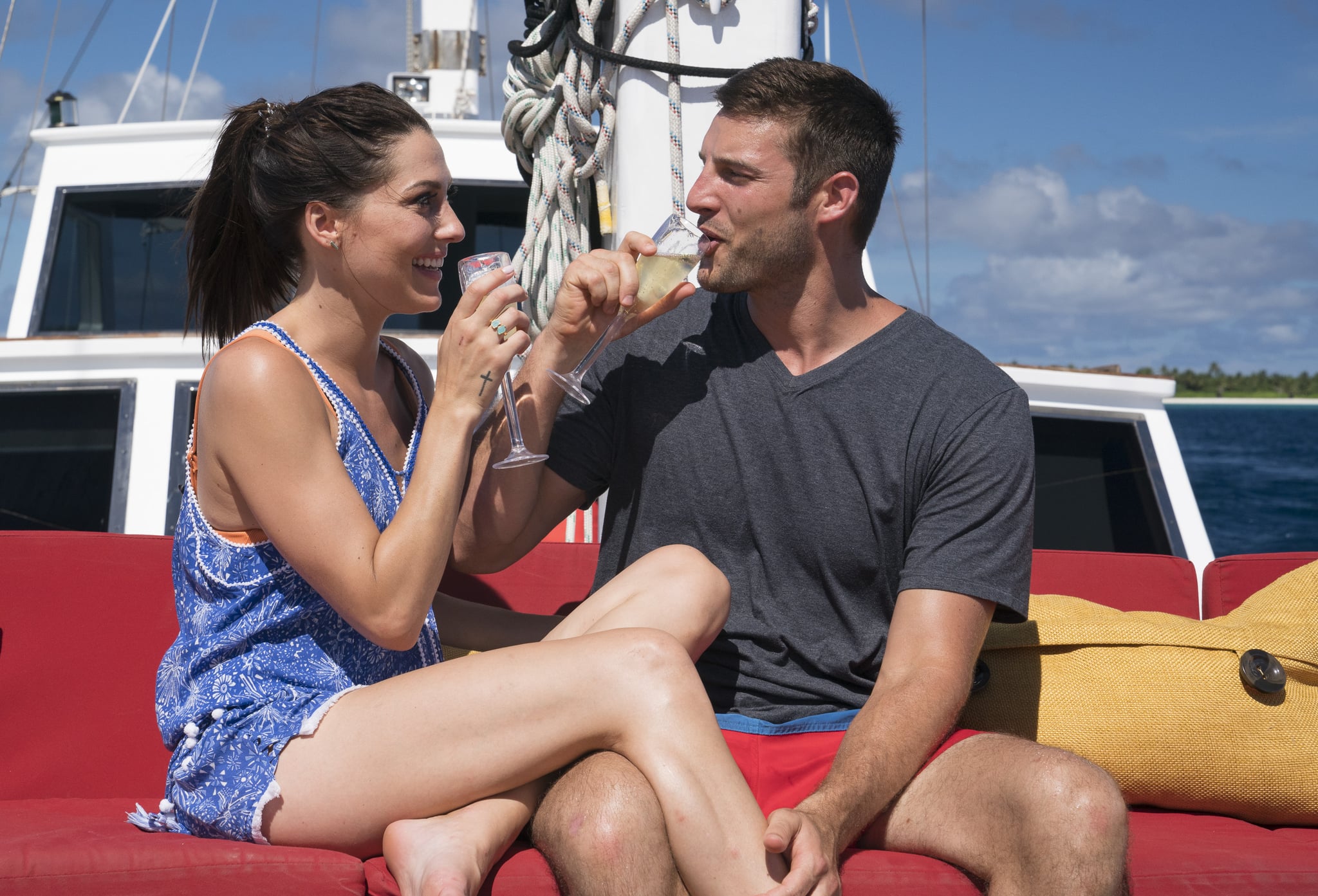 First came Luyendyk, then Yrigoyen, so if there's one thing we hope for Becca Kufrin and her future, it's that she keeps her last name. The season finale of The Bachelorette proved to be incredibly emotional (fine, you were right, Chris Harrison), and while we're still mourning her breakup with runner-up Blake, it's time to come to terms with the fact that Becca will (hopefully) one day marry Garrett Yrigoyen, and boy, that's a mouthful.
Becca and her fiancé Garrett appeared on Jimmy Kimmel Live following the airing of the finale, and Jimmy wasted no time before asking Garrett the important questions, like how it feels being in public together, what their future plans are, and how the hell do you pronounce his last name. With that big smile on his face, Garrett explains it's "Yer-goy-en."
"You're not going to take that name, are you?" Jimmy asked, to which Becca responded, "We've talked about maybe hyphenating it, but that's 'Kufrin-Yrigoyen,' I don't think our kids are going to be able to pronounce that." Forget about your kids, we can't even pronounce that! Check out the clip below, and then see the photos that prove this might have been the sexiest season of The Bachelorette ever.