How Tall Was Princess Diana?
How Princess Diana's Height Kept Her From 1 of Her Biggest Dreams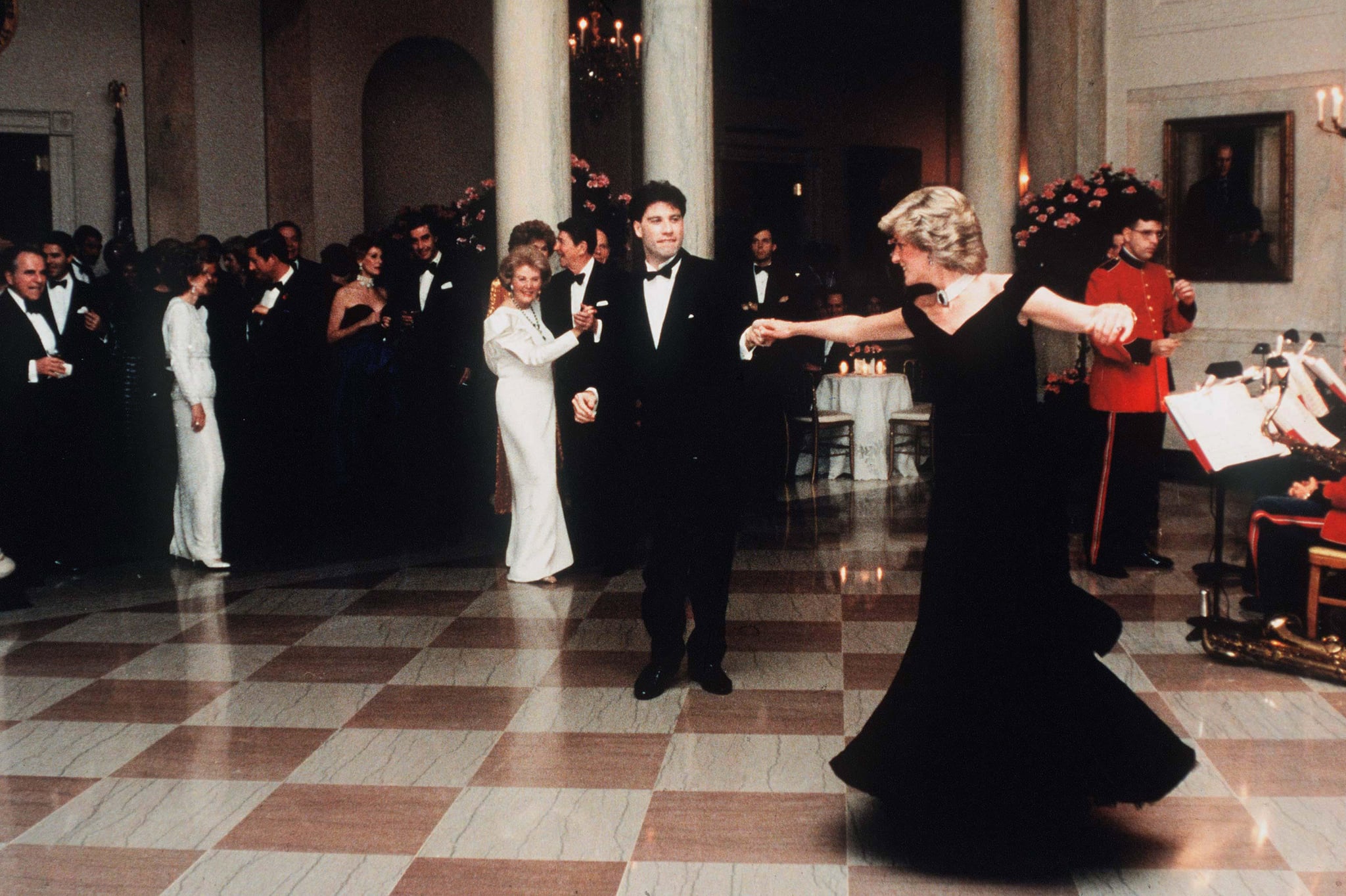 We all remember Princess Diana as a major style icon, but what's not always evident in the glam pictures of her is just how tall she actually was — 5'10" to be exact. In fact, she was quite statuesque, which was a plus for making a major impression but a negative when it came to one of her most beloved hobbies.
As an adult, Diana stood 5'10", which is generally taller than the majority of women. More frustrating for her: her height prevented her from continuing on with her love for dance. In general, elite female dancers are not tall, and children who grow too tall often are left behind or self-select out as the opportunities shrink going forward.
Diana's height was the main reason that restricted her from pursuing her lifelong passion for dance. As a child, she took ballet classes and fell in love with the art. At one point, she aspired to become a professional ballerina, but that was quickly deterred when she grew too tall and too fast as an adolescent (most female ballerinas are not tall). Of course, it's likely that she would not have been allowed to continue on as a professional ballerina in any case. Even before she married into royalty, she was a member of the British aristocracy as the daughter of an earl and a member of the Spencer family, one of the most prominent families in the British nobility. Dance is not a career that would have likely been permitted for someone in her position, thanks to the myriad unspoken rules of what was "proper." Although Diana did have a job before she married Prince Charles — and was the first royal bride who had ever held a "real" job — they were mostly low-key, part-time gigs working with children, such as nannying and working as a kindergarten aide.
As a young adult, though, Diana picked her hobby back up again, hiring a new dance teacher to reconnect with her lifetime passion for dance. In 2017, her ballet teacher Anne Allan spoke about Diana's love of dance for the documentary Diana: In Her Own Words, which was marking 20 years since Diana's tragic death in a car crash in 1997.
"When I first met her you could see that there was a huge shyness. But over time as we went through our dance class realised just how much dance meant to her," Anne said. "She had dance in her soul. I realised the pure enjoyment that it gave her. She loved the freeness of being able to move and dance. She loved it. I could see it helped to alleviate her emotional life. That was hard for her at that time."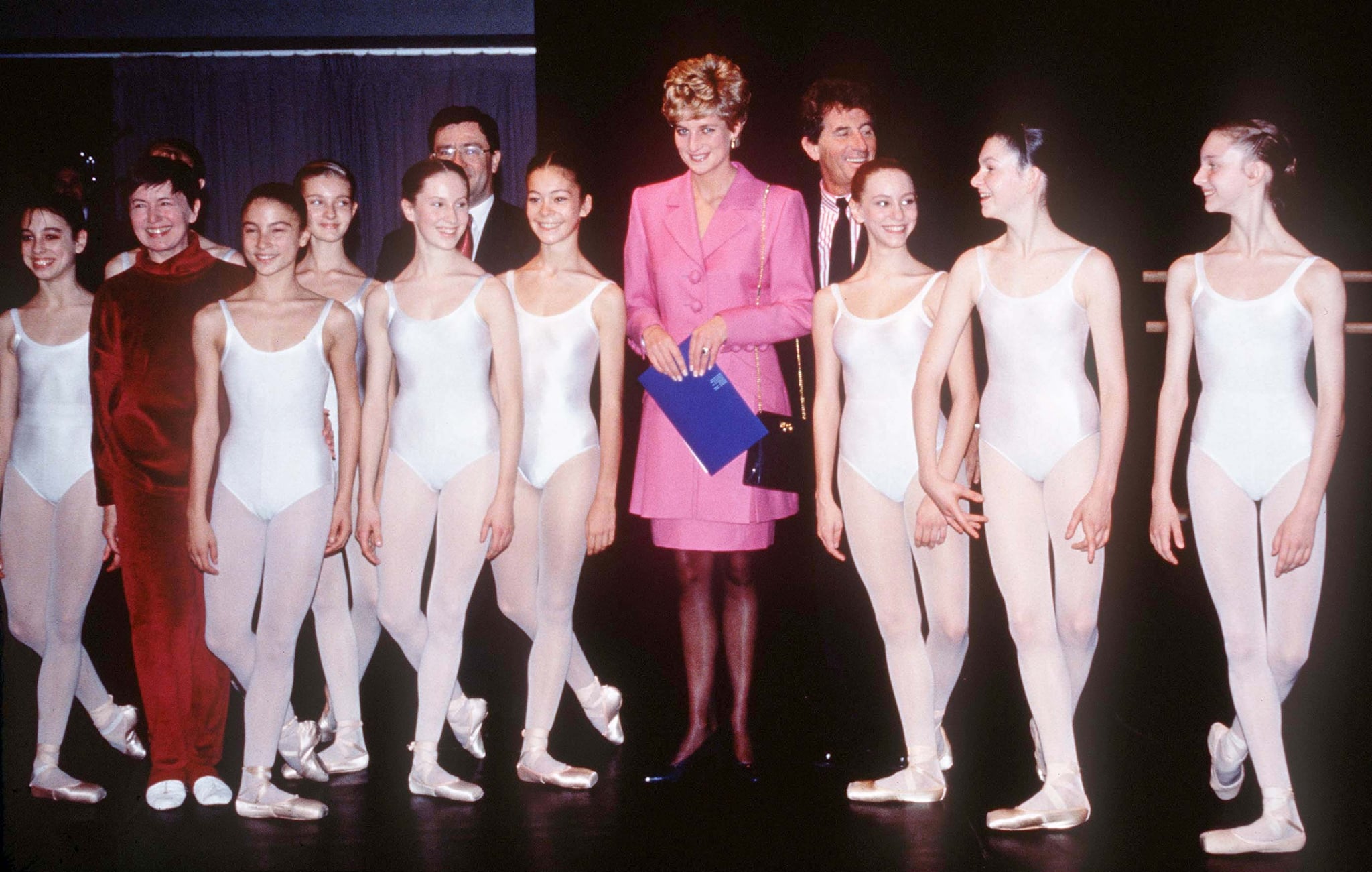 Although she could not pursue her dream of a dance career, Princess Diana did find ways to stay close to the arts. She was a major supporter of the English National Ballet, often appearing at performances and speaking with the dancers. And she did dance in public a couple of times! She famously danced with John Travolta (to the Saturday Night Fever soundtrack, no less!) at a White House event in 1985. That same year, she surprised her husband and everyone else by making a guest appearance at the Royal Opera House, doing a quick duet to "Uptown Girl" with dancer Wayne Sleep, who described the surreal performance to The Guardian in 2017.
"Diana loved ballet, but she also wanted to learn jazz, tap and contemporary. Sadly, I couldn't teach her, because I was away on tour so much. But she approached me again when she wanted to perform at the Royal Opera House – it was a private show for supporters and friends of the Royal Ballet. Charles was going to be in the audience and she wanted to surprise him; it was all top secret," Sleep remembers. "The audience gasped when Diana appeared, as if they'd all taken one huge breath. The routine had a bit of everything: jazz, ballet, even a kickline. At one point, I pirouetted and she pushed me down; then I carried her across the stage. I remember thinking, 'Don't drop the future Queen of England.'" The duo remained in touch after their performance and struck up a long-lasting friendship.
As it turns out, ballet is one of the things that Diana passed on to her descendants without even knowing it. In 2018, W reported that Prince George had begun taking ballet classes too! He's learning dance at his school, where ballet is an option alongside the more standard P.E. fare. It's just one more things that proves Diana's legacy is continuing to live on in subtle ways.