Jaden Smith's Interview With GQ Magazine October 2015
10 New and Bizarre Quotes From the Unshakeable Jaden Smith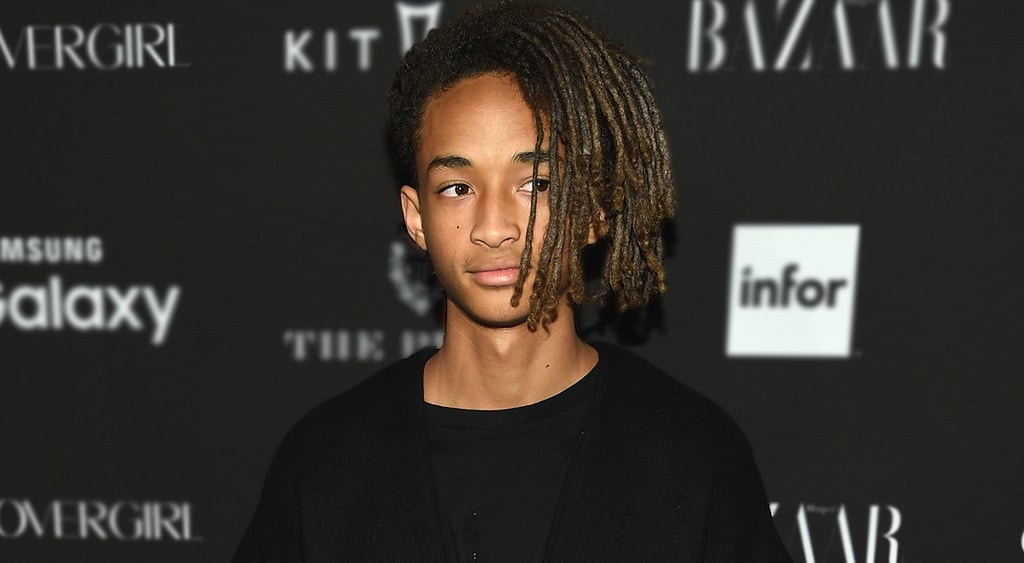 Remember a year ago, when Willow and Jaden Smith gave that totally bizarre interview for T Magazine? To all of us, it was strange, but in his new interview with GQ Magazine, Jaden says it was all just an experiment to see how we would react. In fact, most of Jaden's behavior — including all of his totally out-of-nowhere tweets — is just part of a game he plays with Willow. We've seen glimpses of the other (some might say "normal") side of pair, too: Willow has quickly become one of our favorite celebrity teens on Instagram, and Jaden shared sweet PDA with girlfriend Sarah Snyder at New York Fashion Week. And yet, it was only a matter of time before we got more crazy quotes like the ones in GQ. Check out the highlights below.
On his "mystery school" with Willow: "Me and Willow are scientists, so everything for us is a scientific test upon humanity. And luckily we're put in a position where we can affect large groups of human beings at one time."
On his and Willow's infamous T Magazine interview: "That experiment — it went really, really well. We got to see how people reacted. And they actually ended up reacting exactly as we predicted beforehand that they would react."
On "experimenting" with us humans: "It's fun, bro. That's what a lot of people don't realize. It's fun. It's so much fun. It's the best thing. People think you're crazy — I feel like it's an honor, actually, for people to think I'm crazy. Because they thought Galileo was crazy, too, you know what I'm saying? I don't think I'm as revolutionary as Galileo, but I don't think I'm not as revolutionary as Galileo."
On all the things he's learned to do: "Like, the clothes I'm wearing right now, done it on my own. I built my own bed, I built my own closet, um, I built two closets, I built four beds, I built, um, one pyramid . . . "
On getting encouragement from his parents: "Yeah. Yeah. They always told us to, like, be and do whatever we want."
On socializing: "I rarely go to parties. My whole life is just dedicated on learning and breaking, like, the craziest records of life, and being like one of the craziest human beings to ever exist. That's me."
On spreading the gospel of his "mystery school": "I'll go to open schools, eventually, when I'm like 25 or something. Multiple schools. At the same time, around the world. So, like, two in the United States, two in Europe, two in China, India, Russia, Africa, all at the same time."
On what he "wants to be when he grows up":"Life is a process. At the end of the process, hopefully I'll be dead, you know. Hopefully I just won't be alive anymore. But I won't. Because that's when the process will end. It's an ongoing journey that you'll never reach the end of. I'll never read every single book, or go to every single place. But I'll die in the trying of it."
On where he'll ben in 10 years: "Gone . . . No one will know where I am in ten years. They'll see me pop up, but they'll be like, 'Where'd you come from?' No one will know. No one will know where I'm at. No one will know who I'm with. No one will know what I'm doing. I've been planning that since I was like 13."
On how he says goodbye: "Let me think. What do I want to say right now? Love yourself. And watch."