Kate Middleton's Baby Shower For Meghan Markle Details
And the Celebration Continues! Kate Middleton Is Reportedly Throwing Meghan Markle a Baby Shower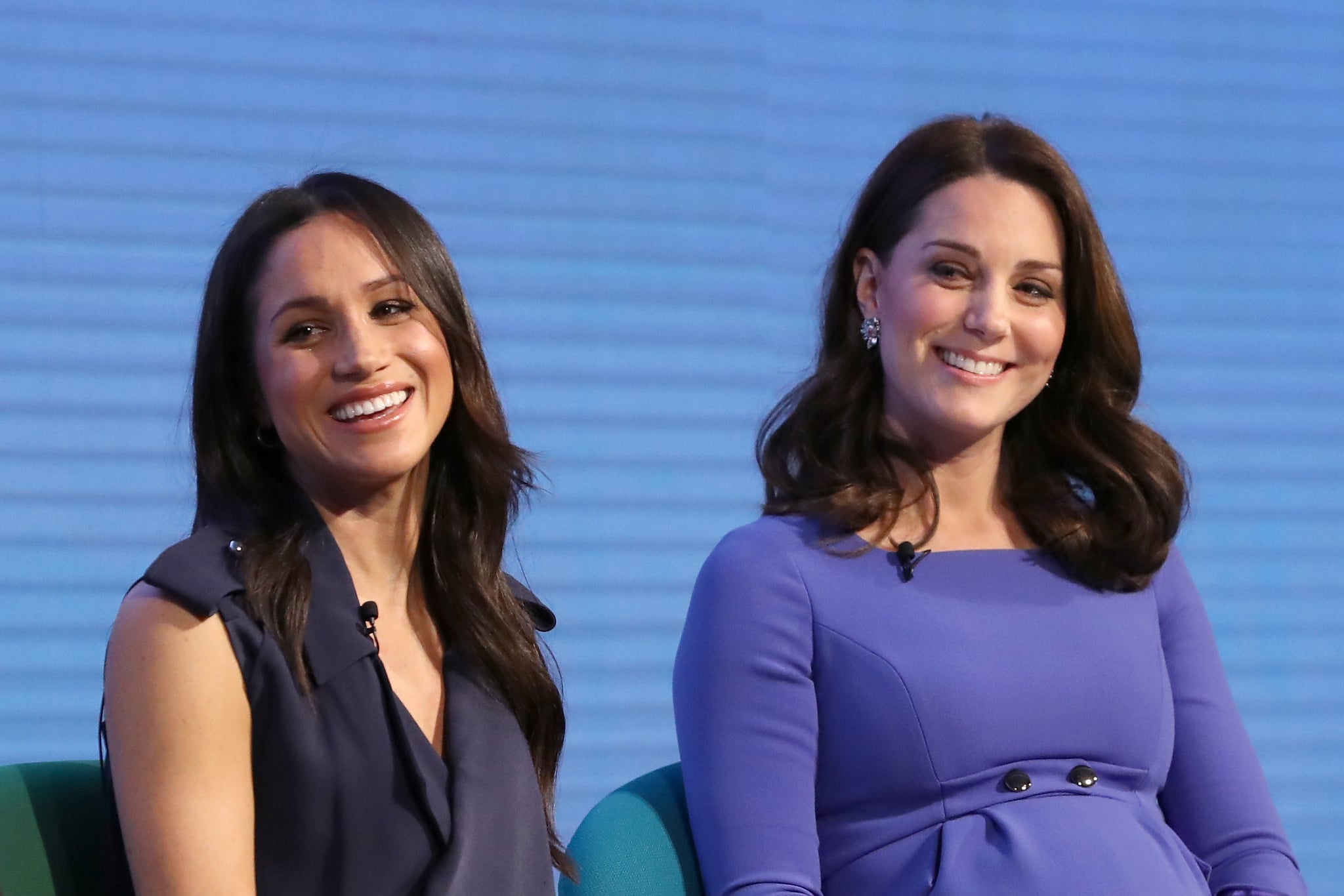 Meghan Markle is getting ready to be a mom! Following her star-studded baby shower in NYC, the Duchess of Sussex is celebrating the upcoming arrival of her first child with Prince Harry with another baby shower — only this time, Kate Middleton is hosting it! According to Us Weekly, the Duchess of Cambridge will be throwing a bash for Meghan in the UK.
"There is still going to be some sort of private baby-centric event for Meghan's UK people, and Kate will host," the outlet reported on Thursday. "Her glam people and other relatives will be there. Not sure if it's a total baby 'shower,' but you could probably call it that." So, does this mean Meghan's mom, Doria Ragland, will be there? The date of the shower still has yet to be revealed, but if it is anything like the one Serena Williams threw her, it'll be a grand affair.
Meghan and Harry's baby is due sometime in late April ahead of their first wedding anniversary. Even though the royal couple previously said they were keeping the sex of the baby a surprise, according to recent reports, Meghan is apparently expecting a boy. Well, I guess we'll just have to wait to see if the rumors are true!