Is Katy Perry Appearing in Taylor Swift's "End Game" Video?
In "That's So Random" News, Katy Perry Might Have a Cameo in Taylor Swift's New Video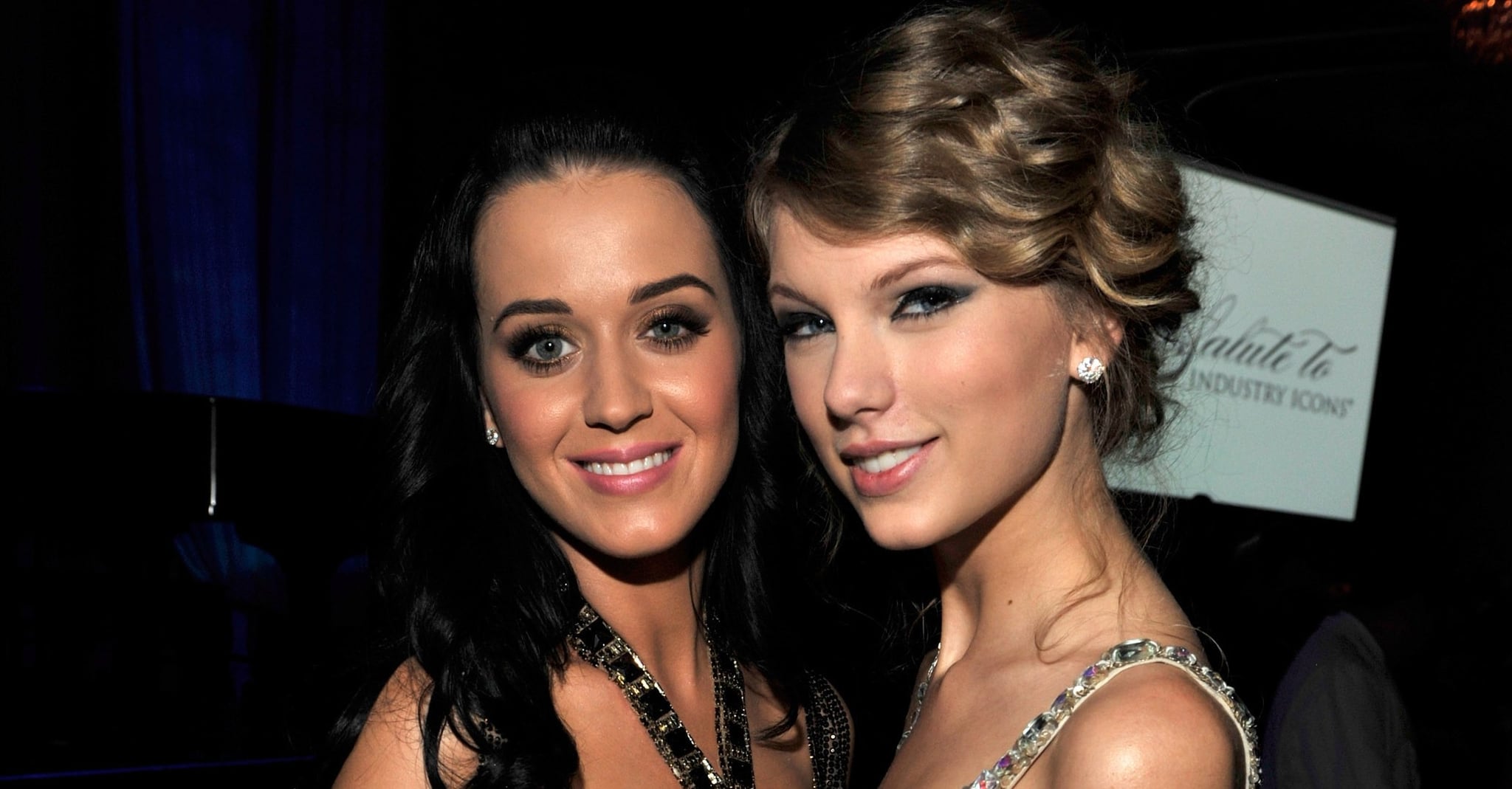 Are Taylor Swift and Katy Perry burying the hatchet? According to E! News, sources claim Katy filmed a cameo for Taylor's "End Game" music video in Miami on Tuesday. If you recall, Taylor and Katy's nearly four-year-long feud began in 2013 after Taylor alleged Katy stole backup dancers from her Red tour to use in her Prismatic World Tour the following year.
Since then, Taylor and Katy have traded blows against each other in songs and music videos (who could forget the "Bad Blood" music video or Katy's "Swish Swish" with Nicki Minaj, another one of Taylor's ex-foes?). In June, Katy extended an olive branch to Taylor and called for an end to their feud, telling Thrive Global's Arianna Huffington, "I am ready to let it go. I forgive her and I'm sorry for anything I ever did, and I hope the same from her. I think it's actually like, I think it's time. There are bigger fish to fry, and there are real problems in the world. You know what I'm saying?"
Well, it looks like Katy may have gotten got her wish. As E! News pointed out, Katy was in fact in Miami at the time Taylor was filming her music video in the Sunshine state with rapper Future, who is also featured on the song with Ed Sheeran, although the English crooner was not spotted on set. Only time will tell whether Taylor and Katy's petty feud is truly dead for good — at least until the music video is released and we see Katy in the flesh — but it sure would be a nice way to close out 2017, am I right?