Lisa Kudrow Talking About Being Pregnant on Friends
What the Friends Cast Did During Lisa Kudrow's Pregnancy Will Give You All the Feels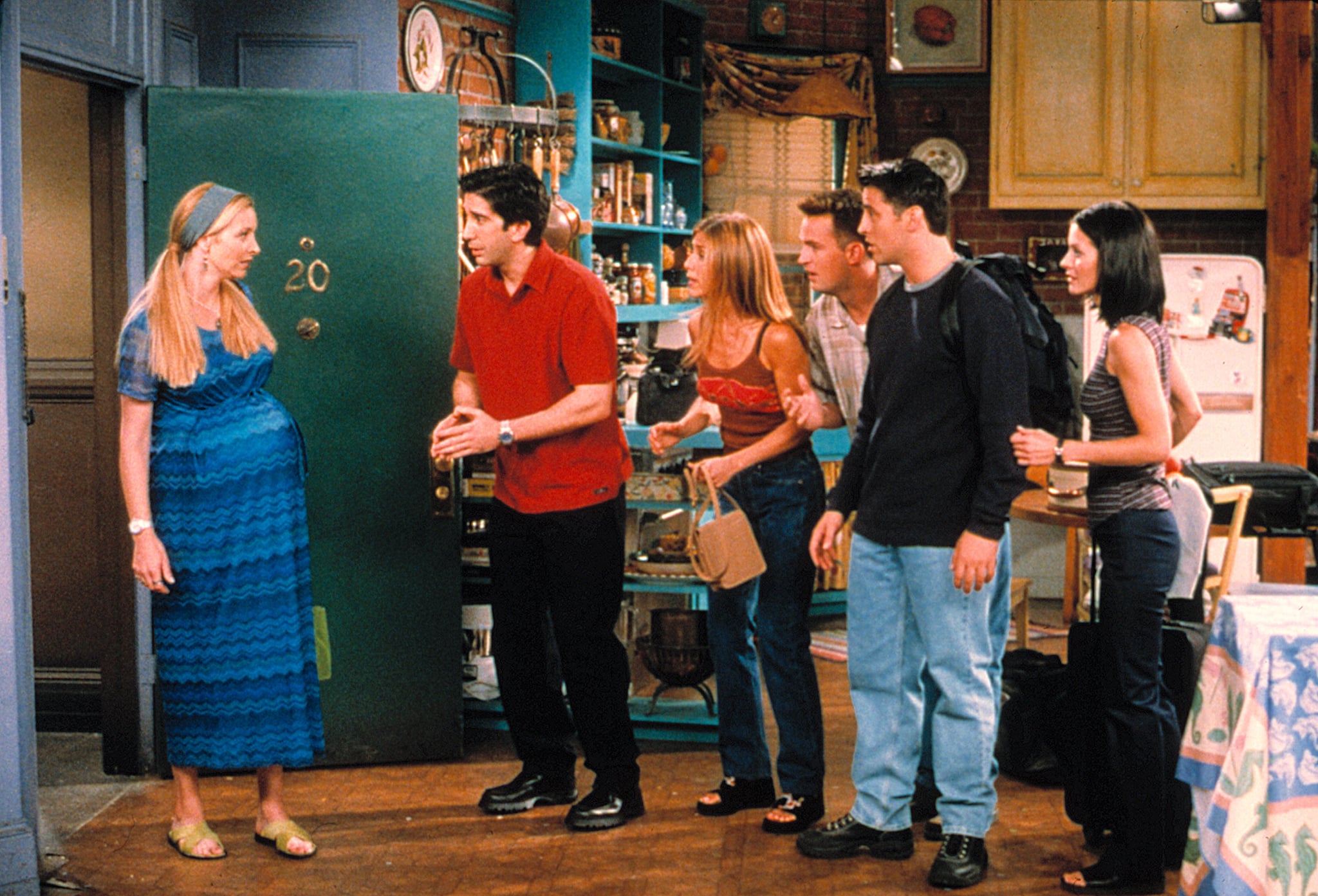 Almost 24 years since the first Friends episode aired on our screens, Lisa Kudrow is opening up about a very special time on the set of the beloved show. During a recent sit down with People, the actress described how the cast embraced her pregnancy while they were filming, and it'll probably make you really emotional.
"The six of us would do a huddle backstage and just say, 'All right, have a good show, love you love you love you love you,'" Lisa recalls. "And when I was pregnant, then they would say, 'Have a great show, love you love you — love you, little Julian!' Because we knew it was a boy and that was his name." She adds: "So sweet, they included my little fetus in the huddle!" Aw!
Fans of the series will recall that in seasons four and five Lisa's character, Phoebe Buffay, acted as a surrogate mother for her brother Frank and his wife Alice. Her son Julian Murray is now 20 years old, and I truly hope he knows how lucky he is to have been part of such a lovable group of friends.