Meryl Streep's Tribute to Carrie Fisher 2017 Golden Globes
You May Have Missed Meryl Streep's Brief but Beautiful Tribute to Friend Carrie Fisher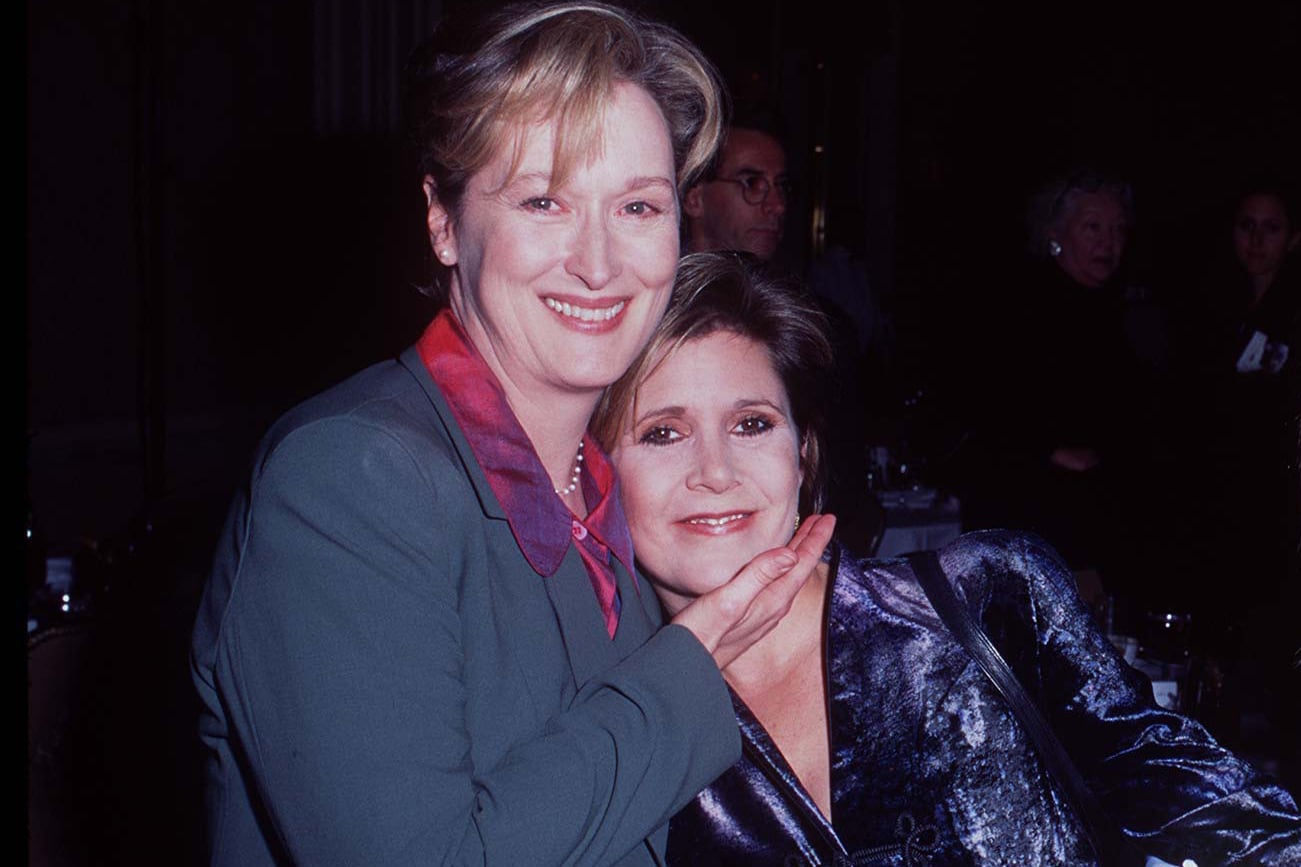 Image Source: Getty / SGranitz
Meryl Streep accepted the Cecil B. DeMille Award at the Golden Globes on Sunday, skewering Donald Trump in the process — but that wasn't the only memorable part of her speech. She concluded it with a quote: "As my friend the dear departed Princess Leia said to me once, 'Take your broken heart, make it into art.'" She is, of course, referring to the late Carrie Fisher, who passed away in December.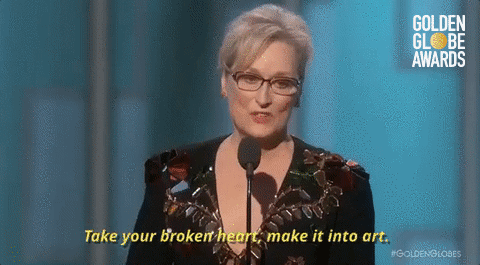 Image Source: NBC
Aside from both being box office queens throughout the '70s and '80s, Streep and Fisher have something else in common. Streep starred in the 1990 film Postcards From the Edge, which was adapted from a semi-autobiographical novel that Fisher wrote. In it, Streep played Suzanne Vale, an actress with a substance abuse problem who moves in with her mother. Fisher's battle with substance abuse is well-documented in her bestseller Wishful Drinking.
The show also paid tribute to Fisher and her mother, Debbie Reynolds, with a touching tribute compilation.